October 6, 2009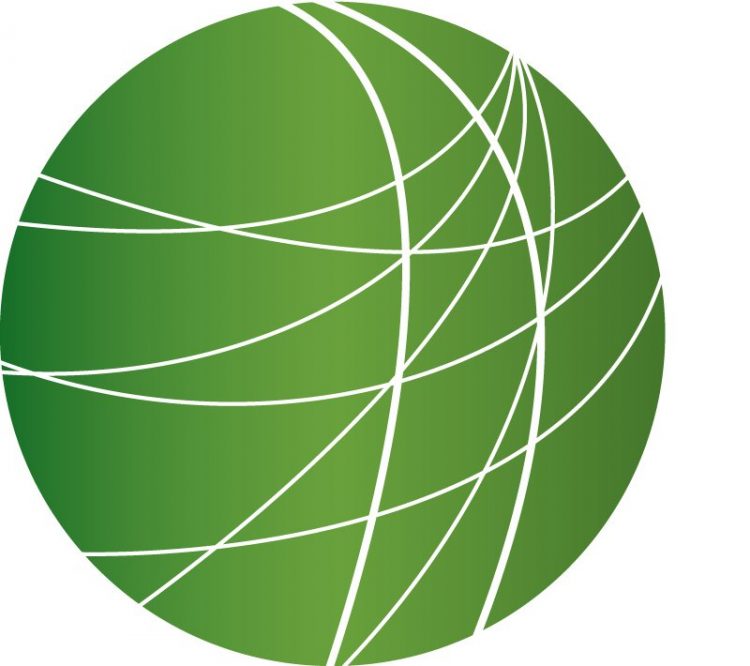 Activist Elliot Madison´s Twitter case sparks criticism of police and FBI
Pakistan´s communists face persecution amidst war with Taliban
Senate confirms Perez to head DOJ´s Civil Rights Division
HEADLINES
Indigenous leaders in Ecuador to survey constituents before signing accord
Indigenous Ecuadorian leaders say they still need to consult with the people they represent before signing on to an accord with the government. Yesterday, Vice President Lenin Moreno announced the accord had been reached. resident Rafael Correa now says he will consider modifying proposed mining and water laws – demonstrations against the draft versions broke out last week during which one protester died and dozens of police were injured.

Abbas denies scuttling Goldstone report – rift widens between Hamas and Fatah
As intra-Palestinian controversy over the deferral of a UN war report goes on, the upcoming round of conciliation talks between Hamas and Fatah in Cairo may be on rockier ground. Today in Gaza, the Hamas-led police warned of arresting Fatah-affiliated PA officials who prove to be behind the delay.   FSRN's Rami Almeghari reports from Gaza.
Palestinian president, Mahmoud Abbas says Palestine's status in the UN does not grant it privilege to have a say in UN decision-making, refuting Hamas' accusations that the PA requested deferral of the debate over Goldstone's report. The report accuses both Israel and Hamas of war crimes in Gaza in January of this year. Today, the Hamas-led police command warned that they will arrest any Fatah leader, who proves to be behind the deferral, if they enter the Hamas-ruled Gaza. Rafiq Abu Hani is a spokesperson for the Hamas-led police in Gaza. Asked by FSRN during a press conference, whether a PA's probe is enough, Abu Hani explained.
"Orders by the illegitimate Palestinian president to launch an investigation into the deferral is merely an underestimation of the Palestinian public opinion. It is definitely illogical that a guilty person holds himself accountable"
After action on the Goldstone report was scuttled in the interest of preserving peace talks between Israel and Palestine — it seems talks between Fatah and Hamas, scheduled in Cairo later this month, are in peril. Damascus, a key player in intra-Palestinian talks, suspended a scheduled visit by President Mahmoud Abbas to Syria this week. Fatah wants a national unity government that honors previously-signed peace agreements with Israel, while Hamas insists it will not recognize the Israeli state. Rami Almeghari. Free Speech Radio News. Gaza.
IMF/World Bank protesters arrested in Istanbul
Police in Turkey arrested some 50 protesters today who were demonstrating against the annual meeting of the International Monetary Fund and the World Bank in Istanbul. They were arrested for throwing stones at police, who fired tear gas and water cannons to disperse as many as 2000 protesters who took to the streets.The two international financing institutions, broadly criticized for a structure that does not represent the interests of developing nations worldwide, are discussing financial aid to Turkey intended to spur investments – but Turkey is not interested in the austerity measures demanded as terms for the loan.
Relief efforts ongoing after natural disasters displace millions
The UN has issued a plea for 74 million dollars to help provide relief for survivors of typhoon Ketsana in the Philippines last month. Nearly 1 million people were severely affected by the storm and the flooding that followed. In Samoa, a program to vaccinate children against measles is set to begin later this week to ward off the disease that kills kids – 4000 children were displaced by a tsunami that hit Samoa, American Samoa and Tonga last week. Relief workers continue to clear debris from the streets and electricity and communications systems have been restored. And in India, the worst floods in a century inundated 565 villages and have left as many as 2.5 million people homeless, at least 250 are dead, but that number is expected to increase.
Ohio executions stayed after botched attempt at lethal injection
Ohio Governor Ted Strickland has issued stays of execution for two death row inmates following a botched attempt to execute a prisoner by lethal injection in Ohio last month. Evan Davis reports.
Romell Broom's life was spared temporarily in September after executioners tried unsuccessfully for more than two hours to find a suitable vein in which to inject a mixture of sedatives and lethal toxins. Romell's case is now being appealed on grounds that Ohio's lethal injection method of execution constitutes cruel and unusual punishment. Ohio's Secretary of State Jennifer Brunner has already urged a moratorium on all executions in Ohio but Governor Strickland continues to support capital punishment and has directed Ohio's department of corrections to develop an alternative execution method pending an investigation in to the Lethal Injection procedure. Evan Davis, FSRN, Columbus, Ohio.
Supreme Court hears free-speech versus animal rights matter
The US Supreme Court heard a case today that pits advocates of free speech against animal rights groups. The Obama administration has weighed in and asked the high court to reinstate a law that bans the production and sale of videos that show graphic images of dog fights and other acts of animal cruelty. In US v. Stevens, the plaintiff asks the Court to overturn his conviction for selling dog fight videos. He was found guilt on the basis of a law that was intended to stop crush videos that show women stomping on small animals to effect sexual arousal in others.  The American Civil Liberties Union says the law as written "impermissibly criminalizes a vast array of protected expression [and] targets speech based on its viewpoint."
Immigration detention reforms announced
In a follow-up to promises made in August to overhaul the US immigration detention system, Homeland Security Secretary Janet Napolitano and ICE Assistant Secretary John Morton announced a series of reforms today. The initiatives include reducing reliance on private contractors and doubling the number of federal employees working in detention centers where the majority of immigrants are held. ICE will also look into using converted hotels, nursing homes and other residential facilities to house immigrants; and it will create a new system to classify immigrants based on level of risk. The agency said it will also expand programs that provide legal support services to asylum seekers.
Currently, more than 350,000 immigrants are held in jails and private detention centers across the country. Most are detained on immigration violations or non-violent offenses, and many are held alongside violent offenders. Human rights organizations and detainees themselves have long criticized the US detention system, where immigrants are often held in squalid conditions and denied their right.
FEATURES
Activist Elliot Madison´s Twitter case sparks criticism of police and FBI
The case of Elliot Madison has alarmed internet rights advocates around the country.  Madison was arrested during the G20 protests in Pittsburgh, for using Twitter to direct protestors away from the police.
On the first day of the protests, Pennsylvania state police raided Madison´s hotel room from which he informed protesters on police movements and how to avoid arrest. Madison was arrested but later released.
Madison is a New York social worker and an activist and he describes himself as an anarchist. His home in Jackson Heights, New York was raided last week by the FBI after it obtained a search warrant. The FBI seized electronic equipment, books, gas masks and a picture of Lenin. The agents did not detain or arrest Madison.
For more on this case and its implications, FSRN contacted Leslie Harris, the president and CEO of the Center for Democracy and Technology, a DC-based non-profit focusing on freedom of speech and privacy on the internet.
Pakistan's communists face persecution amidst war with Taliban
In Pakistan, Taliban militants have claimed responsibility for yesterday´s attack on a UN office in the capital city of Islamabad. Spokesperson Azam Tariq said the Tehreek-e-Taliban group sent a suicide bomber to the World Food Program offices in Islamabad because the agency´s work was "not in the interest of Muslims."  The blast killed five people.
Pakistan's Interior Ministry says it is expecting more attacks, as the military prepares to launch an offensive in South Waziristan.
Northwest Pakistan is known for Islamic militants, but it was once also home to an influential leftist movement. Communist groups have been around in Pakistan since independence from Britain, but in the 1980s and 90s, Islamic groups joined nationalist governments and the US to fight Soviet influence in the region and leftist thinking gradually lost popularity.
During the post September 11th campaign against Taliban militants,  Pakistan´s communists have faced persecution and some of them have been killed. Today, most of them have fled the region. FSRN'S Nathan Moore reads for our reporter in the Swat Valley, Gabe Matthews.

Senate confirms Perez to head DOJ´s Civil Rights Division
On Tuesday, the Senate confirmed Thomas Perez to head the Justice Department's Civil Rights Division. It's a section of the Justice Department that came under intense scrutiny under the Bush Administration for being politicized and ignoring voter disenfranchisement. President Obama's appointee calls himself a progressive Democrat. His confirmation was held up for several months before being approved Tuesday. FSRN's Leigh Ann Caldwell reports.
Administration officials seek tougher sanctions against Iran
At a hearing in the US senate Tuesday, officials from the US departments of Commerce, the Treasury and the State Department, defended tougher sanctions against Iran, if the country does not diminish its nuclear program.  FSRN´s Karen Miller has more.