July 27, 2009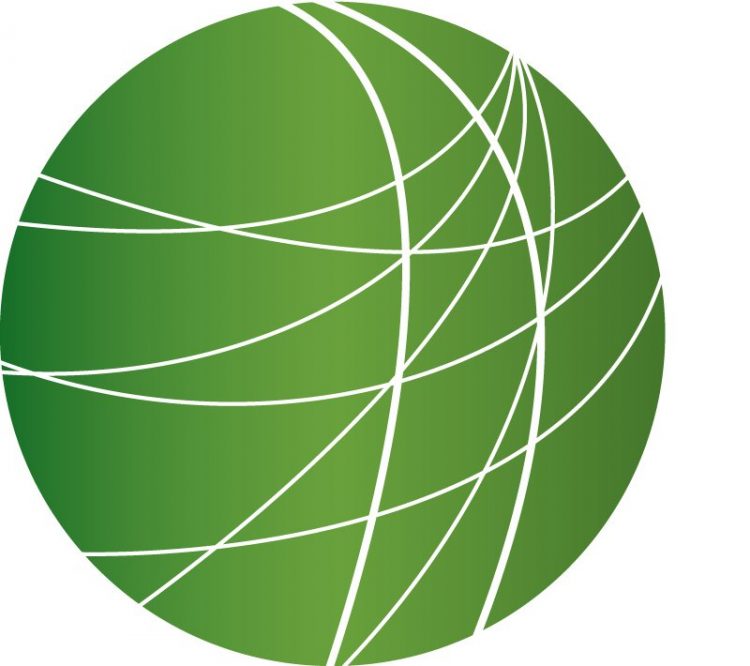 Tensions rise in Honduras-Nicaragua border following President Zelaya´s visit
Honduras interim government reacts to deposed President´s moves
Walmart pushes for expanded health care coverage
Protests over Iran elections continue as Ahmadinejad prepares inauguration
Gay sex ruling challenged in India´s Supreme Court
HEADLINES
North Korea Says it's Open to New Dialogue on Nukes
The North Korean Foreign Ministry has suggested that North Korea may be willing to re-enter talks with the United States about its nuclear program.   The statement, broadcast on state TV, said that "There is a specific and reserved form of dialogue that can address the current situation," apparently referring to one-on-one talks with the US.   But a senior US official said today that North Koreas offer fails to meet the US' conditions for resuming talks, because Pyongyang won't commit to stopping the pursuit of nuclear weapons, and wont agree to re-enter 6-party talks with China, Russia, South Korea, and Japan, which have been on hold since April.

Gaza Judge Orders Lawyers to Wear Traditional Islamic Dress
The chief Supreme Court justice in the Gaza strip has ordered that lawyers must wear traditional Islamic dress when in court, meaning that female attorneys have to wear headscarves and a long dark cloak under their robes.  The President of Gaza's bar association has condemned the decision, which is set to take effect September 1st, and says the bar's members will not abide by the dress code.

Hamas bars Fatah officials from traveling to West Bank
Meanwhile, the ruling Hamas party in Gaza announced it will not allow hundreds of Fatah members and Members of Parliament into the West Bank to attend a Fatah election conference in Bethlehem. FSRN's Rami Almeghari has more.
Over the past year, as both parties have been negotiating an Egyptian-mediated national unity deal, Hamas has demanded the release of dozens of Hamas prisoners from the Palestinian authority's jails in the west bank. The PA argues there are no political prisoners, only those being held on security or criminal grounds.  Now, Hamas says that unless its prisoners are released by the Fatah-led Palestinian Authority it will block Fatah MPs and members from leaving Gaza to travel to the West Bank.  Denying access of Fatah leaders into the West Bank, would prevent them from attending upcoming election conference for the Fatah party of Palestinian President Mahmoud Abbas, and would cast a shadow on the current round of national unity talks in Cairo between Fatah and Hamas.  Radwan Alakhras is a Gazan member of parliament, currently based in the West Bank.
"If there had been goodwill and honesty, much dialogue, argument, and time could have been saved.  If there had been goodwill, an agreement could have been reached in less than one hour."
There have already been severe travel restrictions imposed on Gaza for the last 2 years by the Israeli government, which began after Hamas wrestled control over the coastal territory, amidst factional fighting with Fatah.  Rami Almeghari. Free Speech Radio News. Gaza

More than 150 killed in Islamist Attacks in Nigeria
Scores of people have been killed in Northern Nigeria as police are battling Islamist groups calling for Sharia law to be imposed. Sam Olukoya reports from Lagos.
Media reports say more than a hundred people have been killed. The dead are mainly those shot by the Islamists and Islamists shot by the Police.  The violence started in the town of Bauchi on Sunday after police attacked the Islamists hideout, following reports that they were planning an armed insurrection.  By Monday the violence had spread to three other towns in Northern Nigeria, where the Islamists burnt down churches, a police station, and several public buildings.  Two Islamist groups, the Taliban and Boko Haram, are responsible for the violence. The two groups, which are opposed to western education, want the introduction of Islamic law across Nigeria.  The violence is the latest in a chain of religious crises to hit Nigeria, and the relationship between Christians and Moslems is becoming increasingly fragile. Sam Olukoya FSRN Lagos.
Toronto Strike May be Nearing an End
A 36 day-long strike in Toronto may be nearing an end, as the union representing more than six thousand garbage workers says they have reached a deal with the city government. Over the last month, Toronto has set up temporary garbage dumps throughout the city as garbage collection stopped.  The ability of workers to bank unused sick days and cash them out at retirement is a central issue in the labor dispute. There are still eighteen thousand other office workers on strike, currently in contract negotiations.
Strikes paralyze South Africa
Some 150,000 municipal workers in South Africa's major cities went on strike today, demanding better salaries and working conditions. Davison Makanga reports.
South Africa has been rocked by wage protests since the start of the second quarter in April this year, including doctors, pharmaceutical and construction workers.  Employers are citing the global economic recession as the reason why the can not meet workers demands.  In Cape Town, police shot and injured eight workers with rubber bullets after the protest in that city turned violent.  In Johannesburg, South Africa's business capital, commuters were left stranded today as municipal workers marched through the streets to handover a memorandum of grievances to local government authority body.  South African Local Government Association Chairperson Amos Masondo addressed the striking workers.
"We are operating under difficult circumstances, many municipalities have difficulties. We will do our best to ensure that we arrive at a position where we are able to speak with one voice."
Meanwhile, trade union leaders say they will report back to their members a new offer of A 13 percent pay increase from the South African Local Government Association. The workers are demanding a raise of 15 percent.  Davison Makanga, FSRN, Cape Town South Africa.


Iraqi Jobs Program Suspended Due to Charges of Fraud
The US Agency for International Development, or US AID, has suspended a $644 million dollar jobs program in Iraq, because of two reviews indicating a portion of the money was ending up in the hands of insurgents and going to fund jobs that didn't exist.
The government hired the Virginia-based International Relief and Development to run the public works job creation program. Former employees told USA Today that documents were faked and projects that didn't exist were included in progress reports.
FEATURES
Tensions rise in Honduras-Nicaragua border following President Zelaya´s visit
Tensions continue to grow in Honduras, nearly one month since the Honduran military deposed President Manuel Zelaya and sent him into exile.  Over the weekend, the ousted president traveled by caravan to the border between Nicaragua and Honduras, stepping symbolically into Honduras for a press conference.
Military roadblocks and a 24 hour curfew impeded thousands of Zelaya supporters from reaching the border to accompany the ousted president back into the country. FSRN's Tim Russo has more from Honduras.
Honduras interim government reacts to deposed President's moves
Honduras Interim President Roberto Micheletti appealed to US political leaders and citizens today on the pages of the Wall Street Journal.  In an op-ed, Micheletti said President Zelaya was legally removed from power, after the judicial and legislative branches of the Honduras government found that Zelaya had "violated the country´s laws and constitution."
Micheletti´s words come as human rights organizations criticize his government for persecuting people who support the deposed President Zelaya.  Some say the human rights situation is now critical in the border region between Honduras and Nicaragua, where Zelaya supporters are stuck between road blocks.
To learn more about the interim government response to this weekend´s FSRN spoke to Suyapa Portillo a research fellow at Pomona College. Portillo is from Honduras and she is closely monitoring the political standoff.
Walmart pushes for expanded health care coverage
Walmart recently teamed up with some unlikely allies to call for employer-paid health care. Walmart is one of America´s largest employers, and it currently provides health care to more than half of its US work force.  Some Walmart officials want to extend health benefits even beyond what President Obama is calling for.  FSRN´s Tanya Snyder reports.
Protests over Iran elections continue as Ahmadinejad prepares inauguration
More than 20 Iranians died in the crackdown that followed the country's disputed June 12 election and hundreds more have been jailed or have disappeared.
Despite the unrest, President Mahmood Ahmadinejad's inauguration is set for the first week of August, after which he will serve out his second and last four year term. Still, the protests over Ahmadinejad´s election continue in several countries with people saying this is not only about an election, but about human rights.  FSRN´s Rose Ketabchi filed this report from San Francisco.
Gay sex ruling challenged in India's Supreme Court
The gay rights movement in India won a resounding victory earlier this month, when an Indian Court overturned a colonial-era law that defined gay sex as a criminal act.
While the ruling has been praised by the gay community in India and rights groups across the world, it is facing stiff resistance within the country from religious and nationalist groups. The ruling has been challenged in the Supreme Court and is the focus of a heated debate across the country. FSRN´s Bismillah Geelani has more from New Delhi.
Democracy Restoration Act could allow ex convicts to vote
Civil Rights advocates are praising the introduction of a bill in Congress that would restore voting rights to people with felony convictions.  The two bills, introduced simultaneously in the House and the Senate, would allow people released from prison to vote in federal elections.  Erika Woods is deputy director of the Democracy Program at the Brennan Center for Justice.
"We´re talking about people who have been convicted in the past who have served time in prison and who the criminal justice system has determined to be ready to re enter society and come back to the community.   Once these folks come back to the community, as American citizens, they should have the right to vote.   They have responsibilities, they have to find a job, they have to pay taxes, they are raising their families in the community.  And having the right to vote and having a voice in the community really is part of that reintegration in becoming part of society."
Thirty-five states currently prohibit people with felony convictions from voting, even after they have been released from prison, according to the Brennan Center. This disenfranchises an estimated 4 million people.
"Over the past decade, 20 states have reversed their restrictions on voting and have restored voting rights for people released from prison.  Instead of a patchwork of state laws, the new bill would create a federal standard. The legislation also requires people who rights are restored to be notified their right has been returned.   Opponents say the measure is unconstitutional.  Hans Von Spakovsky is a legal scholar at the Heritage Foundation."
The 14th Amendment of the Constitution specifically gives states the right to take away the right to vote of someone. And so if Congress believes this is a good idea, the only way they could do this is by constitutional amendment. And so even if Congress were to pass this I think it would quickly be overturned by the Supreme Court.
The Democracy Restoration Act of 2009 was introduced Friday by Senator Russ Feingold and Representative John Conyers. The measure has a long road in Congress before it becomes law.