July 8, 2009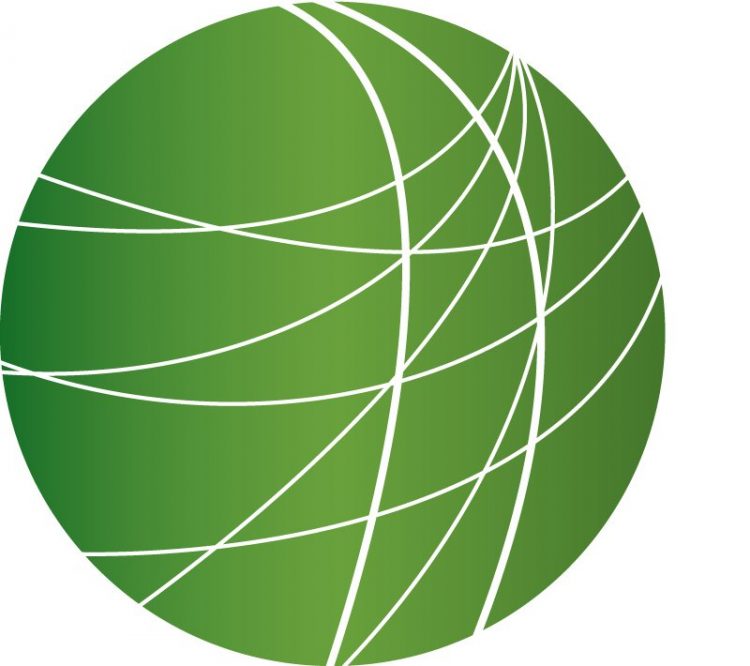 Activists ask G8 leaders to fulfill promises at summit
Indonesians await presidential election results
Mexico to decriminalize small drug possession
Pennsylvania Congressmember tackles discrimination against gays in the military
Government watchdog says stimulus dollars are backlogged
HEADLINES
Honduran leaders agree to talks
Honduran leaders have agreed to mediation to resolve the current political crisis facing the country.  Talks will begin tomorrow between democratically elected president Manuel Zelaya and the de facto president Roberto Michelleti.  He was installed by the military following a June 28th Coup.  FSRN's Nan McCurdy has more…
President Zelaya met with US Secretary of State Hillary Clinton Tuesday in hopes of rallying US support for the ousted government. The mediation agreement emerged as a result, and the talks are scheduled for tomorrow in Costa Rica.  Deposed President Manuel Zelaya says it's necessary to look for a solution because of recent violence against protesters.  The Honduran military gunned down two people Sunday in the capital Tegucigalpa.  But Zelaya emphasized that he will not relinquish his position as elected President.
"This is not a negotiation, it's to plan an exit for the coup government. I won't betray my principals or the principals of the people who are struggling for in the streets."
Secretary of State Clinton called Zelaya the legitimate democratically elected president of Honduras.  She also said that the US has suspended some aid to the country, but did not make an outright call for Zelaya's reinstatement.  Nan McCurdy, Free Speech Radio News.
Gaping security holes discovered at US federal buildings
An undercover operation by the Government Accountability Office has revealed major cracks in the security of several US federal buildings.  A GAO report said undercover operatives working for the agency snuck bomb-making materials into 10 out of 10 buildings attempted.  The Federal Protective Service is in charge of overseeing security in 9000 federal buildings across the US.  The GAO says the Service does not ensure the gaurds have the proper training and even though FPS regulations require x-ray and magnetometer instruction; no guard has had such training since 2004.
South Korea blames North Korea for recent string of cyber attacks
Hackers in North Koreas are being blamed for a massive string of cyber-attacks targeting South Korea and several website in the US – including the New York Stock Exchange, the White House, Pentagon and National Security Agency.  The accusations come from intelligence officials in South Korea.  US government officials confirmed to the Associated Press that Treasury and Secret Service sites were disabled by the attack.
Public hearings conclude in Gaza/Israel war crimes investigation
Public war crimes hearings by the UN involving Gaza residents have concluded.  The UN team has been looking into allegations that Israel committed war crimes during the January invasion of the territory.  The investigation is continuing without cooperation from Israel because of what it calls a pro-Palestinian bias.   But chief investigator Richard Goldstone says he wants to put a human face on all those involved.
"Of course, there are victims on all sides: in Gaza, in the West Bank and in Israel."
Goldstone said the testomy given during the four days of public hearings was difficult to hear.  The UN is expected to issue the results from the war crimes investigation in late summer.
Inside sources say US agrees to further Israeli settlements in the West Bank
In another story emerging from region, Israeli media is reporting that the United States had approved the continued construction of 2,500 housing units in settlements in the West Bank. FSRN's Ghassan Bannoura has more on the story.
According to the Israeli newspaper Ma'ariv, the housing units in question were authorized in preexisting contracts or already under construction.  These reports follow a meeting between US Envoy George Mitchell and Israeli PM  Benjamin Netanyahu.  But neither the US nor Israel has conrfirmed a deal.  Talks are expected ot continue next week.
Recently Netanyahu, under U.S. pressure, pledged not to build new settlements in the West Bank or expropriate more land.  However this week, Palestinian residents claim Israeli settlers took over nearly 7.5 Acers of their land in the northern west Bank.  Farmers said that the settlers were aided by the military.  Ghassan Bannoura, FSRN, Bethlehem.
Protests erupt again in Kashmir over death of student
A fresh round of protests erupted in Indian administered Kashmir today after the body of a youth missing since last week was found in Srinagar this morning. Locals allege he was killed by security agents, adding to the unrest in the volatile region.  Shahnawaz Khan reports from Kashmir.
Police recovered the defaced body of Asrar Mustaq near a graveyard in the summer capital Srinagar.  The 20-year old student was reported missing last Friday, and authorities say his throat was slit.  Within hours, angry crowds alleging that the young man was killed by security agencies forced businesses to close and halted public transportation.  At least one police vehicle was torched and another damaged.  Scores of people were injured in stone pelting battles with police throughout the city.
Public resentment of police and security agencies increased after residents alleged security forces raped and murdered two women in southern Kashmir on May 29. The incident stirred weeks of huge protests across the region.  Last week police killed four demonstrators in the northern town Baramulla, after they protested alleged police misbehavior with a local woman.  Shahnawaz Khan, FSRN, Srinagar.
Judge rules Ward Churchill will not get University of Colorado job back
A Colorado judge has ruled the University of Colorado does not have to reinstate Ethnic Studies Professor Ward Churchill.  The school fired Churchill after he made inflammatory comments about the victims of 9-11, but said academic misconduct, not the statements, prompted the dismissal.  Churchill had won a settlement from a jury, that said the firing was retaliatory, but it only awarded him $1 in damages.  Churchill says he plans to appeal the decision.
FEATURES
Activists ask G8 leaders to fulfill promises at summit
The leaders of the world´s richest countries, the G8, began their meeting in the Italian town of L'Aquila today. Presidents and Prime Ministers expressed their views on climate change and the global economic downturn, while leaders of developing countries who are also present at the summit, pressured the G8 to fulfill previous promises to fight global poverty. FSRN reporter Diletta Varlese has more.
Indonesians await presidential election results
Indonesia is the world´s third largest democracy and with more than 200 million people it has the world´s fourth largest population.
Presidential elections took place in the island nation today and Indonesians are anxiously awaiting the results, which could take up to two weeks to come in.  President Susilo Bambang Yudhoyono is likely to be reelected, with exit polls giving him almost 60% of the votes.  FSRN´s Sharon Sobotta reports.
Mexico to decriminalize small drug possession
Mexican President Felipe Calderon is poised to sign a bill that would decriminalize the possession of small amounts of narcotics. The bill has been portrayed as a tolerant approach towards drug users and a way to prioritize the fight against cartel heavyweights, but the devil is in the details. Shannon Young takes a closer look.
Pennsylvania Congressmember tackles discrimination against gays in the military
Massachusetts sued the US government today over a law that defines marriage as an act between a man and a woman. The state´s Attorney General, Martha Coakley, says the Federal Defense of Marriage Act interferes with Massachusetts right to define marriage as it sees fit.
Some 16,000 same sex couples have tied the knot in Massachusetts since the state legalized gay marriages in 2004. The current lawsuit says they are being denied the same federal benefits as straight couples.
Meanwhile on Capitol Hill, Pennsylvania congressmember and Iraq war veteran Patrick Murphy has taken up the cause of overturning the "Don't Ask Don't Tell" policy that bars openly gay people from serving in the military.  But Murphy and his allies face hurdles in Congress and the Pentagon.  FSRN's Matt Pearson reports.
Government watchdog says stimulus dollars are backlogged
A new government watchdog report reveals that economic stimulus dollars are trickling out slower than expected. But Democrats defend the nearly $800 billion spending bill, saying the money will begin flowing in the next couple of months.  FSRN's Leigh Ann Caldwell reports.
Swords to Plowshares seeks green jobs for vets
The US Department of Labor recently announced $7.5 million in employment and training grants for organizations that will help place veterans in green jobs. And with this money it plans to help 3,000 veterans across the country.
To understand more about this initiative, FSRN contacted Swords to Plowshares. "Swords" is a California based non-profit and it recently received a $300,000 grant to assist unemployed veterans in the Bay Area. FSRN spoke with Dave Lopez, the director of employment and training services.