July 9, 2009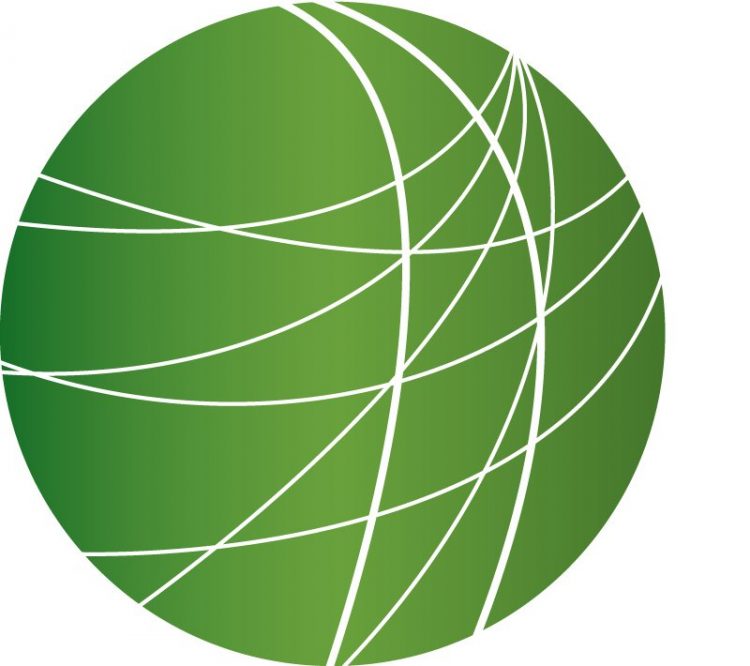 Negotiations begin over Honduras crisis
Supporters of ousted President Zelaya take to Honduras streets
Rebuilding of Gaza undermined by Israeli blockade
Progressive Congress members oppose White House on health care reform
US Senate backs controversial hiring scheme
Report says violence against LGBT community rises in US
HEADLINES
Mass protester arrests mark strikes in Peru
In Peru police have arrested more than 100 people as the country enters it's third day of nation-wide strikes.  Pamela Cueva reports from Lima.
Police have detained more than 150 people, accusing them of disturbing the peace.  The national protests began Tuesday.  Several social organizations are supporting the demonstrations, which were organized in response to the massacre of indigenous people and police officers a month ago in Bagua.  Many of the arrests came after a public meeting between labor unions and opposition political parties in the historic center of Lima.  There, hundreds of students clashed with the national police force.  Furthermore, protesters blocked several interregional roads in the southern part of the country to demand a new government.  Pamela Cueva and Alfredo Cuadros, FSRN , Lima.
Final day of the G8 meetings; climate change still top issue
Today is the final day of high-level meetings at the G8 in Italy.  The meeting of the world's eight largest economies has focused on climate change, prompting protests and civil actions around the globe.  FSRN's Diletta Varlese is at the meeting and files this report.
Climate change was once again at the core of the G8 meetings as they wrapped up sessions today.  Representatives of the Group of 8 agreed on a proposal sponsored by EU commission that would limit the allowable increase in the earth's temperature to 2-degrees-celcius.  The decision also calls for an 80% reduction in Co2 emissions by 2050 for industrialized countries.
However NGOs and environmental organizations are not entirely satisfied with the G8 resolution. Kim Carspelson is chef for the World Wildlife Fund international's climate change program:
"In this sense of long term ambition and aspiration, I think we've actually seen the G8 countries say something they've never said before.  What we lack however, is any indication from them on how they're going to get there?"
Meanwhile Greenpeace continues their string of civil actions around the meetings.  Activists climbed the towers at several carbon-based industries in Italy, hanging banners that said, "G8, stop this."  The world climate change meeting is planned for this coming December in Copenhagen, Denmark.  For FSRN Diletta Varlese, l'Aquila, Italy
US drone attacks in Pakistan kill nearly 60
Along the Pakistan-Afghanistan border, residents continue to flee as US drone attacks target militants and their training centers in the troubled tribal region.  Simultaneously, Pakistan's army is proceeding with ground operations in areas near South Waziristan. FSRN's Nathan Moore reads for Gabe Metthews in Pakistan.
In two different attacks Wednesday, US drones killed nearly 60 militants in South Waziristan. In the first, the drone shelled a Taliban training camp, killing over thirty militants including their trainers.  The second drone attack targeted a group of Taliban fighters who traveled in 5 vehicles to their hideouts. The attack left 29 militants dead.  This was the third drone attack in the past two days in the region.
South Waziristan is the home of theTehrik-e-Taliban Pakistan commander Bait-Ullah-Mehsood.  By some estimates, Mehsood is responsible for as much as 90 percent of militant attacks and suicide bombings in Pakistan.  US officials confirmed the drone attacks to Reuters.  Gabe Mathews, FSRN, Pakistan.
The Prime minister of Pakistan said today that refugees from Swat will be able to leave for home next week.  But Gabe Matthews, our reporter in the Tribal areas, traveled to the region earlier this week and told FSRN it would be impossible for Internally displaced people to return.  He says the situation on the ground there is still too unstable to allow civilians to safely return to their homes.
Democrats again accuse CIA of misleading congress
Democrats are renewing their charge that the CIA misled members of Congress on questions of national security.  The claims come in letters sent by the Chair of the House Intelligence Committee and other Democratic committee members.   They say in closed-door testimony made in June, CIA Director Leon Panetta told the Committee that officials in the intelligence agency repeatedly concealed important information and misled lawmakers.  Democrats claim this has been happening since 2001.
In May, House Speaker Nancy Pelosi defended herself against allegations that she was aware of harsh interrogation practices much earlier than she had previously admitted.  Pelosi said the CIA misled her by not revealing the extent of their work.
"Madam Speaker, just to be clear, you're accusing the CIA of lying to you in September of 2002.
Yes, misleading the congress of the United States.  Misleading the congress of the United States."
In response, Panetta released a statement saying, "Let me be clear: It is not our policy or practice to mislead members of Congress.  That is against our laws and values."  Panetta re-released the same statement in response to the latest accusations.  Democrats are now calling on Panetta to publicly correct that statement.  Republicans say the current allegations are political maneuvering designed to further shield the Speaker.  Pelosi responded today:
"This is an excuse not a reason.   As I told you, our success is driving the Republicans to distraction – any excuse will do."
During her weekly press conference, Pelosi deflected other questions on the matter.  The House is scheduled to take up intelligence legislation in the near future.
Environmental group sues to protect arctic from US pesticides
EPA-approved pesticides are having an adverse impact on an animal that lives in one of the most remote spots on earth – the polar bear.  That's according to environmentalists – who say they're suing the federal agency.  Kellia Ramares has more.
If successful, the Center for Biological Diversity's suit will force the EPA to examine the impacts of pesticide use on the Arctic ecosystem when deciding whether and how a pesticide can be licensed for use.  Pesticides in the US are carried to the Arctic in air, water and the flesh of the polar bears' prey. The chemicals concentrate in the polar bear, the Arctic's top predator, and have been linked to suppressed immune function, endocrine disruption, and increased cub mortality. Arctic subsistence hunters face similar risks from pesticide exposure.  The polar bear is on the threatened species list, but the EPA has yet to examine the impacts of any approved pesticide on the species.  This suit will be the first legal challenge attempting to force the issue.  Kellia Ramares.  FSRN.
FEATURES
Negotiations begin over Honduras crisis
International mediation over the political crisis in Honduras began in Costa Rica Thursday. Deposed President Manuel Zelaya and de facto President Roberto Micheletti  flew to the Central American nation this morning. And although it´s still not clear whether both men will meet head to head they will discuss their demands with Costa Rican president Oscar Arias.
Zelaya has demanded his immediate return to power and the resignation of the de facto government within the next 24 hours. Micheletti says he will not have the ousted President back in power under any circumstances.  Arias is trying to broker a deal between both sides, but will he succeed?
FSRN took this question to Larry Birns, a former diplomat and Latin America expert, who currently directs the Washington based Council on Hemispheric Affairs.
Supporters of ousted President Zelaya take to Honduras streets
In Honduras, supporters of Manuel Zelaya are denouncing the coup and demanding the deposed President´s return.  Thousands gathered in the streets of Tegucigalpa today, with many saying that they have nothing to negotiate with the de facto government.  FSRN´s Tim Russo reports.
Rebuilding of Gaza undermined by Israeli blockade
Six months after the Israeli army attacks on Gaza stopped, hundreds of Palestinian families are still either living in tents, with relatives or in rented houses, after their homes were destroyed by the violence.  The international community pledged some $4 billion to help rebuild, but the Israeli government isn´t allowing building materials into the Palestinian territory. FSRN´s Rami Almeghari reports.
Progressive Congress members oppose White House on health care reform
In Washington DC today, progressive members of the House of Representatives took a hard stance on health care reform, telling the White House that new legislation must include a strong public option.  The coalition of progressive lawmakers is large enough and united enough to influence the final outcome.  FSRN's Leigh Ann Caldwell reports.
US Senate backs controversial hiring scheme
On Wednesday, the US Senate passed an amendment to make the controversial E-Verify program permanent for federal contractors. The program requires employers to electronically verify if a potential employee is eligible to work.  Critics say the program is flawed and will make hiring costly and cumbersome. FSRN´s Karen Miller has more.
Report says violence against LGBT community rises in US
The New York Anti-Violence project recently released a report that shows an uptick in violence against Lesbian, Gay, Bisexual and Transgender people in the US. Recent gay bashing incidents in New York highlight this trend.  WBAI'S Rebecca Myles reports.
Traveling art exhibit shows Iraq violence
The UCLA Hammer museum in Los Angeles hosted a traveling exhibit by British artist Jeremy Deller in May. The exhibit, titled "It is what it is: Conversations about Iraq" featured the remains of a car-bomb explosion wreck brought out from the war-torn country. It will make its way to Chicago in October. FSRN reporter Leo Paz has more from Los Angeles.