August 20, 2009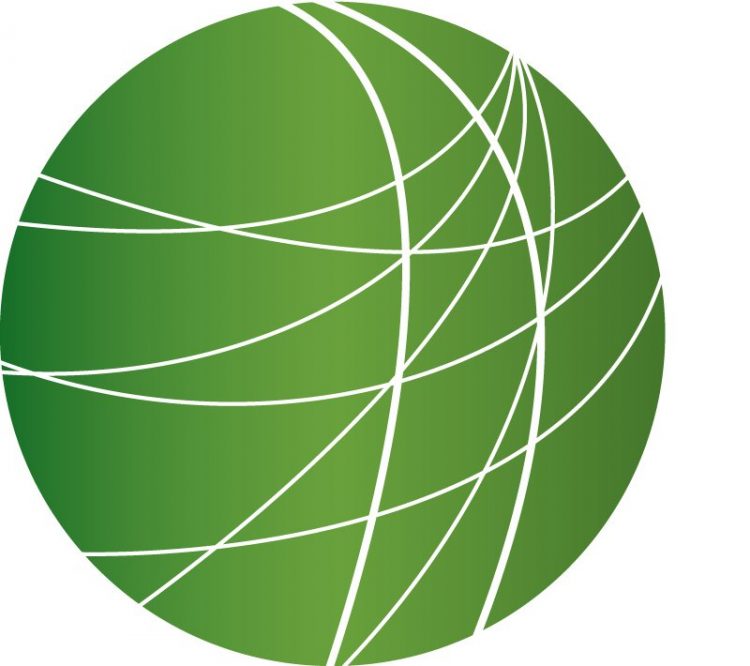 Afghans vote in Presidential elections marred by violent attacks
Street Beat: FSRN speaks with Afghans at the polls
Myanmar army displaces thousands of Shan people from their homes
Groups fight mandatory arbitration rules
Progressive Congress members defend public health care option
US considers lifting travel ban on people with HIV-AIDS
HEADLINES
CIA worked with Blackwater as part of Al Qaeda assassination program
The CIA used guns for hire as part of a program to hunt down and kill top Al Qaeda officials.  The New York Times reports that the Intelligence Agency hired Blackwater.  And while it did not formally contract with the security firm, it did have "individual agreements with top company officials."  The Times, which cites unnamed government officials, says it is unclear the exact role Blackwater played, but the CIA spent millions of dollars on the program without any reported results.  CIA director Leon Panetta told Congress about the secret assassination program in June, but details of Blackwater's involvement are just emerging.

US indicts 43 for involvement with Mexican drug cartels
Federal law enforcement officials, including Attorney General Eric Holder, announced charges today against 43 defendants involved in the Mexican drug cartels.  US Attorneys filed the cases in Chicago and New York.  Many of those charged are allegedly leaders of prominent Mexican cartels.  US and Mexican officials have been working to stem the growing power of the cartels.  Thousands have been killed in associated violence.
Marriage equality to get its day in court
Gay and lesbian couples in California will get their day in court.  A federal judge has set a Jan. 11th trial date for the legal challenge to Proposition 8, California's voter-approved ban on same-sex marriage. The case will look at the issue of whether Prop 8 violates gays and lesbians' constitutional guarantee to equal rights, said lawyer David Boies at a press conference.
"Well fundamentally the issue, or course, is whether the state can deprive the people of the right to get married, simply on the basis of their sexual orientation."
This is the first time the issue of same-sex marriage will be decided by a court.  The case is ultimately expected to be appealed to the US Supreme Court.
ACLU sues Maricopa County over wrongful arrests
The ACLU has filed suit against Maricopa County and it's Sheriff Joe Arpaio to challenge the arrest and detention of two men – claiming the arrests were cases of racial profiling.  According to the ACLU, Julian Mora and his son Julio were driving to work when sheriff's deputies forced them to stop without provocation.  Deputies then took them into custody and transported them to Handyman Maintenance, Inc. a company located 100 yards from the traffic stop, where sheriff's deputies were conducting an immigration raid.  Julian Mora has lived in the US for 30 years and is a permanent resident.  His son is a US citizen.  Maricopa County has become notorious for it's immigration enforcement policy – a policy that has resulted in the arrest of countless Latino laborers.  Activists say the raids happen with a total disregard for constitutional rights.
Second major cholera outbreak in Zimbabwe expected
World Aid organizations are preparing for another outbreak of cholera in Zimbabwe.  The water-born disease is expected to flare up when the Rainy season beings this November.  Bissera Kostova of UN Radio has the story.
The UN Children's agency says the conditions that produced last year's outbreak are still there. More than 4,000 people died and 100,000 were infected in that outbreak, which was only declared over about a month ago. UNICEF's representative in Zimbabwe, Peter Salama says another cholera outbreak in the country is almost inevitable.
"Urban municipal councils can't purchase the water treatment chemicals required to make the water safe for urban populations and that's been one of the real drivers of the cholera outbreak in recent years. The other issue is the breakdown in piping – piping of water, but also sewage piping, so much so that in some parts of the country open sewage is mixed with water, causing, of course, huge problems with diarrheal disease."
Mr. Salama says UNICEF is preparing by stockpiling safe water containers and chlorine tablets and by educating people about the disease.  While it is not known how many of the victims last year were children, he says they are generally more vulnerable to the dehydration caused by the disease. The UN in June asked donors for 718 million dollars to fight disease and stave off hunger in Zimbabwe. But only half of that amount has been pledged so far.  Bissera Kostova, United Nations Radio.
Hundreds more children with lead poisoning in China
More than 1300 children have tested positive for lead in central China.  This is the second case of widespread lead poisoning within a week. Nearly 70 percent of the tested children living near a manganese smelter in Hunan province have excessive lead levels in their blood. China's state-run media reports local authorities shut down the smelter last week and detained two of its executives for "causing severe environment pollution."  Parents are protesting the factory's environmental impact.
FEATURES
Afghans vote in Presidential elections marred by violent attacks
Afghanistan's national elections took place today and voters headed to the polls despite numerous threats from the Taliban and attacks around the country, including in the capital. Asma Nemati reports from Kabul.
Street Beat: FSRN speaks with Afghans at the polls
There were originally 41 candidates vying for the presidential race in Thursday´s elections, including two women, but some dropped out in support of the two front-runners, incumbent President Hamid Karzai and former Foreign Minister Abdullah Abdullah.
According to the Independent Election Commission of Afghanistan, around 6200 voting centers opened around the country. Several hundred polling places were closed for security reasons. But Defense Minister General Abdul Rahim Wardak said Thursday evening that they expect turnout numbers will be good.
"The Taliban tried all their efforts to disrupt today´s historical and important election but they were not able to do that, they started attacks in some areas in early morning to make the people scared, but the brave Afghans came out of their homes and voted."
The Defense Minister said 135 cases of insecurity were recorded across the country, including several suicide attacks. He also said 8 Afghan National Army soldiers were killed and 25 injured. About 13 civilians were also killed. But many areas were safe, including the Arzan Qeemat polling center outside Bagrami district, where hundreds of people participated in a national dance before and after voting.
To get an idea of what was on the minds of Afghans today, FSRN sent reporter Zubair Bababarkhail to polling centers, where he talked to voters for this edition of Street  Beat.
Myanmar army displaces thousands of Shan people from their homes
John Yettaw returned home today.  He´s the American activist sentenced to forced labor in Myanmar after swimming across a lake to the guarded compound of democracy leader Aung San Suu Kyi.
Television cameras captured images of Yettaw as he was transported by wheelchair through Chicago´s O´Hare International Airport. Wearing a face mask and looking away from the cameras, Yettaw didn´t say much to reporters, but told the AP he didn´t regret his actions.
Yettaw is a diabetic and he was released on humanitarian grounds following a visit to Burma by Senator Jim Webb last week.  Webb also made an unsuccessful attempt to convince the military to release Suu Kyi from house arrest.
Hundreds of political activists are currently jailed in Burma.  And the human rights situation is also complicated for civilians who are not involved in politics.
A recent report by Human Rights Watch says some 10,000 villagers have been forced from their homes in Burma´s northeastern Shan state over the past several weeks, as the Myanmar army fights insurgents who want greater  autonomy or in some cases independence for Burma's Shan minority.
FSRN spoke with Cham Tong, a Burmese citizen and a member of the Shan minority. Tong works for the Shan Women´s Action Network in the Thailand-Burma border, where thousands of Shan people are seeking refuge.
Groups fight mandatory arbitration rules
Starting today, credit card holders will receive new protections against costly credit card practices. Consumers will have the opportunity to opt out of interest rate hikes and they´ll also receive 45 days notice before a rate increase. But there´s an important protection that will not be available, the right to take your credit card company to court.  FSRN's Leigh Ann Caldwell reports.
Progressive Congress members defend public health care option
More than 60 members of congress have taken a stand on health care reform.  In the House, members of the Progressive Caucus recently signed a letter where they stated they would only support health care reform plans that include a public option.  The Progressive Caucus says this does not include a cooperative system which is being promoted by members of the Senate Finance Committee. Minnesota Representative Keith Ellison co-chairs the Progressive Caucus.  He expressed his opposition to cooperatives today.

"A public option and a coop are very very different things. You know a coop is not for profit health care, but it does not have the benefits of a public option."
Ellison said cooperatives would be too weak to compete against private health care providers and wouldn´t bring costs down. His declarations came during the launch of a report on health care reform by the Institute for America´s Future. The report was written by long time health care specialist Jacob Hacker, who supports a public option.
"I believe the plan should build on medicare´s provider network, signing up medicare providers automatically but allowing them to opt out if they wish. It should have the authority to reduce medical inflation through innovation through the financing of delivery of care. And finally the public plan and medicare should be given authority to bargain directly to lower drug prices for their enrollees."
Representative Ellison says he is not discouraged by recent opposition to a public option in town hall meetings.  He claims most Americans will benefit from a public option, adding that the Progressive Caucus will continue to promote this policy among other members of Congress.
US considers lifting travel ban on people with HIV-AIDS
Several members of Congress sent a letter to Health Secretary Kathleen Sebelius earlier this week calling for the removal of the US travel ban on those living with HIV and AIDS. The US is currently one of only 12 countries in the world who keep people with HIV/AIDS from entering the country. But the letter could be a sign of change. FSRN's Matt Pearson reports.