August 31, 2009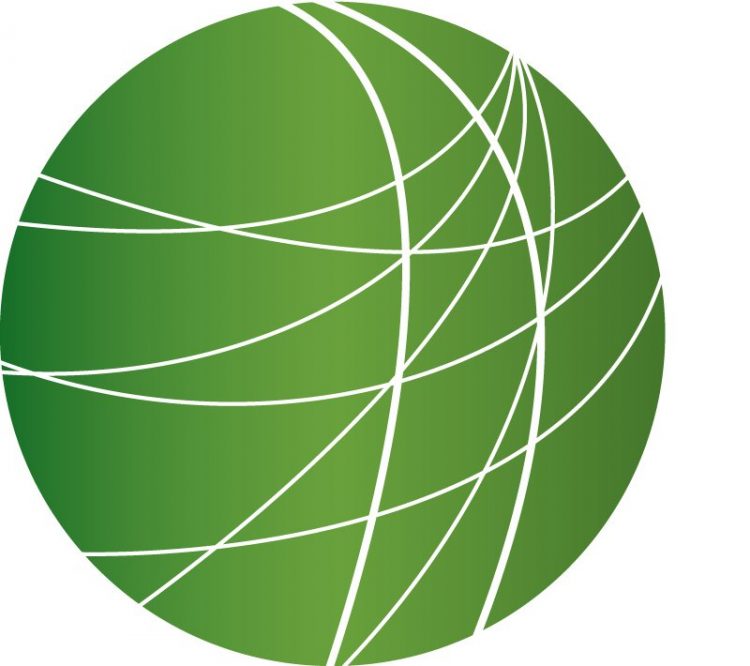 US Commander seeks new strategy for Afghanistan
Amidst fraud complaints Afghanistan elections lose legitimacy
Chicago manufacturing workers strike to protest health cuts
Break-dancing group brings hope to Gaza youth
HEADLINES
Democratic Party of Japan emerges victorious
Voters in Japan ousted the center-right Liberal Democratic Party, putting an end to more than 50 years of control.   FSRN's Jason Strother has more.
It was a landslide victory for the Democratic Party of Japan, the DPJ.  They won more than 300-parliamentry seats in elections on Sunday, giving them a clear majority in the National Diet.  Party chairman Yukio Hatoyama is expected to be appointed as Prime Minister by mid September. He spoke to reporters earlier today.
"We worked with the Social Democratic Party and the New People's Party during the election on the assumption we would form a   coalition.   I hope to start that coalition as early as possible."
The defeated Liberal Democrats had seen their support take a nosedive in recent years. They were often blamed for Japan's stagnant economy.  Criticism grew even louder as the nation took a severe beating during the global financial crisis. During campaigning, some DPJ politicians stressed the need for what they called a more even relationship with the United States.  This may mean ending a re-fueling mission in the Indian Ocean that supports the war in Afghanistan. But before embarking on foreign policy alterations, the DPJ is expected to address domestic issues. The victorious lawmakers have pledged is to provide a $260 monthly stipend to Japanese families for each child until they reach high school.   Jason Strother, FSRN, Seoul.
Sri Lanka sentences journalist to 20 years under terrorism law
The Sri Lankan high court has sentenced a prominent ethnic minority Tamil journalist to 20 years in prison after convicting him on terrorism charges. FSRN's Ponniah Manikavasagam has the story.
J.S.Thissainayagam is the first journalist to be punished by a court under the powerful prevention of terrorism act that has been in force for the last 30 years. He contributed to the local Sunday Times, published a magazine and ran a website focusing on issues faced by minority Tamils. Some say a few of his articles criticized the government's conduct during the war in the eastern part of the country. He was found guilty by the court of causing racial hatred and supporting the Liberation Tigers of Tamil Eelam, known as the LTTE. The Tamil Tigers were defeated by the government in May of this year. Sudharshana Gunawardene is a lawyer and the convener of Platform for Freedom.
"I am very sad about the judgment and also the severity of the punishment because this punishment was given for exercising freedom of expression."
Thissaiaayagam was arrested last year amid a climate of fear among journalists. His trial went on for more than a year. Ponniah Manikavasagam for FSRN, in Vauniya, Sri Lanka.
US military cancels contract with controversial PR firm
The US military has fired a public relations firm they were using to profile journalists prior to embedding them with the military. The Rendon Group reviewed and then rated correspondent's reportage as "positive," "neutral" or "negative." The military denies that it used the information when vetting reporters. In a statement announcing the cancellation of the 1.5 million dollar contract, Rear Admiral Gregory Smith called the Rendon matter a "distraction from our mission" in the region.
Public school teachers strike in Mexico – 1 million kids affected
Public school teachers in the Mexican state of Oaxaca will go on strike this week to pressure the government to act on accords it signed nearly 3 years ago. Shannon Young reports.
The teachers of Local 22 will begin a 4-day strike on Tuesday that will affect more than 1 million public school students across the state. The announcement came after an ongoing labor dispute turned deadly Friday in the coastal town of San Pedro Jicayán. Parents and teachers there attempted to take back an elementary school that's been occupied by a pro-government dissident union since the 6 month-long strike of 2006. They were met by gunfire – one teacher was killed and another was hospitalized. News of the shooting quickly spread to the state capital, where teachers and their sympathizers blocked a major intersection for several hours. The teachers' union has announced the next 4 days will include marches, highway blockades, and symbolic shutdowns of state-level offices to pressure the federal government to comply with the accords it signed to end the teacher's strike of 2006. Among the stipulations was the return of the more than 130 schools held by strikebreakers. Shannon Young, FSRN, Oaxaca.
45 Taliban dead since attack on community police trainees
Military forces in Pakistan said today that they have killed at least 45 Taliban members during security sweeps in the Swat Valley after a suicide bomber killed 17 community police cadets yesterday.  And at a border crossing between Afghanistan and Pakistan, a NATO convoy was attacked – one driver died and 16 fuel trucks were destroyed. The trucks had been idle for two days while the border was shut over an agricultural inspection dispute – it reopened today.
FEATURES
US Commander seeks new strategy for Afghanistan
The US Commander in Afghanistan has laid down a new security strategy for the country.  The new policy signals an increasing focus on fighting Taliban insurgents. But critics say this group only represents a small threat to the United States. FSRN's Leigh Ann Caldwell reports.
Amidst fraud complaints Afghanistan elections lose legitimacy
As the US military evaluates its strategy against the Taliban, Afghanistan awaits the results of the August 20th presidential elections.
The latest count from Afghanistan election commission has President Hamid Karzai ahead with 46 percent of the vote and former Foreign Minister Abdullah Abdullah running second with 31 percent.  The electoral commission says that one-third of the votes has been counted.
The final vote count is not expected to be announced for another two weeks, after complaints of vote rigging and intimidation have been investigated. Afghanistan's Electoral Complaints Commission is currently dealing with more than 2,000 complaints; it says that some 600 of these complaints are serious enough to change the outcome of the election.
Political analysts say these allegations of vote rigging could create serious problems for President Karzai and for US forces in Afghanistan.  FSRN spoke to author and media critic Norman Solomon. Solomon is the founder of the Institute for Public Accuracy and he´s currently in Kabul where he´s been reporting on Afghanistan´s post-election crisis.
Chicago manufacturing workers strike to protest health cuts
In Chicago, workers at a tool manufacturing company have been on strike for almost a week now because their company cut their health insurance. Rebecca Myles has the story.
Break-dancing group brings hope to Gaza youth
In the Gaza Strip a Hamas spiritual leader has lambasted UN efforts to teach Palestinian children about the Holocaust. Younis-al-Astal said it was a "war crime" to teach the Holocaust, after he heard a UN agency planned to introduce the issue in Gaza schools.
The Gaza Strip currently suffers from an Israeli blockade that has led to high levels of poverty and unemployment among youth.  Despite this, there are pockets of creativity and signs of resilience. A team of break dancers is responding to Gaza's hardships and inspiring local youth. FSRN's Rami Almeghari has the story.

Streetbeat: Latin Americans discuss US-Colombia military agreement
US plans to use military bases in Colombia for anti-drug trafficking operations have generated much controversy.  Last week, FSRN reported on the UNASUR meeting where South American presidents held a heated debate on the issue.  Although most South American governments feel uneasy about US plans to use seven military bases in Colombia, the Presidents who met in Argentina failed to reach a common declaration against the US-Colombia deal.
FSRN'S Marcos Federman took to the streets of Argentina´s capital, Buenos Aires, to hear what Latin Americans had to say about the controversial proposal.