August 21, 2009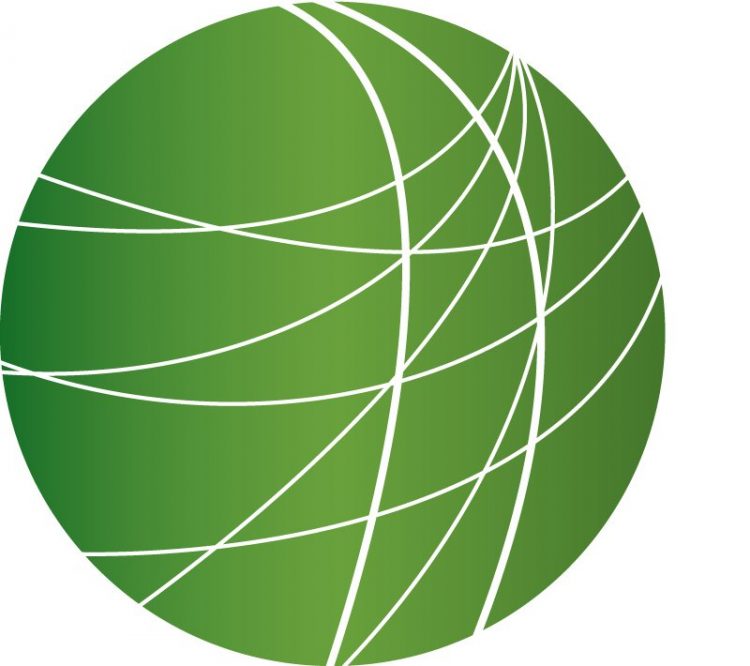 US Drone attack kills a dozen people in Pakistan
Afghanistan front runners claim victory in presidential election
World Cup 2014 plans generate environmental controversy in Porto Alegre, Brazil
PETA says US military violates its own rules against animal cruelty
High mercury levels found in US streams and fish
HEADLINES
In first trials of Zelaya supporters in Honduras, six convicted
The Inter American Commission for Human Rights ends its weeklong mission in Honduras today. Despite the numerous official meetings held with Congress and members of the de facto government, Roberto Micheletti's government accused the ICHR of having a prejudiced and predefined position against the coup.
Protests continued in the Honduran capital this week, and late Thursday the first trials held for arrested members of the popular movement concluded. Tim Russo brings us more from Tegucigalpa.
The results of the first court case since the Honduran Coup d'etat involving the popular movement were mixed. The judge ruled to drop charges against 18 of the 24 detainees charged with sedition, terrorism and property damage, while ruling against the other 6 for having participated in a –quote – "illicit protest." Victor Fernandez, is a defense attorney for the accused.
"The ruling fails to have sound judiciary elements.  And of course it is obvious that there is a political dimension aimed at generating a sense of fear and terror through the justice system, which supports the coup government."
Manuel Zalaya supporters were in the streets of Tegucigalpa again Thursday, in the largest demonstration since the police and military crackdown near Congress last week. Today the popular movement, dubbed the "incansanables" or those that never tire, are marching through Tegucigalpa's marginalized neighborhoods demanding the return of their ousted President.  Tim Russo, FSRN, Tegucigalpa.
Another suicide attack rattles Chechnya
Two suicide bomb attacks today in the Chechen capital of Grozny targeted and killed four police officers.  This, after another suicide attack on a police station Monday killed 25 and injured 160.  Over the past months, rebel violence in Chechnya had remained relatively low, but several human rights workers have been kidnapped and murdered.  Many feel the hits were ordered by the Russia-backed Chechen government.
Mexico decriminalizes limited drug possession, but instates mandatory minimums
Following up on a story FSRN has been covering… A controversial law to decriminalize the possession of small amounts of illegal drugs took effect today in Mexico. Shannon Young has the story.
The most publicized aspect of the new law is the stipulation that police will not pursue charges against drug users found in possession of up to 5 grams of marijuana, half a gram of cocaine, 2 grams of opium, and smaller doses of heroin or methamphetamines. Those found with quantities above the tolerated limit will be subject to US-style mandatory minimum sentences.
Drug policy analyst Jorge Hernandez Tinajero says the new mandatory minimum sentences could give powerful leverage to corrupt police:

"This opens up a huge market for police to raise their bribery prices and it's really an incentive for corruption, especially when the law doesn't allow for any type of lawful access to the substances."
The law also changes enforcement policy to permit the creation of vice squads to target low-level drug transactions. Mexico's federal government has announced plans to build 12 new prisons with private investment to handle overflow from the already-overcrowded prison system. Shannon Young, FSRN, Mexico.
"Cash for Clunkers" program to end Monday for lack of funds
The Obama administration will end the "Cash for Clunkers" program this coming Monday. The program is running short of funds, even though congress approved an extra $2 billion earlier this month.  Through Thursday, more than 450-thousand applications had been turned in – worth $1.9 billion – but dealers have complained of kinks in the system.
Home sales at highest levels since 2007
In a positive sign for the recovering US economy, sales of existing homes jumped significantly in July, according to numbers released today by the National Association of Realtors.  The sales rates are the highest in two years.
Miami immigration judge throws out deportation case of former USF student Yousef Megahed
Today an immigration judge in Miami threw out the deportation case of Youssef Megahed, a student who was acquitted of explosives charges in April.  A bond hearing scheduled for Friday afternoon has been canceled.  Youssef Megahed is expected to be released before day's end, but the government still has the option to appeal.   With the latest for FSRN, Sean Kinane of WMNF Community Radio in Tampa reports.
Megahed, whose family became U.S. citizens last week, faced deportation because, prosecutors argued, he was a threat to become involved in terrorist activities.  But Judge Kenneth Hurewitz said Friday morning that the government had not proved its case to deport the former University of South Florida student.
Authorities arrested Megahed following a traffic stop in South Carolina in 2007 along with another USF student, Ahmed Mohamed. Police found what the FBI characterized as low-grade explosives in the trunk of their car. The students maintained that they were homemade fireworks.   A Tampa jury acquitted Megahed of explosives charges in April, but three days later he was arrested by federal immigration agents. Seán Kinane, FSRN, Tampa.
Hawai'i marks 50 years of US statehood with mixed emotions
And finally today, Hawai'i is marking its 50-year anniversary of US statehood. But commemorations have remained subdued, because of a growing movement by native Hawaiians calling for independence. Although statehood passed by more than 90% in 1959, less than 1/4th of the population voted. Also, independence was not an option on the ballot.
FEATURES
US Drone attack kills a dozen people in Pakistan
New allegations have emerged that the US government hired military contractor Blackwater to arm unmanned drones used in Afghanistan and Pakistan with missiles and bombs.
According to the New York Times, which quoted unnamed government officials and current and former employees, Blackwater, now called Xe,  ran these services out of a secret division in North Carolina. The job of attaching missiles and 500-pound bombs on unmanned Predator drones used to belong to the CIA. It's not clear if the controversial company is currently under contract.
Meanwhile in Pakistan, a US Drone attacked a site in the North Waziristan region today, reportedly killing a dozen people, including women and children. FSRN's Nathan Moore reads for our reporter in Pakistan Gabe Matthews.
Afghanistan front runners claim victory in presidential election
As electoral authorities in Afghanistan count the votes for yesterday´s presidential election, the two front runners are already claiming victory.
Earlier today, Hamid Karzai´s campaign manager said the incumbent president has obtained more than 50 percent of the votes and that a second round will not be needed. Karzai´s main rival is former Foreign Minister Abdullah Abdullah, who fought for the Northern Alliance in the days of the Taliban regime.  He told Al-Jazeera English that he was leading in the polls.
"Of course we will let the elections commissions tell us the results when they have all the results. From the south we don´t have a lot of information and unfortunately the turnout there has been very low. But in the area where the results are announced I am in the lead, no doubt."
Citing information from his observers at polling stations, Abdullah´s campaign manager said his candidate had obtained more than 60 percent of the votes with Karzai obtaining a mere 31 percent. Afghanistan´s Independent Electoral Commission urged candidates to be patient and to refrain from making victory statements.  The commission estimates voter turnout at around 50 percent.  And preliminary results from several districts are expected tomorrow with final results coming in next week.
The election was hailed as a success by the international community, although opposition candidates like Abdullah complained of irregularities in southern provinces.  Ramazan Bashardost, who was running in third place in opinion polls, complained about the indelible ink that was placed on voters fingers to ensure they couldn´t vote twice.  After voting himself, Bashardost wiped the ink off his index finger in front of TV cameras.
"This is vote is not transparent it is not honest it is not free. Because look at the ink, there is nothing."
The Electoral Complaints Commission says it is processing some 100 complaints from different polling booths across the country. Its director, Canadian Grant Kippen, told the BBC that while he was impressed with turnout levels, it was too early to tell if the elections have been a success.
World Cup 2014 plans generate environmental controversy in Porto Alegre, Brazil
Porto Alegre is one of 12 Brazilian cities that will host matches during the 2014 soccer World Cup.   The decision was made in early June and it has thrust this city of 1.5 million people into a heated debate around citywide development plans for the international soccer tournament.  World Cup plans have pitted environmentalists and community members against developers and soccer fans.  FSRN reporter Mike Fox has more from Porto Alegre.
PETA says US military violates its own rules against animal cruelty
Animal rights groups are accusing the military of violating its own laws regarding animal cruelty. They say the military's use of live animals to train medics to fix severed limbs and other battlefield injuries is barbaric and unnecessary. FSRN´s Tanya Snyder reports.
High mercury levels found in US streams and fish
Scientists from the US Geological Survey have found widespread mercury contamination of fish in streams across the country. The researchers published the "Report on Mercury in Stream Ecosystems" this week, which says that mercury was found in every fish tested in nearly 300 streams.
According to the study, more than 25 percent of the fish had levels of mercury higher than EPA safety levels establish for fish consumption. The scientists also looked for mercury levels in water and bed sediments.
FSRN spoke with Lia Chasar, a researcher at the US Geological Survey and one of the scientists who worked on this report.
Note:  The EPA publishes regular fish advisories which can be found here.
Department of Homeland Security neglected deaths of immigrants at detention centers
The department of Homeland security this week admitted that it neglected recording of immigrant death in US detention centers. DHS and Immigration and Customs Enforcement have faced severe criticism from human rights groups over the living conditions for people held at these centers.  FSRN´s Sam Greenspan has more.