August 26, 2009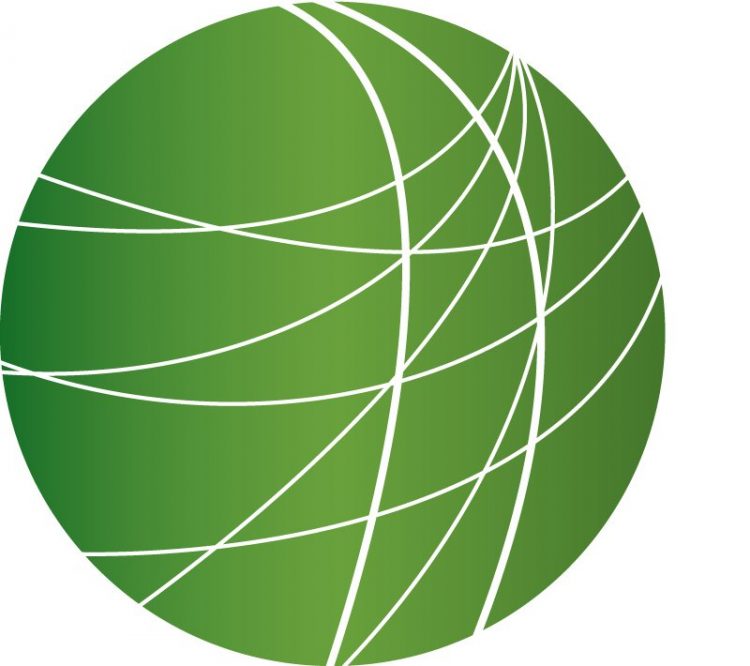 Senator Kennedy dies after battling brain cancer
Congress member John Lewis discusses Ted Kennedy´s legacy
Web extra: Leslie Proll from the NAACP-LDF says Kennedy championed civil rights
FSRN visits the frontlines of the health care debate
Human rights activist Victor Toro faces deportation hearing in New York
Reports lambasts California's BART police
HEADLINES
OAS mission to Honduras fails; Micheletti refuses to give way
The Organization of American States is meeting today in Washington to discuss its failed mission to Honduras and new diplomatic measures that can be taken to step up pressure on Honduras' de facto government. The United States Embassy in Tegucigalpa said it will halt the issuance of all non-emergency and nonimmigrant visas to Hondurans in a first step towards increased pressure. Tim Russo brings us more from Tegucigalpa.
Tuesday, the OAS held an unscheduled and last minute meeting with de facto President Roberto Michelleti in Honduras. Following the meeting, the Organization of American States announced that the de facto government failed to sign onto the San Jose Accord – an agreement that would allow the return of ousted President Manuel Zelaya.  Micheletti told the OAS delegation that he does not fear an economic embargo, nor does he need the support of the OAS.
Andres Pavon of the Honduran Committee on Human Rights says he fears an inevitable increase in human rights violations now that the OAS and Inter-American Human Rights Commission have left Honduras.
"We believe that there is going to be a new stage of repression and that the government is going to begin selective repression. It is likely that they will increase terrorist actions in order to continue building the sense of fear that they have been constructing in Honduras."
Focus is now shifting towards the official launching of Presidential Campaigns on September 1st.  Tim Russo, FSRN, Tegucigalpa
French security officer escapes Somali captors
One of two French security advisors abducted last month from a Mogadishu hotel by Somali militants is now free, according to a Somali government minister.  Minister Sheik Dahir Mahmoud Guelleh said in a press conference that the Somali government is happy with the development.  He did not disclose how Marc Aubriere [OH-bree-air] managed to escape from his abductors, only confirmed that the French man is in good health.

"The only thing I can tell you is that one of the two French men held captivity in Somalia is now in the hands of the Somali government, he has regained his liberty and he is in a good health."
Somalia has been steeped in internal conflict for more than a year now.  In that time, 18,000 people have died and over a million have been displaced from their homes.  The UN says Somalia is facing its worst humanitarian crisis in nearly 20 years, as drought and rising food prices distress the already conflict-torn country.
This report was prepared with the assistance of FSRN reporter Shafi'i Mohyaddin Abokar in Mogadishu.
Ciudad Juarez says no to gunshot victims for fear of violence in hospital
Moving to Mexico, shooting victims have inadvertently caused an internal conflict at the primary public hospital in Ciudad Juarez. Shannon Young has the details.

Citing security concerns, departmental heads at Ciudad Juarez General Hospital were unanimous in requesting a new policy to no longer accept shooting victims, according to Mexican media sources. Assassins have repeatedly entered the hospital to kill survivors of armed assaults.
Ciudad Juarez continues to have the highest murder rate in all of Mexico, despite a massive military deployment to break up the ongoing cartel turf war. One emergency room surgeon from the General Hospital has formed a group to encourage citizens to create so-called self-defense networks.   And an official from the state's human rights commission has urged the government to loosen restrictions on firearms ownership.
As for rejecting patients with bullet wounds, the director of Chihuahua's public health institute says the General Hospital cannot create a policy to turn away shooting victims because it has a legal obligation to provide treatment in all emergency cases. Shannon Young, FSRN, Mexico.
North and South Korea restart family unification talks
Delegations from South and North Korea are meeting today to discuss the resumption of cross-border family reunions. Thousands of families remain separated by the political division of the Korean peninsula – and because of recent strife, no reunions have happened since 2007.   Reporter Jason Strother has more from Seoul.
South Korea dispatched a delegation Wednesday morning to the Mount Kumgang resort in North Korea. There they are meeting with representatives from Pyongyang to discuss the resumption of family reunions, overseen by the Korean Red Cross.
Kim Young-chol is the head of Seoul's delegation.
"We will try to ensure that during the next round of reunions that as many elderly South Koreans as possible will have the opportunity to meet with their separated relatives."
Since fighting in the Korean War ended in 1953, there have been no telephone or postal links between separated families.  But in the past 9 years, the Korean Red Cross has conducted 16 face-to-face family reunions and several via video conference. They estimate that 600 thousand South Koreans have relatives in North Korea.  Many of those separated are elderly and these reunions may be the only chance for them to see long-lost relatives.
Tentatively, the two countries hope to hold a reunion in the beginning of October, when Koreans celebrate the thanksgiving holiday of Chuseok.  Jason Strother, FSRN, Seoul.

WV tree sit in stops mountain top mining operation
For the second day, two West Virginia activists have maintained their vigil on treetop platforms at Edwight mine, protesting the mountaintop removal mining operation of Massey Energy in the Southern part of the state.  The coal company's daily blasts have been halted because Nick Stock and Laura Steepleton are perched within 300 feet of the blasting area.  Mike Roselle with the Environmental group Climate Ground Zero says Massey has been blasting their way around the ridge, putting the communities in the valley below in danger.
"What our hope is that we can get into court and get some king of injunction against this blasting.  The people who live down in Peachtree Bottom are very, very upset about it. They're very supportive of the tree sit right now.  We've argued all along that these permits are not legally issued and they're not regulated according to the law."
Roselle says the tree sitters have enough provisions for 10 days, but doesn't know yet if a support crew will be able restock the protesters.   He says there has not been any security in the direct vicinity.
FEATURES
Senator Kennedy dies after battling brain cancer
Senator Edward Kennedy died late Tuesday night after a yearlong fight with brain cancer.  Kennedy represented Massachusetts in the US Senate for 47 years, during which he came to be known for supporting a wide range of progressive causes like health care, voters rights and immigration reform.
As a young senator, Kennedy vowed to promote the ideals of his fallen brothers, but as time passed the youngest member of the Kennedy dynasty became a force of his own. FSRN´s Matt Pearson reports.
Congress member John Lewis discusses Ted Kennedy´s legacy
Throughout his 47 years in the US Senate, Ted Kennedy championed civil rights and fought against voting inequalities and discrimination in both schools and the workplace.
Kennedy´s bills sought to redress inequalities affecting African Americans, immigrants, families with children and people with disabilities, when in 1990, he helped to pass the Americans with Disabilities Act. This groundbreaking law created more work opportunities for people with disabilities and required employers to provide them with reasonable accommodations.
When Kennedy was first elected to the US senate in the 1960s, activists in the south were mobilizing against racism, segregation and voting inequalities.  One of those prominent activists was Congressmember John Lewis, who eventually was elected to the US House and worked with Ted Kennedy to protect and strengthen civil rights laws.
FSRN´s Leigh Ann Caldwell spoke to Congress member John Lewis about Kennedy´s legacy.
*Web extra: Leslie Proll from the NAACP-LDF says Kennedy championed civil rights
Senator Kennedy was a champion of many causes. Central to his beliefs was equality for the downtrodden. In 1964, as a young Senator, his first speech on the Senate floor was during the debate around the Civil Rights Act. He said, "a young Senator should be seen, not heard," but he felt compelled to endorse the cause against segregation, which his brother John F. Kennedy called, "morally wrong."
Senator Kennedy continued to fight for those with silenced voices throughout his career. He stood on the side of blacks, the poor, workers, gays, children, the disabled and immigrants.
For a deeper look at Kennedy's work on civil rights and social justice issues, FSRN spoke to Leslie Proll. She heads the DC office of the NAACP Legal Defense and Education Fund.
FSRN visits the frontlines of the health care debate
The health care debate is ratcheting up in town hall meeting across the country with supporters of a public option squaring off against private sector advocates and those who say they´re happy with things as they are. One of the latest bouts took place in Reston, Virginia where lawmakers faced cheers and screams. FSRN's Karen Miller was there.
Human rights activist Victor Toro faces deportation hearing in New York
The final deportation hearing for former political prisoner and human rights organizer, Victor Toro, began today in New York City. Toro, a Chilean national and undocumented worker, was arrested in Rochester, New York on July 6, 2007 and charged with being in the country illegally. Jaisal Noor, with the Community News Production Institute, has the story from New York.
Reports lambasts California's BART police
California´s Bay Area Rapid Transport system, also known as BART, recently faced a possible workers strike.  But today, unionized workers have reached a contract settlement with BART.
Under the agreement, workers will sacrifice pay increases for the first year of their four-year contract and will reduce overtime hours.   Workers were promised small pay raises for the subsequent years of their contract.
Also in the Bay Area, an independent investigation has found the actions of BART´s police department "seriously deficient," on the night Oscar Grant was killed.  FSRN´s Africa Jones reports.