August 27, 2009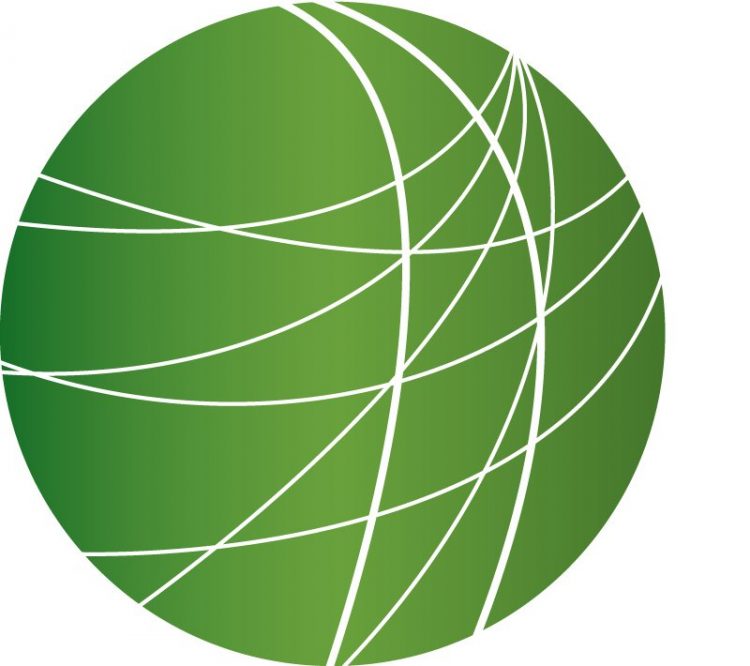 Getting by in America´s Rustbelt:  Cleveland´s Evergreen Laundry
Anti-mining activists and journalists face death threats in El Salvador
FCC to investigate wireless communications companies
HEADLINES
Suicide bombs and drone attacks keep situation unstable in Pakistan
Another US drone attack in Pakistan has hit a Taliban hideout, killing at least four.  And the Pakistani Interior Minister told the BBC that foreign al-Qaeda fighters were beginning to leave the country.  Despite this, a suicide bomb exploded today in Landi Kotal, a city along the Northern border with Afghanistan.  FSRN's Gabe Matthews has more from Pakistan.
A suicide bomber attacked members of a Landi Kotal tribal militia called the Khasadar Force as they sat down for a post sunset meal to break the fast of Ramadan.  The Khasadar Force performs security duties on the Pakistan-Afghan border, but is famous locally for taking bribes from smugglers and charging Afghan people who want to cross.
Local people found at least 20 dead, and 17 others seriously injured.  Witnesses say 7 people were completely mutilated by the blast.  Farhad Shinawari, a Landi Kotal-based journalist, spoke to FSRN from a local hospital.
"I saw bodies without heads, while some were without hands and legs.  After the attack, the Khasadar and locals gathered flesh and bones in a sack.  One injured man said a young man approached the barracks close to the checkpoint and offered some cold drinks, and then he blew himself up with a strong explosion."
Despite the Khasadar Force's bad reputation among tribal people, nearly one hundred locals gathers at the hospital to donate blood and take the injured to a better-equipped hospital in Peshawar.  The Abdul Azim group of militants have accepted the responsibility for the attack.  Gabe Matthews, FSRN, Pakistan.
Argentina pushes for new communications law that gives airwaves back to people
Argentina is debating media reform.  A new bill introduced by the President today, could mean greater community access to the airwaves.  FSRN's Marie Trigona reports from Buenos Aires.
For the first time in nearly three decades, Argentina is revising legislation that currently bans community groups from getting broadcast licenses.  President Cristina Kirchner sent the reform legislation to Congress and announced the measure in a televised conference at the government palace.  The new legislation will reserve one-third of the airwaves for non-profit groups, ensuring that community associations and universities are guaranteed access to licenses.
The current broadcasting law was passed in 1980 by the military dictatorship.  It provided private media holders large profits, while promising support for the dictatorship from media outlets and silencing journalists from reporting on the systematic genocide taking place in the nation.
More than 300 unions, community media organizations, and human rights groups helped develop the new bill.  And as the President announced the reforms, hundreds marched to Congress in support of the legislation.  Marie Trigona FSRN Buenos Aires.

Soldiers protest in South Africa for better pay
The South African government is investigating a demonstration on Wednesday by soldiers from the country's military.  A large strike for better salaries and working conditions turned violent.  From South Africa, FSRN's Davison Makanga reports.
Defense Minister Lindiwe Sisulu described the incident as anarchy and a threat to national security.  Police fired rubber bullets to disperse close to 1000 rioting soldiers at President Jacob Zuma's Union Building offices in the capital Pretoria.  Several were injured.
The soldiers, who are demanding a 30% salary increase, went ahead with the protest despite a court order against such action.  Two soldiers were arrested and are expected to appear before an army tribunal.
Salary protests are swelling in South Africa as the ordinary people feel the pinch of the economic recession.  The government last month averted a potentially damaging strike by Correctional services workers.  Davison Makanga, FSRN, Cape Town South Africa.
FDIC adds more than 100 banks to it's list of troubled financial institutions
FDIC-insured banks have lost a total of $3.7 billion in the last quarter, according to figures released today.  Just one year ago, the banks actually made money – to the tune of 4.8 billion dollars.   But as FSRN's Leigh Ann Caldwell reports, one of the reasons for the banks' troubles may be a dubious indication of the economic stability of the people.

The main cause for poor band performances is that fewer people are able to pay back their loans.  The amount of loans banks are unable to collect has nearly doubled since this time last year.
The FDIC added 111 financial institutions to their problem bank list in the last quarter. And poor bank performance is putting a strain on the institution, which insures up to $250,000 of deposited money for every consumer.
But Sheila Bair, Chair of the Federal Deposit Insurance Corporation, says not to worry, the consumer protection will not go away.   In a statement, she said "No insured depositor has ever lost a penny of insured deposits…and no one ever will."  The FDIC can borrow up to half a trillion dollars from the treasury if necessary. Leigh Ann Caldwell, FSRN, Washington.
FEATURES
Getting by in America´s Rustbelt:  Cleveland´s Evergreen Laundry
FSRN reporter Daniel Denvir has been on a road trip across the United States Rust Belt.
Denvir is looking at creative projects to revitalize the de-industrialized region, an area that has suffered from economic crisis since long before the current recession. Today, Denvir is reporting from Cleveland, Ohio on the soon-to-be open Evergreen Laundry, a worker-owned enterprise that is part of a larger effort to create jobs by locally channeling spending by the city's big institutions.
Anti-mining activists and journalists face death threats in El Salvador
After recent elections in El Salvador this past March, political violence is returning to the country. The elections passed control from conservatives to a leftist party, the FMLN, led by former guerrillas. Some violence took place around election day, but now journalists and community activists are reporting an increase in threats, intimidation and even murder and allege the attacks are coming from right-wing extremist groups. FSRN´s Ricardo Martínez has more from Cabañas, El Salvador.
FCC to investigate wireless communications companies
Today the Federal Communications Commission approved an investigation that will look at ways to regulate cell phone operators, wireless internet providers and other sectors of the wireless communications industry. The focus will be on three key areas; innovation, competition and consumer protection. Some consumer protection advocates say it's about time. FSRN´s Karen Miller reports.
Four years after Katrina, Gulf Coast leaders say government has failed to reconstruct
As the anniversary of Hurricane Katrina approaches, community groups in New Orleans and around the Gulf Coast are expressing their frustration at the Federal Government. Four years after the hurricane, many local residents say recovery efforts are far from being complete.
This week the Institute for Southern Studies released a survey in which it asked community leaders from the Gulf Coast to grade the Federal Government and Congress on their role in reconstruction.  Participants gave the government a D on most issues related to reconstruction, including categories like helping displaced people return home and revitalizing infrastructure in communities.
To take a deeper look at these problems FSRN spoke to Trupania Bonner, the executive director of Moving Forward Gulf Coast.  Bonner´s organization formed after hurricanes Katrina and Rita, to support and empower the community in rebuilding efforts. Moving Forward has been involved in several reconstruction projects and is now leading a campaign to make sure Gulf Coast residents are properly counted in the 2010 census.