August 3, 2009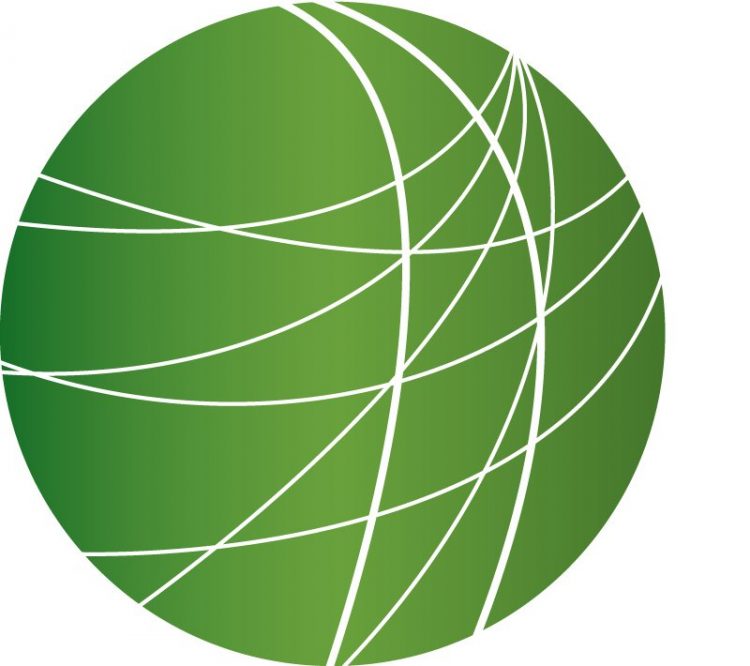 Guantanamo detainees could be taken to US prisons
Secretary of State Hillary Clinton prepares Africa trip
Aid agencies bury more than 700 people in northern Nigeria following sectarian violence
Pakistan recruits women police officers
HEADLINES

Clashed in South Sudan kill 180, largely civilians
More than 180 people – mostly women and children — were buried in South Sudan today – they were killed yesterday when ethnic fighters attacked a rival tribe. The dead were internally displaced members of the Lou Nuer group who have been engaged in longstanding battles with the Murle tribe. A small group of Sudanese troops who were protecting the Lou Nuer were overrun – 12 of them are among the dead. More than 700 people on both sides have been killed thus far this year.

Protestors injured by police in Jerusalem during anti-eviction demonstration
Five Palestinians were injured and a handful arrested today while protesting the evictions of two families over the weekend in the east Jerusalem neighborhood of Sheikh Jarrah. FSRN's Ghassan Bannoura reports.
The families that used to live in the two homes – along with supporters from Israel and around the world were demonstrating – when police attacked them using batons and rifle butts. Five were hospitalized. On Sunday at dawn several hundred Israeli police men stormed the homes of the al Ghawi and Hanoun families and evicted the nearly 50 residents. Just minutes later Israeli settlers moved in. The al Ghawi and Hanoun families first lost their homes during the 1948 war, after Israel declared its independence. The United Nations and Jordanian authorities in east Jerusalem relocated them to two houses located in Sheikh Jarrah. A right wing Jewish settler's group called Sephardic community committee claimed that the Sheikh Jarrah houses were originally owned by Jews and several months ago the Israeli court ruled in favor of the settlers group. The court held the Sephardic committee had ownership over the homes but also allowed the Palestinian families protected tenant status, meaning they couldn't be forced out but would have to pay rent. They refused, as they claim that they are the rightful owners of the property.
Mass trials in Iran for opposition demonstrators
More than 100 post-election protestors are on trial in Iran in mass proceedings that began Saturday. Iranian state media broadcast defendants delivering confessions – they're charged with organizing mass demonstrations and plotting to overthrow the government. Members of the opposition say the proceedings amount to a kangaroo court and that the confessions were coerced.
Honduras teachers on strike after weekend developments
Teachers in Honduras are on strike today after the deaths over the weekend of two professors – and a national march will begin later this week as ousted president Manuel Zelaya prepares to travel to Mexico. For FSRN, Tim Russo reports.

Professor Roger Vallejo died Saturday morning. He was shot in the head last Thursday during police repression of peaceful demonstrations in the Honduran capital. Throughout Saturday, hundreds of mourners gathered for Vallejo's wake. Professor Martin Rivera, a colleague of Vallejo, was last seen alive boarding a taxi leaving the wake. His body was found dumped in an impoverished neighborhood with 27 stab wounds. On Sunday, the teacher's unions decided not to return to classes today and to hold a vote on calling an indefinite general strike in the schools or a 15 day strike. Also Sunday, the National Front Against the Coup in Honduras called for a National March of Popular Resistance. Campesino leader Rafael Alegria put the proposal to the vote.

"The activities that National Front Against the Coup undertake are approved by a national popular assembly, this assembly. In name of the committee we want to ask Do you approve the National March of Popular Resistance Against the Coup d'Etat? Do you approve, do you approve? The march is approved!"

The march will begin this Wednesday when people from throughout Honduras begin to walk to the country's two most important cities, San Pedro Sula and Tegucigalpa. They plan to make their way to a mass mobilization set for August 11th. In Costa Rica today, President of the OAS Miguel Insulza planned to meet with President Oscar Arias, Spanish Vice President María Teresa Fernández de la Vega and Enrique Iglesias Secretariat for Iberoamerican Cooperation to push for a diplomatic solution to the 36 day old conflict. Tim Russo, FSRN, Tegucigalp
Venezuela silences 13 radio stations – more to follow
In Venzuela, at least 13 radio stations are off the air today after the Chavez government revoked their licenses as a result of what they call "irregular paperwork." Another 20 stations are expected to follow suit – all told nearly 240 radio outlets have been threatened with closure. Last week, a draft law was introduced that would imprison broadcasters who "harm the interests of the state", "cause panic" or "disturb social peace". Human Rights Watch calls the proposed law the most comprehensive assault on free speech in Venezuela since Chávez came to power.
Kenya cancels death penalty
Kenyan President Mwai Kibaki has commuted the death sentences of all prisoners awaiting execution. The more than 4000 inmates currently on death row will now serve out life in prison. Further, Kibaki has order a review of the effect – if any — of the death penalty on crime. Kenya has not carried out an execution in 22 years.
FEATURES
Guantanamo detainees could be taken to US prisons
Back in January, President Obama vowed he would close the detention facility at Guantanamo Bay within a year. The administration has since then faced several challenges to its plans, and many questions over what it would do with more than 220 suspects who are currently at the detention center. The Associated Press reported Sunday that officials are considering moving detainees to US prisons, over the objections of many members of Congress. Tanya Snyder reports.
Secretary of State Hillary Clinton prepares Africa trip
Secretary of State Hillary Clinton is arriving in Africa on Tuesday. The stops on her official tour include Kenya,  South Africa, Angola, the Democratic Republic of Congo and Nigeria.
Clinton´s trip comes just three weeks after President Obama made his first presidential visit to Africa, saying that the continent will be a priority for his administration.  Clinton will discuss trade, development and gender violence with African leaders but critics say that the militarization of Africa and the exploitation of its resources should take center stage.  FSRN´s Karen Miller has more.
Aid agencies bury more than 700 people in northern Nigeria following sectarian violence
In the northern Nigerian city of Maidiguru, aid workers say they´ve buried nearly 800 people in several mass graves. The latest violence began last week after an Islamic fundamentalist group known as Boko Haram attacked police facilities in the northern state of Borno.
Nigerian security forces say most of those killed have been militants but local human rights groups are skeptical of those claims, saying the Nigerian military and police have targeted civilians and used force excessively.
To learn more about this situation, FSRN contacted Eric Guttschuss, a Nigeria researcher at Human Rights Watch. Gutchuss recently returned from Nigeria and he is closely monitoring the current situation.

Pakistan recruits women police officers
Christian leaders in Pakistan closed schools in the mostly Muslim country, in protest of violence against members of the local Christian community.
Eight Christians were killed over the weekend when a mob of Islamic radicals attacked a Christian neighborhood near the eastern city of   Gojra. The Pakistani government says they´ve arrested some 200 involved in the attacks and will rebuild homes that were burned in the violence.
Meanwhile, the ongoing violence across the country is posing a problem in the government´s efforts to recruit police officers.  Taliban militants often target police headquarters and training facilities and last week a police officer was found decapitated in Mingora, the main city in the Swat valley.
To increase the number of officers, the Pakistani government has started to recruit women.
This new cadre of women cops are starting as traffic officers. They will brave suicide attacks and social prejudice as they try to restore order on Pakistan´s unruly roads.
Catherine Komp reads for FSRN's reporter in Islamabad, Gabe Mathews.
Senate investigates Iraq contractor KBR for exposing servicemen to hazardous chemical
On Capitol Hill today, lawmakers heard from US troops who were exposed to a chemical that causes respiratory problems. The chemical, sodium dichromate was used by government contractor Kellogg Brown and Root at a water treatment plant in Qarmat Ali, Iraq.
The hearing was convened by the Democratic Policy Committee, Chair Senator Byron Dorgan explained the reasons the reasons for continuing this investigation six years after the events in Qarmat Ali.
"At our previous hearing the person at this site for the contractor for Kellogg Brown and Root who was responsible for safety said he went to the company and said we´ve got a problem this site is not safe. The reaction of this contractor, to put him on a plane and send him out of the country. That was the reaction of Kellogg Brown and Root."
Soldiers who worked at that plant say they came back home with respiratory infections and breathing problems, allegedly from exposure to sodium dichromate, which is used to prevent pipes from corroding. One of the Qarmat Ali veterans was David Moore, a member of the Indiana National Guard who died of lung cancer last year.
Some of the soldiers who served at Qarmat Ali have filed a lawsuit against KBR, where they argue the contractor failed to acknowledge the threat sodium dichromate posed to people´s health and ignored respiratory symptoms shown by soldiers working at the plant.
Russell Powell is a former member of the West Virginia National Guard who worked at the plant. Powell testified at today´s hearing.
"While I was at Qarmat Ali, I began suffering from severe nose bleeds.  Within three days at arriving at the plant in April 2003, I developed rashes on my knuckles, hands and forearms. I never had any problems before working at Qarmat Ali and I was very healthy beforehand."
The hearing is raising questions about the Pentagon´s response to service members, like Powell, who had presented their complaints to army doctors and personnel.
KBR has been the subject of previous congressional hearings. And the company is currently facing a criminal investigation for its role in the death of a soldier who was electrocuted at an Iraq base, because of flawed wiring at his barrack´s showers.