August 5, 2009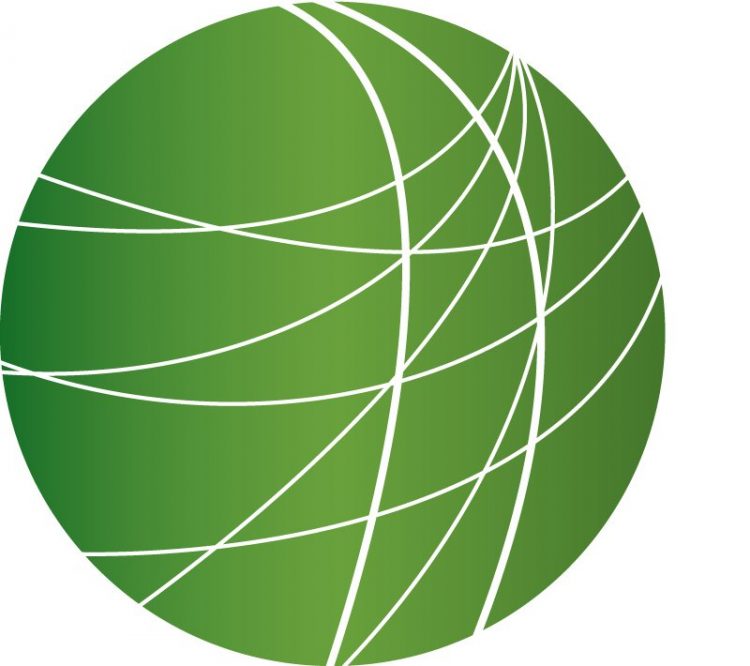 Senator Leahy blocks $50 million aid package to Mexico
Blackwater president, employees face accusations of murder
Mahmoud Ahmadinejad inaugurated for second presidential term in Iran
Honduran media say defacto government targets them
HEADLINES
Two US journalists return home after inprisonment in North Korea
Early this morning, US journalists Euna Lee and Laura Ling touched down at an airport in California, after being imprisoned for months in North Korea.  Ling told a small crowd at the airport of their elation at first seeing Former President Bill Clinton, who negotiated their release.
"We knew instantly in our hearts that the nightmare of our lives was finally coming to an end.  And now we stand here home and free."
Bill Clinton traveled to North Korea as a private citizen.  While calling for the women's release, the White House remained neutral on the former president's visit.
Federal Judge orders the release of 40k California prisoners
In an unprecedented move, a panel of federal judges has ordered the release of thousands of California state prisoners.  FSRN's Africa Jones reports.
The ruling stems from a class action lawsuit challenging health care in California's 33 state prisons.  A system designed to hold around 85,000 prisoners, now holds 160,000, and the 3-judge panel ordered the state to release at least 40,000 inmates.  Secretary of the Department of Corrections and Rehabilitation, Matthew Cate said the state is reviewing the ruling and could appeal to the Supreme Court.
"On the issue of overcrowding to have the federal courts issue an order to release inmates is a dangerous precedent, and we think it oversteps the bounds of the Prison Litigation reform act.  That being said the governor has pointed out for some time that we have a severe overcrowding problem, and our professionals will tell you every day that it's a challenge to get our job done in light of that problem."
Three years ago, a judge placed California's prison healthcare in federal receivership after finding the system was so dangerous, it violated the constitution's prohibition against cruel and unusual punishment.  Just last month victim's advocates and Republicans stopped a plan by Governor Arnold Schwarzenegger to release non-violent offenders in order to help solve the state's budget crisis.  The state now has 45 days to develop a plan for prisoner release within 2 years.  Africa Jones, FSRN, Berkeley.

US drone attack kills wife of Taliban leader in Pakistan
US drone attacks in Pakistan have killed one of the wives of Baitullah Mehsud, the man considered to be the most powerful Taliban leader in the country.  Three others also died in the bombing.  A relative told Reuters that Mehsud was not in the house when the drone attack occurred.
UN Security Council resolves to expand protections of children in armed conflicts
The UN Security Council says it will begin to report countries that perpetrate violence against children in times of armed conflict.  The UN has used its "list of shame" to call out those who recruit child soldiers, but according to Security Council chair, Claude Heller, the new resolution will expand protections of children.
"We have identified through the years and in the different conflicts that are on the agenda of the Security Council the patterns that we consider that they are very important – these patterns of killing, maiming children, rape and other sexual violence against children should be also included as criteria to be considered by the Secretary-General in the preparation of his reports."
A place on the UN's "list of shame" does not guarantee action on the part of the UN or compliance on the part of offending governments or organizations, but Radhika Coomaraswamy, Special Representative on Children and Armed Conflict, says the list can be an effective way to improve the situation for many children.

"We know that listing has consequences, when I go out into the field and meet with parties , the fact that they are listed and the fact that there's the possibility of targeted measures against them has brought them in line."
The Special Representative says 5 countries this year have negotiated with UN to end the practice of employing child soldiers, but there are still more than a dozen "persistent violators."  The new criteria will be drafted by the end of the year.
South America angry over potential expanded US military presence in Colombia
The US is negotiating a new deal with Colombia to allow use of seven additional military installations in the South American country.  The move is causing great concern in regional capitals.  Colombian President Álvaro Uribe arrived in Santiago today to explain his government's intentions to Chile.   FSRN's Jorge Garreton has more.
President Uribe is on a multi-state South American tour aimed at easing regional tension over its negotiations with the US.  If finalized, the US would have increased access to seven Colombian military sites for 10 years.
Last week Chilean President Michelle Bachelet joined Brazilian President Lula da Silva to express serious concerns over Colombia's negotiations.  Both leaders, who are strong US allies, said the bases are well beyond Colombia's current military needs.   Chile believes US military bases break the regional military balance.  But Uribe claims the bases will only be used for drug interdictions and anti-terrorism work.  Jorge Garreton, FSRN, Santiago.
South Korean auto workers met with violence from military commandos
South Korean police commandos in helicopters continued their assault today on a Ssangyong Motor Company plant located about 40 miles south of Seoul.  There, approximately 500 laid-off workers have been occupying the facility for 10 weeks.   In raw video obtained by the BBC, police, dressed in all black, are shown landing on the roof, showering workers with water cannons and tear gas, and beating them with their shields and batons.  Police said more than 50 people have been injured.  Police also scattered solidarity protesters outside.  Ssangyong has laid off more than 2500 of the plant's workers.
English green energy workers call for global day of action to protest Vestas plant closure
Following up on a story FSRN has been watching… The occupation of a wind turbine factory on England's Isle of White has entered its seventeenth day, with workers vowing that they would continue the stay indefinitely, despite a court order to repossess the site.  FSRN's Tom Allan has the story.
The Danish owners of the factory, Vestas, successfully obtained a court order yesterday allowing them to repossess the site.  But the company has indicated that they're in no rush to send in the bailiffs.  Only six workers – down from 20 last week – remain in the factory itself.  They say they're determined to stay until they're evicted, or the company changes its mind and decides not to close the factory, saving 600 jobs.
The workers hope their cause will be taken up beyond the shores of this small island.  They're calling for a global day of action on the 12th of August.
The protest has already spread to the second Vestas factory on the Isle of White.  There, four activists scaled the roof and lowered a banner in support of the occupation.  They say they have a tent, and enough food to hold out for two weeks. Tom Allan, FSRN, Southern England.
FEATURES
Senator Leahy blocks $50 million aid package to Mexico
A US lawmaker is getting in the way of  an aid package to Mexico that is worth more than $50 million. The money is meant to help the Mexican government fight drug traffickers and the State Department is seeking Congressional approval for its release. But Senator Patrick Leahy says the State Department´s assessment of the country´s human rights record isn't accurate. FSRN reporter Matt Pearson has more.
Blackwater president, employees face accusations of murder
For years, allegations of wrongdoing have swirled around Blackwater, the largest military contractor working for the US State Department in recent years. New allegations from former Blackwater employees may be the most shocking yet.  FSRN´s Tanya Snyder reports.

Mahmoud Ahmadinejad inaugurated for second presidential term in Iran
In Iran today, Mahmoud Ahmadinejad was inaugurated for his second term as President of the Islamic Republic.  Ahmadinejad made an oath of allegiance in front of Iran´s parliament in Tehran, promising to serve the people, to support justice and to uphold the Iranian constitution.
As the President made his oath, hundreds of riot police were deployed to stop a planned protest outside Iran´s parliament.  Opposition candidate Mir Hussein Moussavi is still challenging the June election results, accusing Ahmadinejad of rigging the polls. Hundreds have been imprisoned for protesting the elections results over the past month and today´s inauguration was boycotted by all of Iran´s reformist parliamentarians and influential political figures like former President Mohammed Khatami.
Ahmadinejad is facing opposition within conservative circles as well and political analysts say the president has a rough ride ahead. Some speculate he may not finish his second term.
FSRN contacted Iran expert Muhammad Sahimi to discuss Wednesday´s events and Iranian politics.  Sahimi has written about Iranian politics for 15 years and he currently works for Tehranbureau.com.  FSRN asked Sahimi for his impressions on Ahmadinejad´s boycotted inauguration.
Honduran media say defacto government targets them
Ousted Honduran President, Manuel Zelaya continues to negotiate for a return to power. On Tuesday, he met with Mexican President Felipe Calderon. Calderon reiterated his commitment to the re-institution of the deposed president. And Zelaya confirmed his willingness to consider an agreement proposed by Costa Rican President Oscar Arias, as a possible way out of the Honduran conflict. Meanwhile in Honduras, President Micheletti´s defacto government is cracking down on some media. FSRN's Tim Russo has the story.
Paid family leave celebrates its fifth anniversary in California
Today marks the fifth anniversary of California's Paid Family Leave Law, the first law of its kind in the United States. Under US law, workers can take unpaid family medical leave, but the US is one of the few countries in the world that offers no paid family leave.
California's paid family leave offers partial pay for workers who take time off to care for a newborn or a sick family member.  The state's workers fund the program through payroll deductions to the state disability fund.
According to Legal Aid Society Attorney Elizabeth Kristen, about 750,000 Californians have taken advantage of paid family leave since the law went into effect in 2004.  One of those Californians is Lorraine Peña. She is a working mother who took paid family leave to care for her father when he suffered a major stroke.
"Paid family leave allowed me to afford to take the time off work so I could go to the hospital every day and make sure he was getting the medical treatment he needed…"
Peña said she appreciates not having to choose between caring for her family and earning a wage. Attorney Elizabeth Kristen says California's program has proven itself to be a success in a state with a population the size of Canada. But she says there is more outreach and education work to be done.
"Unfortunately those most in need of benefits are the least aware of their rights. A study A recent UCLA study found that among the poorest in California, 86% were not aware of paid family leave. So the folks who most need the wage replacement are least aware of this law."
Kristen says Latinos and African Americans are proportionately less likely to know about the family leave benefit. Since California's family leave program began, New Jersey and Washington State have implemented similar programs. According to the Paid Family Leave Collaborative, six more states, including New York and Oregon, are currently considering paid family leave.
Representative Lynn Woolsey from California recently introduced the family income bill to respond to Significant Transitions Act, or FIRST Act.  The FIRST Act would provide grants to states to develop or improve family leave programs. She says she sees the FIRST Act as a first step toward a national family leave program.
"It is an embarrassment that the United States, the wealthiest nation on the planet earth lags behind the rest of the world in providing paid leave. Shame on us. California´s good example needs to be followed by every other state and that´s why I introduced the FIRST act."
Woolsey says she hopes the FIRST Act can be passed in 2010, once the US Congress has passed healthcare reform.