March 2, 2009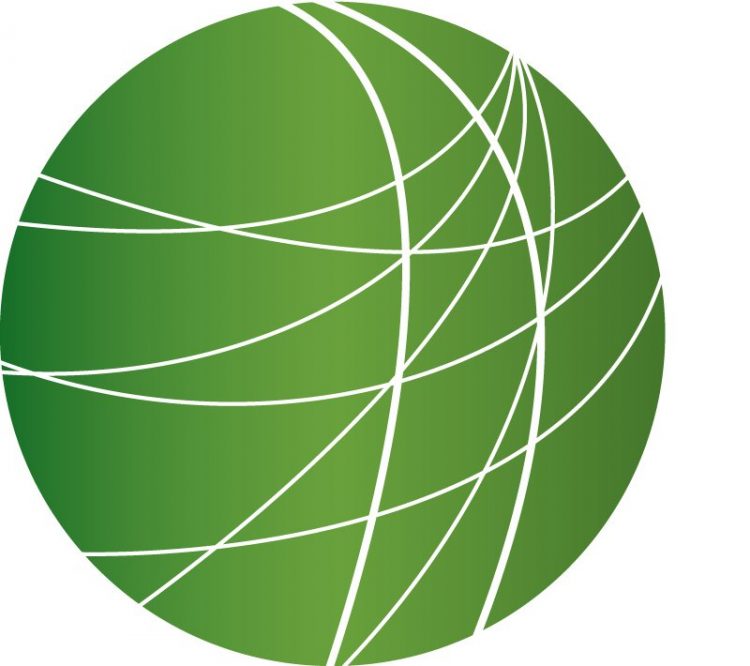 International community pledges $3-billion for Gaza rebuilding
Gaza residents anxiously await reconstruction to start
Environmentalist youth take to Capital Hill
Activists urge end to U.S. foreign military bases
Obama picks Sebelius to head Department of Health and Human Services
Arpaio Demonstration
HEADLINES
Mass Funeral in Bangladesh
Tens of thousands of people attended a mass funeral service in Bangladesh today for fifty victims of last week's two-day mutiny by some 9,000 border guard troops. A high level member of the guards – known as the Bangladesh Rifles – who is believed to have led the revolt was arrested today – officials say they are seeking and hope to charge some 1000 others in the uprising that was triggered by poor working conditions and pay.
Pakistan – Another Drone Attack and School Bombed
As girls in Pakistan's Swat valley prepare to go back to school, a suicide bomber attacked a school in the southern province of Baluchistan. Masror Hausen reports.
Four people were killed today in a suicide attack on a girl's school. This is the first ever attack on girl's school in the Balochistan province which shares a border with both Afghanistan and Iran. Some view this as an expansion of the Taliban's activities into more provinces in Pakistan. This is the same province where an ethnic Baloch separatist group, the Balochistan Liberation United Front, has been holding a UN worker, John Solecki, hostage since early February. They announced today that they intend to kill Solecki in four days unless some 1000 prisoners are released from jail. The Chief Minister of Pakhtunkhwa province visited the war-ravaged Swat valley today where he declared that girls wearing the Islamic head-scarf would now be able to go to school. But teachers say parents are still afraid to send their girls out and there are not many school buildings left. The Taliban destroyed over a hundred schools in the past year to stop the Pakistan army from using them as bases. As a truce between the Swat Taliban and the Pakistani government seems to hold, the United States launched another drone attack in the tribal areas killing 12 people. Locals say the Taliban took away the dead bodies for burial. For Free Spech Radio News, I'm Masroor Hussain in Islamabad
CIA Admits Trashing Tapes
The CIA has admitted destroying nearly 100 video tapes documenting interrogations. The acknowledgment came in a letter submitted to a federal court today. The court is considering a lawsuit brought by the ACLU seeking records of the treatment of prisoners held abroad in US custody. According to the ACLU – the videos showed suspects being harshly treated during interrogations. The tapes were also withheld from the 9/11 Commission.
Maine Citizens Take Control
Voters in a small Maine town approved an ordinance that empowers people living in the community to control their natural resources and takes away the rights of an individual from a corporate entity. Meredith DeFrancesco explains.
The issues of democratic power and local citizen input concerning the parceling out of natural resources to corporate enterprise are central to the issue of water extraction in Maine. Nestle, the world's largest food and beverage company, now owns the bottled water label, Poland Springs in Maine, currently extracting from 8 wells in the state, with designs on many more sites. Town residents objecting to the sale of their water find themselves, in positions of limited recourse within current regulatory processes. The discovery that Nestle had been drilling test sites in the local wildlife preserve led to townspeople proposing "a rights based ordinance" requiring town leaders to put the decision to the voting community. The ordinance also denies corporations the rights of personhood.  Despite opposition from the selectman the ordinance passed this Saturday.

The neighboring town of Newfield, will vote on a rights based ordinance on March 7th. For FSRN, this is Meredith DeFrancesco at WERU Community Radio, in Blue Hill, Maine.
SCOTUS
The US Supreme Court met today to hear arguments regarding the rights – or lack thereof – to DNA testing of evidence. The case involves an Alaska man convicted of kidnapping and sexual assault. All but six states provide convicts access to DNA testing – Alaska is one of the few that do not. Also at the Court today – justices declined to consider whether American and Vietnamese victims of Agent Orange can sue companies that made the toxic chemical defoliant used in the Vietnam War.
President of Guinea-Bisseau Assassinated
The streets of Guinea-Bisseau are largely deserted today after President Joao Bernando Vieira was assassinated last night. The attack came just hours after the Army chief was also murdered. The nation's two privately held radio stations were silenced today, while state run radio said there was no coup in the works. Reports suggest that only military vehicles are travelling the capital's streets today. Guinea-Bisseau's coast has become a ort of call for Colombian drug cartels in recent years.
Military Mom Shows Up for Duty With Kids
At Ft. Benning today, a mother recalled for active Army duty with no one to care for her children is still waiting for options. Lisa Pagan was honorably discharged four years ago but was reactivated under the military's "individual ready reserve" program. Pagan appealed her recall numerous times, but her requests were denied. She showed up for duty this morning at Ft. Benning and met with her commander with her kids in tow. 25,000 individual ready reserve troops have recalled since September 2001, more than 7,500 of them have been granted deferments or exemptions.
FEATURES
International community pledges $3-billion for Gaza rebuilding
International leaders gathered IN Egypt's resort town of Sharm El Sheikh, in a conference aimed at raising money to rebuild the Gaza Strip after it was devastated as a result of Israel's recent 23-day long attack. Nearly three billion dollars were pledged in the day-long conference – almost one-third of that money from the United States. But not all the money pledged today will be going to rebuild Gaza: as FSRN's Aya Batrawy reports, there are strict political conditions on how the money will be spent.
Gaza residents anxiously await reconstruction to start
Meanwhile, thousands of Gazans are waiting for the reconstruction process to begin. More than 30,000 Palestinian homes were devastated during Israel's attack and people in Gaza are eager to have their homes rebuilt. FSRN's Rami Almeghari has more.
Environmentalist youth take to Capital Hill
Some 12,000 mostly college student activists arrived in Washington last week to take part in the PowerShift conference, which seeks to unify various efforts pushing for an energy policy that more directly addresses the issues of global warming. The conference culminated today in a historic number of lobby visits, yet many felt that diplomatic action alone will not lead to substantial change. As FSRN's Sam Greenspan reports, many activists have taken to measures of civil disobedience at the Capital.
Activists urge end to U.S. foreign military bases
Though not as high-profile as the environmentalists that took over Washington today, activists from around the world also came together to protest military bases in foreign countries. They held a conference over the weekend and Monday, they took their message to Capitol Hill. Tanya Snyder reports.
Obama picks Sebelius to head Department of Health and Human Services
President Obama nominated Kansas Governor Kathleen Sebelius to head the Department of Health and Human Services. The nomination comes just in time for a White House convened conference on health care reform. FSRN's Leigh Ann Caldwell reports.
Arpaio Demonstration
Activists from around the country descended on Phoenix Arizona Saturday to demonstrate against Maricopa County Sheriff Joe Arpaio. They say his deputies are responsible for creating a human rights crisis in Arizona by dehumanizing immigrants and racially profiling Maricopa county residents. Evan Wyloge reports from Phoenix.