August 7, 2009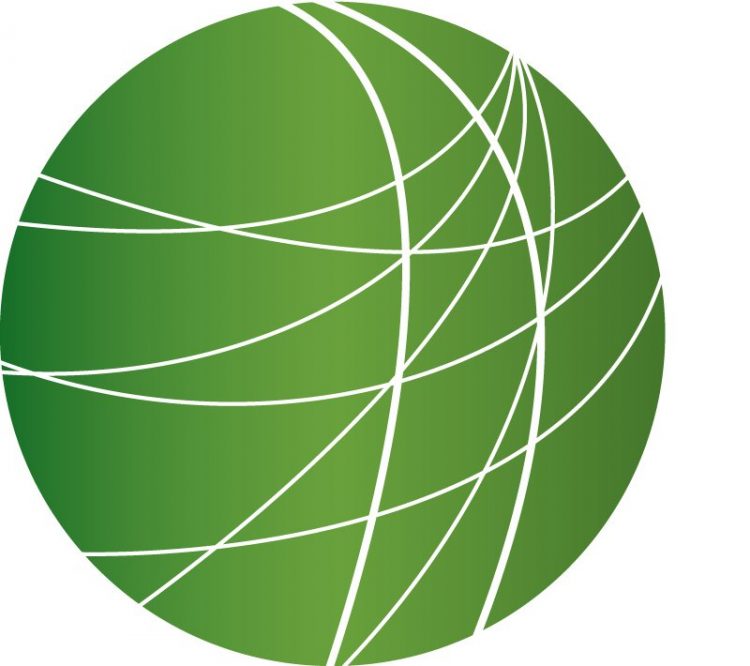 Department of Labor releases new unemployment figures
Commission for Civil Rights mired in partisan politics
Senate doubles budget for Cash for Clunkers bill
Philadelphia community groups protest closure of swimming pools
Court favors landowners on Texas border
HEADLINES
Senator Mel Martinez will resign
Florida Republican Senator Mel Martinez announced today that he is resigning, and hopes not to return to Congress after its August recess, as long as a replacement is chosen by then.  Martinez had already announced he was running for election next year, but had insisted he would finish out his term.  Now, the only Latino Republican Senator says he wants to spend more time with his family.
"The next phase of my life is going to be in the private sector. However, as a private sector citizen I do hope that I can have a voice to speak on issues that I consider important."
Florida Governor Charlie Crist will appoint a replacement to fill the remainder of Martinez' term.  Former Governor Bob Martinez, former Senator Connie Mack and former Secretary of State Jim Smith, all Republicans, are among the likely replacements. Governor Crist had already announced his own plans to run for Martinez' sent in 2010, but said today that he will not use his power to appoint himself to the interim position.
NATO chief wants more troops in Afghanistan/ Seven U.S., British troops killed
Four US soldiers have been killed by a roadside bomb in Afghanistan, and 3 British troops have been killed, as a step up in violence continues less than two weeks before national elections.  July was the deadliest month of the 8 year-long war, with 76 foreign troops killed.  This month 15 soldiers have already died, including 11 Americans.  Last week, Stanley McChrystal, the top NATO commander in Afghanistan, indicated that he plans to ask President Obama for more troops; and today, the Newly appointed NATO Secretary-General, who is currently visiting the war-torn country, told the BBC he also believes an increased foreign military presence is necessary to stem the violence and defeat the Taliban.
Bombings kill at least 36 in Iraq
A string of attacks in Baghdad, and a bombing in Mosul have left 36 dead and more than 100 injured.  The attacks seemed to primarily target Shiites heading to or from Friday services; 3 roadside bombs hit vans carrying religious pilgrims, and the largest, a bomb in Mosul, was outside a Shiite mosque.  Last Friday, several bomb attacks targeting Shiite Mosques killed at least 29 people.
Vestas wind turbine factory occupation ends
The occupation of the Vestas wind turbine factory in the United Kingdom has come to an end after eighteen days.  The workers have pledged to continue their campaign, but it appears that despite their efforts, the factory will now be closed, with the loss of six hundred green sector jobs.  Tom Allan reports.
The occupation of the Vestas wind turbine factory in the United Kingdom has come to an end after eighteen days.  The workers have pledged to continue their campaign, but it appears that despite their efforts, the factory will now be closed, with the loss of six hundred green sector jobs.  Tom Allan reports.
In the end, the eviction was a peaceful affair. Bailiffs reportedly shook hands with the 6 remaining protesters and expressed sympathy with their stand. Jonathan Neil of the Campaign Against Climate Change paid tribute to the men.
"These are ordinary working people who have become extraordinary people really, who are determined to fight for their jobs, and also to fight for the planet. And they keep saying so."
Although the workers have not prevented the factory from closing, the occupation has been embarrassing for the UK Government, which just weeks ago announced a massive new program of renewable energy investment, including thousands of new wind turbines. If nothing else, the protests have seen workers, unions and environmental activists co-operating in a way that may prove influential in the future. Their first march together will take place tomorrow on the Isle of White, before taking the campaign to the National stage next week.  Tom Allan, FSRN, Southern England.
Tamil Tiger leader arrested
Sri Lankan authorities say they have arrested the current head of the Tamil Tigers, as they government continues to dismantle the LTTE.  The Tigers long standing leaders were killed in fighting in May, as the government drove the rebel group out of its stronghold in the north of the country. Now they say they have captured Selvarasa Pathmanathan, who was hiding in South-East Asia, and brought him to Sri Lanka for questioning.
1-Year anniversary of Georgia-Russia war
One year ago today, the former Soviet republic of Georgia began a five-day war with Russia, with disastrous results for civilians on both sides caught in the crossfire. Tensions between the two countries remain high, but as Jacob Resneck reports, today, the atmosphere is calm.
Georgia commemorated last summer's war with a minute of silence at 3 p.m. local time. The scars of the war remain visible; more than 400 Georgian and 160 Russian troops were killed, AND 30,000 civilians were permanently displaced.  Both Russia and Georgia blame each other for starting last year's conflict, which was largely fought over the breakaway region of South Ossetia.  A European Union fact-finding report on the conflict was due to be released last month, but now has been postponed until September.  Fears of a new conflict between Moscow and Tbilisi still exist, though European Union monitors on the ground released a statement yesterday saying the "overall situation remains broadly calm."  Last month President Mikheil Saakashvili appealed to the United States to sell Georgia arms designed to deter Russia from a new conflict, but the US has so far refused, saying it prefers to focus on education and training for the Georgian military.  The country's political opposition has stepped up attacks on the president, blaming his handling of the war. Russian troops are now permanently stationed in the two self-declared republics of Abkhazia and South Ossetia – just a few yards from the Georgian military's front line. Jacob Resneck, FSRN.
Niger's President can stay in power after winning referendum
The President of Niger has won a referendum that will change the country's constitution and allow him to stay in power. President Mamadou Tandja was supposed to step down this coming December after serving his second term; critics say the move to stay in power is a way to enrich himself and his family. President Tandja dissolved the parliament and the constitutional court in order to push through the referendum. The European Union has threatened Niger with 'serious consequences if the President does extend his time in office, and has already suspended aid payments to the central African country.
FEATURES
Department of Labor releases new unemployment figures
Figures released today by the US Bureau of Labor Statistics show a slight decrease in the national unemployment rate. July´s numbers dropped a tenth of  a percentage point to 9.4 percent.  These figures refer to non-farm payroll positions and account for about 14.5 million people out of work.
While some lawmakers on Capitol Hill characterized the news as a sign that the economy is improving, the White House cautioned that Americans have a long road ahead.
"Today we´re pointed in the right direction, we´re losing jobs at half the rate we were when I took office…we´ve enabled families to reduce the payments on their mortgages making their homes more affordable and reducing the number of foreclosures, we helped revive the credit markets and opened loans for families and small businesses…while we rescued our economy from catastrophe, we´ve also begun to build a new foundation for growth…"
The Labor Department figures most frequently cited when discussing unemployment only show part of the picture.  To take a deeper look at the jobless situation in the US, FSRN spoke to Chris Tilly. He directs the Institute for Research on Labor and Employment at UCLA.
Commission for Civil Rights mired in partisan politics
President Eisenhower created the US Commission on Civil Rights in 1957, in part, to investigate complaints of citizens denied their right to vote.  When the commission convened on Friday, some members indicated that its activities have now become mired in partisan politics. FSRN´s Sam Greenspan reports.

Senate doubles budget for Cash for Clunkers bill
Old car owners have another shot to upgrade to a new, fuel efficient car. The Senate doubled down on the original Cash for Clunkers bill, approving $2 billion dollars for the program. But critics say this environmental initiative, might not be achieving its goals. FSRN´s Tanya Snyder reports.
Philadelphia community groups protest closure of swimming pools
With temperatures reaching the high 80s, Philadelphia's pools are a popular destination for the city's youth and adults alike.   However, Mayor Michael Nutter's budget decisions have delayed people's swimming plans in 27 neighborhoods across the city, where pools are closed for the year.  Residents from these neighborhoods, along with a broad coalition of community activists, are demanding that the city open all of the closed pools.  FSRN's Andalusia Knoll has more from Philadelphia.
Court favors landowners on Texas border
As the controversial border wall nears completion, a decision by a district court offered some relief to south Texas landowners, whose land could be divided by the fence. FSRN'S Ann Raber reports.

US missile attack kills Taliban chief in Pakistan
A US missile strike in Pakistan has killed Taliban chief Baitullah Mehsud. The news was confirmed by an aid to Mehsud, who talked to the Associated Press by telephone. He said the attack also killed one of Mehsud's wives.
The Pakistan Foreign Minister and intelligence officials have confirmed the death, however the US government said they await further evidence before confirming Mehsud was indeed killed in the attack.
The 37-year old was a powerful Taliban leader in Waziristan. On Wednesday, an unmanned US drone fired at a farm house and killed several people including one of Mehsud's wives. Earlier reports from people at the scene denied that Mehsud was in the house when it was hit.
In North West Frontier Province, many are happy, but there's no public celebrations in the streets. Many live in fear of the Taliban and are extremely cautious about expressing their views, including this youth who spoke to FSRN on the condition of anonymity.
"I do not know what to say about his death. I am worried and afraid if I would say anything bad about him than I am afraid of one party and if I say good about him than I am afraid of other group. I am not concerned with his death but only with my earning and business."
Taliban violence and clashes with the government have displaced some three million people in Pakistan. Ishtiaq Khan lectures at a university in Islamabad and works for a local NGO. But he's originally from South Waziristan, the home town of Baitullah Mehsud. Kahn left his home town two years ago due to growing militancy in the area.
"The killing of Baitullah Mehsud to the Taliban in Pakistan but it is yet to be seen what is the reaction of the Taliban because it can prove to be very counterproductive…"
There's also concern, says Khan, that a new Taliban leader could be worse.
"…maybe a new leader emerges with a new strategy and a new modus operandi who can avenge the death of Baitullah Mehsud, only time will tell that because Baitullah proved to be a better leader than the previous leaders."
Many Taliban militants revered Mehsud because he considered himself a common man, rather than a commander. He was also known to distribute money to poor local villagers. Mehsud led a number of militant networks that Pakistani and US government officials believe were behind suicide bombings that killed hundreds of civilians and security personnel. Mehsud was also on the US most wanted list, with the State Department offering a $5 million reward for information leading to his location, arrest or conviction.