September 21, 2009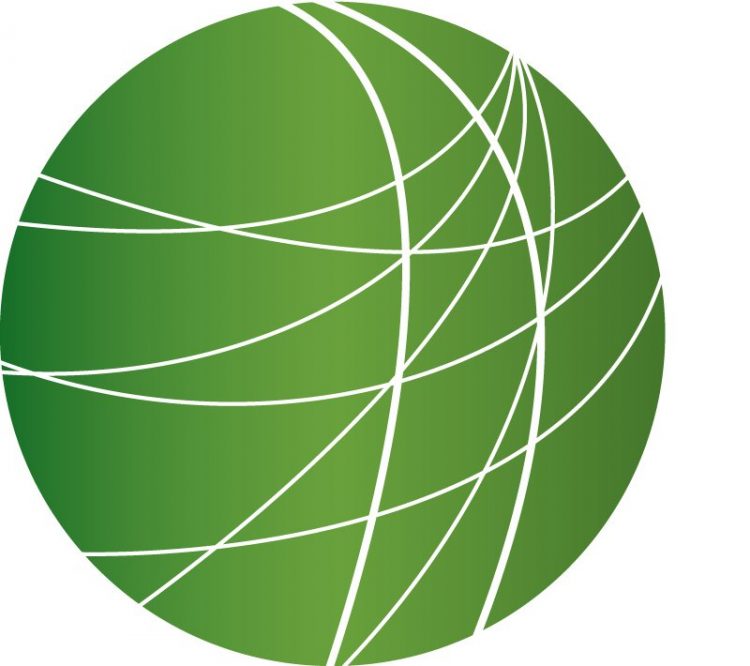 NATO Commander in Afghanistan says war effort in peril
Economic crisis affects treatment of HIV/AIDS patients in South Africa
Pittsburgh residents say economic recovery not as rosy as media sees it
HEADLINES
Ousted President returns to Honduras
Former President Manuel Zelaya told his supporters he has returned to Honduras. FSRN's reporter in Honduras, Tim Russo, told FSRN that Zelaya aids said he has returned to the capital Tegucigalpa despite threats of arrest and assassination.  Tim Russo spoke to us in front of the UN building where thousands rallied in the streets.
Zelaya's rival, Roberto Micheletti said the reports are false. Micheletti forcefully removed Zelaya from office with a military coup three months ago.
Islam Leader Calls for More Suicide Attacks
A prominent Somali Islamist leader called for more suicide attacks against the Somali transitional government and the African Union peace keepers, also known as AMISOM.  Sheik Hassan Dahir Aweys addressed Somali youth at a mosque outside Mogadishu during festival prayers, where he urged Somali youths to carry out more suicide attacks.
"I call on every Somali to kill AMISOM by using suicide explosions, AK47 guns and even knives target them where ever you see, they must leave our home land."
The call for suicide attacks comes one week after a US-led raid killed a key Al Qaeda leader. The Sheik warned the US about interfering in Somalia. The US-backed Somali government has condemned the call for more suicide attacks. This report was prepared by our reporter in Mogadishu, Shafi'i Mohyaddin Abokar
FCC Chair calls for equal access to the Internet
The head of the Federal Communications Commission announced plans to ensure equal access to the internet, also known as net neutrality. FCC Chair, Julius Genachowski, said the new rules will prohibit internet providers from limiting or slowing access to certain websites. He aims to impose the rules on all forms of internet devices, including mobile phones. President Obama applauded the announcement while speaking about innovation and technology in Troy, New York.
"Laying the ground rules to spur innovation, that's the rule of government. To provide investment that spurs innovation and also to set up commonsense ground rules to ensure there's a level playing field for all comers to seek to contribute their innovations."
The Democratically controlled FCC will have to approve the rules. Internet providers have opposed net neutrality. They have said regulations could inhibit new web products.

Workers at a Kraft factory in Argentina walk-out
Workers in Argentina are blocking a major highway in response to massive firings at a US corporation – Kraft Food. FSRN's Marie Trigona reports from Buenos Aires.
In addition to blocking major transportation thoroughfares, workers are camping outside the plant's gates to demand that the 160 workers be rehired and end to persecution of union activists. The Kraft Corporation fired the workers earlier this month, targeting mostly unionists in one of Argentina's largest food processing plants. Kraft's plant in Argentina is their largest factory outside of the US. Kraft's mass-layoff came after a months-old battle between workers and the company that began after workers led a series of strikes to demand proper health measures at the food factory during the swine flu outbreak in July.
Ramon Bogado is one of the union delegates fired from Kraft Foods.
"This company has wanted to break down the union organization we have at the plant. Most of the people fired were union delegates elected by the workers at the plant."
Kraft is the world's second largest food producer in the world. They made 1.4 billion dollars in profits in 2008. Activists in the US have started a campaign to boycott Kraft.
Marie Trigona FSRN Buenos Aires.
Sri Lanka looking to rehabilitate former rebels
The war-torn country, Sri Lanka, is working to rebuild. The government is seeking foreign money to rehabilitate thousands of former Tamil rebels who have surrendered to the army. FSRN's Ponniah Manikavasagam has the story.
A spokesperson for the Ministry of Justice told reporters that the government has already raised 23 million dollars for this purpose. He said Britain, Japan and the United States have contributed to an aid agency engaged in relief work. The government is planning to increase the training facilities for the former rebels to 20 in two months. According to officials 3000 ex-rebels are being trained in plumbing, masonry, carpentry and electrical work. It is estimated that 15,000 former Tamil Tiger rebels surrendered to the government after their outfit was destroyed by the government forces in May this year. Officials say they are now kept in special camps in the north. Meanwhile, the Untied Nations has sent an envoy to the country to ensure 300,000 displaced from the war are quickly settled.
Ponniah Manikavasagam for FSRN, in Sri Lanka.

International Day of Peace – Cuba celebrates with massive concert
Today is International Peace Day. It was created in 1981 at the United Nations. To celebrate, a concert was organized in Havana, Cuba called Peace Without Borders. An estimated one million people attended, which is said to be the largest gathering in the country since the 1959 revoution. The Latin singer Junaes, organized it.
Although Juanes said the concert was apolitical, exiled Cubans living in Miami were reported to be crushing his CD's.
FEATURES
NATO Commander in Afghanistan says war effort in peril
NATO Commander Stanley McChrystal appears ready to ask for more troops for Afghanistan.  In a confidential report leaked to the press, he warned that without more resources, the eight-year war effort "will likely result in failure."  But his request faces a mixed response in Washington and around the world. FSRN´s Tanya Snyder reports.
Economic crisis affects treatment of HIV/AIDS patients in South Africa
As climate talks take place in New York and world leaders prepare for the G20 meetings in Pittsburgh, aid organization Oxfam International is warning rich countries to refrain from diverting aid money to climate change projects.
According to a recent Oxfam report, at least 75 million fewer children in poor countries are likely to attend school and 8.6 million fewer people could have access to HIV/AIDS treatment if aid is diverted to help poor countries fight climate change.
One country where the global economic crisis is affecting efforts to treat AIDS patients is South Africa.  Here the UN estimates that 5.7 million people live with HIV/AIDS and 18 percent of those aged 15 to 49 have contracted the virus. FSRN´s Nathan Moore reads for our reporter Gabe Matthews who recently visited an AIDS clinic in Capetown.
Pittsburgh residents say economic recovery not as rosy as media sees it
Pittsburgh is preparing to host the G20 summit later this week.  Ministers and heads of state from the world´s largest economies will discuss solutions to the financial crisis, climate change and other global issues.
Since the summit location was announced, some media outlets have been featuring stories about Pittsburgh's great economic recovery. However, many of Pittsburgh's residents say their economic reality is not as rosy as it´s being depicted. FSRN's Andalusia Knoll has more from Pittsburgh.
Activists demand action as UN climate summit nears
As part of the global day of action focusing on climate change, the political satire group, the Yes Men, published and distributed fake copies of the New York Post today.
It´s front page story was titled "We´re Screwed: official city report predicts massive climate catastrophes and health disasters."
The fake issue of the Post was distributed free of charge to New Yorkers on the street and in subways. The paper and the online version of it contain satirical – but factual – articles on climate change.
According to the Yes Men, some 2,000 volunteers handed out nearly a million papers. FSRN's Jaisal Noor spoke with one of the men behind this ploy, the Yes Men´s Andy Bichlbaum.
"If we don´t do something quickly we´re screwed, we´re really screwed. And we´re screwed also if we think that sustainable development technologies are going to save us, that´s not going to do it either.  We don´t need technology we need political will. What we´re doing is publishing what is important in a language that everyone can understand. The science is not complicated you can sum it up in two words: we´re screwed."
The Yes Men´s action comes as New York prepares for an international climate change summit. Environmental activists are staging hundreds of public demonstrations and flash mobs around the world today, to tell global leaders to take action on climate change policies.
The tck tck tck campaign, which has a countdown to the Copenhagen climate summit on its website, is urging people around the world to call their local leaders and representatives and express their concern over global warming and December´s Copenhagen negotiations.
Activists also organized several events in New York today in order to kick off the New York climate week. FSRN´s Manuel Rueda spoke to reporter Jenny Johnson who was at the opening ceremony.