March 4, 2009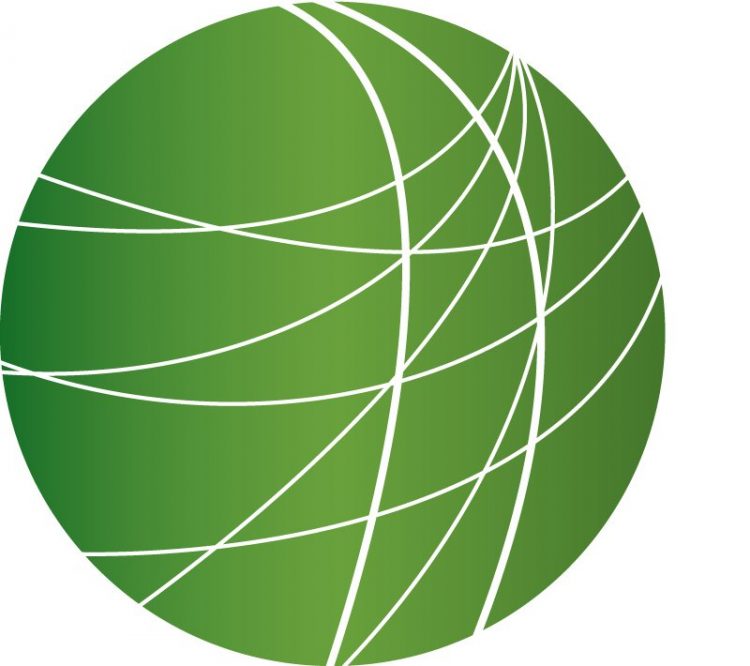 HEADLINES
US Supreme Court Rules Not to Limit Lawsuits Against Drug Companies
In a blow to the pharmaceutical industry, the US Supreme court ruled today that drug companies can be held liable by state courts for harm from use of their medicines, even if they already include warning language approved by federal regulators.  The case affirms a Vermont court's decisions, ordering the Wyeth company to pay a woman 7 million dollars, after she was given the anti-nausea drug Phenergan.  The woman lost her arm as a result; one of the possible risks of the drug was gangrene.  In the Supreme Court decision, Justice John Paul Stevens wrote that Wyeth could have strengthened its warning.  The court rejected arguments that lawsuits against drug companies should be limited, and that Federal regulations supersede state laws.
Afghan Vote set for August, 3 Canadian Soldiers Killed
A Parliamentary commission has rejected Afghan President Hamid Karzai's request to have elections moved up to April.  They ruled elections will still take place on August 20th as planned.  Karzai's term as President ends on May 21st, and it's unclear who will take over for him in the 3 months following. Meanwhile, a bomb outside the US military base in Kabul has wounded several people.  And 3 Canadian soldiers were killed by an explosion in southern Afghanistan, bringing the total number of international troops killed in the country this year to 52.
Prison Riot Breaks Out in Militarized Juarez
A riot at the state prison near Ciudad Juarez, Mexico is tarnishing a week of positive media coverage for the military takeover of policing duties in the border city. Shannon Young has more.
The fact that Cuidad Juarez had gone 2 days without one drug related murder has been a top story here in Mexico. Credit for the drop in the city's raging homicide rates has been given to the "surge" in soldiers sent to the city; part of a major military operation to
stamp out cartel violence. Thirty-two hundred soldiers arrived in Juarez over the weekend to take over policing duties. Another 1,800 soldiers are due to arrive within a week.  Federal police and soldiers had also been tapped to take over guard duties at the state's maximum-security prison. A major confrontation broke out there this morning in what police described as a fight for control between rival gangs. Around 200 riot police were sent in by ground while soldiers repelled down from low-flying helicopters to take back the prison.  The spokesman for the Chihuahua state Police Intelligence Corps gave a preliminary death toll of 19 prisoners, although that number could increase later in the day. The state prison is currently surrounded by federal and state police, as well as members of the military. Visits have been suspended until further notice.  For FSRN, I'm Shannon Young in Oaxaca, Mexico.
Antonio Villaraigosa Re-elected as Los Angeles Mayor
Los Angeles Mayor, Antonio Villaraigosa has been re-elected for a second term.  The city's first Latino mayor since the 1870's received 56 percent of the vote, more than the 50 percent needed to avoid a runoff later this year. Villaraigosa is rumored to be a candidate for governor of California in the 2010 election.
New President in Guinea-Bissau/African Union Rules Assassination Was Not a Coup
The speaker of Guineas parliament has been sworn in as the new President, filling the role left open after the assassination of President João Bernardo Vieira earlier this week. Guinea's constitution mandates a new Presidential election must be called for within 60 days.  The African Union has ruled that the assassination foes not qualify as a coup d'etat.  If the killing of the country's President on Monday by a group of soldiers, was ruled a coup, Guinea would have been automatically suspended from the African Union.
Ecuadorian Villagers Sue the Toronto Stock Exchange
Three Ecuadorian Villagers have filed a lawsuit against the Toronto Stock Exchange for listing a company which hired violent private security forced as part of efforts to start a mining operation.  Jennifer Moore Reports.
The lawsuit names the Toronto Stock Exchange, Copper Mesa Mining Corporation, and two company directors.  It alleges that funds raised in Canada have been used to harm Ecuadorian villagers in the valley of Intag in northwestern Ecuador, who have been opposing the construction of an open pit copper mine for more than twelve years.  Residents have been threatened and some were injured when heavily armed private security agents were hired to reach the company's mineral concessions.  The Toronto Stock Exchange had prior warning that violence could arise before the company was listed. It boasts of being the world's biggest source of financing for junior mining companies like Copper Mesa.  The Plaintiffs hope that suit will lead to stronger laws in Canada by which communities around the world can hold companies and their funders accountable.  Lawyer Murray Klippenstein says companies can use legal maneuvers to evade lawsuits and argues that the stock exchange itself should also be held responsible.  The stock exchange says the case has no merit.  The Copper Mesa Mining corporation has reported that it is considering its options, including selling the company.  For Free Speech Radio News, this is Jennifer Moore in Quito, Ecuador.
Obama Names New Heads of FEMA and FCC
President Obama has nominated Craig Fugate to head the Federal Emergency Management Agency, or FEMA.  Fugate has been the director of emergency management for the state of Florida since 2001, and has been in charge through several serious hurricanes.  In making the announcement, Obama said that he's confident Fugate would "ensure that the failures of the past are never repeated.", in reference to the Federal response after Hurricane Katrina.  Obama also nominated Julius Genachowski as the new head of the Federal Communications Commission.  A friend of Obama's from law school, Genachowski was technology advisor to Obama during the Presidential campaign.  He's also worked as a tech industry executive, and worked in the FCC during the Clinton administration.  He's also a supporter of net neutrality, and affordable broadband access.
U.S. Cuts 697,000 Jobs in February/ Puerto Rico to Cut 30,000 Public Jobs
About seven hundred thousand jobs were lost in the United States in the month of February, according to a report released today by ADP employer services.  It's an increase of more than 83 thousand jobs lost in January.  In Puerto Rico, governor Luis Fortuno has announced he plans to cut 30,000 public sector jobs, and will raise taxes to try and deal with the economic downturn.  The governor says the layoffs will occur in July, and although it will make up 14 percent of the public work force, he will not include Police officers and teachers.
FEATURES

International Criminal Court issues arrest warrant for Sudan's Omar al-Bashir
The International Criminal Court has issued an arrest warrant for Sudanese President Omar al-Bashir, who is wanted for war crimes and crimes against humanity. Bashir has been in power for 20 years, and in 2003, the Sudan Liberation Army and the Justice and Equality Movement, along with other African ethnic groups, took arms against their Arab government claiming discrimination. The United Nations says that Bashir used the Arab militia known as the Janjaweed to quell that rebellion for about six years – through atrocities like mass killing and rape.
Clinton visits West Bank, criticizes Israel
Secretary of State Hilary Clinton is in the West Bank today, where she met with Palestinian President Mahmoud Abbas and Prime Minister Salam Fayyad. Clinton reiterated the U.S. pledge to a two-state solution to the Mid-east conflict, and as FSRN's Ghassan Bannoura reports, she condemned Israel's destruction of Palestinian homes as a violation to the U.S.-backed road map for peace.
Bush-era Truth Commission may be distant reality
A Senate panel took its first step in what could be an investigation into the Bush Administration's interrogation tactics. Senator Patrick Leahy of Vermont proposed a Truth Commission, but as FSRN's Leigh Ann Caldwell reports, such a commission, at this point, is far from  reality.
Cuts to interest rate mean cuts to Legal Aid
When the Federal Reserve cut the interest rate to zero, it was hoped the move would stimulate the economy. What it has done is collapse a little known provision which is the major funding source for Legal Aid – and the result will affect many of the nation's poorest and most vulnerable people at a time when they are seeking help the most. Rebecca Myles has more.

Running on Empty: honeymoon over for ethanol
It was only a couple of years ago when some environmentalists were swooning over ethanol, touting it as a cleaner-burning alternative to gasoline. As Yanmei Xie reports in our ongoing energy series, the honeymoon didn't last long.
Commentary from Mumia Abu-Jamal: "More Lessons From Luzerne County"