October 2, 2009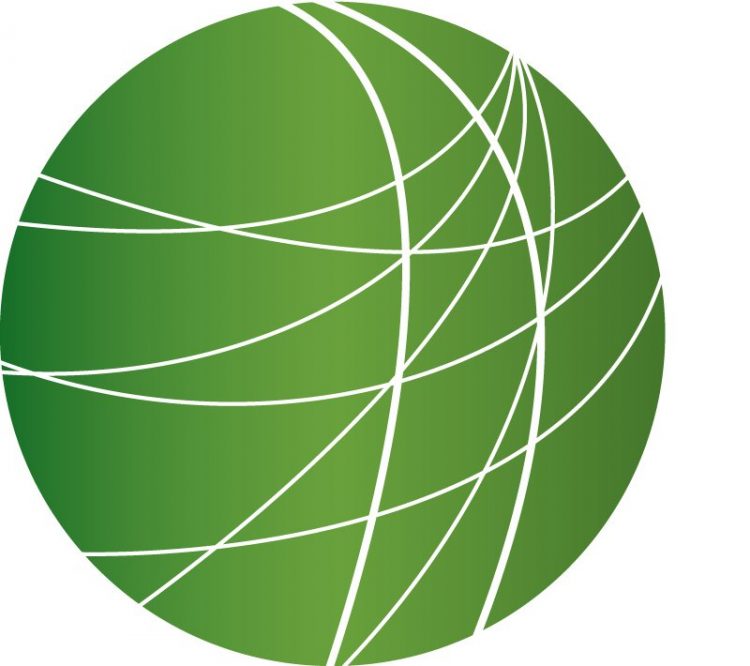 New unemployment figures put official jobless rate at 9.8 percent; broader jobless rate at 17 percent
AIDS activists call on Obama to keep campaign promises for Africa
After Geneva talks, Iran negotiates new nuclear inspections
As rescue efforts continue in Indonesia, Philippines braces for another typhoon
HEADLINES
2016 Olympics to be held in Rio – first ever in South America
The International Olympic Committee today announced the host city for the 2016 summer Olympics.  Brazil becomes the first South American country to host the Olympic games. Following the announcement, an exuberant Brazilian president Lula de Silva spoke through a translator, saying the government will have to invest in the country's infrastructure to make the Soccer World Cup in 2014 and the summer Olympics a success.
"It means we're definitely are going to have to sleep less, think more and work much harder.  Our slogan now will be "Work and work and work" so that we can do more and better than any other moment in the history of our country"
Chicago made a high-profile bid to get the games, with both Barack and Michelle Obama traveling to Copenhagen to make a pitch.  But Chicago was the first city eliminated from the running in IOC member voting.  Chicago was an early favorite, but not everyone in the city wanted the games.  Many cite the huge financial burden levied on host cities, and the disproportionate effect this has on low-income residents.
Somali residents flee fighting in coastal city
In Somalia, hundreds of families who fled from the port city of Kismayo Thursday are still unable to return to their homes.  They fear another outbreak in fighting between rival Islamist factions Al-Shabab and Hezbal Islam.  At midday on Thursday Al-Shabab took control of the city in fighting that killed more than 25 people and wounded nearly 60 others, according to hospital sources. The UN Refugee agency's Andrej Mahecic.

"The rate of displacement of civilians within Somalia had diminished over the past two months, as compared to the months of May and June 2009, but it is still high, with 17,000 people displaced within Somalia during September alone, including 11,000 from the capital."
In other news from the region, residents in the Somali regional state of Puntland have been banned from listening to Voice of America Radio, according to the Ministry of Security.  In a statement, the Ministry said VOA news and programs created insecurity and a political crisis in Puntland and anyone caught listening would be punished.
Residents from different cities in Puntland told FSRN that people were switching off Voice of America Radio for of fear of being arrested.  FSRN reporter Shafi'i Mohyaddin Abokar assisted in reporting this story from Somalia.
After years of waiting, Lt Ehren Watada discharged from military
Lt. Ehren Watada, the first US Army officer to refuse to serve in the war in Iraq, will finally be allowed to resign from the US Army today at Fort Lewis in Washington. Mark Taylor-Canfield has more from Seattle.
Spokespersons at Fort Lewis have confirmed that First Lt. Ehren Watada will be allowed to resign from the US Army.  In 2003, Lt. Watada was the first US military officer to refuse to serve in Iraq, which he claims is an illegal war. In 2007 his court marshal was declared a mistrial by a civilian judge. Watada's enlistment was supposed to be up two years ago but he has not been allowed to leave the service.
According to Watada's attorney, Kenneth Kagan, he will receive a "less than honorable discharge."  Watada took a leading role in the anti-war movement, speaking out publicly against the war, and criticizing President George W. Bush at the Veterans For Peace national convention in Seattle in 2006. Watada has been under a military imposed gag order since his original court marshal proceedings. Mark Taylor-Canfield, FSRN, Seattle.

CA climate summit urges action by local jurisdictions
California Governor Arnold Schwarzenegger wraps up his second annual Governors' Global Climate Summit in Los Angeles today.  The three-day conference comes ahead of the December 6 UN climate change summit in Copenhagen.  For FSRN, Dan Fritz reports.
In a keynote speech at the Governors' Summit, EPA administer Lisa Jackson announced a new way she plans to use the Clean Air Act on the federal level.
"For the first time ever, the nation's largest sources of greenhouse gases will be required to report their emissions. That new rule will allow us and you to track approximately 85% of total US emissions, while only requiring a small percentage of facilities, 10,000 facilities out of tens of millions of American business, to record."
But organizers of the Governors' Summit are stressing the importance local and regional government leaders – in cities, states and provinces across the world – taking a stronger lead.  Experts at the summit estimate that 50 to 80 percent of actions needed to reach the UN climate goals will be implemented at the state and local levels. Some credit California's greenhouse gas reduction initiatives for keeping pressure on the federal government.  Dan Fritz, FSRN, Los Angeles.
Aung San Suu Kyi appeal denied by Myanmar
A Myanmar court has dismissed an appeal by pro-democracy leader Aung San Suu Kyi. Her lawyers argued her recent sentence for violating the terms of her house arrest was not valid because the law was founded on an invalid constitution. Despite the rejection, the lawyers say they will bring the case to the higher court.
FEATURES
New unemployment figures put official jobless rate at 9.8 percent; broader jobless rate at 17 percent
New monthly figures released Friday by the US Labor Department show a slight rise in unemployment to 9.8 percent. Some analysts predict it will keep growing and top 10 percent.  But these official statistics don´t tell the whole jobless story. (source: Bureau of Labor and Statistics)
For more on September´s unemployment numbers FSRN contacted our regular guest, Lauren Applebaum, the Research Director at UCLA's Institute for Research on Labor and Employment.
AIDS activists call on Obama to keep campaign promises for Africa
Some advocates are disappointed by signals that the global fight against HIV and AIDS might not get the funding it needs. As the new fiscal year begins, they are wondering if President Obama is backing down on campaign promises to aggressively fight AIDS in Africa. FSRN's Tanya Snyder reports from Washington.
After Geneva talks, Iran negotiates new nuclear inspections
The chief of the International Atomic Energy Agency is heading to Iran this weekend to secure an agreement made at Thursday´s nuclear negotiations in Geneva.
Western diplomats say Mohamed El Baradei will fly to Tehran on Saturday to set dates and conditions for UN inspections of Tehran´s newly revealed nuclear site near the holy city of Qom.  For more information on these Geneva talks, FSRN contacted independent journalist and historian Gareth Porter.  He regularly writes on Iran issues for Interpress News Service.
As rescue efforts continue in Indonesia, Philippines braces for another typhoon
The death toll continues to rise in Pacific nations hit this week by earthquakes, tsunamis and tropical storms. In Western Sumatra, Indonesia, rescue efforts are still underway two days after a 7.8 magnitude earthquake devastated much of the port city of Padang, where some 900,000 people live. Many people remain unaccounted for as the military and rescue teams continue to search for survivors in the rubble. John Holmes is an Emergency Relief Coordinator for the UN.
"The cities of Padang and Pariaman are the worst affected areas. Padang is a major city with almost 1 million people. As you have seen from press reports it is still feared that thousands of people are trapped under damaged houses and many building collapsed not only houses but also major buildings such as hotels, hospitals, schools and so on.  Telecommunications are very difficult, electricity and water supplies are mostly not functioning. Roads are cut off also between damage and landslides and there are very heavy concerns about the welfare of the population and the relief operation has been very much hampered by heavy rainfall at the same time."
Yesterday, a second 6.8 magnitude earthquake hit Jambi province, about 150 miles from Padang. It damaged some buildings, but no immediate deaths were reported.
Meanwhile in the Philippines, President Gloria Macapagal Arroyo has declared a nationwide "state of calamity" as the island nation braces for more major storms. Tens of thousands are fleeing Typhoon Parma, less than a week after Typhoon Ketsana washed out parts of Manila, flooded the homes of some 2 million people and killed nearly 300. Earlier today, FSRN talked to humanitarian worker Luc Picard, country representative for Catholic Relief Services in the Philippines. He spoke to us from Manila by cell phone.
"A lot of people have been going to the stores. And a lot of the stores are now experiencing shortages of canned goods, candles, batteries, flashlights and people are really scared and apprehensive, particularly after what happened last week. So everybody is basically trying to stock up for a couple of days to be able to pass through this storm although we still don´t know to what extent it will hit the Philippines."
Picard said that no evacuations were taking place in three provinces he visited near Manila, but that Parma was expected to hit much further to the North.
"Most of the people we´re helping now remain in shelters and they will be protected. They have food they have protection from the rain and those shelters are in high level places so they should not be subject to floods anymore."
Typhoon Parma is Category 4 storm with 135 mile-per-hour winds and is expected to hit the main island of Luzon Saturday.  Some are concerned Parma could reach super typhoon status with winds at 150 miles per hour.
Scientists say rise in Arctic thunderstorms signals global warming
Last week FSRN brought you a series of reports on the major climate change talks at the United Nations in New York and the demands of activists who want strong commitments to be reached ahead of December's meetings in Copenhagen. Today, we're going to go beyond the policy discussions and take you to the Arctic, where scientists are finding direct evidence of a rapidly changing planet. Above the Arctic Circle at the Toolik Field station is the National Science Foundation's largest Arctic research facility. And here, scientists are becoming concerned about a possible connection between an increase in Arctic thunderstorms, the melting of permafrost and a subsequent release of more greenhouse gasses. FSRN's Charles Michael Ray spent two weeks at Toolik and files this report.
Charles Ray made the journey to the Arctic Circle on the Logan Science Journalism Fellowship through the National Science Foundation and the Marine Biological Laboratory at Woods Hole.