October 1, 2009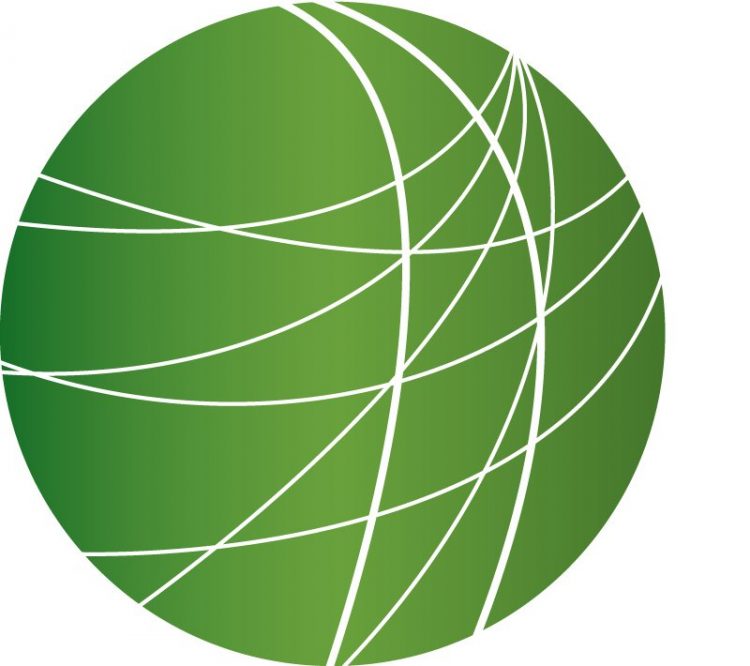 Chinese government promotes red tourism on 60th anniversary of communist rule
US Senate considers extending PATRIOT Act provisions
Senate could eliminate anti-trust exemptions for health insurance companies
Two dozen Greenpeace activists under arrest after action at Suncor mine in Canada's tar sands
HEADLINES
Pacific Rim natural disaster update
No relief is in sight for the people of the Pacific Rim after days of natural disasters have killed thousands and left several islands in ruins.  After a 7.6 magnitude earthquake hit yesterday, today another tremor – 6.8 in magnitude – shook the Indonesian island of Sumatra.  Pictures and video from the ground show people running in a panic and several streets impassable because of fallen rubble.  At least 500 people are already confirmed dead and that number is expected to rise.
Thousands of miles to the east, on American Samoa and the surrounding islands, the death toll has reached 150 after four tsunamis hit the region on Tuesday.   Hundreds of people are still missing and more deaths are expected as rescue crews continue to sweep the wreckage.
And as the people of the Philippines struggle to pull their lives back together after a deadly Typhoon hit early this week, a new storm is bearing down on the islands.  Typhoon Parma could become a category five storm with winds over 120 mph.  It is expected to make landfall Saturday.  Nearly 400 people have died in the Philippines, Vietnam, Cambodia and Laos since the first storm.

Korean family reunions wrap up
South and North Korea today wrapped up the latest round of reunions for separated families.  These were the first such cross-border family reunions in two years, and many say they indicate a thawing in relations between the countries.  But some past participants aren't sure if relations are really getting any better.  FSRN Reporter Jason Strother has more from Seoul.
South Korean families returned home from North Korea's Mount Geumgang resort on Thursday, after meeting with their relatives over the past six days.  Many hadn't seen each other since the Korean War erupted in 1950.
Improved relations between the countries have made the reunions possible, but there is still skepticism – especially from South Koreans who participated in the reunions previously.  Cho Moon Sun was reunited with his daughter in 2006.

"My daughter didn't seem like a human; I could recognize that she had been trained by the North Korean government on what to say.  She just looked at me up and down and at my nametag.  I was so happy, but she seemed uninterested.  I don't think the new reunions will go very well because of North Korea's control over these people."
According to reports in South Korean media, Pyongyang officials have asked Seoul for fertilizer and food aid in return for hosting the reunions.  Jason Strother, FSRN, Seoul.
Indigenous protests in Ecuador end in death
The dust is settling today in Ecuador, after clashes between indigenous protesters and police turned deadly.  An indigenous rights group says two protesters died.  FSRN's Jennifer Moore reports.
The Shuar indigenous people in the southern Ecuadorian Amazon staged Wednesday's protest.   Police responded, acting on orders to dislodge various road blockades that the Council of Indigenous Nationalities of the Ecuadorian Amazon, known as the CONFENIAE, had sustained since Monday.
CONFENIAE established the blockades to press the government into dialogue about issues facing their region – including a new water law, loss of autonomy in indigenous institutions, and oil and mining projects, which they oppose.   Carlos Perez is a campesino leader from the south-central region:

"We are indignant and we are meeting today to decide how we will reactivate our struggle.  Hopefully the blood of our brother will sustain us longer…  and we will not keep contaminating our water with the introduction of mining."
In a public address, President Rafael Correa lamented the death of one Shuar and invited the indigenous organizations to talks at the Presidential palace.  For Free Speech Radio News, I'm Jennifer Moore in Cuenca, Ecuador.

New compromise plans emerging from within Honduras
In Honduras, despite de facto president Robert Micheletti's promise to revoke the presidential decree stripping civil liberties, it continues to be actively applied by the national police.  Authorities have begun removing protesters from office buildings in the capital where they have been mounting resistance against the coup government.  Tim Russo brings us more.
In Tegucigalpa this week, dozens of women and children were arrested and charged with sedition after being removed from the National Agrarian Institute, which they occupied since June 28th.  Orlin Cerrato, spokesperson for the National Police says the police action happened through a direct application of a recent Presidential decree that limits civil liberties.

"We had not found the legal basis to arrest these people before.  Now, with the executive decree in place we have the opening and legality to arrest them."
As protests continue, two proposals have emerged from within Honduras calling for national dialogue to solve the three month old conflict.   In one, conservative millionaire Adolfo Facusse has proposed to return Manuel Zelaya to the Presidency with extremely limited powers.  Under the plan, de facto president Reberto Micheletti would be named congressman-for-life and a national hero.
The other plan comes from the religious sector.  It proposes a national dialogue between members of the church, Zelaya, Micheletti and their supporters.  Neither of the proposals has been fully accepted by Zelaya or Micheletti.  Tim Russo, FSRN, Tegucigalpa.
Senate votes to fund planes the military doesn't want
And finally the US Senate has voted to continue funding production of C-17 cargo planes, even though the Defense Department says it does not want any more of the aircraft.  The C-17, which is made by Boeing, is manufactured in more than 40 US states, leading a majority of Senators to vote to maintain the funding in the current defense spending bill.  Senator John McCain led the effort to remove the $2.5 billion in C-17 funding.
FEATURES
Chinese government promotes red tourism on 60th anniversary of communist rule
China celebrated the 60th anniversary of communist rule today, with a massive military parade in Beijing.  Eight thousand soldiers goose-stepped their way through Tiananmen square as President Hu Jintao saluted them.  The soldiers were followed by tanks, missiles and a wide array of military hardware.
President Hu told the invite only crowd that socialism had saved China. He asked for more unity to build a "strong, democratic and harmonious country."
In the autonomous city of Hong-Kong, hundreds of people took to the streets to protest the 60th anniversary of communist rule and to denounce human rights violations in China.  The demonstrators wore black and condemned the lack of freedom of expression in mainland China.  The Associated Press reports police prevented demonstrators from arriving at the Chinese government´s liaison office in Hong Kong, with a coffin that symbolized victims of persecution.
No major protests were reported on mainland China.  Meanwhile, the government there is trying to keep the revolutionary fires alive through several means, including the promotion of  red tourism.
President Hu Jintao´s administration has invested billions of Yuan into historic communist sites in an attempt to reaffirm its legitimacy. FSRN´s Daniel Bastard recently visited Yan'an, the most famous red tourism site in northwest China.
US Senate considers extending PATRIOT Act provisions
On Capitol Hill, lawmakers are currently reviewing parts of the PATRIOT Act as some of its provisions expire at the end of this year.  The legislation was enacted following the September 11th terrorist attacks and it gives government expanded powers to monitor telephone calls, emails and other records of US citizens. Today the Senate Judiciary Committee discussed extending some of these measures. FSRN´s Karen Miller has more.

Senate could eliminate anti-trust exemptions for health insurance companies
A key senate committee is continuing long days of crafting health care legislation. As the committee broke for lunch, two advocates for single-payer health care protested in the committee room while senators walked out the back door.  The protesters are part of an entourage of doctors who call themselves Mad as Hell Doctors, they traveled across the country to rally in favor of a single-payer system.
Lawmakers are also working to attach a measure to the healthcare reform bill that would repeal anti-trust laws. Health insurance companies are one of the only industries in the US not subject to federal laws that control price gouging and other deceitful practices. FSRN's Leigh Ann Caldwell reports.
Two dozen Greenpeace activists under arrest after action at Suncor mine in Canada's tar sands
Greenpeace says 23 of its climate activists have been arrested in northern Canada, after they blocked operations at a Suncor oil mine in Alberta´s tar sands region. On Wednesday, activists from Canada, Brazil and Germany entered the Suncor mine and stopped two conveyor belts that carry bitumen from the mine.
Greenpeace says that open-pit oil mining in Canada´s tar sands is creating an environmental catastrophe, as it pollutes local water sources and generates high amounts of carbon emissions.  The activists who participated in Wednesday´s direct action have been charged with trespassing.  FSRN spoke with Melina Laboucan-Massimo, a climate campaigner for the Greenpeace office in Edmonton.