October 27, 2009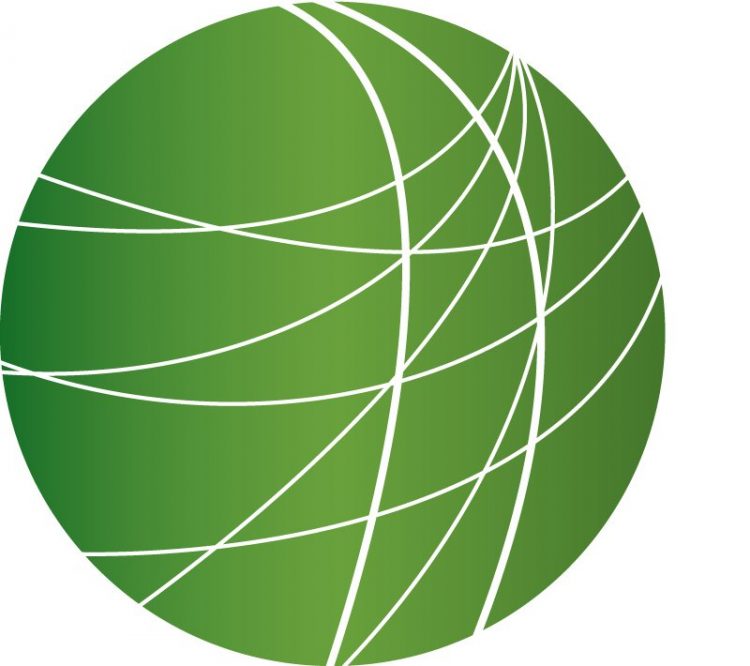 Obama announces overhaul of nation's energy grid
Republicans and Democrats spar over climate change bill
Advocates push for long term health care
Report says Israel is restricting Palestinian access to water resources
Violence in Mexico's Ciudad Juarez hits record high
HEADLINES
First US official quits in protest of Afghanistan military action
After years of serving in and around the military — in Iraq, at the Pentagon, at the State Department — Matthew Hoh is now the first US official to openly resign his post in protest of the US led military action in Afghanistan.  Hoh, who unabashedly admits that he has never been happier than when his team "whacked a bunch of" Iraqis, says he simply cannot continue to serve in a war he believes simply perpetuates the insurgency. In Afghanistan today, eight more soldiers and one Afghan civilian were killed in bomb attacks in the south. This just one day after 14 died in two separate helicopter accidents.

UK High Court hears GITMO detainee torture matter
Seven former Guantanamo Bay detainees asked Britain's High Court today to reject a government request for secret court sessions to hear claims that Britain was complicit in their torture overseas. From London, FSRN'S Naomi Fowler.
The ex-Guantanamo Bay detainees claim they were tortured with the full knowledge and in some cases the presence of British security service personnel. British officials deny the allegations. Lawyers acting for the men described the government's attempt to exclude the public from the hearings as 'chilling,' unconstitutional and unfair. Government lawyers also want some of the thousands of documents used as evidence in the hearings to be examined by special advocates to examine the secret material on behalf of the detainees. That's because they believe some of it jeopardizes national security or Britain's relations with international allies. Naomi Fowler, FSRN, London.
UN calls US military commissions at GITMO "incompatible with international standards of human rights"
The UN's Special Rapporteur on human rights and counterterrorism, Martin Scheinin, said yesterday that President Obama should be able to meet his commitment to close Guantanamo Bay by January 22 of next year. Scheinin said any trials should be held in US federal courts — calling the military commissions "incompatible with international standards of human rights and US constitutional law." He also explained why those detainees who should be released would be most appropriately placed in third countries:

"But then, on a humanitarian basis, other countries are expected to come to the assistance of the US. It's not the best possible solution for the individuals concerned that they would have to stay in the US which nevertheless has engaged in violation of their rights for so many years through arbitrary detention, so if other third countries of resettlement can be found, that is of course to be favored."
United Nations Special Rapporteur Scheinin also said that no detainees at Guantanamo should be held indefinitely.

IRS targets super rich
The IRS has announced a new enforcement department that will focus on tax returns filed by the super rich. The Global High Wealth Industry group will tackle unraveling complicated financial structures that are used by people with net worths in the tens of millions of dollars to avoid their tax responsibilities. The IRS is looking at offshore accounts, partnerships and trusts and how those mechanisms are used to hide large sums of money from the federal government.

More Palestinian homes demolished
Israel demolished six Palestinian owned apartments today in Jerusalem – FSRNs Ghassan Bannoura reports.

The Israeli municipality of Jerusalem says the buildings, located in Palestinian neighborhoods around the old city, were built without the proper license.  Nimir Ali owned one of the homes that were razed.
"I build my house 15 years ago and I been fighting in courts since 10 years. Next week we had a meeting with the municipality committee to approve our house. Today at 5 am troops came, forced me and my family out, we only took what we were wearing at the time. They gave me no warning. "
Tension is high in Jerusalem. On Sunday, clashes between police and residents broke out after radical Jewish groups tried to storm the second holiest site for Muslims world wide, the al Aqsa mosque. Thirty five Palestinians were injured. Ever since Israel occupied the city of Jerusalem in 1967, it has rarely approved construction permits for Palestinians to build homes. Meanwhile, Israel continues to construct Jewish settlements in and around the city, an act which, according to international law, is illegal. Ghassan Bannoura, FSRN, Bethlehem.

EU drops last sanction against Uzbekistan
The European Union today ended an arms embargo against Uzbekistan. The sanction was the last in a series that were put in place after the former Soviet bloc nation's government murdered some 700 people while repressing a mostly peaceful protest in 2005. The EU says it has reopened the arms trade to encourage improved human rights in Uzbekistan. A broader range of sanctions began to ease after the nation helped support the US led military effort in Afghanistan.

New York street vendors protest
New York City Street Vendors demonstrated at City Hall today. FSRN's Abdulai Bah and Kristofer Ríos report.
Under heavy rain, hundreds of New York City Street Vendors came to the steps of City Hall today to protest what they say is frequent police harassment often resulting in heavy fines. Organized by the Street Vendor Project, a membership based organization; they called on city officials to stop the criminalization of street vending. The recent surge in unemployment has brought many to street vending as a means of supplemental income. New York City has placed caps on street vending permits, forcing vendors, many of whom are war veterans, immigrants, and low-income workers, to sell their goods without permits. But even those with licenses are harassed. Osma Khatlam, an artist who sells his paintings in mid-town Manhattan, has been harassed by police on several occasions and was recently issues a $1,000 fine for displaying his art.
"The next time they coming, I opened my wallet and he sees my license, I have general vendor license also, and he said let me see it and he took it and he gave me ticket. And this is very hard for us to live; I don't know where to go. It's very difficult to find job. Tough times."
With the upcoming New York City Mayoral elections, vendors are hoping that the next Mayor will increase the license cap. Free Speech Radio News, Kristofer Ríos, New York.
FEATURES
Obama announces overhaul of nation's energy grid
President Barack Obama announced a program to modernize the nation's energy grid system today. The 3.4 billion dollars in awards are part of the American Reinvestment and Recovery Act – also known as the economic stimulus package. Obama made the announcement at a solar energy plant in Florida.
"It'll make our grid more secure and more reliable, saving us some of the one hundred-and-fifty billion dollars we lose each year during power outages. It'll allow us to more effectively transport renewable energy generated in remote places to large population centers so that a wind farm in rural South Dakota can power homes in Chicago and by facilitating the creation of a clean energy economy, building this 21st century energy infrastructure will help us lay a foundation for lasting growth and prosperity."
The White House says the program is part of a goal to have 20 percent of the nation's energy come from renewable sources by 2020.
Republicans and Democrats spar over climate change bill
Meanwhile, on Capitol Hill Democrats and Republicans sparred over the Clean Energy Jobs and American Power Act.  Today is the first of three days of hearings on the bill by the Senate Committee on the Environment and Public Works. FSRN's Karen Miller has more.
Advocates push for long term health care
The affordability of long term health care is a concern for many elderly and disabled Americans and their families. Advocates are hoping that the issue is not forgotten in the process of finalizing health care legislation. FSRN's Leigh Ann Caldwell reports on how health care reform could address the issue.
Report says Israel is restricting Palestinian access to water resources
A report released today by Amnesty International accuses Israel of restricting Palestinian access to water resources in the Occupied Territories.
Researchers found that Palestinians living in the West Bank have access to only 20 percent of the water in the Mountain Aquifer, the area's primary groundwater source. Israel has also refused to direct water from the Mountain Aquifer to the Gaza Strip, despite the poor quality of the water that reaches Gaza.
Amnesty International researcher Donatella Rovera, speaking in a video released by the human rights organization:
"The aquifer both in the West Bank and Gaza is being polluted by the discharge of sewage. Today 90-95% of the water in Gaza is not fit for human consumption. Unfortunately though, the Palestinians have no alternative source of water in Gaza. The situation has been made far worse by the Israeli blockade on Gaza which prevents equipment which is necessary for the construction and the development of sewage treatment plant and other water infrastructure."
Amnesty International says Palestinians consume on average 4 times less water than Israelis and that the unequal distribution of water creates a disparity in access to adequate food, housing, health, and economic development.

Violence in Mexico's Ciudad Juarez hits record high
The Mexican border city of Ciudad Juarez – located across the river from El Paso – is arguably the murder capitol of Latin America. The troubled city has surpassed two thousand homicides this calendar year, breaking last year's record of 1,600 murders – this despite a deployment of thousands of federal troops to stamp out a turf war between cartels. The violence touches all segments of Juarez society and the impacts are also felt across the river in El Paso.  Joining us to talk about the violence in Juarez and the situation for those who are trying to flee is Carlos Spector. He's an immigration attorney based in El Paso.

Federal judge denies bail for Homies Unidos co-founder
Supporters of a Los Angeles gang intervention leader accused of conspiring to kill a gang member are continuing their fight. A federal judge denied bail for a second time to Homies Unidos co-founder, Alex Sanchez. Following his arrest in late June, he remains locked up in a federal facility in LA. Leilani Albano has more on the story.