January 13, 2009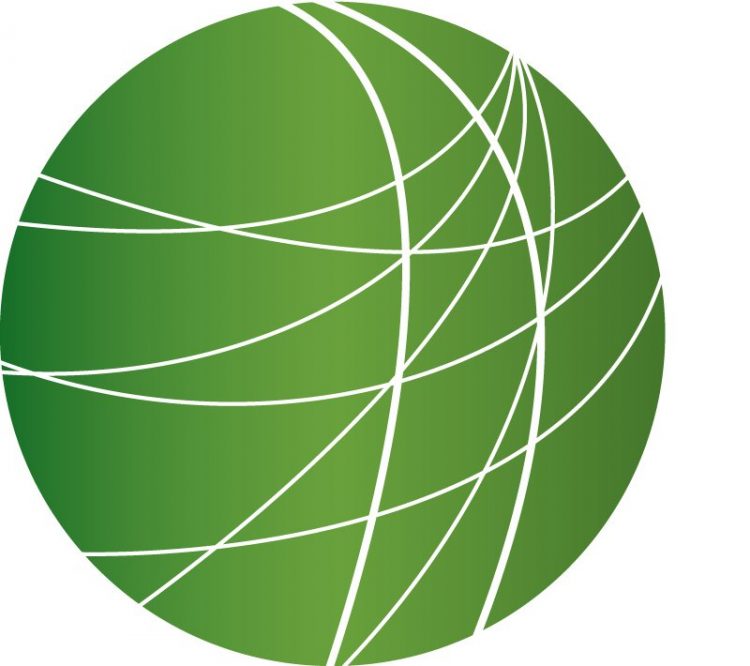 Clinton receives praises at nomination hearing
Duncan seeks Senate confirmation
DOJ's internal investigation details federal violations
Ecuador: new mining law approved amidst rising tension
Reporter's notebook: covering Brazil's landless movement
Commentary: Mumia Abu Jamal
HEADLINES
British Activists Grab Land to Prevent Airport Expansion
A Greenpeace coalition has bought a parcel of land that was slated to form part of the controversial third runway at London's Heathrow airport. From London, Naomi Fowler reports.
Reporter:
The Greenpeace consortium says they'll refuse to sell this land if the airport expansion gets the go-ahead. They say plans to increase flights at the airport from less than half a million to three quarters of a million is unacceptable in a world that needs to be urgently addressing the causes of climate change. Proud new co-land owner Alistair McGowan:
'This campaign is such a test case for the survival of life on the planet as we know it, I mean that might sound dramatic but it's true. You know, to build a new airport here, it's going to have serious effects on the lives of thousands of people in this area and millions of people around the world whose lives and livelihoods are already affected by climate change.'
The Greenpeace consortium knows it could be hit by a compulsory land purchase is plans go ahead. But they say if necessary they'll occupy this piece of land that's right in the centre of the proposed new terminal building. Senior government advisers believe the extension may fall foul of new European pollution laws. Those for the expansion say it would create 50,000 new jobs. This is Naomi Fowler in London for Free Speech Radio News.

Middle East Ceasefire Efforts
UN Secretary General, Ban Ki-Moon is headed to the Middle East today for ceasefire efforts and says to both sides, "just stop now." But Israel has stepped up attacks, and the death toll climbs. FSRN's Rami Almeghari has more.
Reporter:
As internationally-mediated ceasefire efforts are underway, UN Secretary General Ban Ki-Moon announced he would meet face to face with regional leaders to seek an end to bloodshed in the region. Ki-Moon's drive comes amid the backdrop of ongoing Israeli army attacks on the coastal enclave after Israel rejected a recent binding UN Security Council's Resolution for immediate ceasefire.  In the meantime, European, Egyptian and other Arab mediators continue efforts toward a ceasefire. The Hamas party says it has many reservations on an Egyptian-French proposal which it sees as derogating its right to continue the struggle against the Israeli occupation. The proposal calls for Hamas to halt rocket fire from Gaza into nearby Israeli towns once and for all. Also, the Crown Prince of Qatar has called for an emergency summit meeting of Arab leaders on Friday. On the ground, the Israeli army carried out ground invasions today in southern, eastern and northern Gaza Strip, claiming the lives of more than 50 men, women and children and wounding scores of others, according to medics. For Free Speech Radio News, I am Rami Almeghari in Gaza

Maoist' Complicit in Murder of Journalist?
Yesterday, Uma Singh, a female journalist in Nepal, was stabbed to death in her home. Today, the president of the Federation of Nepalese Journalists – or FNJ – , alleges Maoist involvement her murder.
Reporter:
Nearly a dozen suspects have been detained – some of them are reported to have Maoist connections. Singh had lodged a criminal case against some of their guerrillas who were allegedly involved in the abduction and killing of her father and elder brother two years back. She regularly received threats demanding that she withdraw her case or face death. She never backed down despite what some call police apathy due to the Maoist rule in Nepal. A statement by Reporters Sans Frontiers (RSF), a Paris-based international media watchdog, also suggests the possibility of Maoist involvement in the murder. Meanwhile, the FNJ and other media groups have staged nationwide peaceful protest marches to mourn the killing of their fellow journalist. They are also seeking security for the media in light of this the 23rd journalist killed in the region over the past decade. From Birganj in Nepal, I am PC Dubey.
ACLU to Military Appeals Panel: Tortured Detainee Should Be Released
Attorneys for a young man detained at Guantanamo Bay were in court today. The US government has appealed a military judge's decision to suppress evidence obtained through torture.  But counsel with the American Civil Liberties Union asked the military appellate panel to uphold the lower judge's decision – and to release Mohammed Jawad. Jawad has been held at Guantanamo Bay since 2002 – he was just 16 years old when he was detained.  Hina Shamsi is an attorney with the ACLU National Security Project:
US Army Lieutenant Colonel Darrel Vandeveld  is a former US military prosecutor and was lead counsel for the government in the original case against Jawad. Vandeveld left the military commissions in September, saying he could not ethically proceed with Jawad's case. He submitted a 14 page declaration to the court today saying there is "no credible evidence or legal basis" to justify Jawad's detention or prosecution. Further – his declaration says that the "chaotic state of evidence" in the military commissions "make it impossible for anyone to harbor the remotest hope that justice is an achievable goal."  The government is required to respond by February 27th.
FEATURES
Clinton receives praises at nomination hearing
The Senate is off to a quick start on President-elect Barack Obama's political appointee confirmation proceedings. Senate committees heard from Housing and Urban Development nominee Shaun Donovan, Steven Chu to head the Energy Department, and Peter Orszag to run the Office of Management and Budget. Today, we'll go in depth on two confirmation hearings, including Arne Duncan's Education Secretary nomination. But first, we'll hear about Senator Hillary Clinton's Secretary of State hearing. As Washington Editor Leigh Ann Caldwell reports, the Senator and former presidential contender received high praises from her colleagues.
Duncan seeks Senate confirmation
Now we head down the hall from Clinton's confirmation hearing to Arne Duncan's: the President-elect's nominee for Secretary of Education, who is also expected to be confirmed by Congress. Sam Greenspan reports.
DOJ's internal investigation details federal violations
The Justice Department's Inspector General has issued a detailed report today, outlining various violations of federal law and DOJ policy with regard to the hiring practices within the Department's Civil Rights division. Several individuals are singled out, and in particular Bradley Schlozman, a former DOJ appointee under the Bush Administration. Schlozman is citied not only for making conservative political ideology the litmus test for hiring and promotion – but Scholzman is also pointed out for providing false and misleading testimony to the Senate surrounding the controversy. The matter was referred to the U.S. Attorney in D.C., but on January 9, the U.S. Attorney's office declined prosecution. Jerry Hebert is the Executive Director and Director of Litigation at the Campaign Legal Center in Washington; he also worked for the DOJ's Civil Rights Division…. Hebert says that the U.S. Attorney's decision to decline prosecution is troubling.
Ecuador: new mining law approved amidst rising tension
Ecuador's interim legislative commission approved a highly contentious mining law Monday. The legislation aims to bolster state benefits from the new industrial sector deregulated by World Bank-sponsored reforms in 2000. President Rafael Correa's government argues that local rural communities will be the main beneficiaries of future gold and copper production. But rural and urban activists from north to south disagree, and protests against the mining law resulted in heavy repression this past week. Jen Moore reports from Cuenca, in Southern Ecuador.
Reporter's notebook: covering Brazil's landless movement
Brazil's Landless Worker's Movement, the MST, is one of the most highly regarded social movements in the hemisphere. You've heard about them recently on FSRN, when they won an important victory in Southern Brazil, and 700 families received land in a region violently controlled by large landowners for centuries. But many of the story's complexities are difficult to cover in a hard news report. So today we bring you a first hand account: a Reporter's Notebook, to provide some personal context to the region, the movement and the victory.  Michael Fox is the FSRN reporter who marched with the MST in the days leading up to the victory.
Commentary: Mumia Abu Jamal