November 24, 2009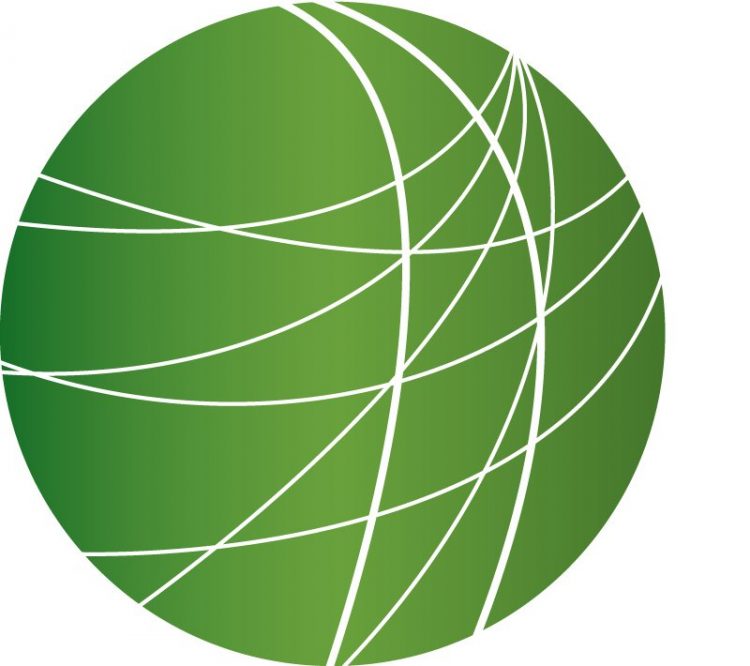 Opposition grows to Obama's expected troop increase in Afghanistan
Philippine president declares state of emergency after election massacre
WTO meeting set to open on 10th anniversary of "Battle in Seattle"
Sri Lankans begin unsteady road to peace
HEADLINES
Two men executed in China for role in milk scandal
Chinese authorities executed two men today; they were convicted of selling melamine-laced milk to 22 companies, and for endangering public safety. From Beijing,  Shuk-Wah Chung.
Zhang Yujun and Geng Jinping were the two men found responsible for producing and selling the melamine dairy products.  Their death sentences were carried out today. Last year, six children died and 300 000 people became sick after drinking the contaminated milk. A global recall of many Chinese dairy products was also issued. Melamine is a chemical used in plastics and fertilizers. Mr. Zhang and M.r Geng used it to fool inspectors into thinking that the milk was high in protein. Instead, the chemical caused kidney stones, kidney failure and other health problems. Nineteen other people were sentenced to prison terms in the milk scandal. Tian Wenhua was one of them. She was the chairwoman of Sanlu, one of the major dairy companies involved, and one of China's biggest suppliers of milk powder before they filed for bankruptcy. She's been sentenced to life in prison. Since the scandal, the government has ordered 22 firms to pay a total of $161m US to the families involved. But many are refusing the offers saying that more public investigation needs to be made. Shuk-Wah Chung, FSRN, Beijing.
The Nation says Blackwater carries out secret US operations in Pakistan
According to a report published in the Nation magazine today, employees of Blackwater – now know as Xe Services and US Training Center – are part of covert, on the ground, US military operations in Pakistan. Citing three anonymous sources,  investigative reporter Jeremy Scahill writes that Blackwater operatives "plan targeted assassinations of suspected Taliban and Al Qaeda operatives" and  "snatch and grabs" of high-value targets." Further – the article claims that Blackwater is also employed by the Pakistani Government as a subcontractor – and in that capacity works alongside local forces "in counter-terrorism operations, including house raids and border interdictions." A spokesperson for the US Joint Chiefs of Staff refused to discuss the matter – saying they do not comment on current operations one way or the other.
Roadside bomb kills family in Afghanistan
An entire family was killed in eastern Afghanistan today – including a one year old child. Mujahid Jawad is in Kabul.
The family of six – two adults and four children — were killed when the bomb exploded in the eastern province of Khost. Mohammad Yaqoub an official of the Khost police headquarter told FSRN that three members of the family were killed and the spot and three others died from their injuries in the hospital. He said the roadside bomb destroyed their car while traveling from their home to the city, adding that one of the children was an infant — another was eight years old.  A relative said that they were on their way to shop in preparation for the upcoming Eid holiday. He added that all the victims were the relatives of a former mayor of Khost province who also was killed in the same place by another bomb explosion last year. Yaqoub said that they are aggressively searching for the perpetrators.   No one has claimed responsibility for the attack. Mujahid Jawad, FSRN, Kabul.
UK opens broad reaching inquiry into invasion of Iraq
Britain officially opened an inquiry into the lead up to the invasion of Iraq, the war and its aftermath. Sir John Chilcot opened the investigation:
"We need to establish what happened – and we are piecing this together from the evidence we are collecting from documents or from those who have first hand experience. We will then need to evaluate what went well, and what didn't, and crucially why."
Senior British diplomats testified today – Sir Peter Ricketts, then chairman of Britain's  Joint Intelligence Committee there was no-one in the UK government in early 2001 advocating a regime change, and that it was assumed that it was not British policy to seek the removal of Saddam Hussein. The panel will hear testimony from on the ground operatives as well as high level politicians – including Tony Blair and Gordon Brown. A final report isn't expected until late 2010 at the earliest.
Congo warlords accused of crimes against humanity at International Criminal Court
At the International Criminal Court at The Hague today, two militia leaders from the Congo pleaded not guilty. The two are charged with crimes against humanity and war crimes including murder rape and sexual enslavement carried out in the village of Bogoro in 2003. Germain Katanga and Mathieu Ngudjolo claim that Ugandan forces committed the atrocities. Two hundred men, women and children were killed in the massacre – some burned in their sleep, others shot and then hacked with machetes to retrieve the bullets.
Former officers on trial for human rights abuses in Argentina
And in Buenos Aires, another major human rights trial opened today: FSRN's Marie Trigona was there.
Seventeen former police and military officers face charges of human rights abuses and forcibly disappearing people detained during the nation's military dictatorship from 1976-1983. The 180 victims at the center of this trial were held in a series of illegal detention centers operated under the junta's command. Many were tortured, drugged and then thrown from airplanes into the sea.  HIJOS is a group of children of the disappeared – they were among the human rights observers outside the court today.
"I'm Ramiro Poseé. I have a father who was disappeared. He was kidnapped at taken to the Olimpo, which is one of the three clandestine detention centers being investigated in the trial which begins today."
More than 400 will testify in this trial, expected to last 8 months. It is estimated that 30,000 people were disappeared during the nation's bloody military junta. Marie Trigona, FSRN, Buenos Aires.
FEATURES
Opposition grows to Obama's expected troop increase in Afghanistan
Media reports suggest that President Obama will soon announce sending an additional 34,000 troops to Afghanistan. He could make that announcement as early as next week. Opponents to an expanded war in Afghanistan are launching a campaign urging Congress to reject Obama's request. FSRN's Leigh Ann Caldwell reports.

Philippine president declares state of emergency after election massacre
Philippine President Gloria Macapagal-Arroyo declared a state of emergency today after more bodies were discovered in what's being called the Maguindanao massacre. Police found 24 more bodies today in the rural village of Saniag, on the southern island of Mindanao. This brings the death toll to 46, and investigators say some bodies showed signs of mutilation.
On Monday, gunmen abducted more than 40 people including the wife and relatives of Ismael Mangudadatu, a vice mayor running for governor of Maguindanao. They were traveling to the provincial capitol to file nomination papers for Mangudadatu, who was not with the group.
At least a dozen journalists were also killed. Sam Trudeau is the New York Representative for Reporters Without Borders.
"Journalists in the Philippines are in a state of shock right now and we hope the government will take concrete steps to find those responsible for the murders, but also those who organized the murders."
Some 300 journalists and their colleagues protested the murders in Manila and southern Davao city.
Macapagal-Arroyo ordered both the Armed Forces and the National Police to begin an immediate pursuit of the attackers. But some local politicians are demanding that authorities do more, including detaining and questioning Maguindanao Governor Andal Ampatuan Sr., the head of a powerful family that's been a political ally of the President. Senate Minority Leader Aquilino Pimentel Jr. spoke to local media outlet, ABS-CBN News.
"How can he avoid being investigated in connection with the murder when the men who supposedly perpetrated the killing were miltiamen under his employ? That's what I heard and if that is true, then certainly at the very least, Andal is a material witness."
The governor's son, Andal Ampatuan Jr. is running for governor to succeed his father. Authorities are investigating a number of local police, including one who was reportedly seen with the gunmen and pro-government militiamen.
WTO meeting set to open on 10th anniversary of "Battle in Seattle"
Next week officials for the World Trade Organization are scheduled to meet in Geneva. It's the first time in nearly four years that the ministerial body has been able to convene. On the official agenda is agriculture issues and trade agreements, but activists say that the expansion of the WTO is also on the table. That's what was at stake in Seattle in 1999, when a coalition of environmentalists, labor and human rights activists first brought the WTO to worldwide attention.
We're joined by Lori Wallach. She's the director of Global Trade Watch, a division of the consumer and environmental advocacy group Public Citizen. The group was one of the principal organizers of the actions in Seattle in 1999.
Sri Lankans begin unsteady road to peace
Earlier this week, the Sri Lankan government announced that it would begin releasing the estimated 130 thousand Tamil refugees it is keeping in government-run camps. That process will begin on December 1st. The camps, which have received international criticism for keeping civilians in poor conditions under armed guards, are scheduled to close completely by the end of January.  The camps were built to detain people displaced after the military defeated the Tamil Tiger rebels last May. Since conflict ended, the government claims that they are building a united country. But after 30 years of bloody civil war between the Sinhalese and the ethnic Tamils, serious challenges remain on the road to lasting peace. FSRN's Rebecca Henschke reports from Colombo.
Medical marijuana cafe opens in Portland
Portland, Oregon has a lot of cafes, but one of them is attracting national attention. That's because it's the first place in the U-S where medical marijuana patients can consume the drug on site. KBOO'S Stefan Kamph stopped by for a visit.