November 30, 2009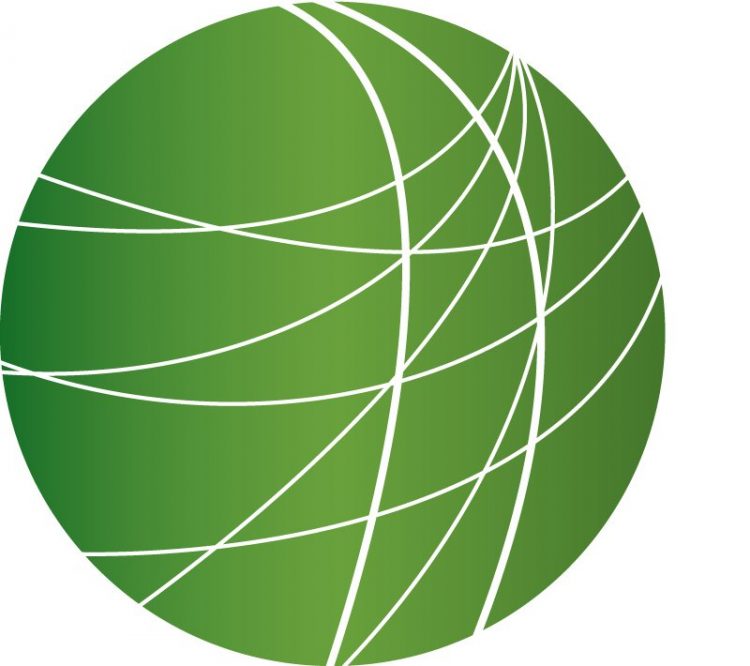 Honduran voters elect new president under intense military presence
Obama orders troops to Afghanistan as new info emerges on secret detention facility
Treasury Dept to pressure banks into lowering monthly housing payments
HEADLINES
Supreme Court refuses to order US to release torture photos
The US Supreme Court turned down a bid today to force the release of pictures showing the aftermath of abuse suffered by detainees in US custody overseas. For several years, the ACLU has been trying to force the government to make the photos public under the Freedom of Information Act.  In 2008, a US Court of Appeals ordered that the photos be released. But after the decision, Congress passed a law allowing the pictures to be exempt from the Freedom of Information Act. Today, the High Court ordered the US Court of Appeals reconsider its earlier decision on the basis of the exemption.
Senate begins debate on health care reform
At the Capitol today, The US Senate kicked off debate on the health care reform bill Karen Miller has more.
Before Thanksgiving, Senate majority leader Harry Reid of Nevada said there was a long road ahead but in the end he believed the health care reform bill will pass.
"It will have sixty votes and we have a bill that we will want to send to the President."
Sixty is the number needed to overcome Republican objections. Now the real work begins. Today, Senators start debating the health care bill on the senate floor.  But contentious issues remain — the government run public option is one of them. Some Democrats say they will not vote for the bill if it includes a public option.  Senators will also debate abortion and immigration aspects of the bill.   Today, each side will offer one amendment. Both Democrats and Republicans are expected to filibuster amendments they don't like. Democratic leadership would like to pass the bill before Christmas. Karen Miller, FSRN, Washington.
26 dead in Russian train blast – another bomb targets rails
In Russia, another bomb exploded today damaging an international train in the southern republic of Dagestan. No one was injured, but the death toll from Friday's bombing of a train traveling from Moscow to St. Petersburg is now 26. A number of passengers are still unaccounted for.  No one has yet claimed responsibility for the attacks, but terrorist attacks have spiked in the region in recent months. Authorities released a composite sketch of a potential suspect today – he's believed to be connected to Chechen separatists – and to another explosion targeting the same train tracks in 2007.
Trial of accused Nazi war criminal begins in Munich
What may be the last major trial of the Nazi era began today in Munich. Retired U.S. auto-worker John Demjanjuk is accused of assisting in the murder of 27,900 Jews at an extermination camp in Poland during World War II – his is the first trial of one of the foreigners the Nazis trained to kill. Cinnamon Nippard has more from Berlin.
Demjanjuk was pushed into the courtroom in a wheelchair, covered in a blanket. His lawyers and family claim that he's too sick to stand trial, however German doctors say that he's fit as long as hearings are restricted to two 90-minute sessions a day. Demjanjuk claims he was a soldier in the Soviet Army fighting against the Germans, until he was captured by the Nazis in 1942. But prosecutors say that after he was captured, Demjanjuk was sent with other foreign nationals to an SS training camp in Poland where they were trained to work in the death camps. Based on an SS identity card and orders sending him to work at the Sobibor death camp, where over 250,000 Jews were killed, prosecutors are confident that they can convict Demjanjuk. But the defense lawyers challenge the authenticity of these documents. Demjanjuk has been pursued for over three decades. Twice he's been stripped of his American citizenship and twice extradited to stand trial, first in Israel and now in Germany. In 1988 Demjanjuk was accused of being the infamously sadistic camp guard, Ivan the Terrible of Treblinka – he was convicted and sentenced to death in Israel. But because of questions about documents establishing his identity as the guard, the conviction was overturned in 1993 by the Israeli Supreme Court and he returned to the U.S.  In the current trial, the German court has accepted 35 co-plaintiffs – people who lost parents, brothers and sisters, and spouses, in the death camp. Cinnamon Nippard, FSRN, Berlin.
Peru formally apologizes to citizens of African descent
The government of Peru officially apologized to Peruvians of African descent for centuries of abuse, exclusion and discrimination. The executive resolution was written by the Minister of Women's and Social Development, Nidia Vilchez, and published in the nation's official newspaper. The apology, while not the first in Latin America, does go the farthest in it's recognition that discrimination persists and is a barrier for social, economic, labor and educational development.  The resolution, however, does not include any concrete provision to address

Noted LA Times Sportswriter, Transexual, Dies
Longtime L.A. Times sportswriter Mike Penner died over the weekend. In 2007, the talented writer, known for his wit, announced to readers that he was a transsexual, publically chronicled his transition, and returned to the sports page as Christine Daniels.  Last October, Christine Daniels quietly disappeared and Mike Penner's byline once again identified his columns. Penner died Friday night – it's believed he ended his own life – he was 52.
FEATURES
Honduran voters elect new president under intense military presence
In Honduras, conservative National Party candidate Porfirio Pepe Lobo claimed victory over Liberal Party candidate Elvin Santos in yesterday's presidential elections. While some are celebrating the victory, others say the election was marred by fear, intimidation, and violence. Many also boycotted the polls in response to the ongoing political crisis that started five months ago, with the coup that removed former President Manuel Zelaya from power. Now many Hondurans are waiting to see if the international community will accept the outcome. Tim Russo brings us more from Tegucigalpa.
Obama orders troops to Afghanistan as new info emerges on secret detention facility
This week is shaping up to be critical for President Obama. He will officially assume the duties of a war time president. Obama has given the order to his military commanders to send additional troops to Afghanistan. Tomorrow, he is scheduled to announce a significant expansion to the war with an address to the nation from West Point.  But as FSRN's Leigh Ann Caldwell reports, his announcement comes as new information is revealed about a secret prison in Afghanistan.
Treasury Dept to pressure banks into lowering monthly housing payments
As many homeowners continue to struggle with unaffordable mortgages, the Obama Administration says banks aren't doing enough to keep people in their homes. Today, the US Treasury Department announced measures designed to pressure banks into permanently lowering monthly payments for homeowners. The pressure comes in response to new data on the federal government's $75 billion Making Home Affordable program, which aimed to help millions of people lower mortgage payments to 31 percent of their income. But the program was voluntary for banks, and consumer advocates and homeowners say many lenders have been difficult to work with. The Congressional Oversight Panel, said in a recent report that less than one percent of borrowers in the program were able to secure permanent, lower monthly payments.
FSRN has been closely following the foreclosure crisis, including efforts to keep people in their homes. In August, we reported on the case of Rosemary Williams, a resident of Minneapolis who was facing foreclosure. Her decision to resist eviction mobilized a community. Williams had lived on her street for 55 years. In September, authorities forcibly removed her from the property and she lost her home.
We're joined by Rosemary Williams for an update on her situation.
Ten years after WTO protests, a legacy of activism
Today marks the 10-year anniversary of the protests in Seattle that took place during the World Trade Organization's meeting. The week brought together a coalition of environmentalists, labor activists and human rights groups and drew attention to the WTO's growing influence throughout the world. It also led to a new alternative gathering of activists, called the World Social Forum and then, the US Social Forum. In the first of a two-part series, FSRN's Jill Friedberg has more on the legacy of the protests, ten years later.