September 18, 2009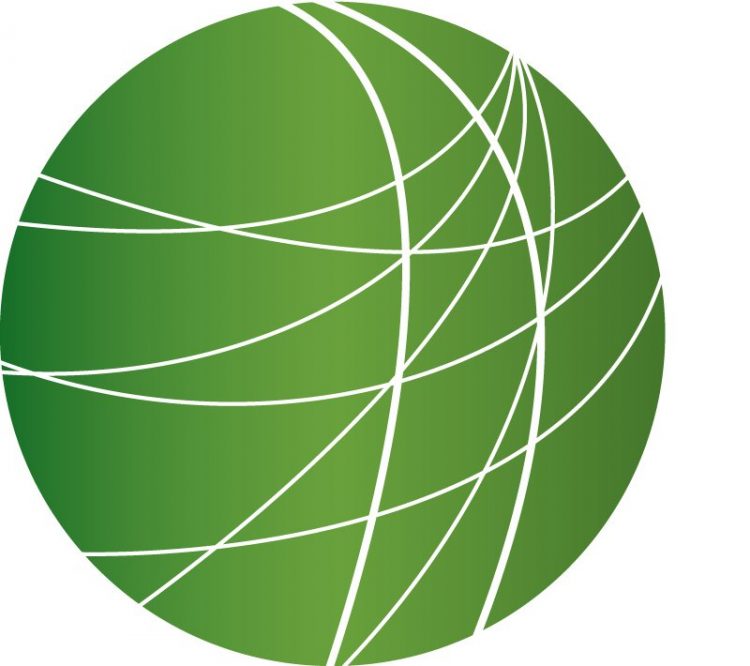 HEADLINES
Court rules limits on non-profit political contributions unconstitutional
A US appeals court has ruled that it is unconstitutional to limit the ways non-profit groups spend and raise money to advance candidates and political agendas.   The court ruled part of the McCain-Feingold Campaign finance law violated free speech rights.  The abortion rights group EMILY's List brought the case.  It now could be appealed to the Supreme Court.
DOJ urges court to throw out challenge to DOMA
The US Justice Department is trying to get a federal judge to throw out a case that challenges the Defense of Marriage Act.  Same-sex couples in Massachusetts have challenged the federal statute saying it's unconstitutional to deny legally married same-sex couples the same federal rights as straight couples.  The DOJ acknowledges the law is discriminatory, but says it is "constitutionally permissible" and until it is repealed, it must be upheld.

New FCC members affirm support for low-power FM
Some good news today for community radio advocates.  The FCC now appears to be firmly on the side of empowering local communities to set up low power FM stations.  FSRN's Shuhei Nakayama has more.
All commissioners on the Federal Communication Commission have approved the Local Community Radio Act, which will likely propel the expansion of Low Power FM stations.
Originally, Congress imposed restrictions on LPFM early in the decade because Full-Power radio station owners claimed the small stations would obstruct their signals.  But after a study showed LPFM does not disturb full power stations, the FCC began asking congress for the authority to regulate the stations.  The Local Community Radio Act is now headed for final debate in the House Subcommittee on Telecommunications, Technology and the Internet.  Shuhei Nakayama, Free Speech Radio News.

New plan to improve conditions at Tamms Supermax Prison in IL
In May FSRN reported on Michael Randle's appointment as the new head of the Illinois Department of Corrections.  Governor Pat Quinn charged Randle with implementing reform at the state's only supermax prison – a facility targeted by activists, who call it a "holding cell for the mentally ill."   FSRN's Ellen Pierson has this update.
Illinois' new head of corrections announced a 10-point plan to reform Tamms Supermax Prison, a solitary confinement facility located in the southern part of the state.  Proposed Changes include implementing transfer review hearings, informing prisoners of their estimated length of stay, and conducting ongoing mental health screenings of all inmates.
Laurie Jo Reynolds is an organizer from the group Tamms Year Ten.  She's pleased with the plan, but remains concerned.
"What we're calling for, along with other human rights organizations is independent oversight of mental health diagnosis and treatment to prevent the kind of neglect and abuse of mentally ill prisoners that has already been well documented at Tamms."
IDOC officials will also re-examine the prison population to determine who may be eligible for transfer.  A recent review resulted in 45 men being scheduled for transfer out of the supermax.  Ellen Pierson, FSRN.

Yemen calls for probe into deadly military air strike that hit refugee camp
The government of Yemen has opened an investigation into an air strike yesterday that missed its target and hit a refugee camp, killing more than 85 internally displaced civilians – most of them women and children, according to UNISEF.  The Yemeni government is locked in battle with Shiite insurgents in the northern part of the country.  Rights groups have raised concerns about the resulting toll on the civilian population.
Zelaya support organization defends itself against charges of militancy
In Honduras internal resistance and international pressure on the coup government has grown incredibly in the months since President Manuel Zelaya was kidnapped by the military and forcibly expelled from the country.  Now there are attempts to debilitate the massive nonviolent resistance movement known as the National Front Against the Coup.  Reporting for FSRN from Central America, Nan McCurdy has more.
After facing accusations of militancy within their organization, the National Front Against the Coup denied the existence of any armed groups under the command of President Manuel Zelaya.  In a statement to the press Thursday, the group said it only employs non-violent methods, and that those making claims to the contrary are trying to expose the group's leadership to government repression.
In fact, an August report by Amnesty International denounced the quote – "increasingly disproportionate and excessive use of force by the police and military to repress legitimate and peaceful protests across the country."
The large and creative resistance movement has supporters in all parts of Honduras.  The Front also says it will boycott the upcoming November elections if Zelaya is not reinstated as President by the end of September.  Nan McCurdy, FSRN
Thousands to march in Argentina to demand the return of disappeared human rights witness
Today Argentina is marking 3 years since the disappearance of a key human rights witness whose testimony led to the conviction of a former police chief for crimes committed during the nation's military dictatorship.  FSRN's Marie Trigona reports from Buenos Aires.
Jorge Julio Lopez, a torture survivor who testified in a historic human rights trial, went missing on September 18, 2006 after leaving his home in La Plata.  Lopez testified against Miguel Etchecolatz, and the police chief was sentenced to life in prison for committing crimes against humanity and genocide.
Human Rights groups suspect police and court authorities with ties to officials who participated in rights abuses have disrupted the investigation into the disappearance of Lopez.  Eduardo Nachman is with the human rights group HIJOS.
"Julio Lopez had the courage to identify Etchecolatz as a torturer.  His disappearance isn't a coincidence.  He was disappeared to scare off and threaten many people who must testify."
Marches are planned in Buenos Aires, La Plata and other cities on Friday afternoon to demand an end to the impunity and that Lopez reappear alive.  Marie Trigona, FSRN, Buenos Aires.
FEATURES
Climate change negotiators prepare for New York summit
In December, world leaders will gather in Copenhagen for climate negotiations that many see as essential for slowing climate change. But before Copenhagen comes numerous meetings happening this week and next, in Washington, DC, New York and Pittsburgh.  Representatives from 17 countries gathered Thursday and Friday in the nation´s capital to get the ball rolling. Tanya Snyder reports.
California woman revolts against her creditors
This week marks the one year anniversary of the demise of Lehman Brothers, an event that led to the collapse of the financial system and eventually, a $700 billion taxpayer bailout. One year later, while many banks are making profits, many Americans are still struggling to find work and pay bills. And some of them are starting to see their bills get higher as credit card companies raise their rates.
In Northern California one resident isn't complacent with this news. Healthcare worker Anne Minch decided to stop paying her credit card debt earlier this month after she found out that Bank of America had jacked up her interest rate to 30 percent. She made her intentions public on a YouTube video.
"You have reaped ungodly profits in your behemoth casino schemes. Then lost only to turn around and usurp the wealth of this great nation by the outright rape and pillage or middle class Americans whose sweat and toil build it."
Minch is staging a debtor´s revolt against Bank of America and other financial institutions. She said she would not pay her debt back until the bank returns her interest rates and monthly payments to their previous levels.  And she´s calling on US citizens who feel they've been cheated by their banks to rip up their credit cards and stop their payments. FSRN spoke to Anne Minch Friday.
Receding ice shelf threatens Alaskan Arctic life
This week, the Chair of the Joint Chiefs of Staff Michael Mullen said it is likely more troops would be sent to Afghanistan based on the strategy put forth by General Stanley McChrystal, who commands US and NATO troops. Federal lawmakers are weighing these options in a number of hearings that began this week. Senate Foreign Relations Committee Chair John Kerry.
"Yesterday was the first hearing; we heard three compelling cases each of them making strong arguments for how America should proceed. Prescriptions ranged from dramatically reducing the footprint to expanding our commitment of troops to a level that would basically constitute pretty significant nation building.  John Nagel, a co-author of the military´s counter-insurgency manual who worked closely with General Petraeus, argued that victory would require, according to the field manual for standard counter-insurgency operations, 600,000 troops and a commitment of at least five years. The bulk of those troops, up to  400,000, would eventually be Afghan but it was clear and stated that US forces would be needed for years as trainers, as combat mentors, in order to fill the security gap before Afghans would be able to take over."
As the US government considers sending more troops into a conflict zone, some activists predict there could be a rise in war resisters. To learn more about a new wave of war resisters and the status of those who refused to serve under President Bush, FSRN's Mark Taylor Canfield spoke to Gerry Condon, director of the Seattle group, Project Safe Haven.
Receding ice shelf threatens Alaskan arctic life
The Obama administration is seeking a more integrated way of regulating the nation´s lakes and marine shores.  Obama´s task force for oceans called for the creation of a National Ocean Council that would coordinate the efforts of several agencies to conserve marine ecosystems.
The council would deal with issues like fisheries, water quality and pollution from industrial and commercial activities. It would facilitate a joint response from federal agencies that currently deal with these problems separately.
In a report released yesterday, Obama´s Ocean Policy Task Force also recommended the Federal government take an "ecosystem-based approach" to marine policy.  One of the issues the new ocean council would look at are the impacts of global warming in coastal communities and ecosystems like Alaska´s arctic waters, where climate change is melting the ice shelf.
The National Snow and Ice Data Center recently revealed that Arctic summer ice reached a minimum extension of 1.97 million square miles on September 12th, making 2009 the third lowest year on record.
Shaye Wolf is a biologist at the Center for Biological Diversity. She says these low levels of sea ice are having a catastrophic impact on Alaska's Walruses.
"The important point is that when the sea ice disappears from walruses´ foraging grounds and they´re forced  to come on shore, then it exposes them to new dangers on shore. And one of those dangers especially for young walruses is that they can be trampled to death in these large herds when there are stampedes. So if for example there is human disturbance a human shows up a plane flies to low or maybe a predator shows up. Walruses will stampede to the safety of the water and large males can crush calves."
Wildlife specialists recently found some 200 dead walruses near Icy Cape, in Alaska´s northern coast.  Most of them were calves and yearlings. Wolf says other species like polar bears and four types of seals also depend on sea ice as a breeding ground or as a base from which to hunt for fish.
Over the summer the House of Representatives passed a bill aimed at reducing carbon emissions, the American Clean Energy and Security Act, which will be discussed by the Senate later this year. Many environmentalists oppose this proposal.
"The House bill, even if it were implemented and executed perfectly, wouldn´t achieve the greenhouse gas reduction necessary to save the walrus or the polar bear in the arctic. Climate scientists and the best available climate science are telling us that we need to achieve atmospheric carbon dioxide concentration of 350 parts per million if we´re to avoid catastrophic climate impact. The House bill wouldn't even achieve a target of 450 million and we need to get to a target of 350 parts per million of carbon dioxide."
Wolf says Congress and the Obama administration should instead focus on enforcing the Clean Air Act, because this legislation provides the tools necessary to curb carbon emissions.