Newscast for Friday, January 28, 2011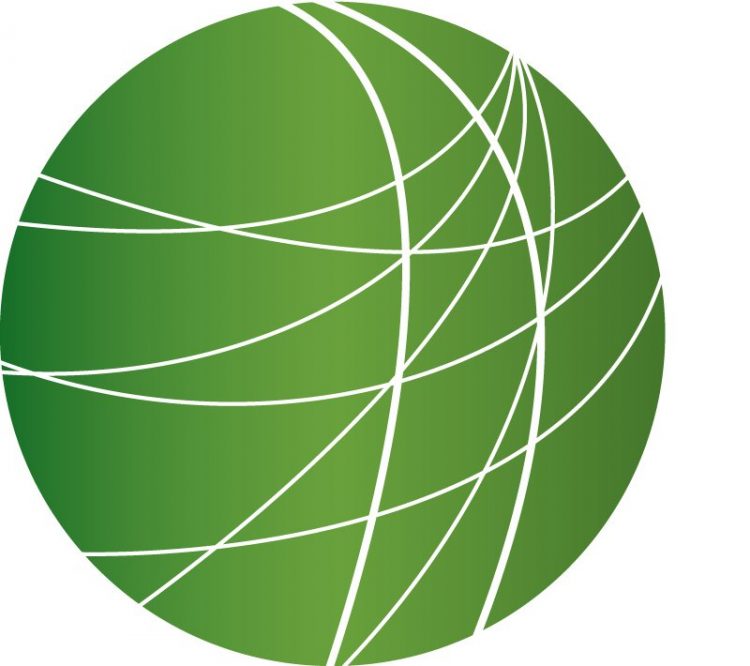 Chaos erupts in cities across Egypt as police battle with thousands of protesters
Financial crisis inquiry report fails to demand criminal prosecutions
Wealthy, Tea Party donors plan their political tactics
Bolivians push to decriminalize the coca leaf
HEADLINES
Birthright citizenship repeal introduced in AZ
Republican politicians in Arizona have introduced a bill in the state's legislature that would eliminate birthright citizenship rights guaranteed by the US Constitution.  The bill's supporters want to initiate a court battle that would review the provision, which guarantees citizenship to "all persons born or naturalized in the United States."  A similar proposal was filed last week in Indiana, according to the AP, and several other states are expected to introduce legislation soon.
American contractor charged with murder in Pakistan
An American in Pakistan is being charged with murder after shooting two Pakistani men to death on Thursday, in what he claims was self-defense.  Several media reports have identified the man as Raymond Davis, a private security contractor employed by the US government.  Davis appeared in a Lahore court today, saying the two Pakistani men had tried to rob him while he waited at an intersection in his car.
Dozens arrested in Puerto Rico student protests
Student protests in Puerto Rico continued this week.  Students are angry about tuition rate hikes in the University of Puerto Rico system.  Media reports from the scene show lines of riot police moving in on scattered demonstrators, arrests and the use of tear gas and rubber bullets.  Students in turn blocked traffic and some threw stones at the police.
"The important thing is that the country knows that in spite of the attempts of the Puerto Rican police to suppress our student movement we are not going to stop our struggle and we're going to continue independently like this in the face of these suspensions and the police violence."
Audio courtesy of Telemundo.  At least 30 students were arrested during the actions yesterday.
Thousands protest new Hungary media law
In Hungary thousands of residents are protesting a new media law, they say would severely restrict freedom of press.  They gathered at concert and rally last night in the capital.  One protester spoke to AFP.
"We just can't accept that there's no freedom in the press.  And we want read what we want and don't want the Parliament to tell us what to can we read or not."
The new law, passed in December, would establish a government panel that would screen the media for balanced coverage.  But media freedom activists say the provisions are vague and could easily be abused.  Many EU member-nations have publicly criticized the new law.  And last week, several members of the European Parliament placed tape over their mouths during an address by the Hungarian Prime Minister, in a symbolic protest.
USDA approves GM alfalfa
And finally, the USDA has approved genetically modified Round-Up-ready alfalfa for planting in the US.  This comes after years of litigation surrounding potential environmental impacts.  Watchdog groups, like the Center for Food Safety, are angry that the approval does not include cautionary provisions aimed at protecting organic and other farmers.  The group says it plans to challenge the decision in court.
FEATURES
Chaos erupts in cities across Egypt as police battle with thousands of protesters
Massive protests took place across Egypt today in a number of cities, including Cairo, Suez, and Alexandria. As night fell in the Capital, defiant crowds faced off with riot police who attacked demonstrators with tear gas, water cannons and rubber bullets. Protesters threw rocks and set some cars and buildings on fire. Smoke and flames could be seen coming from the National Democratic Party headquarters.
President Mubarak ordered the Egyptian military to join riot police and security forces. The government also cut off phone and Internet communications across the country, in an attempt to disrupt protesters from communicating with each other and with the outside world. But some journalists and media outlets have managed to broadcast coverage. Al Jazeera's Ayman Mohyeldin reported live from their high rise office overlooking the 6th of October bridge in downtown Cairo:
"Where we are in the heart of Cairo the scene has definitely turned chaotic and you can hear the sounds of the explosions that are taking place. Every time there is an attempt by the police to take ground and to hold that ground the protestors are able to push them back. The traffic on the bridge now is completely chaotic; it was flowing in both directions, now it's dying down. We know more reinforcements of police have been put on the front lines really towards where we are, right outside our offices in the heart of Cairo."
Riot police ceased their shooting upon evening prayers, leading to a temporary pause in the chaos. But as the 6 PM curfew approached, tensions returned and many protesters showed no signs of returning home. Ayman Mohyeldin with Al Jazeera Live described the scene.
"What we can see from this is that as the protestors were finishing their evening prayers they did erupt in chants of 'God is great" and making their way down to that street. We can hear gunfire from where we are standing and we can hear these loud explosions. We can't make out exactly in what direction they are being fired. There is a big haze of black smoke that has essentially engulfed the area where we are standing, making it somewhat difficult to breath. But indeed, no signs whatsoever, from our teams down on the street – our teams just went down on the street – no signs that the police are very visibly present. It seems for now that this part of Cairo completely belongs to the protestors."
That was Ayman Mohyeldin with Al Jazeera Live describing the streets of the Capital as protesters defied a government curfew. FSRN's Aya Batrawy is also in Cairo covering the protests. We reached her earlier today.
Obama administration officials have called on both protesters and the government to refrain from violence, but they're also expressing more concern about government repression. US Secretary of State Hilary Clinton addressed the unrest today, saying the US supports Egyptians' rights to freedom expression, association and assembly:
"We urge the Egyptian authorities to allow peaceful protests and to reverse the unprecedented steps it has taken to cut off communications."
Clinton said they continue to raise the issue of reform and greater openness with the Egyptian government. But some criticize US officials for continuing decades of support for Egypt's police and military, through more than $1 billion in funding each year.
During today's White House briefing, spokesperson Robert Gibbs said they are monitoring the situation closely and evaluating US support of the Mubarak regime:
"We will be reviewing our assistance posture based on events that take place in the coming days. So that's certainly part of it. But this will be solved by the Egyptian people. But it is important, this is a very important opportunity for the Egyptian government to, again, address grievances that have been in place, for a number of years."
In addition to Egypt, protests took place in Jordan today where crowds called for economic and social reforms and the resignation of the prime minister. Demonstrations also continued in Tunisia this week, where anti-government protesters remain unhappy that officials aligned with the regime of former leader Ben Ali, remain in power.
Financial crisis inquiry report fails to demand criminal prosecutions
Yesterday, the Financial Crisis Inquiry Commission issued a final report saying the financial crisis of 2008 was avoidable and that the federal government was ill-prepared to handle an economic disaster of its scale. Despite these broad-reaching assessments, some don't think the Commission's work went far enough to adequately place blame where it's due. Among them is Michael Hudson, President of The Institute for the Study of Long-Term Economic Trends and Economics Professor at the University of Missouri, Kansas City. He spoke to The Real News Network's Paul Jay via video chat about the failings of the report.
Wealthy Tea Party donors plan their political tactics
Conservative and Tea Party financiers Charles and David Koch will hold a summit this Sunday in Palm Springs. Expected are 200 of the wealthiest and most connected conservative backers in the US. The secretive meeting is allegedly designed help wealthy individuals strategize how to best use their resources to affect the political process.
This type of gathering carries particular weight in the post-Citizens United era, according to Robert Reich with the progressive-leaning Common Cause.
"We have a perfect storm in the sense that the concentration of income and wealth in this country, as exemplified by the Koch brothers, has not been nearly as great as it is now since the 1920s. We now have billionaires, not multi-millionaires, billionaires who are entering the political fray big time. And because of Citizens United there are no constraints any longer on what they can do and how much they can spend."
Common Cause and other like-minded organizations are planning to protest the Koch's Sunday meeting in Palm Springs. They've also asked the Justice Department to investigate a possible conflict of interest on the Supreme Court. The group alleges that Justices Clarence Thomas and Antonin Scalia should have recused themselves from the Citizens United decision because of their involvement with Koch industries.
Bolivians push to decriminalize the coca leaf
Bolivians are pressuring world leaders to decriminalize the coca leaf. This small green leaf is a mild stimulant, and for centuries, it's been chewed by people throughout the Andes. But for more than 5 decades, it's been illegal, under the 1961 United Nations Single Convention on Narcotic Drugs. The convention determined that the coca leaf in its natural state is a narcotic and the chewing was outlawed. Bolivian civilians and government officials are trying to change world opinion before a key UN deadline to change the treaty on Monday. But they face stiff resistance from the US government. FSRN's Leny Olivera and Aldo Orellana report.