Newscast for Tuesday, March 1, 2011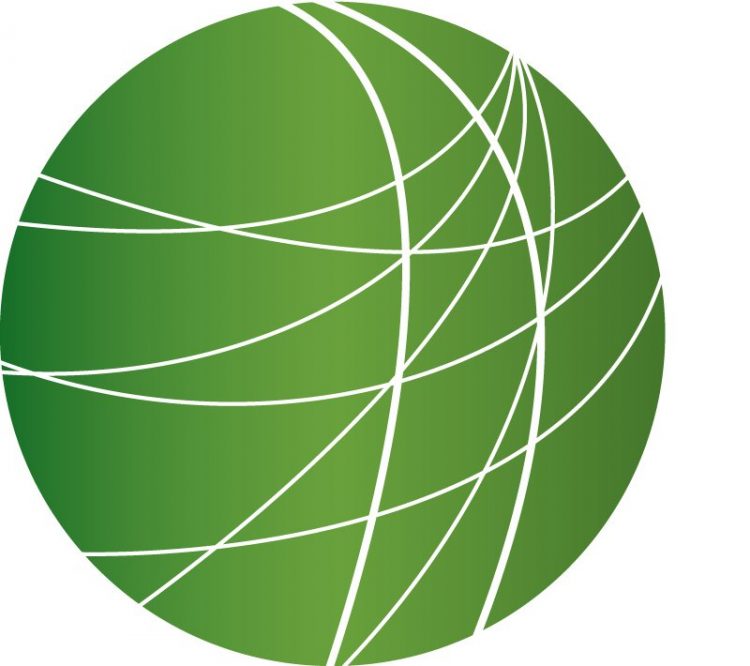 The US and international response to events in Libya
UN Security Council refers Libyan regime to International Criminal Court for alleged human rights violations
The growing refugee crisis on Libya's borders
Protests continue in Wisconsin as Republicans attempt to deny access to the capitol
President Obama cautions States looking to reduce workers' rights
US Treasury proposes ending Fannie Mae and Freddie Mac
US House passes two week budget
HEADLINES
Clashes in Iran as opposition leaders remain missing
The whereabouts of two top Iranian dissidents remain unknown today. Mir Hossein Moussavi and Mehdi Karroubi have disappeared from their homes, where they and their wives had been on house arrest since mid-February. An Iranian governmental spokesperson denies claims that the four were moved to a prison in Tehran. According to the BBC, security forces and people wearing street clothes fought today with protesters demanding the opposition leaders' release.
Deepwater drilling to begin off coast of Louisiana
US officials have issued the first deepwater drilling permit since last year's oil spill disaster in the Gulf of Mexico. Noble Energy will now be able to resume work at the Santiago well, 70 miles off the Louisiana Coast. Yesterday, BP and other companies asked a federal judge to toss out many pending claims, saying plaintiffs failed to follow the claims process in the Oil Pollution Act of 1990. The same day another suit was filed by a Florida marine salvage company against Gulf Coast Claims Administrator Ken Feinberg. Plaintiffs accuse the company in charge of handling claims for BP of violating the same law by using a "delay, deny, defend" strategy against claimants.
Philly workers fight for sick days
In Philadelphia today, the city council joined a growing national discussion about mandated sick leave for local workers – Matt Petrillo was there…
UK union members sidelined from 2012 Olympics jobs
At the site of the 2012 Olympics under construction in London, union leaders say some of their members are being blackballed from jobs – George Lavender reports…
Lawyers push for accountability in CIA rendition program
Human rights lawyers in the US and the UK asked the African Commission on Human and Peoples' Rights to demand that Djibouti answer for its alleged role in the CIA's secret rendition program. Counsel filed documents on behalf of Mohammed al-Asad, who says he was detained at his Tanzania home in 2003, sent to a black site prison in Djibouti, and tortured. The tiny African nation is a signatory to the African Charter on Human and Peoples' Rights and therefore subject to the dictates of the Commission.
Hamas officials censor the Holocaust
Hamas officials in the Gaza strip say they don't want kids in UN schools to be taught about the Holocaust – Rami Almeghari has more.
FEATURES
The US and international response to events in Libya
As Libya's Colonel Gaddafi continues to cling onto power in the capital Tripoli, loyalists and anti-Gaddafi forces have clashed in other cities. Some reports say attempts today by pro-Gaddafi forces to re-take cities including Zawiya and Misurata have failed. Both sides are heavily armed, and many civilians are avoiding the streets. Some are concerned that food and medical supplies are running short. An exact death and injury toll is unknown, but UN officials say it could exceed 1000 killed in Tripoli alone.
The international community continues to consider how to respond, after the US, UN and EU implemented sanctions. Today, Secretary of State Hilary Clinton outlined what else the US is doing:
"USAID has focused on Libya's food and medical supplies and is dispatching two expert humanitarian teams to help those fleeing the violence and who are moving into Tunisia and Egypt, which is posing tremendous burdens on those two countries. Our combatant commands are positioning assets to prepare to support these critical, civilian, humanitarian missions. And we are taking no options off the table so long as the Libyan government continues to turn its guns on its own people."
Clinton appeared today before the House House Foreign Affairs Committee, one day after being in Geneva to speak before the UN Human Rights Council. She said the US administration is continuing to look at every single lever it can use against the Gaddafi regime:
"We are well aware of the ongoing efforts by Colonel Gaddafi to defend the area of Tripoli and a few other places that he continues to hold. The opposition forces have been working to create more of a military presence so that they can not only defend the places that they have already taken over but even try and take Tripoli away from Colonel Gaddafi. We are also very conscious of the desire by the Libyan opposition forces that they be seen as doing this by themselves on behalf of the Libyan people that there not be outside intervention by any external force because they want this to have been their accomplishment. We respect that, but we have also with our NATO allies and with the Pentagon begun to look at potential planning, preparedness in the event that we feel it's necessary for both humanitarian and other reasons that there would have to be actions taken.  One of those actions that is under review is a no fly zone."
According to some military experts, establishing a no-fly zone would mean military intervention. Marine Corps Gen. James N. Mattis, commander of U.S. Central Command, told Stars and Stripes there's "no illusions it would be a military operation."
UN Security Council refers Libyan regime to International Criminal Court for alleged human rights violations
The United Nations Security Council has also voted unanimously to refer the Libyan regime to the International Criminal Court for alleged human rights violations.  For more on this and the US and International reaction to events in Libya we go to Michael Ratner, President of the Center for Constitutional Rights.
The growing refugee crisis on Libya's borders
Another crisis unfolding in Libya is the fate of refugees and migrant workers. Some of them are being targeted with violence. For more, UN Radio's Derrick Mbatha spoke to Melissa Flemming with the UN Refugee Agency or UNHCR.
Protests continue in Wisconsin as Republicans attempt to deny access to the capitol
As Wisconsin Governor Scott Walker prepares to give his budget address, the State Capitol remains tense. Thousands remain outside due to limited public access after protesters occupied the building for more than two weeks. Molly Stentz from WORT FM in Madison has the story.
President Obama cautions States looking to reduce workers' rights
Support for Wisconsin workers has poured in from across the country and around the world, and yesterday President Obama cautioned state leaders who've been pushing for legislation that strips away workers' collective bargaining rights. At a White House address to the National Governors Association, the President acknowledged the difficulty of cutting costs in the public sector, pointing out that his administration had to freeze the salaries of federal employees:
"So I believe that everybody should be prepared to give up something in order to solve our budget challenges, and I think most public servants agree with that. Democrats and Republicans agree with that. In fact, many public employees in your respective states have already agreed to cuts. But let me also say this: I don't think it does anybody any good when public employees are denigrated or vilified or their rights are infringed upon. We need to attract the best and the brightest to public service. These times demand it. We're not going to attract the best teachers for our kids, for example, if they only make a fraction of what other professionals make.  We're not going to convince the bravest Americans to put their lives on the line as police officers or firefighters if we don't properly reward that bravery."
Obama said that it shouldn't be only workers, seniors, or the poor that are targeted when elected officials determine cuts, adding that sacrifices should be made by the wealthiest as well.
US Treasury proposes ending Fannie Mae and Freddie Mac
Secretary of the Treasury Timothy Geithner told a House panel today that Fannie Mae and Freddie Mac should be dissolved. That statement was met with excitement by Republicans who are pushing to rid the housing market of any government intervention. FSRN's Leigh Ann Caldwell reports.
US House passes two week budget
In a follow up to our coverage of the budget, the House passed a two week stop gap spending measure today. It is intended to keep the government running until a deal can be reached between the House and the Senate on a longer term spending bill to fund the government until October. The Senate is expected to take up the measure Wednesday.