Newscast for Monday, January 31, 2011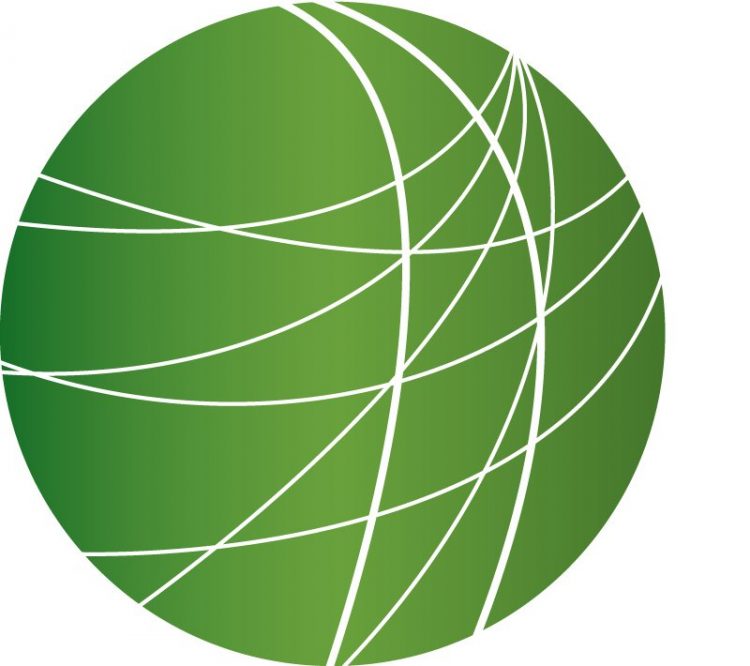 Egypt's President Mubarak shuffles his cabinet while thousands continue protesting against his rule
Reporter Aya Batrawy discusses developments from Cairo
The US reaction in Washington to Egypt's uprising
US cities hold rallies in support of Egyptian protesters
The impact of Egyptian unrest on Gaza
Demonstrations from Jordan to Yemen against authoritarian Arab regimes
HEADLINES
Lesbian teens settle with Minnesota school and walk the royal procession as a couple
Two Minnesota lesbian youth will walk together in a processional at a school event today, after a federal judge led mediation with the school district.  School officials at Champlin Park High School told the students that despite years of having student couples walk together during the Snow Days Pep Fest, this year each would be accompanied by an adult. Sarah Lindstrom and Desiree Shelton sued the school district on Friday. As part of the agreement, the lawsuit was dropped.
Myanmar/Burma Parliament meets; media denied access
An elected Parliament convened in Myanmar today for the first time in decades, it was closed to the media. The military holds a quarter of the seats, and those aligned with the ruling junta hold some 80 percent of the balance.  The Vice president is to be elected tomorrow. It's not clear when a President will be selected.
USDA updates dietary guidelines – more plants, more fish
New USDA Dietary Guidelines are out today. They call for eating more fish and seafood and increasing plant based foods. The guidelines recommend eating breakfast daily and avoiding fast foods. Department of Health and Human Services Director Kathleen Sibelius acknowledged that eating well is hard work and expensive:
"They are not always the easiest things to do, and often there are financial challenges to make healthier choices."
The guidelines also call for more exercise, and easier to read product labels. The USDA has set up a website – its dietaryguidelines.gov.
UN says fish products are a major export for developing nations
The UN Food and Agriculture Organization (FAO) Committee on Fisheries says that fisheries and aquaculture support the livelihoods of an estimated 540 million people or eight percent of the world's population. The FAO says that farming of fish is set to surpass natural fisheries as the source for dietary fish. Globally, production of fish and fish products makes up a large portion of exports from developing countries.
"The net exports of developing countries are higher than those of several other important agricultural commodities such as rice, meat, sugar, coffee and tobacco."
But in a report released today, the FAO adds that fisheries worldwide have not rebounded and that overexploited, depleted or recovering fish stocks have slightly increased since 2006.
Afghanistan agrees to deter child soldiers and police; boys used as sex slaves for officers
The Afghan government signed an agreement with the UN to end the practice recruiting children for police and military forces.  According to the UN, an agreement signed yesterday will provide for updating Afghanistan's birth registries and make it illegal to forge identity documents. Young Afghan boys are recruited to serve as bacha bazi – or sex slaves. They are required to provide services to officers – or are auctioned off.
FEATURES
Egypt's President Mubarak shuffles his cabinet while thousands continue protesting against his rule
After nearly a week of ongoing protests, Egyptians continued to defy government curfews and remained on the streets, calling for the resignation of President Hosni Mubarak. Tens of thousands rallied in Cairo, Alexandria, Suez and other cities. So far, more than 150 have been killed and thousands injured, according to Al Jazeera, whose reporters have visited morgues and counted bodies. Some properties are being looted and damaged. But many people are banding together, creating neighborhood protection committees, distributing bread and cleaning up trash in the streets. Even bigger rallies and a general strike are planned for Tuesday. On Sunday, opposition leader Mohamed ElBaradei joined demonstrators in Tahrir square and briefly addressed the crowd:
"As we mentioned before we have a key demand: for the regime to step down and to start a new era."
Sound courtesy of Al Jazeera. President Mubarak refuses to step down and today swore in a reorganized cabinet, including a new interior minister. But many former senior officials remained involved, and repression continues. Internet and cell phone access remains blocked and the government revoked Al Jazeera's operating licenses and arrested a number of its journalists. They were later released, but their equipment was confiscated. The military says they will not use force against demonstrators, but maintains a strong presence in the streets, with tanks on the ground and fighter jets in the sky. Police are also returning to their posts after some violent confrontations with demonstrators.
Reporter Aya Batrawy discusses developments from Cairo
For more on what's happened today and over the weekend, we turn to FSRN's contributor in Cairo, Aya Batrawy.
The US reaction in Washington to Egypt's uprising
With Cairo's airport in chaos and many commercial flights grounded, The US government has begun chartering flights for US citizens wanting to leave Egypt. The Obama administration is also carefully navigating its position on the uprising in Egypt, conscious that President Mubarak has been a long-time ally in the Middle East. FSRN's Leigh Ann Caldwell reports.
US cities hold rallies in support of Egyptian protesters
Over the weekend, Egyptian solidarity rallies took place in a number of cities in the US, including Chicago, San Francisco, Seattle and Tampa. Outside the United Nations in New York, Egyptians and Egyptian-Americans joined with US activists to call for the resignation of President Hosni Mubarak and for the Obama Administration to show support for the Egyptian protesters. FSRN's Sam Lewis attended the rally and spoke to Halima Hatimmalek, Engi and Camilio Kamel, Salma Ahwash, Nora Alrodi, Ahkmad Aldiah, Jason Farbman and Islam Kondeal. To see photos from the rally, visit FSRN.org
The impact of Egyptian unrest on Gaza
The protests in Egypt have had an immediate impact on neighboring Gaza. Hamas has closed the underground tunnels used to smuggle goods between Gaza and Egypt, leading to an increase in food and fuel prices. The Rafah border crossing is also closed, preventing Palestinian students, patients and residents of Egypt from entering the country. FSRN's Rami Almeghari has more.
Demonstrations from Jordan to Yemen against authoritarian Arab regimes
Over the weekend, Protests ALSO continued in neighboring Algeria where some 10,000 demonstrated in the northeastern city of Bejaia. Another major rally is set for February 12th. Organizers say they seek to oust the government and end almost 20 decades of a state of emergency in the North African nation where unrest earlier this month prompted price cuts for basic goods. But tension persists – and eight Algerians have set themselves on fire in the past two weeks.
In Yemen, demonstrations were held today in small, rural villages in the central and southern regions of the country. Protesters decried oppression at the hands of the ruling party led by President Ali Abdullah Saleh. After nearly two weeks of protests, a nationwide "day of rage" is planned in Yemen for Thursday. Demonstrators are calling for President Ali Abdullah Saleh to step down – even as the nation's Parliament is considering amending the constitution to allow Saleh to stay in office for life.
In Jordan, protests the past three Friday's after prayers extended into the weekend. And the Damascus Alliance for National Change has called for national action next weekend.
And in Sudan, students in at least six universities were prevented from leaving campus by armed state security forces. Those who tried to leave were arrested or beaten back. One student, beaten by police yesterday, died today. Protests in Sudan stoked by an increase in basic commodity costs have grown in recent weeks, and demonstrators are calling for the ouster of President Omar Hassan al-Bashir.
Meanwhile in Tunisia, The European Union froze the finances of former President Zine al-Abidine Ben Ali today. Ben Ali built tremendous wealth during 23 years in power; he is accused by many of having done so at the expense of the Tunisian people. Thousands were on hand at the Tunis Airport yesterday when exiled Islamist leader Rachid Ghannouchi returned from two decades in exile. Ghannouchi led the Islamic Tendency Movement, characterized by equality, political pluralism and democracy. In the 1980s, he was repeatedly jailed and tortured by the Ben Ali regime. He had this to say:
"The path ahead is still long – stay united. We won't be able to achieve democracy without national reconciliation. We cannot achieve development with justice and democracy."