Newscast for Monday, November 28, 2011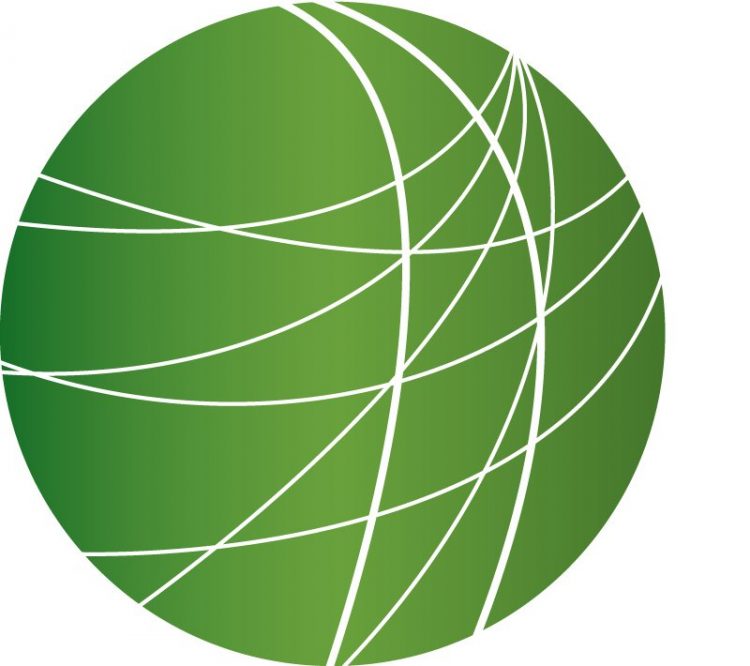 Egyptians show large vote turnout after week of protests, violence
Pakistan closes NATO supply route after condemning deadly attack
At Durban climate change conference, developing nations call for action and delegates hit gridlock
As Supreme Court readies for challenge to health care reform, questions raised over conflicts of interest for justices
HEADLINES
UN: Syrian forces rape, torture and kill; children among the victims
The UN released a report today documenting  summary executions and torture committed by Syrian troops.  The report details brutal sexual torture committed on male detainees  – both adults and children, one as young as 11 years old. Researchers surmise that rapes of females go unreported because of the stigma attached. The report says at least 250 kids are among the thousands dead since the beginning of the uprising in March of this year.
Arab League sanctions Syria, government supporters take to the streets
Supporters of Syria's President took to the streets in at least four cities today. Tens of thousands protested Arab League sanctions announced Sunday, including freezes on  both foreign financial aid and on transactions with Syria's central bank. Sheikh Hamad bin Jassim Al Thani, Prime Minister of Qatar, said the objective is to prevent foreign military intervention.
"We hope our brothers in Syria will sign this document to stop the killings and to release the detainees and prisoners. We also want the withdrawal of all military elements from the cities,villages and districts of Syria."
Bahrain medics back in court
In Bahrain, 20 medical professionals were in a civilian court today, hoping their military trial sentences will be tossed out. Prosecutors presented boxes of weapons they say belonged to the medics – hammers, chains, Kalishnikovs. The accused say the evidence is totally fabricated. Proceedings were  adjourned until early January. Government officials also established a panel called for by the Independent Commission of Inquiry after their report last week that accused state forces of torture,  killing peaceful protesters and arbitrary arrests. But major opposition parties say they won't  participate in the panel unless the current government steps down.
Kuwait government shake up
In Kuwait , the government DID resign today. The Cabinet stepped down after Prime Minister Sheikh Nasser tendered his resignation.  Sheikh Nasser has resigned seven times since 2006, the Parliament dissolved three times. The current Kuwaiti crisis is over corruption claims  and the fates of 24 opposition detainees who stormed Parliament earlier this month.
South Osettia set to elect first female leader in region
Voters in South Ossetia are on the verge of electing the region's first female leader. The secessionist republic broke away from Georgia and is recognized by Russia as an independent state. FSRN's Jacob Resneck reports from Tbilisi.
With more than half the ballots counted, the election commission reports ex-Education Minister Ala Dzhioeva is in the lead with 51 percent of the vote. Her opponent Minister of Emergency Situations Anatoly Bibilov trails by a thousand votes. But unofficial results put Dzhioeva firmly ahead. The Kremlin had openly backed Bibilov. And outgoing strongman President Eduard Kokoity, who is constitutionally barred from seeking another term, had dismissed Dzhioeva's electoral chances because she's a woman. But many voters have been attracted by her pro-independence platform. Her rival had hinted that South Ossetia could one day be absorbed into the Russian Federation whereas she has been adamant that South Ossetia remain independent. Now Bibilov alleges irregularities and refuses to concede. The Supreme Court is hearing the case today and ordered official results postponed until the judges rule later this week. Georgian officials in Tbilisi dismiss the election as a propaganda exercise orchestrated by Moscow. The two sides fought a five-day war over South Ossetia in 2008. The August war displaced about 20,000 ethnic Georgians. Jacob Resneck, FSRN, Tbilisi.
City University of New York tuition hikes spark protest
Students, faculty and community members are rallying in New York today to oppose tuition hikes at public city colleges and to protest alleged police brutality at last week's public hearings.  Jaisal Noor reports from New York.
Officials at Baruch college have canceled classes after 3:00 P.M. ahead of today's vote on tuition increases for the city's public university students. Barricades have been erected at the campus in anticipation of  a showdown with students and faculty angered over a plan to increase tuition $500 annually for the next five years. The proposal is expected to pass. University officials say the tuition hikes are necessary to offset budget shortfalls due to falling tax revenue. Dominique Nisperos a student and professor at Brooklyn College and member of the graduate school General Assembly disagrees.
"The fact they are saying there was not enough money, that was never the issue to begin with. This was something that they were planning before there was a recession."
The Higher Education Committee of the New York City Council has joined calls for an investigation of alleged police brutality at last week's public hearing. The New York Times reported officers beat peaceful students and faculty with batons as they attempted to enter the hearing. Jaisal Noor, FSRN, New York.
Democratic Republic of Congo electoral violence kills at least nine
Elections in the Democratic republic of Congo today turned violent – at least five people are dead at two voting centers, four others were killed over the weekend in the run up to the vote. At least three polling station were set on fire.  Claims of massive electoral fraud include children registered to vote numerous times under various names.   Incumbent President Laurent Kabila faces 10 challengers, but is set to win another 5 years in office.
Missouri teen refuses school Principal's demand she apologize for tweet about Governor
A high school senior in Missouri says she won't apologize for tweeting negative remarks about the Kansas Governor last week. Emma Sullivan's tweet caught the attention of Governor Brownback's staff, they contacted the school and Principal Karl Krawitz demanded she send an apology. She says while she'd be happy to talk to the Governor, she won't say she's sorry.
Longtime lawmaker Rep. Barney Frank, D-Mass, won't seek reelection
After serving 16 terms in the US House of Representatives, Congressman  Barney Frank announced he will not seek reelection. The Massachusetts Democrat he will write, teach and lecture – but will NOT lobby. He co-authored the Dodd-Frank bill, reining in Wall Street after the  2008 economic crisis.  Frank says the best part of retirement is that he'll no longer have to pretend to be nice to people he doesn't like.
FEATURES
Egyptians show large vote turnout after week of protests, violence
In Yemen, opposition leader Mohammed Baswindwa has been named the country's new prime minister and is expected to form an interim government before presidential elections in February. Last week, long-time ruler Ali Abdullah Saleh agreed to step down from power following months of protests and street clashes. Part of the deal included immunity from prosecution, but some are calling for Saleh to face justice. Today, Nobel Peace laureate Tawakkul Karman said she had met with the International Criminal Court to urge it to investigate Saleh's role in the violent crackdown on protesters during the past ten months.
In Egypt, people turned out to vote in large numbers today, even as demonstrators continue to block the country's cabinet building. It's the first parliamentary elections since the removal of dictator Hosni Mubarak and they have been preceded by a week of violence in and outside of Cairo, as demonstrators have clashed with riot police and the military, leaving more than 40 dead. David Enders is in Alexandria, Egypt and files this report.
Pakistan closes NATO supply route after condemning deadly attack
Today in Pakistan protesters condemned a NATO air strike over the weekend that killed at least 24 Pakistani soldiers and wounded others. The US led-NATO force in Afghanistan said they are investigating the attack that took place late Friday or early Saturday morning and called it "tragic" and "unintended." The details are still emerging.
Pakistan's Prime Minister condemned what his government called an "unprovoked" attack. Pakistan has shut down key supply lines for NATO forces leading into Afghanistan and said it is reviewing its alliance with the US.
For more, we're joined by writer Fred Branfman. He's articles have warned of the dangers of US policy in Pakistan and the region.
At Durban climate change conference, developing nations call for action and delegates hit gridlock
Today diplomats from around the world gathered in Durban, South Africa to start two weeks of negotiations on climate change. Two previous summits – in Copenhagen and Cancun – failed to reach an agreement on climate change action. Scientists are warning of dire consequences if an accord is not reached. The World Meteorological Association reported that Greenhouse gas levels in the atmosphere have hit an all-time high, and are rising at ever-faster rates. Oxfam International has just released a report detailing how heat waves and droughts are driving crop yields down and food prices up; the World Bank estimates those rising prices drove about 44 million people into extreme poverty last year. And yet, as dire as all that sounds, negotiations over how to stop climate change remain stalled. FSRN's Brian Edwards-Tiekert is covering the talks in Durban, and brings us this report.
As Supreme Court readies for challenge to health care reform, questions raised over conflicts of interest for justices
The fate of health care reform may be left up to the Supreme Court – justices are scheduled to take up the case early next year. But that doesn't mean attempts to influence the outcome have ceased. Republican lawmakers and conservatives have called for Justice Elena Kagan to recuse herself citing her previous role in the Obama Administration. And Justice Clarence Thomas has been urged to recuse himself by Democrats because of his wife's work to fight the law. FSRN's Michael Lawson reports.