Newscast for Wednesday, January 12, 2011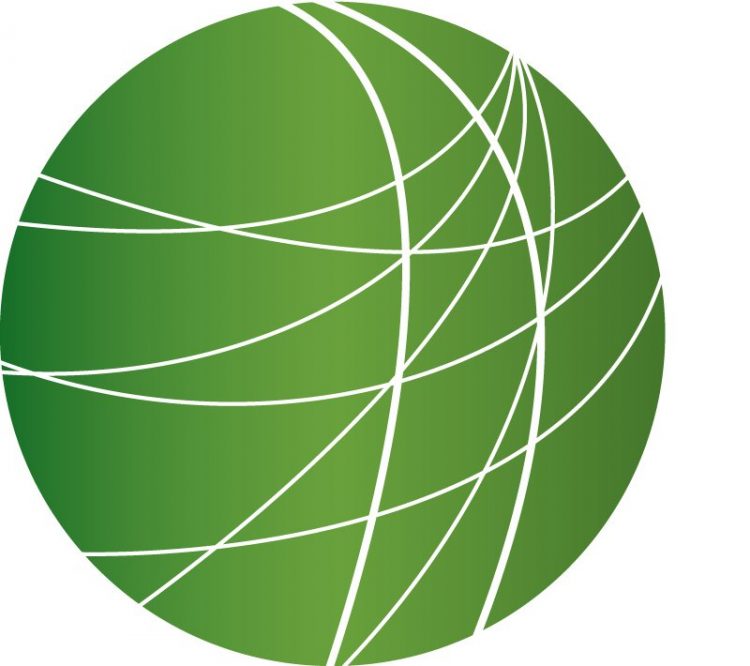 On the anniversary of the Haiti earthquake a report details an epidemic of rape
Australian city of Brisbane suffers worst flooding in a century
Illinois Senate votes to abolish death penalty
WINS Labor Radio news
HEADLINES
Lebanon's unity government collapses
The unity government of Lebanon has collapsed after several members of Hezbollah resigned.  The resignations come in response to an international investigation into the assassination of former Prime Minister Rafiq Hariri in 2005.  Members of Hezbollah are expected to be indicted in the case.  Lebanon's current Prime Minister Saad Hariri is currently in Washington meeting with President Obama.
More die in Tunisia protests
Residents of Tunisia's capital Tunis are under government-enforced curfew today, after weeks of protests over rising food prices and unemployment rates.  The government has deployed troops, the country's Interior Minister has been fired, and the President is promising to create 300,000 jobs, but this hasn't placated the angry youth.  Press TV reports that two people were killed in the city of Douz after police opened fire on demonstrators.  In all, more than 20 people have died in the unrest.  And as UN Radio's Charles Appel reports, the UN Human Rights Commission is calling for an investigation into the deaths.
The official government figure for the number of people killed last weekend stands at 21 but reputable human rights organizations have reported even higher numbers.  The United Nations human rights chief, Navi Pillay, says whatever the precise total, she is extremely concerned about the very high number of people killed.  She says if there is evidence that members of the security forces used excessive force or conducted extra-judicial killings, they should face legal action.  Charles Appel, United Nations.
Violence sweeps Cote d'Ivoire once again
Violence broke out again in Cote d'Ivoire today, as pro-Gbagbo security forces clashed with Ouattara supporters.  At least 6 people died.  Despite threats of military intervention, an end to the post-election turmoil in the West African nation is nowhere in sight.
Latest Numbers: US Homelessness rate up 3% in 2009
The homeless rate in the US increased by 3% between 2008 and 2009, according to the newest figures released by the National Alliance to End Homelessness.  The number of homeless families increased by 4%.  The recession is seen as the primary cause.  The Alliance's Nan Roman, who spoke today in DC, said homelessness is a lagging indicator of the economy.

"People don't become homeless on the day they lose their job.  It typically takes a long time for that to happen, or a while for that to happen.  So the pressure is not off.  We anticipate that there could be continued increases in 2010 and 2011."
Louisiana saw its homeless population more than double from 2008 to 2009, the largest increase in the county.
NOAA: 2010 tied for hottest year in global history
And finally, the National Oceanic and Atmospheric Administration said today that 2010 tied 2005 as the hottest year since 1880, when temperature measurements first began on a global scale.  For the continental US, 2010 was the 23rd hottest year in recorded history.  Last year was also the wettest year on record.
FEATURES
Memorial services and tributes for victims of the Arizona shooting
In Tucson tonight, community members will gather to honor the victims of Saturday's mass shooting. President Obama will speak at the memorial at the University of Arizona, which organizers titled "Together we thrive, Tucson and America." It will include a Native American blessing and the presentation of a chain constructed out of messages from the community.
The US House of Representatives postponed regular business today, to address the attacks and pass a resolution condemning the shooting and assassination attempt, which left six dead and 13 others wounded.
Giffords, along with several other survivors, remain in the hospital. The Director of Trauma at Tucson's University Medical Center, Dr. Peter Rhee briefed the public today on their status:
"We still have six patients in the hospital, one patient remains in a critical fashion, two are serious and three are in a fair condition…the update on the Congresswoman on this time period…I'm happy to state that none of the downward events have occurred at this time which is exactly what we kind of want to happen at this point."
Rhee added they've decreased the amount of sedation administered to Giffords, but did not offer further details on her condition. Family members of two survivors and Giffords staff members, Ron Barber and Pam Simon, also spoke today, thanking the doctors, community and people who helped save the lives of those injured during the shooting.
On the anniversary of the Haiti earthquake a report details an epidemic of rape
One year ago today, Haiti was devastated by a 7 point magnitude earthquake, leading to what some call the worst urban disaster since World War II. Wyclef Jean and the United Nations called for a moment of silence today, at 4:53 p-m eastern, the time the quake hit.
An exact death toll is still unavailable. The UN reports an estimated 230,000 were killed, while the Haitian government puts the figure at more than 300,000. Many were buried in mass graves, without being identified by family. Some experts say there are still bodies buried in the rubble.
Events to mark the anniversary took place across Haiti this week, including some aimed at empowering the community. A new project launched this week called a soapbox in Haiti is providing a platform for residents to tell their own stories and share thoughts on rebuilding.
In a video promoting the project, a Haitian says "I am counting on you to give the other countries another image of Haiti, so they can see that we are able to do positive things." "Negativity should not define us," she says, "let's fix things ourselves."
As residents look for ways to hasten reconstruction, more than a million remain homeless, living in displaced persons camps. Many don't even have a sturdy tent, using tarps and scavenged material as their home. Poor conditions in the camps and deficient water and sanitation helped to spread another crisis in Haiti – the cholera epidemic, which has killed more than 3600 so far.
But another epidemic is also sweeping the camps – sexual violence. MADRE, the international women's human rights organization, together with other groups, has released a report on sexual violence in Haiti one year after the earthquake, titled Our Bodies Are Still Trembling: Haitian Women Continue to Fight Against Rape. MADRE's Lisa Davis, is a co-author of the report and Coordinator for the Lawyers' Earthquake Response Network.
Australian city of Brisbane suffers worst flooding in a century
The skies are relatively clear today over the Australian city of Brisbane and the surrounding communities, but heavy rain over the past few days has caused major flooding.
Video from the scene shows massive tracks of farmland underwater, as well as submerged cars, overturned boats, large piles of debris floating down swollen rivers, and farm animals struggling to get to higher ground, taking refuge on the roofs of houses. ABC Australia spoke to one man who witnessed a river swell. "The whole area, it's just, you just can't describe it how much it changed, how much it changed in that afternoon. It went from being this nice little bubbling brook to this raging torrent that's just torn the whole community and trees that are 60-70 feet tall, just tore them clean out of the ground."
Flooding in Brisbane, the country's third largest city was expected to peak at high tide earlier this afternoon. So far 13 people have been found dead in the area, and 43 people are still missing. Thousands evacuated to emergency shelters, but that number should have been higher, Brisbane Lord Mayor Campbell Newman told the ABC: "My advice since yesterday has been that this is going to be a big flood, and they should to evacuate. Some people heeded my warning, others unfortunately haven't and then we've seen the emergency services people try to rescue people in boats today. And really that didn't need to happen." Newman says the city has plans in place to offer emergency shelter to 16,000 people. Currently more then 100-thousand homes are without electricity and raw sewage is spewing into the Brisbane River. Authorities are warning about the possibility of disease outbreaks. More than 20 people have died in floods across Australia in the past month.
Across the Indian Ocean to Sri Lanka, an estimated that 200-thousand people have been displaced by massive flooding in the eastern part of the country. In total, 18 people have died in mudslides and high waters.
Illinois Senate votes to abolish death penalty
In Illinois, the Senate voted yesterday to end the death penalty. This follows a house vote earlier this month, and the legislation now goes to Governor Pat Quinn. If signed into law, the State will become the 16th in the US to stop capital punishment. In recent years New York, New Jersey and New Mexico have all banned the death penalty. But some think repeal in Illinois could have wider implications. To discuss the issue, we go to Richard Dieter, Executive Director of the Death penalty Information Center.
WINS Labor Radio news