Newscast for Friday, March 4, 2011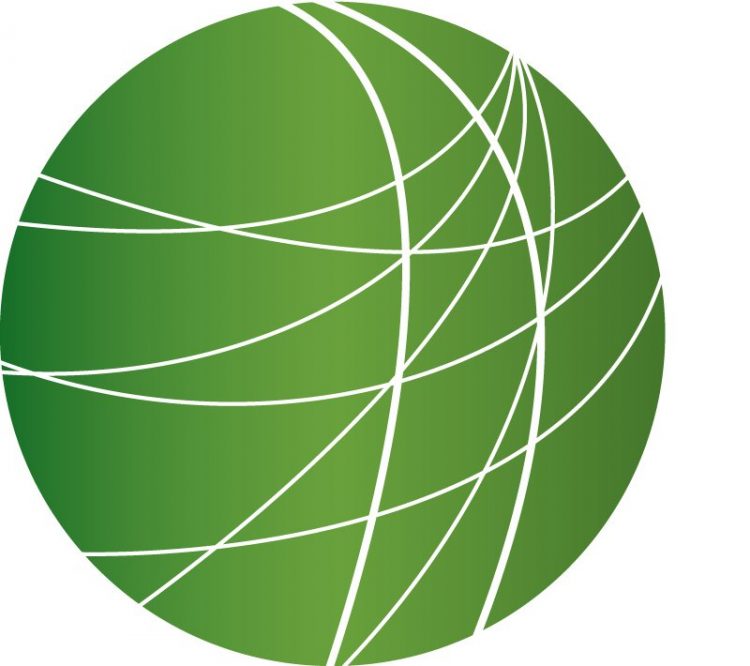 In Libya, Gaddafi's forces attack key city and disperse protesters in Tripoli
Protests continue in Iraq, Yemen and Oman
Mexico's militarized drug war and the impact on civilians
The British government's foreign aid budget meets growing resistance from recipients
The end of the three-week-long occupation of Wisconsin's State Capitol
US lawmakers push to remove the EPA's regulatory authority over greenhouse gas emissions
HEADLINES
Tim DeChristopher convicted for government auction civil disobedience
Environmental activist Tim DeChristopher has been convicted on two felony counts by a Utah jury. In what supporter refer to as an act of civil disobedience, in 2008, DeChristopher bid on more than one million dollars in oil and gas leases near Utah's national parks. DeChristopher argues that the leases were being offered illegally by the Bush Administration. During the trial, hundreds have rallied at the courthouse in DeChristopher's support and after the ruling on Thursday, more than 50 supporters flowed out of the courtroom, taking position with signs and banners on the outside steps.
Sounds of singing
Video by the Salt Lake Tribune. The Jury Convicted DeChristopher of interfering with a government auction. He spoke to his supporters following the verdict, saying the government was pressuring him to feel like a little finger, all alone and easily broken.
"All those authorities in there wanted me to think like a finger, but our children are calling to us to think like a fist. And we know that now I'll have to go to prison. We know that now that's the reality, but that's just the job I have to do. That's the role that I face. And many before me have had to go to jail for justice. And if we are going to keep our vision, many after me will have to join me as well."
DeChristopher now faces up to 10 years in jail and a quarter-million dollar fine. His sentencing is scheduled for June 23rd.
Arkansas shuts down 2 fracking wells connected to earthquakes
Two natural gas drilling companies in north-central Arkansas agreed to temporarily abandon hydraulic fracking injection wells at an emergency meeting today. As FSRN's Malcolm Glover reports, those wells have been blamed for recent seismic activity in the area.
Reporter:
Officials with the Arkansas Oil and Gas Commission and geologists say they've found a link between two injection wells and more than 800 earthquakes that have rocked Arkansas in the last six months.  The wells are used to dispose of wastewater from the fracking process deep underground.
Both Chesapeake Energy and Clarita Operating Company voluntarily agreed to shut down the wells until a March 29th commission meeting. Chesapeake spokesman Danny Games says his company will bring its own experts to that hearing.
"We do not agree with the conclusions. We believe there is a lot of natural seismicity in this area and their a lot more subsurface data. We are just looking forward to a much more thorough evaluation of all of that."
At the late-March meeting, the commission will also decide whether to extend a moratorium on new wells put in place in January. Malcolm Glover, FSRN, Little Rock.
US employment shows encouraging gains
The unemployment rate in the US dropped to 8.9% in February, and the economy added 192,000 jobs according to data released today by the Labor Department. This the lowest unemployment rate since 2009. The number of people who are employment-stressed, working part time for economic reasons and others marginally attached to the labor force, fell to 15.9%, the lowest that number has been since April of 2009.
Harvard invites ROTC back to campus, gay groups still skeptical
Harvard University administration today signed an agreement formally reinstating the Military's Reserve Officers Training Program or ROTC after more than 40 years. FSRN's Chuck Rosina has the story.
Reporter:
ROTC was first kicked off the Harvard Campus back in 1969 during student protests of the Vietnam War. In recent years, the University refused to reinstate the program because of the Military's "Don't Ask, Don't Tell" policy. Harvard argued that endorsing ROTC on campus would be a violation of its own non-discrimination policy.
Recognition for ROTC at Harvard will resume when the law is officially repealed. In a statement, University President Drew Faust said, "Our renewed relationship affirms the vital role that the members of our Armed Forces play in serving the nation and securing our freedoms, while also affirming inclusion and opportunity as powerful American ideals." Under the agreement, Harvard will take financial responsibility for the program, give a Navy ROTC director an office on campus and allow cadets access to school facilities for ROTC training.
Although openly gay and lesbian individuals will be able to serve after top government officials certify the repeal of "Don't Ask, Don't Tell," the new policy does not apply to trans and intersex individuals. Marco Chan of the Harvard College Queer Students and Allies told the campus paper that because of this, the law still violates the schools non-discrimination policy. The student group is planning to protest the decision outside President Faust's office this afternoon. Chuck Rosina, FSRN, Boston.
FEATURES
In Libya, Gaddafi's forces attack key city and disperse protesters in Tripoli
In Libya, forces loyal to Colonel Gaddafi have been attacking the oil town of Zawiya. There are multiple reports of many dead and dozens injured. Meanwhile, in Tripoli today, after Friday prayers, protesters were dispersed with tear gas. Our sources say that most internet and phone communication with Libya have been cut off since last night. So for more we go to Rihab Elhaj, a Libyan American in Washington DC. She's co-founder of the New Libya Foundation and she's monitoring the situation in Libya. Her friends and family are in Tripoli.
Protests continue in Iraq, Yemen and Oman
In Baghdad, Basra, Nineveh and other cities across Iraq, thousands of people have defied a government ban and heavy security, to rally for the second Friday in a row to demand political reforms. In Yemen, in the town of Harf Sufyan, Reuters, citing witnesses, reports that the armed forces have fired on thousands of anti-government protesters, killing at least two. And In the town of Sohar in Oman, about two thousand people have protested over low wages and corruption. Reports suggest dozens of people may have died in demonstrations there during several weeks of unrest.
Mexico's militarized drug war and the impact on civilians
President Barack Obama met with his Mexican counterpart, Felipe Calderon yesterday for a high-level summit on bi-lateral relations. The outcome of the summit was not surprising and included, White House praises for what amounts to Calderon's militarization of large swaths of Mexico under the mantle of fighting organized crime.
"I have nothing but admiration for President Calderon in his willingness to take this on. The easy thing to do would be for him to ignore the corrosive, corrupting influence of these drug cartels within Mexico. That would be the easy thing to do. He's taking the hard path and he's shown great courage and great risk in doing so. And the United States will support him in any ways that we can to help him achieve his goals because his goals are our goals as well…and they should be the goals of the Mexican people."
But not all of the Mexican people share the goals outlined by the United States. And Mexico is experiencing some of the worst violence since the end of its Revolution. Reporter Shannon Young brings us the voices of people from Chihuahua, the state most impacted by the militarized Drug War.
The British government's foreign aid budget meets growing resistance from recipients
This week the British government announced its new foreign aid budget, a model adopted by other countries. But recipients of the aid are starting to resist the British policy. George Lavender reports.
The end of the three-week-long occupation of Wisconsin's State Capitol
The three-week-long occupation of Wisconsin's State Capitol has finally come to an end. Last night, a judge ordered the protesters to vacate the Capitol overnight. This followed a march by thousands of nurses and union supporters pressing for no more concessions to the Governor. Molly Stentz and Joanne Powers have the story from Madison.
US lawmakers push to remove the EPA's regulatory authority over greenhouse gas emissions
On Capitol Hill, a controversial House bill introduced Thursday would take away the EPA's ability to regulate greenhouse gases. This comes as, today, the Agency held its final public meeting for companies and the public to weigh-in on new greenhouse gas standards. Michael Lawson has more.