Newscast for Thursday, March 3, 2011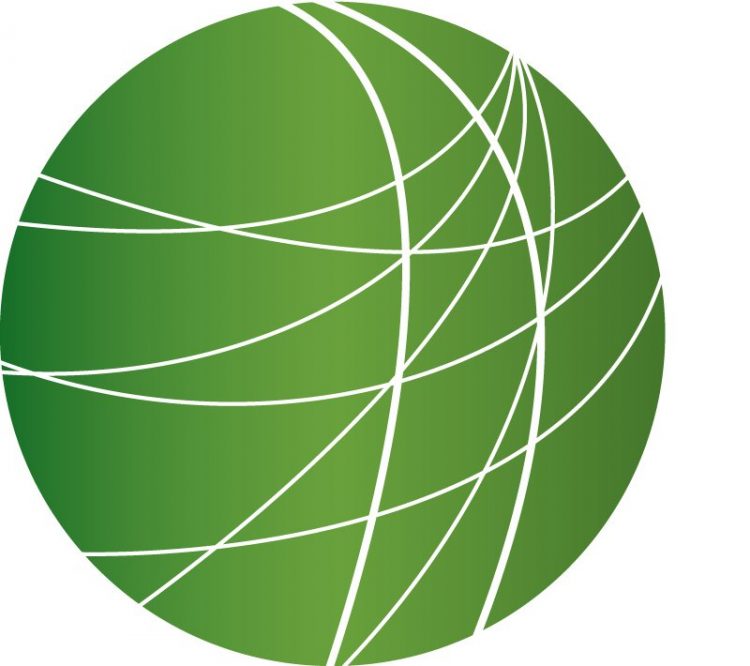 President Obama approves sending military aircraft to help evacuation of refugees in Libya
Two Iranian opposition leaders have disappeared following a crackdown by the authorities
Ohio's Senate passes a bill that restricts collective bargaining rights
Ohio Republican Senator says anti-union bill violates first amendment
The campaign to recall Wisconsin Senators who back Governor Walker's anti-union bill
The debate over changes to the new Healthcare law
HEADLINES
Charges against Bradley Manning mount
US Army Private First Class Bradley Manning is now facing 22 additional charges related to allegations that he leaked classified information to Wikileaks.  One of his alleged leaks is a video from a US army helicopter showing it opening fire on several men in Iraq, two of them Reuters journalists.  One of the charges he faces is "aiding the enemy" – a capital offence.  Salon legal analyst Glenn Greenwald told Democracy Now! this morning that this raises the question of who the enemy is – it's either Wikileaks or…
"By disseminating this information to Wikileaks and other news organizations that ultimately published it, it enabled the Taliban and Al Qaeda to read this information and access it. Which would basically mean that any kind of leak now of classified information to newspapers where your intent was not to aid the Taliban or help them, but to expose wrongdoing, is now considered a capital offense and considered aiding and abetting the enemy in that sense.  And that's an amazingly broad and expansive definition of what that offense would be."
Prosecutors have not indicated they will seek the death penalty. 23-year old Bradley Manning is currently being held in a military prison in Quantico, Virginia, under prevention-of-injury watch. Many advocates have complained that the conditions of his imprisonment violate his human rights. Manning's lawyer David Coombs filed a complaint in January against the confinement conditions, but it has not been addressed. Coombs predicts Manning's trial date will be set for early June.
Arkansas earthquakes linked to hydraulic fracking
More than 800 earthquakes have hit Arkansas since September, including a powerful 4.7 magnitude quake felt throughout the state last weekend.  In looking for possible causes, officials with the Arkansas Oil and Gas Commission say they've found a possible correlation between the seismic activity and hydraulic fracturing, or natural gas fracking operations in the state. As FSRN's Malcolm Glover reports, an emergency meeting is scheduled for tomorrow.
State oil and gas officials are considering shutting down two injection wells that have been linked to a sharp increase in earthquakes in north-central Arkansas. The wells are used by the natural gas industry to transport wastewater used in the fracking process. Shane Khoury, Deputy Director of the state Oil and Gas Commission, says preliminary geological test results are a deciding factor.
"We believe there is a potential correlation between injection operations in one or two of these specific wells with seismic activity in the area. That evidence will be presented by us and the Geological Survey at Friday's hearing."
Khoury says the companies, Chesapeake Operating Inc. and Clarita Operating LLC, can present their own evidence at the hearing. Chesapeake Energy says it believes its wells are safe.
A moratorium on new wastewater wells was put in place January to give scientists until mid-summer to study any possible links to earthquake activity. Malcolm Glover, FSRN, Little Rock.
Six women killed by Gbagbo supporters in Ivory Coast
Violence continued today in Ivory Coast, where 6 Alassane Ouattara supporters were shot dead during a women's march.  Reuters reports that men in uniform, assumed to be supporters of Laurent Gbagbo, arrived at the protest in trucks then opened fire on the participants. Gbagbo still refuses to cede power, even though Ouattara won an internationally recognized election. Several international radio stations have been taken off the air, including, says the BBC, its own broadcast. And power and water has been shut off to the northern part of the country, the seat of support for Ouattara.
Opposition groups approve of new Egyptian PM
Protesters in Cairo have been calling for the resignation of Prime Minister Ahmed Shafiq.  Today, just hours ahead of a planned mass sit-in in Tahrir Square, the country's armed forces announced the politician had been replaced.  Aya Batrawy has more from Egypt.
Opposition groups and activists expressed initial approval of the Egyptian Armed Forces' appointment of Essam Sharaf as Egypt's new prime minister. Sharaf, who replaced the controversial Ahmed Shafiq, has a "good reputation" and was seen taking part in anti-government protests prior the resignation of Hosni Mubarak.
Sharaf, an engineering university professor with a PhD from Purdue University, had served previously as a minister of transport under Mubarak for less than two years.  He resigned from the post after a deadly train accident.
But Egypt's largest opposition, the Muslim Brotherhood, told FSRN they believe Sharaf left the ministry because "either he wasn't happy with corruption or wasn't practicing it so those in charge weren't happy with him."  The youth-led April 6th Movement told FSRN they were pleased with Sharaf's appointment because he has been on the side of the revolution from the beginning.
He is now tasked with forming a new cabinet. Activists will now wait to see if he responds to their demands and purges all of Mubarak's appointed ministers. Aya Batrawy, FSRN, Cairo.
Zimbabwe activists tortured while in custody
The UN says it is concerned about the safety of 45 people arrested two weeks ago in Zimbabwe for attending a discussion about the pro-democracy movements in northern Africa. They have been charged with treason and face a possible death penalty. Among the arrested was University of Zimbabwe lecturer and meeting organizer Munyaradzi Gwisai. He told local media that many of those arrested have been beaten, lashed and tortured for information about the meeting. An initial trial is expected to begin next week.
FEATURES
President Obama approves sending military aircraft to help evacuation of refugees in Libya
In Libya news reports say there were air strikes this morning on the oil town of Brega where yesterday army units allied with the opposition repelled attacks from Gaddafi's forces.   The Dutch government has confirmed that three of its soldiers helping to evacuate civilians have been captured by pro-Gaddafi forces.  Today, President Obama said the US is putting in place what he called "unprecedented" sanctions and responding to the urgent humanitarian needs of tens of thousands of people who are fleeing Libya:
"I have therefore approved the use of US military aircraft to help move Egyptians who have fled to the Tunisian border to get back home to Egypt. I have authorized USAID to charter additional civilian aircraft to help people from other countries find their way home.  I've also directed USAID to send humanitarian assistance teams to the Libyan border so that they can work with the United Nations, NGOs and other international partners inside Libya to address the urgent needs of the Libyan people."
The International Criminal Court has announced an investigation into alleged crimes against humanity committed by Gaddafi and members of his regime.
Two Iranian opposition leaders have disappeared following a crackdown by the authorities
Human rights advocates are demanding Iranian authorities provide information about the whereabouts of former presidential candidates Mir Hossein Mousavi and Mehdi Karroubi.  Family members reported that the leaders and their wives were taken from house arrest, but government officials have denied this. Protests continued in Tehran this week, with dozens reported arrested. This follows massive demonstrations in several Iranian cities on February 14th. For more we go to exiled Iranian Ahmad Fatemi, in Sweden.  He's co-founder of Mission Free Iran and a member of the International Federation of Iranian Refugees.
Ohio's Senate passes a bill that restricts collective bargaining rights
Ohio's senate has passed a bill which makes major changes to collective bargaining rights for state and local workers.  Like similar legislation under consideration in Wisconsin and Indiana, The proposed law would reduce the scope of unions to bargain for their members.  The bill now goes to the house, where a vote is expected next week. Sehvilla Mann has more from Ohio.
Ohio Republican Senator says anti-union bill violates first amendment
Six Republicans joined Democrats in their opposition to Ohio's Senate Bill 5 which passed by just one vote, 17 to 16. One of those Republicans is Ohio Senator Tim Grendell.
The campaign to recall Wisconsin Senators who back Governor Walker's anti-union bill
The Wisconsin Senate passed a resolution today calling for police to detain the fourteen Democrats who fled the state in protest of the anti-union bill. The resolution said the lawmakers are guilty of contempt.  As the massive labor protests in Wisconsin near the end of their third week, movements to recall politicians are heating up. Recall campaigns for every eligible Republican State Senator were filed yesterday. Five Democratic State Senators are also facing recall campaigns. Organizers are also laying the groundwork to recall Governor Walker. Molly Stentz from WORT FM in Madison has the story.
The debate over changes to the new Healthcare law
In the coming months changes are in store for the nation's new health care law. Some are supported by the White House but others, like a provision passed by House Republicans today, are fiercely opposed by the Obama administration. Matt Laslo has the story from Washington.