Newscast for Monday, March 7, 2011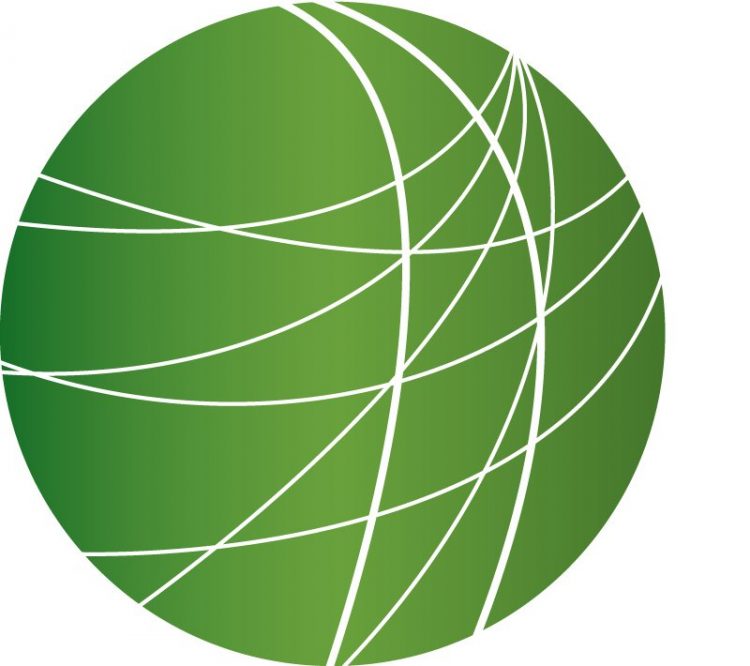 UN says Libya turmoil means a million people will need humanitarian help
Ivory Coast violence escalates towards Civil War
Court rules In favor of prisoners seeking DNA evidence
Wisconsin standoff over anti-union legislation continues
Supporters of tomato pickers rally in Tampa
HEADLINES
Israel closes major Gaza commercial crossing
Protests erupted this weekend in Gaza over Israel's closure of the territory's primary commercial border crossing.  Palestinian truck drivers say the one remaining commercial crossing does not have the capacity to handle their economic needs.  FSRN's Rami Almeghari has more.

With the ordered closure of the Karni crossing this weekend, Israel has now sealed off all but one of Gaza's four commercial border crossings.  The Karni crossing, called Muntar by Palestinians, had been a major economic hub since the mid-1990s.  Now only the Kerem Shalom crossing remains open, and commercial sources in Gaza say it is too small to handle large numbers of shipments.
Dr. Maher Al-Tabba'a is spokesperson for the Gaza Chamber of Commerce.
"Unfortunately, the complete closure of Muntar will badly affect the Gaza economy.  It further tightens the siege of Gaza.  The Kerem Shalom crossing is about fifty kilometers away from downtown Gaza City and this will increase the cost of shipments.  Residents will likely pay the price."
The Kerem Shalom crossing is also used for importing fuel to Gaza.  Last January, Israeli authorities closed the Nahal Auz fuel terminal in eastern Gaza.  Rami Almeghari, FSRN, Gaza.
Indian Supreme court supports passive euthanasia
India's Highest Court has rejected a petition for the mercy killing, or euthanasia, of a woman who has been in a "persistent vegetative state" for nearly 40 years.  The Supreme Court ruled that the "right to life" guaranteed by the country's constitution does not include the right to die, but did clear the way for some forms of end-of-life practices.  FSRN's Jasvinder Sehgal has the story.
Aruna Shanbaug, a nurse, was brutally raped in 1973, and suffered brain damage and paralysis.  She's been cared for in a Mumbai hospital ever since.  A friend of Shanbaug filed a petition seeking the court's permission to stop feeding her so that she could die peacefully.  But the court rejected the request, after impassioned pleas from hospital staff.
This is not for the first time that a request for "mercy death" has been rejected in India.  But today's ruling is different because the court cleared the way for the legalization of "passive euthanasia," if decided in consultation with medial staff and the high court. Passive euthanasia involves allowing a patient to die through the withdrawal of life support systems. Parliament would have to pass legislation for it to become law.
A lawyer in the case told local media it's not clear yet if the ruling makes Shanbaug a candidate for passive euthanasia. Jasvinder Sehgal, FSRN, India.
New Utah laws trigger mixed emotions in immigration advocates
Immigrant advocates have criticized the recent anti-immigration shift in many state legislatures.  But some are now cheering Utah legislation that is currently awaiting the signature of the governor.  Under the bills, passed late last Friday, law enforcement would be required to check the immigration status of people who commit felonies or some misdemeanors.  But the state would also offer a guest worker program.  This part of the law could run at odds with the federal government because states technically don't have the power to instate such programs.  Under the legislation, the Utah governor would have two years to negotiate a waiver with the federal government.  But many immigration activists in the state are still angry about the law enforcement aspect of the legislation.  Several hundred people rallied against that provision at the capital on Saturday, urging the governor to veto that bill.
Activists protest cuts to social programs in Maine
Protesters gathered in Maine's capital today to voice opposition to the Republican governor's proposed cuts to social safety net programs. FSRN's Meredith DeFrancesco reports from Augusta.
Governor Paul LePage's proposed budget cuts would include a 5-year lifetime limit on receiving Temporary Assistance for Needy Families, or TANF. Despite the governor's rhetoric about protecting the disabled, research shows close to 90% of families in the state who receive TANF for more than 5 years have a family member with a disability.
The budget would also restrict eligibility for Medicaid, and slash subsidies for Medicare and Maine's state-subsidized health insurance program.  In perhaps the most draconian measure, Governor LePage's proposal would deny Maine residents, who are not US citizens, eligibility for Medicaid, TANF, Food Supplements and Supplemental Security Income for the first five years they reside in Maine.
Today's rally is one of a series at the capital concerning the budget proposal. Meredith DeFrancesco, FSRN, Maine.
FEATURES
UN says Libya turmoil means a million people will need humanitarian help
Clashes continue in Libya, where air strikes in the oil town of Ras Lanuf killed several and hit a vehicle carrying a family. In Misurata and Zawiya, pro-Gaddafi forces used tanks, helicopters and other artillery. Dozens are reported killed and more injured. President Obama addressed the violence today, following a meeting with Australian Prime Minister Julia Gillard, and repeated that leaders are still considering military options:
"I want to send a very clear message to those who are around Colonel Qaddafi:  It is their choice to make how they operate moving forward, and they will be held accountable for whatever violence continues to take place there.  In the meantime, we've got NATO, as we speak, consulting in Brussels around a wide range of potential options, including potential military options, in response to the violence that continues to take place inside of Libya.  In addition, we have taken the lead on a host of humanitarian efforts, and I just authorized an additional $15 million that will be provided to aid organizations that are already on the ground.  And we've been coordinating with the United Nations, which now has a number of personnel on the ground as well, to make sure that people are getting the help they need and we are in a position to respond to any additional emergencies that may arise out of the situation there."
The UN is warning that up to a million people will need humanitarian assistance, both those inside Libya and migrants fleeing the violence. Valerie Amos is the United Nations Emergency Relief Coordinator.
Much remains to be done in the days and weeks ahead especially if the situation continues to deteriorate. The appeal that we just launched is an initial common humanitarian action plan among the aid agencies responding to the crisis. It will ensure that migrants who leave Libya for Tunisia, Egypt and Niger receive adequate humanitarian relief and that they are transported to their countries of origin promptly. Within opposition controlled parts of Libya the appeal outlines the funding required to assess analyze and respond to current and possible future humanitarian needs."
The UN is asking for $160 million to support the humanitarian response in Libya.
Protests also took place in Algeria today where thousands of police demanded better salaries and working conditions.
In Bahrain, hundreds of Shiite Muslims continued their protests today, rallying outside the US Embassy. On Sunday thousands formed a human chain around the capital. The Crown Prince said protests would continue to be allowed but must be peaceful. Bahraini opposition groups have sent a letter to the crown prince demanding a new government and constitution. Demonstrations also continued in Iraq today, where hundreds gathered in Baghdad and Fallujah, calling for better jobs and security and an end to corruption.
Ivory Coast violence escalates towards Civil War
In Ivory Coast, rebels are reported to have seized villages and towns near the border with Liberia. Some observers say it's the worst violence since the 2003 civil war. Meanwhile, in the capital Abidjan, security forces and youth loyal to incumbent President Laurent Gbagbo, have ransacked the homes of the Ministers named by the opposition leader. Alassane Ouattara, who was recognized as the winner of November's Presidential elections by the UN, the EU and the African Union, remains under UN protection in a hotel. For more we go to Professor Stephen Ellis from the African Studies Centre at the University of Leiden in The Netherlands. In January he and 50 other academics signed an open letter, published in French newspaper Le Monde, warning of another possible Civil War in Ivory Coast.
Court rules In favor of prisoners seeking DNA evidence
The Supreme Court ruled today in favor of a death row inmate who sought post-conviction DNA testing. The case, Skinner v. Switzer, is the latest that shows how DNA testing has changed the criminal justice system. Michael Lawson has more on that story. In another decision issued today, the Supreme Court rejected the government's use of an exemption in the Freedom of Information Act to withhold documents from the public. In an 8-1 decision, the court ruled in favor of a Washington State resident who requested information on Navy maps of a West Coast ammunition dump. The high court also refused to hear a case challenging a lower court's ruling that found pharmaceutical companies could pay other companies money as an incentive not to produce generic drugs.
Wisconsin standoff over anti-union legislation continues
Attempts to pass anti-union legislation continue in a number of states. In Ohio, the house could vote this week on a bill that already cleared the senate. In Indiana House Democrats continue their boycott of a similar Republican bill by refusing to return from interstate. Protests over anti-union legislation in Wisconsin are now entering their fourth week. The stand-off between Governor Walker and the 14 Democratic Senators also continues, though with hints of a compromise. Molly Stentz from WORT FM in Madison has the story.
Supporters of tomato pickers rally in Tampa
In Tampa, hundreds of farm workers and their supporters rallied outside the Publix grocery store over the weekend, demanding better pay and working conditions for some 30,000 tomato pickers throughout Florida. The Coalition of Immokalee workers has asked the supermarket chain to sign a "Fair Food" agreement for those producing the $620 million tomato crop. FSRN's Zack Baddorf reports.