Newscast for Monday, August 29, 2011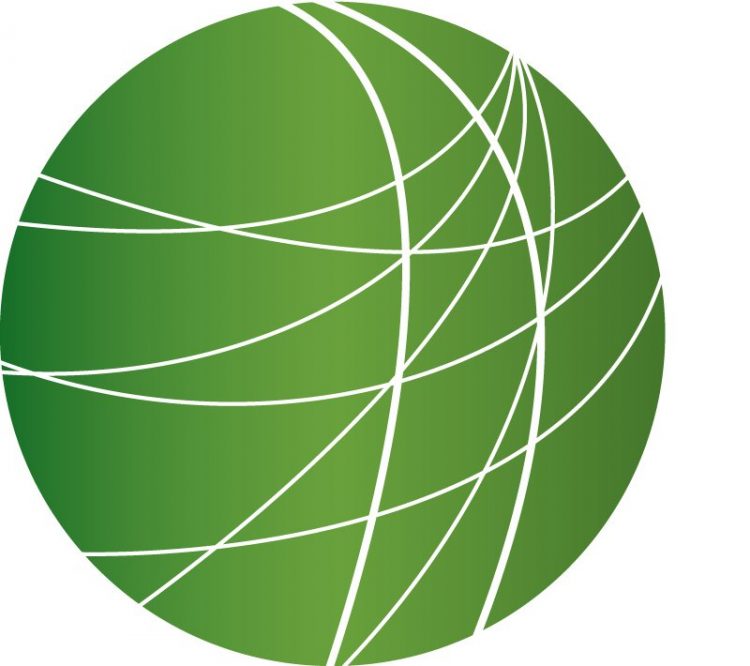 Massacres in Libya come to light as opposition forces advance
Indian Parliament moves to set up corruption agency, ending hunger strike
More than a hundred arrested in DC as protest over oil pipeline intensifies
Katrina anniversary marked with lessons from community activism
Pacific Island canoes make traditional voyage to bring attention to ocean threats
HEADLINES
Hurricane Irene hits eastern seaboard, floods Vermont and the Catskills
Hurricane Irene pounded the eastern seaboard over the weekend, killing at least 30 people and causing billions of dollars in property damage. The storm made landfall in coastal North Carolina where it destroyed a number of homes before moving north. Parts of New York City were under evacuation orders with the notable exception of the Ryker's Island prison complex. Vermont and the Catskills region of New York state are experiencing major floods. Rivers there have burst their banks and swept away bridges in what has been described as the area's worst flooding in more than 80 years.
Typhoon hits Philippines, drenches Taiwan
A typhoon packing the punch of a Category 4 hurricane has killed 16 people in the Philippines. Typhoon "Nanmadol" was downgraded to a tropical storm as it moved on to Taiwan where it lingered long enough to cause flooding before continuing on to southeastern China.
Deadly landslides in Uganda, floods in Senegal
Torrential rains have also caused considerable damage to parts of Africa. Landslides in Eastern Uganda have killed at least 23 people, although some predict that death toll may rise as rescue workers continue to search the affected areas. Floodwaters have also destroyed farm fields and homes in Senegal. Alpha Jallow has more.
Flood waters have caused serious losses in the cities of Tambacounda and Kolda and their nearby rural areas. The heavy rains, which began on Friday, have damaged many homes and destroyed two bridges. Also severely impacted are farming communities in the interior. Flood waters drowned crops in small fields and maize and millet farms. Large quantities of bags of rice and cereals were swept away by the rains. Flood victims say they have not received any emergency aid from the government or NGOs, but rather have had to depend on relatives or private donations from wealthier families in the affected areas. Those left homeless by the floods have found shelter in schools and government warehouses. Alpha Jallow, FSRN, Tambacounda, Sengal.
Protest crackdown continues in Syria
The Syrian government continues to crack down on protests despite growing international condemnation. Video posted to YouTube shows a column of tanks rolling into the city of Edlib on Sunday along with trucks filled with soldiers. The BBC reports the use of tanks in the town of Rastan. Other reports indicate skirmishes between government forces and protestors took place in the city of Heet near the border with Lebanon. Anti-government protests erupted in Syria in March. The United Nations estimates more than 2,200 have people died in the unrest.
Mosque bombing in Baghdad kills 28
A suicide bomber killed 28 people at Baghdad's largest Sunni mosque Sunday. The attack came during a special service held as Rahmadan draws to a close. An Iraqi member of parliament from the Anbar province was among the dead. The explosion wounded at least 30 others.
New report documents government waste in war contracts
A new report claims that more than 30 billion dollars have been wasted in Iraq and Afghanistan over the last decade, and that changes must be made to avoid future waste in reconstruction projects. Alice Ollstein reports from Washington.
The bipartisan Commission on Wartime Contracting in Iraq and Afghanistan cites poor planning, inadequate competition, substandard management and oversight, lax accountability, subpar performance and outright fraud as contributing to the massive amount of waste. The commission's co-chairs estimate at least one in every six dollars of US spending for contracts and grants has gone down the drain. And that's not all, says the commission. The waste of funds erodes support for US military, diplomatic and development efforts; fosters corruption in host countries; and undermines US standing overseas. Scott Amey from the Project on Government Oversight says the report should be a wake up call.
"I'm hoping we apply some of these lessons learned, because we're not done in Iraq. Even when the troops are pulled out, the State Department is going to take over, and there's going to be ongoing reconstruction projects there. And obviously, we're doing the same in Afghanistan. And at that point, we need to apply some of those lessons to make sure the taxpayers are not being taken advantage of, and that taxpayer dollars are not prone to waste, fraud and abuse."
There have been up to 260-thousand contract workers in Iraq and Afghanistan — sometimes outnumbering US troops. The committee, charged by Congress to propose solutions, recommended more oversight from the Office of Management and Budget, a stricter review of the sustainability of proposed and existing projects, and revised standards on when to use contractors versus government employees. Alice Ollstein, FSRN, Washington, DC.
FEATURES
Massacres in Libya come to light as opposition forces advance
The Algerian foreign ministry said that family members of Muammar Gaddafi entered the country this morning, but it gave no details of the Libyan leader's whereabouts. Meanwhile, rebel forces in Libya moved toward Sirte – Gaddafi's stronghold – and residents of Tripoli struggled with power cuts and unreliable water service. Local hospitals are struggling to deal with an influx of injured people and life-saving equipment is running short, according to Doctors without Borders who has teams in the city. Reports of massacres are also coming to light, including one at a warehouse near Tripoli.
For more, we're joined from New York by Omar al-Issawi. He's the director of advocacy and communications for the Middle East and North Africa division at Human Rights Watch, the group that documented the killings.
To read the report, go to the Human Rights Watch website.
Indian Parliament moves to set up corruption agency, ending hunger strike
In India, 74-year-old activist Anna Hazare has vowed to keep the pressure on the government to create an independent agency that would monitor high level corruption in the country. Over the weekend, Hazare ended his hunger strike after going without food for more than 12 days. His cause has riveted the nation and led to huge protests across India. In a special session on Saturday, the parliament agreed to pass legislation, but as FSRN's Jasvinder Sehgal reports, details still have to be worked out.
More than a hundred arrested in DC as protest over oil pipeline intensifies
In Washington, the largest group of demonstrators yet were arrested Monday outside the White House as they protested the controversial Transcanada Keystone XL pipeline. The pipeline would carry crude oil drawn from Alberta's tar sands from Canada to the Texas Gulf Coast. Protestors are aiming to persuade President Obama to deny the pipeline's permit even though the State Department recently endorsed the project. Michael Lawson has the details.
Katrina anniversary marked with lessons from community activism
As communities in the Caribbean and along the East Coast clean up the destruction following Hurricane Irene, many in the Gulf Coast are marking the 6th anniversary of Katrina. The 2005 disaster was one of the worst in US history, leaving an estimated 1,800 dead. Yesterday, residents of New Orleans paid tribute to those who lost their lives when the city's floodwalls failed and storm surge inundated the streets with deadly floodwaters.
Sound courtesy of the Times-Picayune. The city is still contending with rebuilding homes, jobs and the education system. Journalist Jordan Flaherty discussed the legacy of the disaster with the Real News Network's Danya Nadar.
"Now six years later we still have more than 100,000 that haven't returned. The pre-Katrina population was 465,000, now there's about 350,000 people…we're still dealing with the legacy of those changes."
Flaherty said one of the most important struggles following Katrina was winning accountability for police corruption, including the convictions earlier this month of police officers who shot unarmed civilians who were trying to flee to safety on the Danziger Bridge.
"We now know, as former District Attorney Eddie Jordan said, that the police officers of New Orleans actually committed more crimes than the people of New Orleans in this post-Katrina period…and it's a completely unique and incredible struggle led by people at the ground that is so much for people to learn from all around the country."
That was journalist Jordan Flaherty. To hear his full interview with The Real News Network go to The Real News.com.
Pacific Island canoes make traditional voyage to bring attention to ocean threats
Six traditional sailing canoes from the Pacific Islands arrive in San Diego this week. It's part of a voyage to raise awareness about threats to the world's largest ocean and bring together indigenous leaders and scientists. FSRN's George Lavender reports.