Newscast for Wednesday, April 6, 2011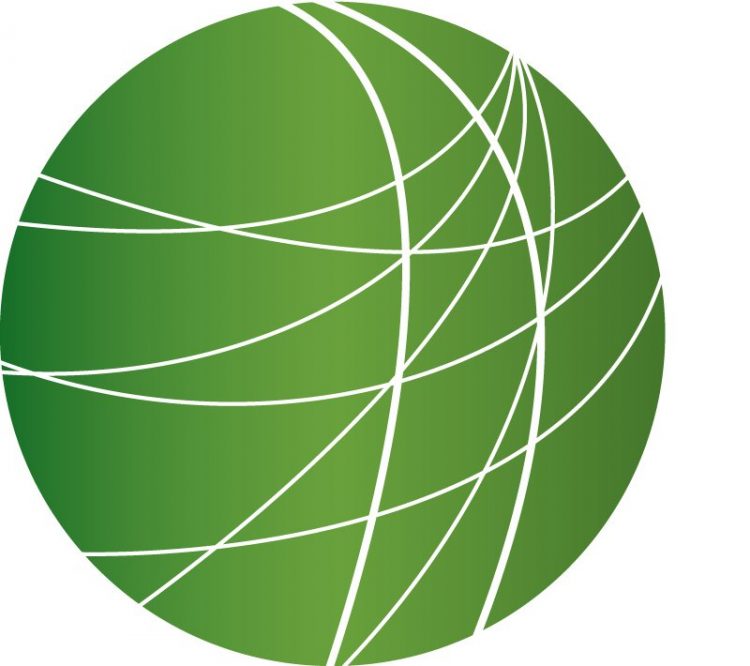 Ivory Coast forces attack the presidential compound in Abidjan
Tens of thousands of refugees fleeing violence in Libya
Yemeni protestors renew calls for President Saleh to step down
Democrats debate Republican 2012 budget blue print
HEADLINES
Japan plugs radioactive water leak at damaged plant
Japanese workers have stopped the leak of radioactive water from the earthquake-damaged Fukushima nuclear power plant, but the situation is still far from under control, according to a confidential US Nuclear Regulatory report obtained by the New York Times.  The report identifies a wide array of problems including build-ups of hydrogen gas that could cause explosions similar to those that crippled the plant soon after the earthquake.  Workers have begun injecting nitrogen into a reactor to try to stabilize the hydrogen.  Plant owners are also facing the problem of how to dispose of millions of gallons of radioactive wastewater – they've been dumping it into the ocean for several days now.  Voice of America reports the dumping will continue until at least Friday.
Wisconsin Supreme Court election likely headed to recount
The outcome of Wisconsin's closely-watched Supreme Court election is still too close to call.  Candidates were in a virtual tie as final precincts reported their vote counts this morning.  WORT's Molly Stentz reports for FSRN from Madison.
Wisconsinites voted in record numbers Tuesday.  Voter turnout was 33% statewide and more than 50% in the capital.  Driving voters was the race for Supreme Court Justice, where little-known Madison lawyer JoAnne Kloppenburg challenged a sitting judge with over a decade on the Court.  Hanging in the balance of this race is Governor Walker's legislation gutting collective bargaining rights for public workers.  The Supreme Court is expected to have the final say on whether his law will be enacted.
The larger than expected turnout caused delays in election returns last night.  Final precincts reported early this morning that Kloppenburg held a razor thin edge over incumbent Judge David Prosser.
"It's not over yet.  We're still hopeful."
Kloppenburg has an edge of only a few hundred votes out of the one and a half million cast statewide.  A recount is widely expected.
In another race, Democrat Chris Abele handily beat out a Republican to take Governor Scott Walker's previous position as county Executive in Milwaukee. The Democrat's 20-point win is being touted by state media as a referendum on the Governor. Molly Stentz. FSRN. Madison.
Government shutdown budget deadline approaches
Today, a meeting between President Obama and Congressional leaders aimed at working towards a budget compromise was cancelled.  Congress is currently at a stalemate over the budget, and is facing a weekend deadline to extend funding, or face a government shutdown.  GOP Representatives have been told to stay in Washington this weekend, possibly signaling intentions to continue work on the issue.
President Obama addressed the budget during a Town Hall in Pennsylvania this afternoon.
"So we've agreed to a compromise, but somehow we still don't have a deal. Because some folks are trying to inject politics into what should be a simple debate about how to pay our bills. They're stuffing all kinds of issues into there: abortion and the environment, healthcare."
Obama said a government shutdown could hurt the recent economic momentum the country is building.
The American Federation of Government Employees has sued the Obama Administration for not adequately informing the Union how a government shutdown would affect federal workers.  Among the Union's concerns is that the government will force certain so-called "essential" employees to work, without guaranteeing that those employees will be paid.
US Ambassador expelled from Ecuador
Ecuador has expelled the US Envoy after a diplomatic cable leaked by WikiLeaks showed US distrust in the country's police.  In the 2009 the cable, US Ambassador Heather Hodges accused a former top police official of corruption.  Ecuador's foreign minister says the country is not breaking diplomatic ties with the US, but that Ambassador Hodges is unwelcome.
Largest protests yet expected criticizing Mexican government response to drug violence
Demonstrations against Drug War violence and policies are scheduled this afternoon in cities across Mexico.  FSRN's Shannon Young has more from Oaxaca, where one of the protests is planned.
Thirty-two cities in Mexico and more than 10 abroad will hold demonstrations to condemn the violence that has claimed the lives of some 36,000 people.  Many predict today's marches will be the largest organized public outcry to date against the militarized Drug War President Felipe Calderon launched in late 2006.  
The marches come at the behest of well-known writer, Javier Sicilia, whose son and close friends were found dead last week. In a press conference in the city of Cuernavaca, Sicilia slammed the government for its Drug War polices and criticized the drug cartels for abandoning the codes that, in the past, made civilians off-limits to attacks.  Sicilia called on people to come out in large numbers to overcome the fear and create a safe space for dissent against the Drug War. Marches will take place in some of the hardest-hit cities in the north – including Ciudad Juarez, Reynosa, Saltillo and Monterrey. Shannon Young, FSRN, Oaxaca.
Tennessee sewage holding wall collapses, killing two
In Tennessee, it's estimated that nearly a million gallons of untreated sewage has spilled into the Little Pigeon River near the eastern city of Gatlinburg. Two employees of Veolia Water North America died yesterday when a retaining wall collapsed on top of them. A Gatlinburg city official told WBIR news.
"At this point it's unknown what has caused this to happen."
The wastewater plant is not currently functioning, and state officials are advising residents not to come in contact with river water.
FEATURES
Ivory Coast forces attack the presidential compound in Abidjan
In Ivory Coast forces loyal to Alassane Ouattara attacked the presidential compound in the capital Abidjan where Laurent Gbagbo is sheltering with his family.  The assault failed to capture Gbagbo who is reportedly still in negotiations about his departure and insists he won November's presidential elections.  Meanwhile, thousands of people across the country remain in urgent humanitarian need and there have been widespread reports of atrocities during this conflict between the two presidential rivals.  For more we go to, Christine Hall, president of Ivorian Hope a US based charity that is helping victims of the conflict in Ivory Coast.
Tens of thousands of refugees fleeing violence in Libya
The conflict in Libya has created a massive refugee crisis, and more than 400,000 people have already fled the country. Today, a boat carrying an estimated 300 migrants from Libya, including many women and children, capsized about 40 miles from the Italian island of Lampedusa. More than 40 people were rescued, but the rest are still missing. Jean Philippe Chauzy is a spokesperson with the International Organization for Migration (IOM):
"What we are hearing from those survivors is that the boat left probably from the area of Tripoli, that the boat was heavily laden. The survivors are saying that about 300 people were on the boat. Fifty have survived. So that means we still have 250 people, lost at sea, that are still missing. I would say that the survivors are quite traumatized by the ordeal that they have just gone through."
The IOM says there were asylum seekers from Somalia, Nigeria, Bangladesh, Ivory Coast, Chad and Sudan on the boat.
Migrants fleeing Libya are facing many others challenges, as they try to survive in temporary camps and secure travel documents. FSRN's Raphael Krafft recently talked to some migrants about their experiences.
Yemeni protestors renew calls for President Saleh to step down
The Yemeni city of Taiz today, continues to be a focus of ongoing demonstrations calling for an end to the regime President Ali Abdullah Saleh. Tens of thousands of people defied a government ban and marched through the streets in response to calls for a general strike, according to Associated Press (AP).
Today, Amnesty International called on countries, including the United States, to stop sending weapons to the country. In recent days, many hundreds in towns and cities across the country have been injured by security forces using live ammunition and tear gas. Rupert Colville, spokesperson for the UN High Commissioner on Human Rights said yesterday, the death toll was already more than 100:
"We are very alarmed by reports of disproportionate and excessive use of force, including machine guns, against peaceful protestors by Government security forces in Taiz yesterday, which apparently led to at least 15 deaths and dozens of serious injuries."
In a White House statement released yesterday, the Obama administration condemned the violence and called for a full investigation but stopped short of demanding President Saleh step down. Yemen has been a strategic ally for the United States, and is a recipient of foreign and military aid. The US government was also on friendly terms with Saleh, who agreed to let the US launch strikes against militants in the country, according to information revealed through leaked diplomatic cables. Pentagon Press Secretary Geoff Morrell said Yemen continues to be a major concern to the US because of the presence of al-Qaeda:
"We have worked hard over the past several years to try to increase the Yemeni government's capacity to deal with that threat in their midst. That is a prudent course of action, given the fact that we knew there was, or is still, a very real threat emanating from that small country on the Arabian Peninsula. So I don't think there is anybody here — or anywhere else, frankly, in this government — who is questioning whether that was the right thing to do and remains the right thing to do. Obviously, the situation right now is a — is a difficult one. The longer is festers, the more difficult it becomes. That is why this government has been urging a negotiated transition as quickly as possible.  And hopefully, as that takes place, we will be able to better collectively go after this threat that exists in Yemen."
The Yemeni government has agreed to talks in Saudi Arabia, hosted by the Gulf Co-operation Council.  One opposition figure, the military leader General Ali Mohsen, who recently defected from the government, also agreed to join the discussions, but Mohsen, as a close former member of the regime, is not regarded as representative of the protestors.
Democrats debate Republican 2012 budget blue print
Today in the US House Budget Committee, Democrats debated the long awaited Republican budget blue print for next year, which includes some sweeping changes to Medicare and Medicaid. Matt Laslo reports from Washington.