Newscast for Tuesday, March 8, 2011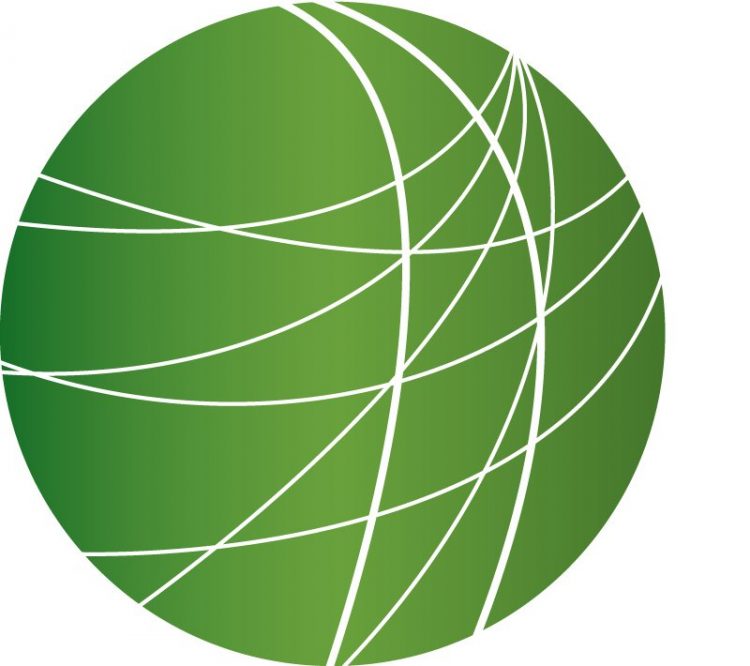 The centenary of International Women's Day: worldwide events highlight gender equality issues
In Cairo, men harass a women's rights rally
Nigerian women lead the struggle against environmental and social problems caused by oil companies
The legal obstacles faced by immigrant women in the US
Changing the portrayal of women in the media
HEADLINES
Airstrikes and tanks target Libyan resistance
Airstrikes targeted Libyan rebels in the town of Ras Lanouf while tanks shelled the opposition in Zawiya and Ben Jewad. The number of injured is difficult to confirm, but hospitals are reportedly overwhelmed. The head of the opposition National Council in Benghazi told Al Jazeera they have called for the departure of Muammar Ghaddafi within the next 72 hours. Nation members of NATO and the UN Security Council are discussing the possibility of military intervention by establishing a no-fly zone over Libya in reaction to aerial bombardments in the eastern part of the country.
Tunisia names interim government, dismantles secret police
Tunisia now has an interim government in the wake of a popular uprising in January that ousted long-time president Ben Ali. The new cabinet is a mix of new faces and ministers from the old regime. As part of major reforms, the Interior Ministry has announced it will dismantle the apparatus of the State Security Department, a secret police agency accused of spying on political dissidents.
Reform leaders targeted in Iran, ex-president removed from top post of clerical body
Security forces in Tehran broke up a demonstration to mark International Women's Day. This, as former president Akbar Hashemi Rafsanjani was removed from his top position in Iran's influential body of governing clerics. There also are questions regarding the whereabouts of two leading reformists, former presidential candidates Mirhossein Mousavi and Mehdi Karroubi. Some reports indicate Mousavi and his wife have been placed under house arrest.
International Women's Day rally turns deadly in Ivory Coast
An International Women's Day rally turned deadly in Ivory Coast. Tensions have been high in the West African nation since the disputed outcome of November presidential elections. Troops loyal to President Laurent Gbagbo allegeDly opened fire at today's rally in Abidjan, killing at least four.
Obama OKs indefinite detention and military tribunals at Guantanamo
President Barack Obama signed an executive order Monday that will allow for the continued detenion without charge of detainees held at Guantanamo Bay. The White House also announced the resumption of military tribunals there. The move drew criticism from human rights groups. Some Guantanamo detainees have been held for 9 years without charge. As a presidential candidate, Obama promised to close the controversial detention center.
Wisconsin stand-off continues despite rumors of compromise
In Wisconsin, the stand-off between the Republican Governor and 14 Democratic Senators continues, despite hints of a compromise. Molly Stentz reports from Madison.
Ads are flooding the airwaves in Wisconsin as national groups spend hundreds of thousands of dollars in media buys for and against Governor Scott Walker. Recall campaigns targeting all 16 eligible state senators are also gaining momentum. A Senator must be in office for at least a year to be eligible for recall.
In a press conference Monday afternoon, Governor Walker claimed he'd brokered a deal that would have the exiled Senate Democrats returning home. He blamed the legislature's Democratic Leader, Mark Miller, for blocking it:
WALKER: We had that agreement, we had that process to move forward and then it all fell apart because Senator Miller is standing in the way.  Increasingly it seems Senator Miller appears to be listening more to the labor union bosses from Washington than he is even members of his own caucus.
But 11 of the 14 Senate Democrats who left the state to stall the controversial budget vote immediately fired back against the Governor, calling his claim false and saying they aren't returning until he negotiates.
Meanwhile, the Democratic Party has filed an ethics complaint with the state against the Governor over information that came out of the prank phone call with a presumed donor. Protesters continue to camp outside the Capitol overnight, in defiance of Administration rules. Molly Stentz, FSRN, Madison.
Texas bill would require transvaginal sonograms prior to abortion
A bill that would require women seeking abortions in Texas to undergo a transvaginal sonogram is headed for a final vote in the state's legislature. Supporters of the bill call it "informed consent". Opponents call it "invasive" and aimed at humiliating women who choose not carry pregnancies to term. Language in the bill would require a pregnant woman to sign a sonogram certification form prior to obtaining an abortion. The form would be kept on record for seven years. The bill is expected to easily pass the Republican dominated legislature and has the support of Governor Rick Perry. Victims of rape will not be exempt from the procedure.
FEATURES
The centenary of International Women's Day: worldwide events highlight gender equality issues
Today is the centenary of International Women's day and women's groups and activists all over the world and marking the occasion with rallies, debates and activities. International Women's Day was celebrated officially for the first time in Austria, Denmark, Germany and Switzerland in 1911 when more than a million people turned out to call for women's rights to work, vote, get an education and hold public office. Although 100 years have passed, Amnesty International's Widney Brown says many inequalities persist:
"I think what's fascinating is both the combination of how many of the things that women are fighting for now are exactly why women took to the streets a hundred years ago and created International Women's Day and there has been progress, indubitably, but what is so clear is how uneven that process has been…there are areas of the world where women have much more equality than in other areas of the world, but I think when you look back at a hundred years ago and then you look at what are the  protests that are going on in places like the Middle East and North Africa region, women want the right to vote, for their work to be respected and recognized and obviously to be paid for the work that they do.  And again what we see is women are generally working in the informal economy, they don't have labor rights protections and even in countries that have an equal pay act, for instance like England does, you still see pay differentials between men and women, so that's not changed."
The issues facing women around the world vary tremendously from life threatening sexual violence in the Congo, to restrictions on participation in social and political life in Pakistan and Saudi Arabia, to pay inequalities and the attack on reproductive freedoms in the United States.   As part of a campaign for gender equality by the group We Are Equals British actress Judi Dench recorded this video for International Women's Day, where she assumes her role of 'M', 007's boss in the James Bond movies and shares her views about gender issues with her charge:
"Women are responsible for two-thirds of the work done world-wide, yet earn only ten percent of the total income and own one percent of the property. It's not just about money and power. Every year and a staggering sixty million girls are deprived of even a basic education and a staggering sixty million are sexually assaulted on their way to school.  We're afraid to walk the streets at night and yet some of us are even more afraid to return to our own homes. At least one in four are victims of domestic violence. And every week, two women in the UK are killed by a current or former partner. So, are we equals? Until the answer is yes we must never stop asking."
In Cairo, men harass a women's rights rally
Egyptian activists had called for a million women march today in Cairo. But the demonstration in Tahrir Square turned violent when a few hundred women were drowned out by an equal number of men protesting angrily against their calls for equality. FSRN's Aya Batrawy has more.
Nigerian women lead the struggle against environmental and social problems caused by oil companies
The West-African nation of Nigeria is one of Africa's largest oil producers, and while the industry has created billions of dollars in revenue it also has led to corruption, repression and devastated the health and environment of many communities. But in the Niger Delta, women are fighting back. FSRN'S Nicole Hummel files this report.
The legal obstacles faced by immigrant women in the US
Today, in Atlanta Georgia, women's and human rights activists hosted an event in front of the State Capitol to celebrate 100 years of struggle led by immigrant women. They're also calling on lawmakers to reject legislation attacking immigrant women's human rights. At the turn of the last century, immigrant women led many of the fights against injustice and poor working conditions. Today, they still face numerous difficulties. Copycat versions of Arizona's controversial immigration bill, legal obstacles to getting an education and domestic abuse are just some of the issues. Azadeh Shahshahani, is Director of the Immigrants' Rights Project for Georgia's ACLU and she joins me now.
Changing the portrayal of women in the media
Women activists recently gathered in New York for the Commission on the Status of Women, held at the United Nations. One of those participating was Amy Sewell, the producer of the documentary "Mad Hot Ballroom," which follows New York City public school fifth graders as they train and compete in a dance competition. UN Radio's Julie Walker talked to Sewell about her work changing the way women and girls are portrayed in the media.