Newscast for Tuesday, December 13, 2011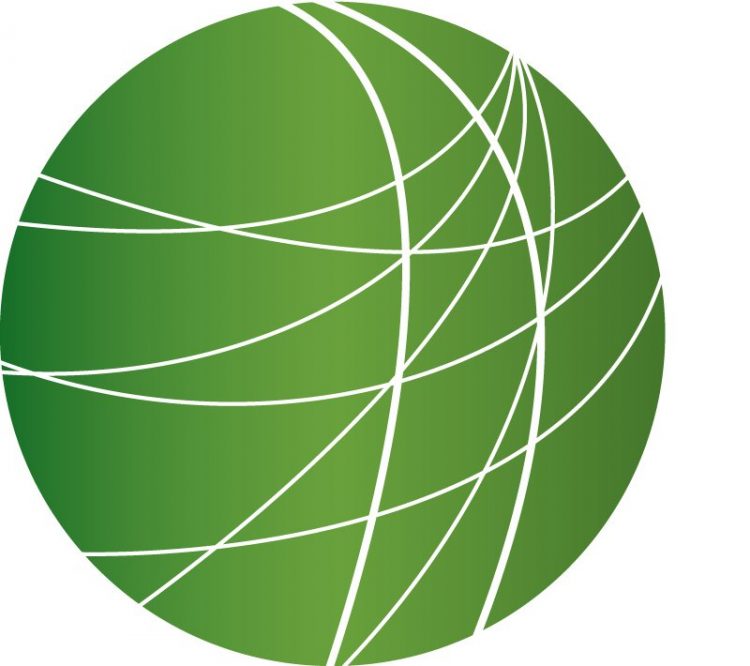 Lawmakers attach provision on Keystone XL Pipeline to payroll tax cut bill
Iraq and US forge uneasy prospect of post-war presence
Foreign rush for agro-fuel land in Africa leads to displacement, conflict
Israel approves $160 million plan to curb African refugees
In Egypt, livelihoods linked to tourism struggle
HEADLINES
US Senate filibusters El Salvador Ambassador nomination
The US Senate blocked approval of  the nation's interim Ambassador to El Salvador last night. President Obama appointed Mari Carmen Aponte during a congressional recess in 2010.  Led by South Carolina Republican Jim DeMint, the Senate filibustered her nomination. Aponte wrote an op ed piece this summer praising El Salvador's president for supporting a decree that bans all forms of discrimination by the government on the basis of sexual orientation. Senator DeMint. "Her decision to publish an opinion piece hostile to the culture of El Salvadorians present even more doubts about her fitness for the job." DeMint also revived old allegations that Aponte was once linked to a purported Cuban spy. The FBI found no such evidence, and Aponte has twice since been given top-secret security clearance.
Orlando city officials unanimously approve domestic partner registry
Gay rights advocates are celebrating Central Florida's first domestic partnership registry. Matthew Peddie reports from Orlando.
Orlando city commissioners voted unanimously for the ordinance Monday afternoon.  The Registry covers seven rights, including hospital visitation and the right to make health care and funeral decisions. Mary Meeks of the Orlando Anti-Discrimination Ordinance Committee, says those rights are some of the most important. "We all know examples of too many people who've been denied access to their partners in the hospital, who've been kicked out of funeral homes and told that they're not even allowed to have a voice in what happens to their partner after they pass away. So I think these are all incredibly important rights that are going to be available to literally tens of thousands of people just here in Orlando and Orange County, and hopefully as it spreads, to millions of people. It's hugely important, it's historic, it's transformational."  Ms. Meeks says Orange County is also considering a domestic partnership registry, and she hopes other local governments will follow. The registry will cost 30 dollars to sign and takes effect on January 12th. Matthew Peddie, FSRN, Orlando.
Michigan Governor considers bills banning domestic partnership benefits for public employees
In Michigan, the ACLU is calling on Gov. Rick Snyder to veto two bills on his desk. One would ban  public employers from offering domestic partnership benefits and another  would  bar such benefits from collective bargaining agreements.
Two student protesters in Mexico killed during demonstration
Two students were shot dead during a protest in southern Mexico yesterday. A third reportedly died of gunshots wounds hours later. Shannon Young has more.
Around 500 students from the Ayotzinapa rural teachers college in Guerrero state blocked part of a major highway yesterday to demand a meeting with the governor. By the time police moved in to clear the highway, two students were lying dead on the asphalt. The student organization behind the protest reported a third death, a report which is unconfirmed as of deadline. State authorities denied police shot at protestors, but a video released by Milenio TV shows a man in plainclothes firing a high caliber rifle from a police line in the direction of the protests. The police in video made no attempt to stop or apprehend the gunman. La Jornada published a photo today in which five plainclothes police with assault rifles were visible at the scene of the deadly protest.  Monday's protest was called to pressure the governor to appear at a budget negotiation meeting that had been canceled and postponed for months. In addition to the killings, at least 20 people were arrested. Mexico's system of rural academies was set up to train children of marginalized small farmers to become teachers in rural communities. The schools have been hard hit by budget cuts and reduced enrollment opportunities over the past 10 years.  Shannon Young, FSRN, Oaxaca.
Occupy port protests along the West Coast
Hundreds of West Coast port workers are back on the job today. Protesters closed parts of the Oakland port for a full 24 hours. Three shifts of workers were turned away from their jobs and port business was backlogged. Evening shifts in Portland's port were partially closed  two people were arrested. In Seattle, two terminals were shut down. Union workers were paid for four hours and sent home. Eleven protesters were arrested. In other Occupy news, the Baltimore encampment was raided in the wee hours today by riot police. There were no arrests. Baltimore Occupiers say they will now begin to squat in vacant buildings.
UN Security Council raises Syrian death estimate to 5000
The UN Security Council has updated its estimate of the death toll in Syria. Human Rights Commissioner Navi Pillay now says at least 5000 people have died since the onset of the uprising in March. "So it is based on the evidence. And the widespread and systematic nature of the killings, the detentions and the acts of torture that I felt that these acts constituted crimes against humanity." The UN Human Rights chief recommends  referral to the International Criminal Court. But Syria's UN Ambassador Bashar Jaafari discounts Pillay's report. "She has trespassed her mandate. She allowed herself to be misused in misleading the public opinion by providing information based on a legations collected from 233 defectors.  How could defectors give positive testimonies?" Another 20 people were reportedly killed today, seven of them Syrian troops. A general strike continued for a third day, and last night a pipeline in Homs Province was bombed.
One in 45 kids in US homeless
And a report released today  by the National Center on Family Homelessness says one out of every 45 kids in the United States is homeless – most of them are younger than seven years old.
FEATURES
Lawmakers attach provision on Keystone XL Pipeline to payroll tax cut bill
The US House of Representatives debated a bill today that would extend the Payroll Tax Cut for another year. But there are some strings attached. The legislation would strip the EPA of its new rules regulating pollution from boilers and waste incinerators.It would also force a decision on the Keystone XL oil pipeline—which President Obama had put on hold until 2013.Though the House bill has a provision that the President may veto the Keystone XL permit if he thinks the project doesn't serve the national interest—it requires him to justify his decision to Speaker Boehner and several House committees. Massachusetts Democrat Jim McGovern called these riders 'lousy' and 'shameful.' "Do we have a clean bill that is free from unrelated provisions? Of-course not. That would be logical and make too much sense. No, Mr. Speaker, the bill we have before us is loaded up with goodies to mollify the extreme right-wing that is in charge of this House." The bill cuts unemployment insurance from 99 to 59 weeks, and emergency Unemployment Compensation from 53 to 33 weeks. There is also a laundry list of new requirements for those seeking relief, including a provision allowing states to force unemployment benefit applicants to take a drug test. California Republican David Dreier argued that all the pieces of the bill contribute to the general goal of helping the middle class."Our job is jobs. We have a responsibility to put into place policies which will encourage job creation and economic growth and that's exactly what this legislation is designed to do." But Maryland Democrat Donna Edwards disagreed. "The Republicans oppose extending the Payroll Tax Cut except by blackmail." The non-partisan Congressional Budget Office estimates the bill would increase the nation's deficit by more than 160 billion dollars in 2012 alone. Senate Majority Leader Harry Reid says the bill is–quote–"doomed' in the Senate, and President Obama has threatened to veto the measure should it ever reach his desk.
Iraq and US forge uneasy prospect of post-war presence
After nearly nine years of combat in Iraq, all US troops are scheduled to withdraw by the end of the year. But the US presence, and influence, will continue. Iraqi Prime Minister Nouri al-Maliki is in Washington this week to lay out what shape post-war relations between the two countries will take. And despite repeated promises of friendship and support from both sides, disagreements over detainees, legal immunity and diplomacy with neighboring nations may complicate the partnership in the months and years ahead. FSRN's Alice Ollstein has the story from Washington.
Foreign rush for agro-fuel land in Africa leads to displacement, conflict
Now that the climate change talks in Durban have concluded, many leaders and activists are returning to countries already facing the effects of a heating planet. In Africa the rush for agrofuels – once promised as a solution to climate change – is also contributing to instability. Foreign companies and speculators are securing vast amounts of land, contributing to food insecurity, armed conflict and loss of control of local resources. Those are the findings of an investigation by the Oakland Institute, a policy think tank based in California, we're joined now by researcher and author Anuradha Mittal, also executive director. To read the full report: http://www.oaklandinstitute.org/special-investigation-two-land-deals-afr…
Israel approves $160 million plan to curb African refugees
This week, the Israeli government approved a $160-million plan to curb what it calls "illegal immigration" from African countries. According to many human rights organizations, however, the move signals the country's dangerous trend of criminalizing African refugees. FSRN's Jillian Kestler-D'Amours reports.
In Egypt, livelihoods linked to tourism struggle
Egypt has long relied on tourism to drive its economy, with millions of visitors from around the world arriving every year to seek out its ancient monuments, desert oases and sea side resorts. But the industry took a hit following the Egyptian revolution in January.  Although visitors are starting to come back, those who depend on tourism to make a living are having a hard time making ends meet. FSRN's Rami Almeghari is in Cairo and filed this report.