Newscast for Tuesday, May 24, 2011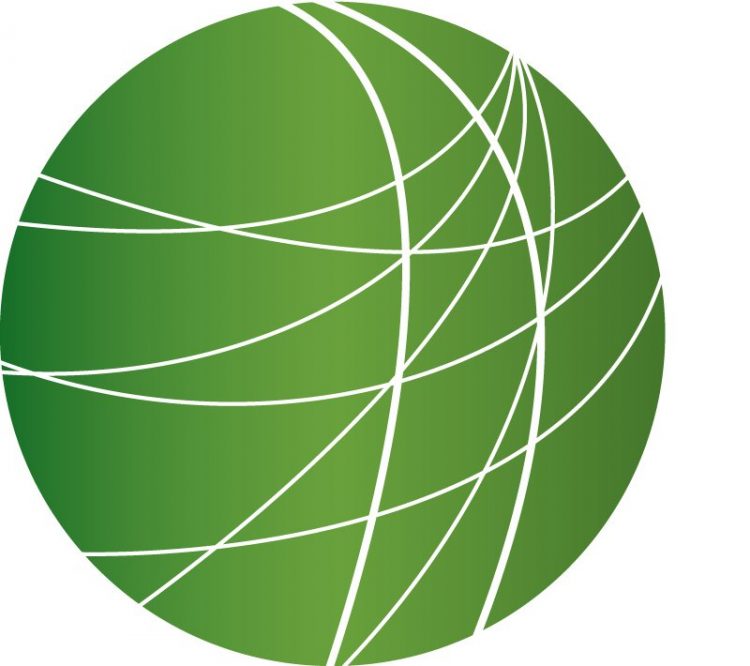 NATO airstrikes pound Tripoli
Displaced persons from San Juan Copala launch caravan to return home
AIPAC meeting in DC puts spotlight on US military aid to Israel
Trial involving the murder of Bay Area journalist in jury deliberation
Ampatuan Massacre remains largely unpunished
HEADLINES
Palestinian PM Suffers Heart Attack
Palestinian Prime Minister Salam Fayyad has suffered a serious heart attack. The Associated Press says he was visiting Austin, Texas to attend his son's graduation when he was hospitalized with chest pains. Doctors say he should be discharged within two days. Fayyad is a political independent who was appointed after Palestinian President Mahmoud Abbas fired a Hamas-nominated Prime Minister. It's unclear whether Fayyad will keep his job in the wake of the recent reconciliation between Hamas and Abbas's Fatah party.
Israeli PM Addresses Congress
Meanwhile, the Israeli Prime Minister spoke on Capitol Hill today, rejecting calls for Israel to return to its 1967 borders, and refusing to negotiate with any Palestinian government that includes Hamas. Alice Ollstein has more from Washington:
JOHN BOEHNER: Benjamin Netanyahu, Prime Minister of Israel.
Cheers from Representatives and Senators welcoming Prime Minister Netanyahu to address a joint session of Congress this morning, and to share his ideas for peace in the Middle East.
NETANYAHU: "I stood before my people and I said, 'I will accept a Palestinian state.' It's time for President Abbas to stand before his people and say, 'I will accept a Jewish state.' Those six words will change history."
Netanyahu blamed Palestinians for the failure to achieve peace in the region. He criticized the Palestinian Authority for collaborating with Hammas, and trying to win recognition from the United Nations.
Protesters in the gallery interrupted Netanyahu's address, and members of Congress cheered as they were removed.
The Prime Minister's week in Washington included a meeting with President Obama, a talk with Jewish Democrats and Republicans in Congress, and a keynote address to AIPAC's annual policy conference.
And an update on that story: the protester who interrupted Netanyahu's speech has reportedly been hospitalized – she was with the organization Code Pink Women for Peace. We'll have more on this week's AIPAC summit and US-Israeli foreign policy later in this newscast.
Hosni Mubarak to Face Criminal Trial, Possible Death Sentence
Egypt's public prosecutor has referred former president Hosni Mubarak to stand trial for allegedly ordering security forces to kill anti-government protesters during the uprising that toppled his government. This just two days after an Egyptian court imposed the death sentence on a police officer convicted of killing 20 demonstrators during the uprising. The prosecutor says he will also bring Mubarak's two sons to trial as well.
Salvador Allende Exhumed
The body of former Chilean President Salvador Allende has been exhumed from his family mausoleum. Allende was the first socialist president elected in the western world; his government was overthrown in a military coup that ushered in the 17-year dictatorship of General Augusto Pinochet. From Santiago FSRN's Jorge Garreton has more.
Tornadoes Blast Midwest
There are now 117 confirmed deaths and over 600 confirmed injuries from the massive tornado that ripped through Joplin, Missouri, on Sunday. The region is bracing for more twisters tonight: the Storm Prediction Center of the National Weather Service says there is a high risk of severe weather and tornados in Oklahoma, Kansas, Texas, Arkansas, and Missouri.
Utility Admits Two More Meltdowns in Japan
The Japanese utility responsible for the Fukushima nuclear power plant in Japan has admitted the accident there was much worse than previously disclosed. The Tokyo Electric Power company, or TepCo now concedes that fuel rods in its unit 2 and 3 reactors suffered near-total meltdowns soon after the March earthquake. The utility didn't admit until last week that its unit one reactor – the site of the plant's worst accident – had suffered a meltdown at all. Today's disclosures brings the number of confirmed meltdowns at Fukushima to three.
FEATURES
NATO airstrikes pound Tripoli
A series of NATO airstrikes targeted the Libyan capitol, Tripoli today in what some describe as the heaviest bombardment yet in the offensive to remove Moammar Gaddafi from power. A government spokesperson said 3 were killed, and dozens injured. The airstrikes come as the Obama Administration missed a deadline on Friday to get approval from Congress to continue the war in Libya. However, a bi-partisan group of Senators introduced a resolution Monday supporting that continuation, according to the online news outlet, Politico.
The conflict in Libya has created a massive refugee crisis, with thousands fleeing to Tunisia. Some of the camps along the border are now seeing tensions and violence. FSRN's reporter Marine Olivesi is in Tunisia. She just returned from Choucha camp and joins us on the line.
Displaced persons from San Juan Copala launch caravan to return home
Families displaced by violence in the Mexican town of San Juan Copala are attempting to return to the homes they fled last year. The rural town in the southern state of Oaxaca declared itself autonomous in January of 2007, but differences among factions in the region led to what many call "a paramilitary siege" which lasted for 10 months.
In the early months of the siege armed men blocked vehicular access to and from San Juan Copala and fired shots from the hills that overlook the town. As the situation intensified, snipers targeted the families of those who supported the autonomy project – often wounding people who left their homes or who attempted to flee the town on foot.
By mid-October of 2010, more than a dozen of the small town's residents were dead and many others had been wounded by gunfire.
Some residents who have escaped the conflict fled to Oaxaca City where they set up a protest camp in front of the Government Palace. Women here swept the side walk this morning ahead of their departure for Mexico City as part of a caravan.
Reyna Martinez Flores is the spokesperson for the Oaxaca City camp and is herself displaced by the conflict.
She says the purpose of the caravan is to demand justice for those who were killed and to gather up the displaced in order to return to the town.
Two caravans of observers attempted to reach San Juan Copala last year. Armed men fired upon the first one, killing a prominent Mexican human rights activist and a Finnish observer. The second caravan was prevented from advancing to the town by a convoy of state police.
I asked Reyna Martinez Flores if the state government of Oaxaca had given assurances that the caravan would be able to reach the town this time.
"We haven't received any guarantees and we're well aware of this…but the thing is that we've been here for a long time already and the people want to go back to their town, to their homes. The government has been stringing us along …and has even told us that we should wait until there are conditions for our return. But the people are fed up – desperate in the sense that they no longer want to wait until the government decides when it's time to go back to San Juan Copala.  The displaced persons are the ones who took this decision and we're going to respect it."
Those who fled San Juan Copala either sought refuge in the indigenous Triqui region or have been living in the camps that were established last August in the state capital and in Mexico City. Martinez Flores told FSRN that a group of women will remain behind in the Oaxaca City camp in the event that the displaced are unable to return to their town.
AIPAC meeting in DC puts spotlight on US military aid to Israel
The influential lobbying group the American Israel Public Affairs Committee – or AIPAC – is holding its annual meeting in Washington DC.  Israeli Prime Minister Benjamin Netanyahu addressed Congress today, celebrating the two countries' historically close relations. Prior to his departure for Europe, President Obama reaffirmed the United States' support for the Israeli government during a speech on Sunday. But one aspect of US support to Israel has been sensitive – that of military aid. Michael Lawson has more.
Trial involving the murder of Bay Area journalist in jury deliberation
In California, a jury is deliberating the case of a triple murder in Alameda County involving the death of a journalist. The defendant, Yusef Bey IV, is accused of ordering the killings Oakland Post editor Chauncey Bailey and two other men. Tina Bachemin has more on the final days of the trial.
Ampatuan Massacre remains largely unpunished
In the Philippines, family members of those killed during the "Ampatuan Massacre" say they are still seeking justice, a year and a half later. Fifty-eight were killed, thirty two of whom were  journalists and media workers.  But less than half of the nearly 200 suspects have been arrested and even less arraigned. Madonna Virola reports from Quezon City .