Newscast for Tuesday, October 18, 2011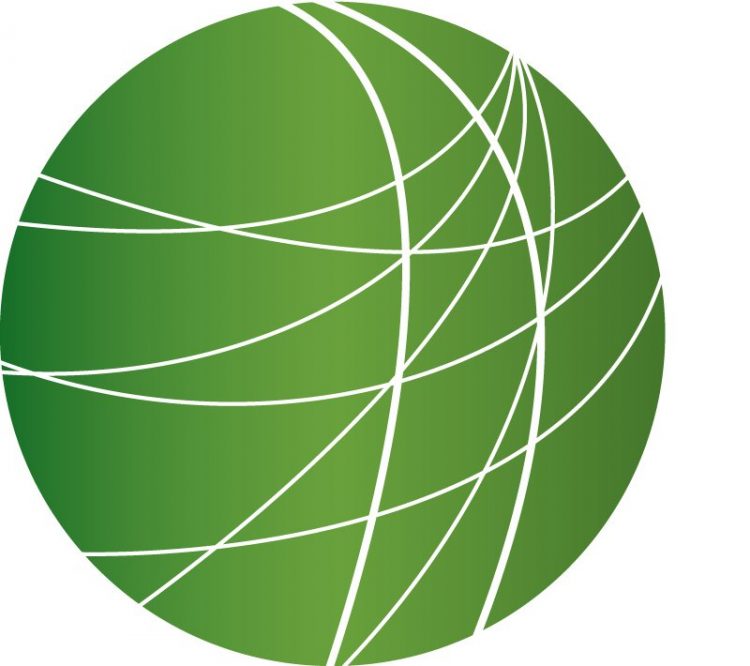 Israelis greet Shalit return with celebration despite last-minute opposition to deal
Palestinian families gather for return of prisoners to Gaza
A test for Haiti's prisons as trial opens in 2010 killing of inmates
In Mali, opposition challenges panel's independence ahead of election
FDA set to decide on genetically engineered salmon
Max Rameau on the Baltimore Occupy movement and taking back the land
HEADLINES
Explosion in Mogadishu kills four as Kenyan troops move farther into Somalia
An explosion in Mogadishu today killed at least four people as Kenyan troops continued their offensive against al Shabaab in southern Somalia where locals are fleeing the violence. Mohammed Yusef reports.
Kenya's military forces have moved 150 km into southern Somalia and are attacking al-Shabaab bases in the Juba region in response to the wave of kidnappings inside Kenya. Kenyan officials say they want to push al-Shabaab back and secure the border. So far, al-Shabaab fighters have not put up a fight and are retreating from their positions. Thousands of  residents of the town of Afmadow have fled their homes for fear of being caught in the fight between the Kenyan troops, Somali forces and al-Shabaab. Farah is one of the Afmadow residents.
"I am on my way to the border between Kenya and Somalia. A helicopter is bombarding the town, so many forces are heading that side, the other group, al-Shabab, is digging trenches and they are saying they are going to fight back and they are telling people to fight alongside them and to defend the country from enemies."
Meanwhile police officials in Mogadishu say a suicide car bomb exploded near Somalia's foreign ministry, killing at least four people, and injuring dozens. The blast came as the Kenyan ministers for defense and foreign affairs are in Mogadishu to update Somali government leaders on their offensive near the border. Mohammed Yusuf, FSRN, Nairobi.
NYPD officer charged with civil rights violations
A New York City police officer was charged yesterday for violating the civil rights of a black man when he arrested him on trumped up charges solely because of his race. Officer Michael Daragjati stopped and frisked the man for walking while black, found nothing illegal but arrested him anyway for ostensibly resisting. The innocent man spent 36 hours in jail.
Miami jail officers convicted of civil rights violations
In Miami yesterday, a federal jury convicted two corrections officers of violating the civil rights of inmates and obstructing justice at a south Florida jail. The guards beat inmates with fists and broom handles. Two other guards were similarly charged, one was acquitted and the jury couldn't agree on charges against the other.
Occupy Tijuana protesters arrested overnight
Occupy protesters in northern Mexico were arrested overnight. Mariana Martinez reports from Tijuana.
As many as 50 local and federal police arrested 26 protesters in Tijuana. The men wore masks and drove unmarked cars as they went into the camp set up in a park in the financial district, around 2:30 in the morning. Those arrested were charged with sleeping in a public space and endangering plants and sentenced to 36 hours in jail or 100 dollars bail. Diana Gil is a 21-year-old single mother, was camping with her 2-year-old son.
"They took my son and put him in another car, I was taken in different patrol car and police didn't answer my questions or tell me where they were taking him."
The protestors are seeking legal council to file a claim against police. They vow to go back to camp in a few hours. Mariana Martinez, Free Speech Radio News, Tijuana.
Rains still battering Central America
Rain is wreaking havoc in Central America. El Salvador has taken the brunt, but the deluge has resulted in death, displacement and crop destruction other part of  the region as well. The extent of the death toll won't be clear until  word can travel from remote areas – but at least 80 people have died across the region. Both El Salvador and Honduras have declared a state of emergency and rains are expected at least through Wednesday.
Regulators try to rein in financial speculators
The US Commodity Futures Trading Commission acted today to restrain financial speculators by setting limits on how many futures and swaps any single firm can hold. The limits will apply to wheat and oil among other commodities. The vote was twice delayed and the provisions were amended right up to the vote. CFTC chief Gary Gensler noted robust public involvement.
"I think we have been significantly benefited by public comment. 15,100 comments … is that it?"
"And 600 and something more this past week."
"Yeah, and if I just judge by the phone calls that each of us commissioners have gotten maybe it's over 16,000 comments. We've also benefited from an earlier proposal in January 2010 that we got over 8,000 comments."
Gensler said the limits, called for under the Dodd-Frank financial overhaul of 2010, are aimed at protecting both the market and the public.
Secretary of State Clinton goes to Libya and pledges more aid
US Secretary of State Hilary Clinton showed up unannounced in Libya today, where she added another 11 million dollars the US aid package for military medical care and arms protection. She also acknowledged the sacrifices of Libyan women and called for them to be  full partners in Libyan society. Libyan revolutionary fighters claim to have secured most of Bani Walid. But the battle for Sirte continues – with dramatic photos out today of  rebel fighters rescuing at least two young children, there is no word on their parents.
Violent repression continues unabated in Yemen
In Yemen,  there's been more state sponsored killing of protesters today. The BBC reports that at least seven are dead and some 50 injured by live ammunition as tens of thousands marched through the streets. UN High Commissioner for Human Rights, Rupert Colville.
"We are extremely concerned that security forces continue to use excessive force in a climate of complete impunity for crimes resulting in heavy loss of life and injury, despite repeated pledges by the Government to the contrary. We reiterate our call for an international, independent, transparent investigation, for accountability and for justice. Those responsible for the hundreds of killings since the protest movement began in Yemen more than eight months ago must be prosecuted, regardless of rank or title."
Chile education strikes renew and turn violent
In Chile, strikes over education reform turned violent again. A two-day strike began again today after negotiations failed earlier this month. Police fired water canons on protesters, who some say threw Molotov cocktails. Protesters are calling for a system of fully state sponsored education, saying the current disparity between  public and private schooling is a form of apartheid.
FEATURES
Israelis greet Shalit return with celebration despite last-minute opposition to deal
Five years after being captured by Hamas in a deadly raid, Israeli soldier Gilad Shalit arrived home today, part of a prisoner swap mediated by Egyptian officials. Before arriving home, he spoke to Egyptian TV:
"I hope that this deal will help with the conclusion of peace between the Israelis and the Palestinians and I hope that cooperation links between the two sides will be consolidated."
Some Israeli families whose loved ones were killed in armed attacks were opposed to the release of Palestinians accused or convicted of violent crimes. They filed last minute petitions to stop the swap, which Israel's Supreme Court denied. But many across Israel welcomed the exchange and the arrival of Shalit, who had become a national symbol. Merchandiser Suzie Davis spoke to Jewish News TV.
"Gilad is every Jewish mother's son and if it was my son they could exchange as many Arabs as they wanted because it's my son, it's my life, nothing can take away a mother's son, no one."
Palestinian families gather for return of prisoners to Gaza
Celebrations also took place in the West Bank and Gaza today as family members prepared to welcome home their loved ones, many of whom they haven't seen in more than five years. FSRN's Rami Almeghari was in the heart of Gaza where crowds gathered to welcome the freed prisoners.
A test for Haiti's prisons as trial opens in 2010 killing of inmates
Today, in Haiti a trial opened for police and prison officials charged in connection to the killing of prisoners in Les Cayes in the days following the 2010 earthquake.
On January 19, one week after the massive earthquake, at least a dozen inmates were killed in what officials at the time called a prison break. But eyewitnesses described police firing on unarmed inmates and an independent commission found "grave violations of human rights" in the incident. The case brings into focus police accountability, prison conditions and ongoing abuses of the judicial system in Haiti.
For more, we're joined by Brian Concannon, director at the Institute for Justice and Democracy in Haiti.
And in other news from Haiti, a report from the Center for Economic and Policy Research says that the Organization of American States intervened in Haiti's elections in 2010 by casting doubt on the first round votes – despite having no statistical evidence to do so. As a result, vote tally sheets were thrown out and the candidate Jude Celestin was relegated to third place while Michel Martelly advanced to second. Martelly went on to win the presidency.
In Mali, opposition challenges panel's independence ahead of election
In Mali, protests continued yesterday over the make-up of a National electoral commission. Opposition groups say they are excluded from the panel charged with monitoring upcoming presidential and parliamentary elections. Amadou Timbiné reports from Bamako.
FDA set to decide on genetically engineered salmon
The Food and Drug Administration is set to make a final decision on whether genetically engineered salmon is fit for commercial production. If approved, the salmon would be the first genetically modified animal to enter the food chain.
Meanwhile, the Obama administration recently awarded a 500,000 dollar research grant to the Aquabounty corporation—which is currently developing genetically modified salmon, trout, and tilapia. The infusion of cash essentially saves the company from financial collapse. FSRN's Alice Ollstein has more.
Max Rameau on the Baltimore Occupy movement and taking back the land
Occupy encampments continue across the country, including in Baltimore, where over the weekend Pan-African theorist Max Rameau gave a teach-in and addressed the General Assembly. Rameau is an organizer with the Take Back the Land movement, which uses direct action to push for community control over land. FSRN's Clayton Conn caught up with Rameau after his teach-in.