Newscast for Friday, April 15, 2011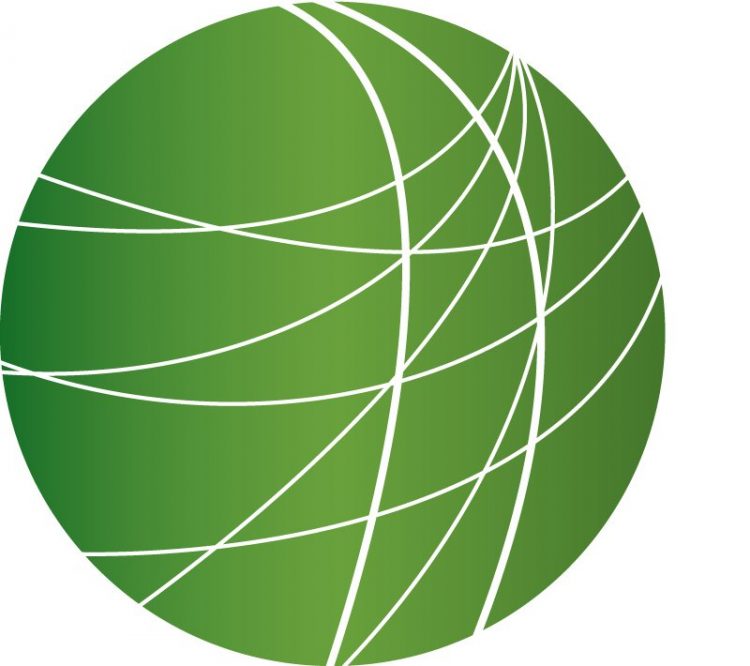 NATO airstrikes continue but the alliance fails to get more members to participate
The uncertain plight of thousands of Libyan refugees
Croatian general convicted of war crimes still a war hero to his supporters
US Republicans push to pass Paul Ryan's budget plan
Growing environmental and health concerns about gas drilling
HEADLINES
Indian "Doctor of Poor" released on bail
In India, a physician and civil rights activist has once again been granted bail and released from prison.  Dr. Binayak Sen is internationally revered for his work with the poor.  FSRN'S Jasvinder Sehgal has the latest.
In December a court sentenced Dr. Binayak Sen to life in prison for sedition and having links to Maoists militants seeking to overthrow the Indian government.  But now Supreme Court says there is not enough evidence to prove Dr. Sen is guilty of sedition.  It said the mere possession of Maoist literature does not make someone a Maoist.
The granting of bail does not overturn the conviction.  That will have to be decided by the lower courts.  But still, Dr. Sen's wife Ilina says she feels extremely relieved about the judgment.
"The appeal will continue and the legal process will continue to plague us for some more time.  But the fact is this particular phase of the nightmare is over."
Dr. Sen's arrest drew international condemnation, grabbing the attention of twenty-two Nobel laureates, who appealed for his immediate release.  Jasvinder Sehgal, FSRN, India.
Italian peace activist killed in Gaza
An Italian activist with ties to Palestinian solidarity movements was found dead this morning in Gaza.  A little-known Islamist group has claimed responsibility for the kidnapping and murder of Vittoro Arrigoni.  Police discovered his body in an abandoned apartment in northern Gaza.  It's the first abduction of a foreigner in Gaza since Hamas took power four years ago.  FSRN's Rami Almeghari has more.
Hundreds of demonstrators gathered on Friday afternoon in front of UN offices in Gaza City, condemning the murder of Vittoro Arrigoni and demanding justice.  Arrigoni had been based in Gaza since 2008, after arriving on the Free Gaza solidarity boat.  He regularly participated in protests against the Israeli occupation and helped farmers harvest their crops in dangerous areas along the border.
An Islamists Salafi group, calling itself Hamam Ibno Maslama, announced the kidnapping on Thursday, giving Hamas 30 hours to release the group's members from prison.  But police discovered the body long before the deadline was up.
Hamas denounced the killing.  Spokesperson Dr.  Sami Abu Zuhri tied the murder to efforts to disrupt international aid to the territory.
"Such a crime is obviously aimed at towing down solidarity ships that are expected to dock in Gaza soon.  Therefore, we call on the international solidarity movement to dispatch the largest convoy yet to Gaza."
Hamas has vowed to severely punish those responsible.  Rami Almeghari, FSRN, Gaza.
Presidential elections could renew religious clashes in Nigeria
In Nigeria Muslims and Christians are engaged in a political struggle, similar to neighboring Ivory Coast.  Tomorrow the intensity of that struggle will be tested as Nigerians go to the polls to choose a President.  Elections in Africa's most populous country are often characterized by violence and voting fraud.  FSRN's Sam Olukoya reports from Lagos.

Three opposition candidates from the Muslim North are challenging incumbent president Goodluck Jonathan, who is from the Christian south.  But because of the split Muslim vote, Jonathan is considered the front-runner.
Religious differences in Nigeria have fueled conflicts for nearly a half-century.  In the past 12 years, 14,000 people have died in clashes.  The presidential election presents a high potential for renewed religious violence.
Whoever wins Saturday's election will be left with the difficult challenges facing Nigeria's oil industry, which accounts for 90% of export earnings.  The new President will face anger in the Niger Delta region, where local people are demanding a share of oil proceeds.  Sam Olukoya, FSRN, Lagos.

Georgia lawmakers approve AZ-style immigration bill
Georgia lawmakers approved a bill late Thursday night that empowers a state and local crackdown on illegal immigration.  It's similar to the controversial laws passed in Arizona one year ago.  For FSRN, Katjusa Cisar reports from Atlanta.
About 200 people rallied outside the state capitol last night to protest House Bill 87, according to Azadeh Shahshahani of the American Civil Liberties Union.  She said the ACLU has collected more than 20,000 signatures urging Governor Nathan Deal to veto the bill. Opponents, such as the Georgia Farm Bureau, argue that it ties up businesses in red tape, deters migrant farm laborers and could lead to racial profiling.
But passing Arizona-style immigration laws was one of Governor Deal's campaign promises last year.
The Georgia version requires businesses with more than 10 employees to check the citizenship status of new hires using the federal "E-Verify" program.  It also empowers local and state police to arrest and jail a suspect without citizenship papers, for example during a traffic stop.  And it establishes a seven-member board to investigate any officials who fail to enforce the law.  Katjusa Cisar, FSRN, Atlanta.
FEATURES
NATO airstrikes continue but the alliance fails to get more members to participate
In Libya, NATO air strikes continue.  Reports say aircraft have bombed the cities Aziziya and Sirte, Colonel Muammar Gaddafi's birthplace. Meanwhile, pro-Gaddafi forces have fired rockets at the city of Misrata, the only major rebel stronghold in the west of the country. Local residents told Al Jazeera that rocket attacks killed 23 people on Thursday.
In Berlin, a two day NATO conference finished with the alliance unable to get commitments from more members to supply aircraft to help with the airstrikes.  NATO Secretary-General Anders Rasmussen said NATO was absolutely determined to continue its operation:
"Overall our commanders do have the assets they need but they also request a number of precision fighter aircraft."
The US, France and Britain appear determined to continue airstrikes.   In an open letter published in multiple media outlets President Barack Obama, British Prime Minister David Cameron and French President Nicolas Sarkozy said it was their duty and mandate under U.N. Security Council Resolution 1973 to continue military operations to protect civilians. The leaders added that while the mandate "is not to remove Qaddafi by force . . . it is impossible to imagine a future for Libya with [him] in power."
But Russian Foreign Minister Sergei Lavrov said today NATO's military operations had already exceeded their mandate.
The uncertain plight of thousands of Libyan refugees
The war in Libya has led to a massive humanitarian crisis for the hundreds of thousands of people who have fled the country. Today, some migrants left Misrata on a ship, but their final destination is far from certain as refugee camps become overcrowded. UN Radio's Julie Walker reports.
Croatian general convicted of war crimes still a war hero to his supporters
An international tribunal today convicted former Croatian army officer Ante Gotovina for crimes committed during the war in the former Yugoslavia, including participating in a Joint Criminal Enterprise to persecute Serbian civilians in Krajina. Hermione Gee reports from The Hague.
US Republicans push to pass Paul Ryan's budget plan
The House approved a resolution today in support of Representative Paul Ryan's budget plan.  The Republican's so called Path to Prosperity has attracted fierce criticism – especially for its Changes to the way Medicare and Medicaid benefits are distributed. Michael Lawson has more.
Growing environmental and health concerns about gas drilling
It's the final day for written comments on a new policy being considered by the Delaware River Basin Commission that would regulate gas drilling. Yesterday environmentalists delivered about 30,000 public comments to the Commission, opposing natural gas drilling altogether because of its impact on the environment and public health. And there's growing concern around the United States about the practice – from New Jersey and Pennsylvania to Wyoming and Texas. Ralph Kisberg is a founding member of Responsible Drilling Alliance in Williamsport, Pennsylvania, where he says about two thirds of the county is leased to gas drilling companies.  He started his group a couple of years ago because he felt there wasn't enough information in the town about the impact of the drilling.