Newscast for Monday, April 18, 2011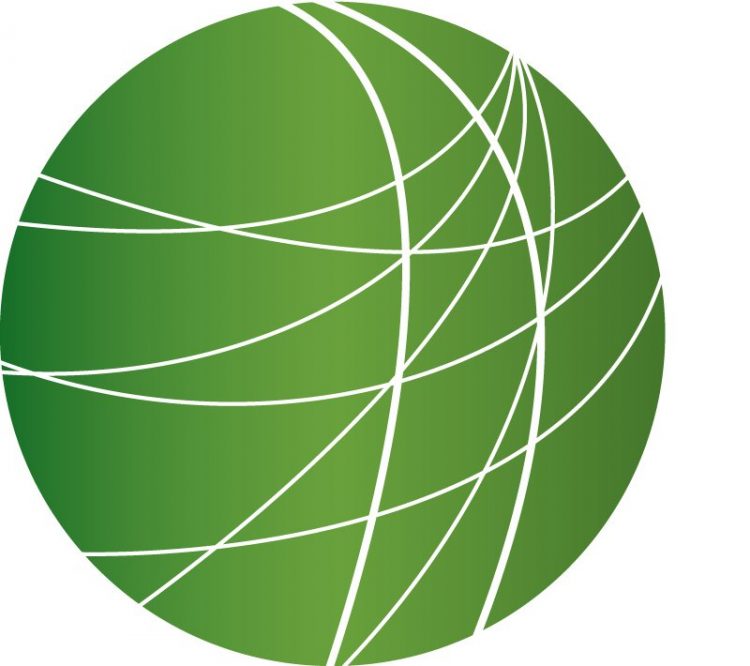 Trial of El Salvadoran general accused of torture opens in Florida
France stops Tunisian migrants at Italian border
Thousands of young people rally in Washington in support of clean energy
On Tax Day, US Uncut movement calls on corporations to pay their fair share of taxes
Activists find new strategies to try and end costly US led wars
HEADLINES
Dozens dead in Syrian protests; Wikileaks cable reveals US funded opposition
In Syria today, tens of thousands of mourners turned out for funerals after some 25 protesters were killed Sunday in Homs. Witnesses report that security forces clad in civilian clothes opened fire on a group of demonstrators – a video obtained by al Jazeera shows some people lugging a victim amid the gunfire. Wikileaks has released documents that reveal that for the past five years, the US has covertly financially supported the Syrian opposition, including funding an anti-government satellite TV channel.
FSRN Contributor arrested in Syria
And an occasional contributor to FSRN, journalist Khaled Sid Mohand, was arrested more than a week ago in Syria. Raphaël Krafft has more.
The 40 year old independent journalist disappeared Saturday, April 9th when he missed his daily security call to a colleague based in Beirut. Khaled Sid Mohand is a regular contributor to French Public Radio's France Culture and an occasional correspondent for Le Monde newspaper and Free Speech Radio News. One of his relatives, Fatima Sissani, says they don't know where he is being held.
"At this very moment, we don't have much news about him. We know that both French and Algerian authorities are rallying to free him, but the Syrians still haven't acknowledged that they arrested him. We learned of his arrest through French and Algerian diplomats and also because some Syrian NGOs have testimonies from people who have been released who say they saw Khaled."
According to Paris based Reporters Without Borders, threats and attacks on journalists in Syria have increased during the current unrest, and many Syrian journalists and bloggers have been arrested. Raphaël Krafft, FSRN, Paris.
Libyan civilians in dire need of humanitarian relief; EU to deploy armed security for aid workers
In Libya, the humanitarian crisis continues to deepen. Food and medicines are running out, electricity and water only intermittently available. Britain is chartering ships to ferry migrants from Misurata, the EU is readying a force of 1,000 troops for boots on the ground security for relief efforts. The armed troops will not be authorized for combat, but will be able to use force to protect aid workers and victims.
Women out in force in Yemen protests
Women across Yemen were among hundreds of thousands of demonstrators out yesterday, after the nation's President said last week that females who participate in protest are acting against Islam. Troops fired tear gas and live ammunition, dozens were wounded.
Post electoral violence in Nigeria kills 10
At least 10 ten people died today in Nigeria's post election riots after early results indicate the incumbent President is set to win. Sam Olukoya reports from Lagos.
A curfew has been imposed in Kaduna, one of the states most affected by the violence. Buildings, including churches, have been burned down. Soldiers are patrolling the streets to maintain law and order. The post-electoral violence in Kaduna and other states in the north highlights the power struggle between the Christian South and the Muslim north of Africa's most populous country. Most of those involved in the fighting are believed to be supporters of the main opposition candidate Muhammadu Buhari, a northern Muslim. His supporters are unhappy that it appears he has lost the presidential contest to incumbent Goodluck Jonathan, a Christian from the south. Religious differences are at the heart of conflicts that have claimed more than 14,000 lives since Nigeria returned to civil rule 12 years ago. Nigeria is Africa's top oil producer. Political crisis in the West African nation can affect its oil exports which account for more than 90 percent of its export earnings. Sam Olukoya FSRN, Lagos.
US Supreme Court won't hear appeal from GITMO Uighers who refuse resettlement
The US Supreme Court today court refused to hear an appeal from 5 Uighurs who remain detained at Guantanamo Bay. According to a US District judge, the men were never so called enemy combatants. They were among 22 men who escaped fighting in Afghanistan in 2002, were arrested in Pakistan, handed over to the US for a bounty and transferred to GITMO. In 2008, a District Court ordered they be released into the US, but the order was appealed. All but the remaining five have been resettled in other countries – those still in detention have refused two resettlement offers in another country.
Michigan appoints emergency manager to take over town
And in Benton Harbor, Michigan today the only thing that duly elected city officials can do is call a meeting to order, approve the minutes and adjourn. That's because under a recently enacted law – the Governor has installed an "Emergency Manager" to take over the town. Benton Harbor is in deep fiscal trouble – nearly half of the people who live there do so in poverty. The town's emergency manager is granted total authority over all municipal offices. And according to Forbes, Wisconsin Governor Scott Walker is crafting a bill that would grant him similar powers to take over towns in financial distress, including canceling union contracts and sidestepping school boards.
FEATURES
Trial of El Salvadoran general accused of torture opens in Florida
Today in Orlando, Florida, a federal immigration court began hearing the case of former El Salvadoran general, Eugenio Vides Casanova. The US government wants to deport him because it says he committed acts of torture, during that country's civil war thirty years ago. Like the case of former CIA agent Luis Posada that ended earlier this month, this trial is another example of the US administration prosecuting a former ally.  For more we go to Geoff Thale, Program Director with The Washington Office on Latin America. Welcome to Free Speech Radio News.
France stops Tunisian migrants at Italian border
In Europe, there's a growing dispute over the fate of thousands of Tunisian migrants who fled to Italy to escape unrest in their own country. Yesterday French authorities stopped trains entering France, including one carrying Tunisian migrants. The train was also occupied by Italian activists, who support the migrants' bid to enter France and, they argue, their right under European law, the so called Schengen agreement, to freely move around the European Union.  Italy has granted about 20,000 of the Tunisian migrants' temporary visas, but the French authorities say those visas are not valid in France. Teresa Maffeis is a French activist with the Association for Democracy based Nice. She's just returned from Ventimiglia, the Italian border town where the trains have been forced to stop.
Thousands of young people rally in Washington in support of clean energy
Thousands of demonstrators, mostly young people, took to the streets of Washington today to show their support for a clean energy economy.  The rallies and protests come at the close of the Power Shift youth climate conference that aims to train and organize youth to work in clean energy projects back in their communities.  Michael Lawson reports.
US Uncut movement calls on corporations to pay their fair share of taxes
As US citizens prepared to meet today's tax deadline, activists from the group US Uncut planned actions is more than 100 cities. During the past few months people from the Uncut movement around the world have gathered to protest corporations who use legal loopholes and offshore havens to avoid paying taxes. Unlike the Tea Party, who focuses on who is being taxed too much, the US Uncut protests highlight who they feel is not being taxed enough. Alice Ollstein has more.
Activists find new strategies to try and end costly US led wars
Another concern on the minds of many tax payers is how much US wars are costing them one group raising awareness about the issue is brave new films which launched  the website rethinkafghanistan.com. The site includes a calculator which you can use to find out how much of your income goes to the war. For example, if you earned 30,000 dollars and you're single, you contributed an estimated 1,118 dollars to the Afghan war effort. You're likely to keep paying for some time because despite President Obama's promise to begin withdrawing troops this July, nearly 100,000 military personal – plus thousands of private contractors – remain on the ground in the region.  With no end in sight, peace movement organizers are developing new strategies to respond to the wars in the Middle East.  FSRN's Sam Lewis met up with several activists in new york and asked them to describe their current campaigns: Jose Vasquez and Andrew Johnson of Iraq Veterans Against the War, Prachi Patankar, co-founder of Organizing Collective of South Asia Solidarity Initiative, Ali Issa, national field organizer for the War Resisters League and Khaleeq Alfred from the Ya-Ya network.