Newscast for Tuesday, May 10, 2011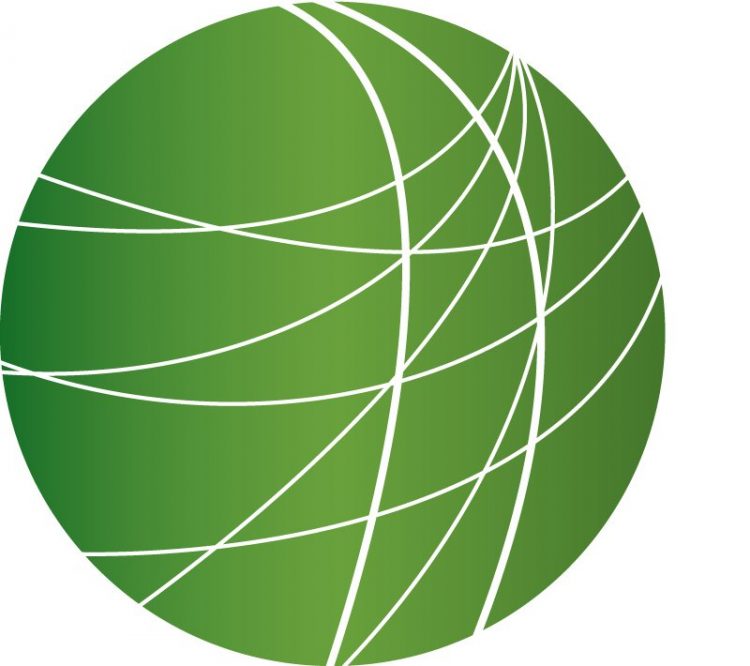 US lawmakers consider the future US policy in Afghanistan post Osama bin Laden
In Northern Alberta, indigenous people express growing concern over worst oil spill in decades
Drake University study links natural gas fracturing to methane in drinking water
The Indonesian transgender hairdresser who runs an Islamic school from her salon
HEADLINES
Survivors of migrant ship ferrying hundreds say NATO ignored SOS
More information is emerging about a ship that sank off the coast of North Africa last Friday with some 600 migrants fleeing Libya aboard. Witnesses claim that the boat issued SOS calls – and that they were ignored by NATO. This is the second such claim in recent days. But NATO spokesperson Carmen Romero said today that NATO is doing what is can to help those in distress at sea.
"NATO's mission is to prevent attacks on civilians and civilian populated areas in Libya. That is what the United Nations Security Council mandated. But while they are carrying out that mandate, ships under NATO command will always respond to calls from ships in distress. This is their duty under the law of the sea, and to suggest that our ships' captains would do otherwise is unfair and disrespectful."
Meantime NATO forces in the air over Tripoli continued to assault what they call the command and control center of ruler Colonel Muammar Gaddafi. While denying that the missile strikes are intended to kill Gaddafi, reports reveal that the military intelligence center was hit, as was the Gaddafi compound. Three kids were reportedly hurt. Rebel fighters claimed some victories today in the push and pull for control of regional swaths of the country.
Syria's repression of dissent continues unabated
In Syria, government officials say that a military crackdown continues. The EU imposed sanctions today, including an arms embargo and asset freezes on a number of high level Syrian officials; stopping short of including Syrian President Bashar al-Assad on the list. Humanitarian organizations remain unable to enter the city of Deraa to assess need and provide aid.
Japanese villagers allowed to briefly return home
In Japan today, residents displaced by radiation contamination after the Fukushima nuclear plant crisis were allowed to visit their homes for the first TIME today since they were banned from the area in late April – but just for two hours and only if wearing protective gear. Villagers were only permitted to retrieve one bag full of personal belongings. One woman just wanted to visit her mother's grave.
"I'm going to put these flowers on the alter where my mother is enshrined as it was her anniversary yesterday."
Translation courtesy of the BBC.
Radiation levels remain high even outside the evacuation zone. Dr. Robert Jacobs is with the Hiroshima Peace Institute. He says the greatest threat to human health now is to those who live in contaminated areas outside the exclusion zone..
"For two months now there have been measurements of high levels of radiation, and as we've heard high levels present in the schools in the voluntary evacuation zone from 20 – 30 kilometers. And just this week also radioactive sludge turned up in the sewage system of one of the nearby cities, so in just a period of less than two months the ground water contamination has been sufficient to enter into the sewer system of a nearby town."
Prime Minister Naoto Kan apologized today and announced he won't take any salary until the crisis is over. He also said that the country will no longer aim to generate half of its power through nuclear production, but rather will look toward renewables and conservation. Tomorrow marks two months since the massive earthquake and ensuing tsunami that triggered the nuclear melt down. The official death toll is nearly 15 thousand.
Two health care reform appeals heard back to back; cases hinge on mandate
Two of the major legal challenges to the Patient Protection and Affordable Care Act – or healthcare reform – are Virginia cases. One was filed on behalf of Liberty University, an evangelical Christian college. The other by the state of Virginia. Appeal in both cases were heard today – Brad Kutner was in the courtroom.
Legal teams argued two appeals to the landmark healthcare reform law before an appellate panel today in Richmond. Both cases hinge on the mandate to buy health insurance. The first one up today, was Liberty University v. Timothy Geithner. The original ruling upheld the mandate, finding that it is not in violation of the US Constitution's commerce clause. But the original ruling in the second case was just the opposite. In Virginia v Kathleen Sebelius, the original judge found the mandate to be unconstitutional. During today's hearings, acting US Solicitor General Kumar Katyal argued that health care is an eventual need and buying insurance only when there is a need will only drive up costs. Also in play today was Virginia's claim that it can use a state law to exempt itself from federal mandates. Katyal argued that doing so would simply allow a state to sue the federal government whenever they disagreed with a policy, and undermined federal powers. Judges berated both parties in both cases, not showing support for either side. All three of the randomly selected judges on the appellate pane were appointed by Democratic presidents, one by former President Bill Clinton , and two by President Obama. Katyal went called the cases 'land mark' in scope and 'unprecedented' in lack of case history. Decisions are expected by the end of the week, and appeals are expected in both cases, with a final battle at the US Supreme Court. Brad Kutner, FSRN, Richmond.
FEATURES

US lawmakers consider the future US policy in Afghanistan post Osama bin Laden
In eastern Afghanistan today, officials say hundreds of Taliban militants attacked police checkpoints using machine guns and rocket propelled grenades. Reuters, citing a local police official, reports that two insurgents were killed, and several Afghan security forces were wounded. Nuristan is a mountainous region on the Pakistan border mainly under Taliban control. This follows a suicide bombing Monday in neighboring Laghman province that killed five civilians. Several NATO troops were also killed this week by roadside bombs. And as of today, 1,463 US troops have died in Afghanistan since the US invaded in 2001, according to a tally by the Associated Press.
The US originally went into Afghanistan following the September 11th terrorist attacks to search for Al Qaeda leader Osama bin Laden. And now many are asking if his killing means the US will push forward with a troop withdrawal. At a Senate hearing today on Capitol Hill, lawmakers sought advice on how to end the war in Afghanistan.
David Kilcullen is a counterinsurgency and counterrorism expert who worked for the Bush Administration and NATO. He said the Taliban was part of a wider cycle of problems that include corruption and criminality.
"And so that cycle, if you want to address it you need essentially four elements, you need a counter corruption element, you need a governance reform element, you need some kind of political reconciliation effort and then finally you need targeted measures against the insurgency itself."
Another witness, RAND Corporation political scientist Seth Jones, also advocated for a continued military offensive against the Taliban:
"The specifics would be train, equip Afghan national army and Afghan national police forces, support what's now called Afghan local police and village stability operations from the bottom up, push back against the insurgency conducting some direct action operations and then providing a range of enablers, intelligence, civil affairs, and other efforts like that."
Speaking to reporters today from Bagram air base, Major General John Campbell said Western military operations should continue in Afghanistan.
"You know Bin Laden, certainly the leader of al Qaida, certainly an important man in that organization but one man does not make this war on terrorism. You know in the short term we have not seen a big impact on his death here in RC [Regional Command] East. There has been a lot of talk about revenge about coming at both the Coalition and the Afghan forces here and we have not seen that here since the 1st of May since they talked about that. But again I don't think that one person makes the war on terror here, they'll find somebody to replace him."
A report released today by the British charity Oxfam questioned whether Afghan security forces would be ready to take over from US and foreign troops by 2014, the Obama Administration's proposed withdrawal date. The report cited evidence of human rights violations by Afghan forces including torture, killings, and recruitment and sexual abuse of children. The charity criticized NATO for failing to prevent and stop these abuses and warned that these violations could escalate as Afghan troops take on more of a frontline role in operations.
In Northern Alberta, indigenous people express growing concern over worst oil spill in decades
In Northern Alberta, members of the Lubicon Cree community of Little Buffalo are voicing concern about the health and environmental effects of the April 29th oil spill. More than 28 thousand barrels of oil leaked into the area following a rupture in the pipeline operated by Plains Midstream, a subsidiary of Houston-based Plains All American Pipeline. This is the largest leak in Alberta since 1975. FSRN's Lillian Boctor has more.
Drake University study links natural gas fracturing to methane in drinking water
A study published this week in the science journal Proceedings of the National Academy of Sciences has found that if you live near natural gas drilling operations you are more likely to have high concentrations of methane in your drinking water, in some cases dangerously high. The study by environmental scientists from Drake University is the first of its kind to link gas drilling with the contamination of drinking water and tested 68 water samples from drinking water wells used by home owners in New York and Pennsylvania. Professor Rob Jackson is part of a team of four environmental scientists from Drake University's Center on Global Change who carried out this study.
The Indonesian transgender hairdresser who runs an Islamic school from her salon
Today, FSRN begins a series on gay rights, discrimination and religion. We start by going to Indonesia, where homosexuality is not outlawed but the Indonesian Ulemna Council has declared it evil or haram. And many mosques and Islamic schools in Indonesia discriminate against lesbian, gay, bisexual and transgender Muslims. But in a quiet alley in the ancient Javanese city of Yogyakarta, Mariyani, a 50-year-old transgender hairdresser, has turned part of her salon into an Islamic school. FSRN's Rebecca Henschke went to meet Mariyani on her birthday. Tomorrow we travel to Kenya to speak with a minister fighting discrimination running one of the only congregations open to LGBT people.