Newscast for Friday, April 8, 2011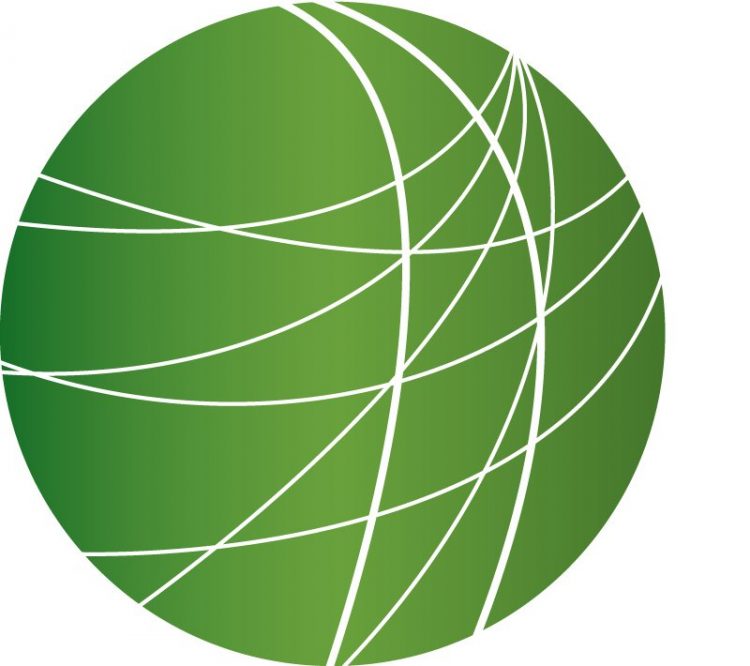 Violence escalates between Israel and Gaza with at least 10 dead and dozens injured
A second Japanese nuclear plant has experienced a radiation leak
The trial of former CIA agent Luis Posada comes to an end
The US threatens to abandon the latest round of climate change talks
Pending government shutdown looms over US
HEADLINES
Dozens dead as security forces open fire on protesters in Syria
Violence erupted in Syria today as protests continue across the country. Al Jazeera reports the death toll at 27.  Syrian state TV say the casualties are members of security forces, but witnesses told media that security forces opened fire on protesters in Deraa, the southern city where anti-government protests originally took hold. The eastern part of the country also saw substantial protests from ethnic Kurds. Yesterday, the government granted citizenship to some Kurds in the country, after denying them their rights for decades.
Protesters pack Tahrir Square, pressing Egyptian Military speed up Mubarak trail
Hundreds of thousands of protesters gathered in Cairo's Tahrir Square today pressing the country's military rulers to speed up the trials of former officials, foremost that of ex-President Hosni Mubarak.  It's one of the largest protests since the fall of the government.  FSRN's Aya Batrawy has more from Cairo.
It's been nearly two months since Mubarak was toppled.  Long enough, say protesters, to bring him and his closest associates to trial for the alleged swindling of billions of dollars.  Pictures of his sprawling compound in the Red Sea resort town of Sharm el-Sheikh, where he's under house arrest, have further irked Egyptians demanding accountability and higher wages.
Many also say they hold Mubarak responsible for the deaths of over 800 protesters.  They say the military has one week to respond to their demands.
The protest also marked strong support for other Arab revolutions with people carrying flags from around the region. Said one sign in Tahrir: "My revolt is Tunisian, my struggle is Libyan, my pain is Yemeni, my battle is Syrian, my dream is Palestinian." Aya Batrawy, FSRN, Cairo.
Moderate cleric in Kashmir killed in bomb blast
In Indian administered Kashmir today a bomb blast killed a moderate separatist leader as he was entering a mosque in Srinagar.  It's the first such attack since 2009.  FSRN's Shahnawaz Khan has the story.
An IED apparently tied to a parked bicycle detonated as Moulana Showkat Shah entered a mosque for Friday prayers.  Shah was head of the religious group Jamiat-i-Ahli Hadees and had previously survived an attempt on his life.  One other bystander was killed in the blast.  
Shah was well-connected in the pro-Independence movement in Kashmir and close to the leader of the Jammu and Kashmir Liberation Front. But he has been an outspoken critic of the use of stone pelting against Indian military forces. He called the practice un-Islamic and favored negotiations with India, a stance rejected by hardliners.
No militant group immediately claimed responsibility for the attack.  Shahawaz Khan, FSRN, Srinigar.
US expels Ecuador Ambassador
After Ecuador ousted US Ambassador Heather Hodges earlier this week over a leaked cable accusing the country's police of corruption, the US State Department has responded in kind.  Spokes person Mark Toner said the Ecuadorian Ambassador was informed he is now unwelcome.  The US has also suspended a bilateral dialogue that had been scheduled for June.
Lost votes found in Wisconsin Supreme Court Race
A late-hour announcement in Wisconsin may mean a dramatic shift in results in the heavily monitored Supreme Court election. Republican County Clerk Kathy Nickolaus said she mistakenly omitted more than 14 thousand votes from her totals and the difference moves conservative Incumbent David Prosser ahead of progressive candidate JoAnne Kloppenburg, who had already declared victory.
"It is important to stress that this is not a case of extra votes, or extra ballots being found.  This is human error.  Which I apologize for."
The race is important because legislation dismantling state collective bargaining rights is currently being challenged in the court, where conservatives hold a slim margin. Under the new results, Prosser holds just enough of a lead to avoid a recount.
But the clerk's claims are being called into question by writers for The Daily Kos. One quotes a former co-worker of Nickolaus who says she is an "arch-conservative" and "fierce right-to-lifer." The other picks holes in the technical reasons Nickolaus gives for why the information was initially omitted. The Kloppenburg campaign has made a request for the country's vote results and is considering pushing for a recount.
Massive development project halted in Maine's North Woods
The nation's largest private landowner, Plum Creek Timber Company, has suffered a significant legal setback in a controversial development plan in Maine.  A court struck down the state's approval of the project, planned for the largest tract of undeveloped land east of the Mississippi River. WERU's Meredith DeFrancesco reports for FSRN.
During the past five years, Seattle-based timber giant, Plum Creek, has been pursuing a massive development project in the Moosehead Lake region of Maine's North Woods.  This plan, the largest ever proposed in Maine, includes close to 1000 house lots and 2 mega resorts.  
The Maine Superior Court ruled that the state's Land Use Regulatory Commission, which approved the project, had engaged in an "unauthorized, ad hoc procedure."  Commission staff and consultants were condemned for helping Plum Creek craft a new plan they found acceptable, rather than review original application presented to them.  Additionally, the court said the public has been left out of the process.  The ruling now requires the state to re-open hearings.  Meredith DeFrancesco, FSRN, Maine.

FEATURES
Violence escalates between Israel and Gaza with at least 10 dead and dozens injured
Tensions are rising between Israel and Gaza, following an attack by Hamas's military wing on a school bus that injured two people. In response, Israel's military launched aerial and land attacks on the Gaza Strip, killing at least 10 and injuring more than 40 over the past 24 hours. Two of those killed were members of the armed al-Qassam Brigades, but the casualties included many civilians. Israeli Prime Minister Benjamin Netanyahu said they would take all "necessary action, offensive and defensive" to protect the country and its citizens. The EU, UK and the US immediately condemned Hamas's attack on Israel. State Department Spokesperson Spokesman Mark Toner:
"We condemn the attack on innocent civilians in southern Israel in the strongest possible terms, as well as ongoing rocket fire from Gaza. As we have reiterated many times, there's no justification for the targeting of innocent civilians, and those responsible for these terrorist acts should be held accountable. We are particularly concerned about reports that indicate the use of an advanced anti-tank weapon in an attack against civilians and reiterate that all countries have obligations under relevant United Nations Security Council resolutions to prevent illicit trafficking in arms and ammunition."
Some Hamas factions have called for a ceasefire, and the Hamas-led government sent a letter to UN Secretary General Ban Ki-Moon, demanding intervention to stop another sustained attack on the coastal territory. FSRN's Rami Almeghari lives in Gaza and files this report on the recent escalation of violence.
Update: As FSRN went to broadcast, several people posted messages on Twitter about more airstrikes in Gaza, near the Jabalya refugee camp. FSRN could not independently confirm the strikes or any casualties.
A second Japanese nuclear plant has experienced a radiation leak
In Japan, as a result of yesterday's earthquake, officials said a second nuclear facility has experienced radiation leaks. At the Onagawa plant in Miyagi prefecture, radioactive water spilled out of spent fuel pools. Reuters, quoting a Tohoku Electric Power spokesperson, reports that radiation levels rose slightly inside the plant but no increases were measured outside.
Japan was hit by a 7.1 magnitude quake yesterday.  So far, three people are reported dead and dozens injured.   At the Fukushima plant workers were evacuated but Tokyo Electronic Power Company initially said there was no further damage to the facility and today the International Atomic Energy Agency confirmed that no changes in radiation readings have been observed. Denis Flory, is the International Atomic Energy Agency's head of Nuclear safety:
"Our estimation of the situation at the Fukushima Daiichi Plant remains very serious, although there are early signs of recovery in some functions, such as electrical power and instrumentation."
But technicians are still struggling to reduce the temperature of the damaged reactors and are continuing to dump radioactive water into the sea to make room for more radioactive water from the basement of the number 2 reactor. Technicians are also injecting non-flammable nitrogen into the Number 1 reactor containment shell to counter a hydrogen buildup. Hydrogen explosions days after the March earthquake damaged the reactor buildings and caused radiation leaks.
The trial of former CIA agent Luis Posada comes to an end
The jury in the trial of former CIA agent Luis Posada Carriles is considering its verdict after hearing closing arguments yesterday. The Cuban born octogenarian was on trial for immigration and perjury offenses, but he's best known as the suspected mastermind of a 1976 Cuban airliner bombing that killed more than seventy people and for plotting the assassination of Fidel Castro. Peter Kornbluh is director of the Cuba Documentation Project and the National Security Archives, he's been watching the three-month long trial in El Paso, Texas.
Update: As FSRN went to air, after deliberating for about three hours, the jury acquitted Posada on all 11 counts.
The US threatens to abandon the latest round of climate change talks
Climate change talks in the Thai capital Bangkok ended deeply divided today as developing nations pressed for richer countries to make big cuts in greenhouse gas emissions and to boost financing to poorer nations. As Ron Corben reports, negotiations, the first since Cancun, Mexico last year, failed to settle on a clear agenda heading to talks in Durban, South Africa later this year.
Pending government shutdown looms over US
Debate continued on Capitol Hill today as the hours ticked by toward a government shutdown. Lawmakers sparred over defense spending and women's health as some federal workers and states brace for impact.  Michael Lawson has more.