Newscast for Thursday, April 7, 2011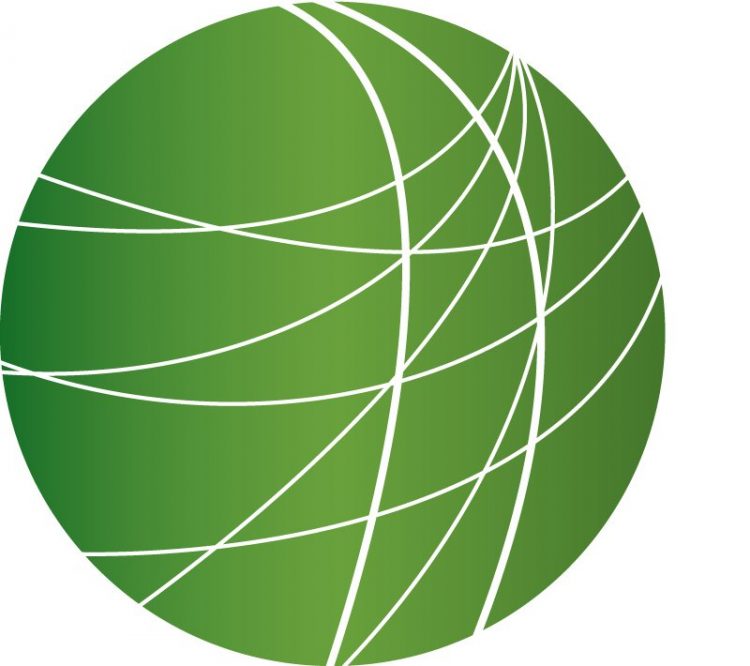 A strong earthquake hits Japan raising concerns about further nuclear plant damage
The reasons behind US budget deadlock
A New York town pulls money out of JP Morgan to protest foreclosure record
An investigation into the home loan modification industry finds it rife with scams
US Navy sonar drills in Alaska alarm environmentalists
HEADLINES
China announces charges against Ai Weiwei
A Chinese government spokes person confirmed at a press conference today that prominent artist and activist Ai Weiwei is in custody.
"To my understanding Ai Weiwei is suspected of economic crime.  Pubic security authorities arecurrently investigating the case in accordance with the law."
Video posted by Al Jazeera. Ai Weiwei was detained last Sunday en route to Hong Kong. Charges of "economic crime" have been used by the Chinese government in the past to silence critics. Many see this as part of a growing crackdown that started when pro-democracy movements in the Middle East and Africa began to take hold.
Conditions for civilians in Ivory Coast capital deteriorate
For the third consecutive day, incumbent Ivory Coast President Laurent Gbagbo has barricaded himself inside a bunker in the capital, as pro-Ouattara forces close in on his position.  The French Defense Minister told AFP that Gbagbo only has about 1000 troops left at his disposal.  The situation for civilians in the capital Abidjan is not good, according to one resident who spoke to the Guardian.
"We are closed into our homes. We are hiding. And we cannot know who is really shooting. And we cannot know what is really happening."
Some are using social media to arrange evacuations of the sick and wounded.
Mass grave discovered in Mexico
Mexican authorities have discovered several mass graves in the northern state of Tamaulipas, along a prominent route used by migrants seeking to cross into the US. In all 59 bodies were unearthed. Amnesty International is calling for a full investigation. Just yesterday, thousands protested across Mexico demanding an end to drug-related violence.
Anti-corruption protesters flood Indian cities
Anti-corruption protests erupted in several Indian cities for the second day today.  At the center of the demonstrations is an eminent social activist on hunger strike in New Delhi.  FSRN's Bismillah Geelani reports.
More than a hundred people from across India today joined 87-year old Anna Hazare in his fast in the capital.  Hundreds of others staged a demonstration in support of his demands. Hazare is calling for an effective law against corruption. He says the law should be drafted by a panel composed of half members of the general public. His supporters demand that the panel be headed by Hazare himself. AK Jain was among the protesters.
"This is still a little spark, but if the government doesn't hear it, it will turn into a blaze and spread across the county.  We have seen what happened in Libya, Egypt and other countries.  All that began from things like this."
Thousands also took to the streets in Mumbai, Bangalore, Hyderabad, Chandigarh and several other cities, shouting slogans against corruption and pledging their support to Hazare. The government has now opened a dialogue with Hazare's associates and is expecting a breakthrough soon. Bismillah Geelani FSRN, New Delhi.
Portugal asks for bailout from EU
Portugal is moving forward with a request for a financial bailout from the European Union.  After the government defeated austerity measures last month, the country's financial standing took a hit. However, in order to receive the emergency funds, the government will have to push through another set of austerity measures, these created in concert with the EU.  Portugal is the third EU country to request a bailout.
Senate Judiciary approves Goodwin Liu judicial nomination
The Senate Judiciary Committee once again took up the nomination of Berkeley Professor Goodwin Liu to the Circuit Court.  Republicans have branded him a progressive judicial activist.  Senator Dianne Feinstein disagrees.
"I think the real problem here is, candidly speaking, that there is fear on the other side.  That this man may be so good that one day he would end up on the Supreme Court.  And therefore you would have to stop him before he gets to the Circuit Court."
This is the third time the Committee has taken up Liu's nomination, which passed by a 10-8 vote. Consideration of his appointment will now go to the Senate floor.
Protesters occupy Washington State Capitol
A group of protesters are camped out inside the Washington state capitol.  They're staging the sit-in to call on the state legislature to oppose cuts to social services.  FSRN reporter Mark Taylor Canfield was at the Capitol early this morning and spoke to protesters.
…
That was Robby Stern, Monica Peabody and Michael Woo. Protesters say they intend to occupy the capitol building as long as possible.  Instead of cutting social services, they want the legislature to end tax breaks for private interests.
PA teen sentenced in death of immigrant
A teenager convicted of involvement in the 2008 beating death of an undocumented immigrant in Shenandoah, Pennsylvania has been sentenced to 55 months in prison.  Colin Walsh testified against two others in the murder of Luis Eduardo Ramirez Zavala.  In a case that's been marred by police corruption, the other two teens, Derrick Donchak and Brandon Piekarsky, have each been sentenced to 9 years in jail. Donchak's sentence is under appeal.
FEATURES
A strong earthquake hits Japan raising concerns about further nuclear plant damage
A 7.1 magnitude earthquake struck Japan today, one of the strongest since the 9 magnitude earthquake on March 11.  A tsunami warning was issued but none of the waves were reported to have reached land. The quake struck late in the night but there are no reports of injuries although residents in cities on Japan's east coast felt the shocks, power lines were cut and some roads closed as a safety measure.
Officials also evacuated workers from the stricken Fukushima nuclear plant.   Speaking on Japanese television a spokesperson for Tokyo Electric Power Company said early reports indicate there is no further damage to the reactors but during a teleconference by the Union of Concerned Scientists, director of Nuclear Safety, David Lochbaum said this new quake does raise concerns about further damage to the Fukushima plant:
"The damage that's been done to date as the hydrogen explosions in the reactor buildings has degraded that ability to withstand ground motion.  In addition the efforts to try to deal with the reactor cores in units 1, 2 and 3 and the spent fuel pools in the other units has put a lot of water into the buildings.  All of that weight, if there is ground motion, an earthquake, could lessen the ability of the structures to withstand that motion.  So it could be more likely that you have structural failures. The conditions at that plant are so fragile, it can't really stand too many more challenges."
The UCS has also released emails it received under a Freedom of Information Act Request it submitted to the US Nuclear Regulatory Commission. Senior Scientist Edwin Lyman said the emails raise concerns about the measures available if there was a Fukushima type accident in the United States. The emails refer to B5B measures put in place after September 11 to guard against aircraft attacks on nuclear plants:
"There is internal disagreement over whether some of these methods are actually viable.  One of those involve the ability to run a steam driven, auxiliary cooling system known as the RCIC for a long period of time in the event of a station blackout and the loss of DC battery power and the emails question whether it's viable to be able to run that system for a long period of time without battery power using manual actions."
The NRC is conducting two reviews into nuclear safety in the US in light of the nuclear disaster in Japan.
The reasons behind US budget deadlock
The budget battle to keep the government running after Friday is still boiling away in Washington. President Obama is threatening to veto a one week stop gap budget passed by House Republicans.  Matt Laslo has a report on the reason behind all the gridlock.
A New York town pulls money out of JP Morgan to protest foreclosure record
A New York municipality has withdrawn its money out of JP Morgan Chase Bank, to protest the bank's mortgage foreclosure record.  It is the first municipality in the country to do so.  From New York, Rebecca Myles has more on this story.
An investigation into home loan modification industry finds it rife with scams
After a year of undercover investigation into the loan modification industry, the National Fair Housing Alliance – or NFHA – has released a report that identifies what they describe as "an industry rife with corrupt practices."  The investigation looked at 80 companies and found many were using deceptive and illegal practices to tempt home owners facing foreclosure to use their services. The NFHA says with one in nine homeowners behind on their mortgage payments companies are seizing mortgage modification as a way to profit. For more spoke with Shanna Smith,  president of the National Fair Housing Alliance.  For information on mortgage issues, she recommends going to the Department of Housing website:  www.hud.gov and in the search section look up the phone number of their local HUD approved housing counselor.  HUD also runs a hotline: 888-995-HOPE.
US Navy sonar drills in Alaska alarm environmentalists
This summer, the US Navy plans to conduct military exercises in the Gulf of Alaska, just east of Kodiak island. Although the navy has trained in Alaskan waters before, this time it plans to use sustained medium-frequency sonar and environmentalists, native tribes and fishing interests are protesting. The navy itself admits the exercises will disturb about 425,000 marine mammals annually and could kill more than a dozen whales over five years. FSRN's Jacob Resneck reports.