Newscast for Friday, September 23, 2011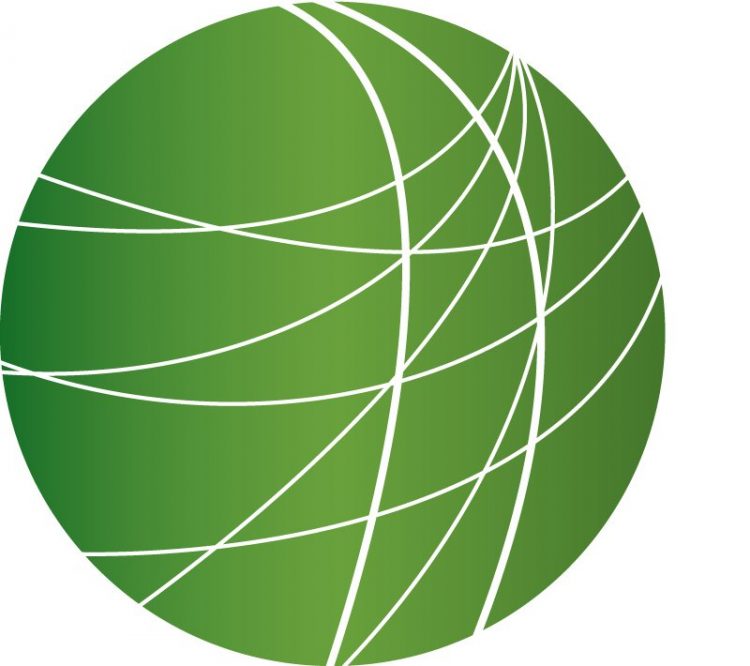 Yemeni President returns to the country amidst a rise in violence
Mahmoud Abbas asks UN for Palestinian statehood
Jeff Halper on the Israeli response to statehood bid
Palestinian Art Exhibit moved to sidewalk
No Child Left Behind awaits rewriting in Congress
Efforts to try Dick Cheney in Nigeria
HEADLINES
Troy Davis execution may have violated international law, protests continue
As communities across the country continue to react to Wednesday's execution of Troy Davis, who maintained his innocence to the end, a United Nations spokesperson says the killing may have violated international law. The Office of the High Commissioner for Human Rights told reporters today that Davis' right to due process AND a fair trial were not respected.
Vigils took place in New York's Union Square and on Harvard's campus Thursday. Tonight, a rally is scheduled in Oakland, California. Filmmaker and activist Michael Moore is calling for a complete boycott of the state of Georgia, and promised to use the royalties from his latest book to, quote, "defeat the racists and killers who run that state." And former president Jimmy Carter, who supported Davis, told the Associated Press that he hopes the event will lead the "nation toward the total rejection of capital punishment."
Unionists and students continue massive strike in Chile
Up to 70-thousand students in Chile are poised to lose the academic year, according to Chile's Minister of Education. Many high school and university students have been on strike for the last four months, demanding that the government stop funding for-profit schools and provide quality, public education to all Chileans. Caroline Lewis reports from Santiago.
Thousands are marching for education reform this week after another round of talks between student leaders, President Sebastián Piñera, and other government officials failed to meet student demands.
Camila Vallejo, the leader of the Confederation of Chilean University Students, says the government does not take the student movement seriously.
"We lament that with around four months of mobilization, the principal campaign that has become evident as much in talks with government representatives as in the media has been to try to change the objective of our demands; to bet on the division of the movement; to bet that the student movement will wear itself out…"
Directors of several national unions called on workers to join students in Thursday's marches, which took place in several major cities. Employees in the education sector also showed up en masse. Alonso Carvajal, a Director of the Federation of National Education Workers, says there have been many advances so far, but the movement still has a ways to go.
"I think that beyond advancing certain proposals in the government, the movement is advancing in that Chilean society is waking up to these social problems. On the other hand, I think the government has the master key to in some way enact the solution."
President Piñera confirmed on Wednesday that the government would once again extend the deadline for students to enlist in a plan called "Save the Academic Year." The plan aims to offer high school and middle school students who wish to return to school for Chile's Spring semester a spot in the classroom. Caroline Lewis, FSRN, Santiago.
IAEA member nations say Israel must sign Non-Proliferation Treaty
Islamic nations demanded today that Israel make its nuclear program more transparent to the international community. The general council of the 151-country International Atomic Energy Agency passed a resolution this morning requiring ALL middle east nations to obey a Non-Proliferation Treaty. Since Israel is the only nation in the region who has not signed onto the treaty voluntarily, it was A somewhat targeted measure. The U.S., who lobbied to defeat a similar resolution last year, abstained from this vote. The Arab states pushing for the vote called it an important step towards establishing a nuclear weapons-free zone in the Middle East–which they hope to vote on in 2012. But Israel, who has never confirmed or denied having nuclear weapons, said it would only sign the non-proliferation treaty AFTER achieving comprehensive Middle East peace with its neighbors.
Patriotic Front Party wins Zambia elections
Opposition leader Michael Sata is the new president of Zambia, ending 20 years of rule by the Movement for Multiparty Democracy. Sata, of the Patriotic Front Party, lost the three previous elections, but his supporters are celebrating now after several tense days of counting ballots. Sata has promised to give Zambian workers a bigger share of the country's mining wealth, a sector currently dominated by Chinese investors.
Indian activists block trains, demand Telangana statehood
Rail services across the Telangana region of India have come to a standstill, due to a two-day blockade by activists demanding A SEPARATE Telangana STATE. Prabhakar Mani Tewari reports from Kolkata.
A number of trains have been cancelled or diverted due to the 48-hour rail blockade, which has snapped the link between Hyderabad and rest of India. The blockade is part of the indefinite 'people's strike' for the separate statehood of Telangana.  Activist K. Chandrasekhar Rao is not ready to accept anything less than a separate state.
"Until and unless the government of India comes forward with a clear-cut timeframe promise, this agitation is neither is going to relent nor it is going to cease. We will continue to fight."
As part of the general strike, the Telangana supporters held rallies today across the region. Schools, colleges and other educational institutions remained closed and government transport services continues to be suspended. Because electricity board employees are part of the strike, there have been power cuts throughout South India. Prabhakar Mani Tewari, FSRN, Kolkata.
FEATURES
Yemeni President returns to the country amidst a rise in violence
The President of Yemen has returned to his country from Saudi Arabia, where he's been for the last three months recovering from a failed assassination attempt. President Ali Abdullah Saleh's return comes after a week of increasing violence; close to 100 people have been killed this week alone. Upon his return, Saleh called for a ceasefire, but shooting continues in the capital of Sanaa, and protests calling for Saleh to step down continued throughout the country today. Joining us now from the Yemeni capital of Sanaa is journalist, Tom Finn.
Mahmoud Abbas asks UN for Palestinian statehood
Palestinian Authority President Mahmoud Abbas submitted an application to United Nations Secretary Ban Ki Moon today requesting full membership in the world body. Although Israeli and US representatives were noticeably silent, Abbas received a standing ovation from many members of the General Assembly upon formally announcing the Palestinians bid.
"Mr. President, I would like to inform you that before delivering this statement, I, in my capacity as the President of the state of Palestine, and chairman of the executive committee of the Palestine Liberation Organization, submitted to his excellency, Mr Ban Ki Moon, secretary general of the United Nations, an application for the admission of Palestine on the basis of the borders of June 4th 1967, with Al-Quds al Sharif as its capital as a full member of the United Nations."
In a 40-minute speech, Abbas, Chair of the Palestinian Liberation Organization, said Palestinians adhere to the renouncement of violence and reject terrorism, including state terrorism, but will continue their popular peaceful resistance against settlement construction, the annexation wall and apartheid polices.
"It is time for the Palestinian people to gain their freedom and independence. The time has come to end the suffering and the plight of millions of Palestinian refugees in the homeland and the diaspora. To end their displacement and to realize their rights, some of whom were forced to take refuge more than once in different places of the world. At the time when the Arab people affirm their request for democracy, what is called now the Arab spring. The time has come also for a Palestinian spring, the time for independence."
Abbas said they are ready to return immediately to the negotiating table, if Israel agrees to internationally agreed upon terms and stops settlement building. Not all Palestinians support the statehood bid. Many from Hamas, which banned statehood demonstrations in Gaza, say it isn't based on Palestinian consensus. More militant factions in Gaza oppose the bid completely, saying a state comes after the liberation of Palestine.
Israeli Prime Minister Benjamin Netanyahu also addressed the UN General Assembly today, emphasizing ongoing security concerns as a key reason for their opposition to United Nations recognition of a Palestinian state.
"President Abbas just said on this podium that the Palestinians are armed only with their hopes and dreams. Yup. Hopes, dreams, and 10,000 missiles and Grad rockets supplied by Iran, not to mention the river of lethal weapons now flowing into Gaza from the Sinai, from Libya, and from elsewhere. Thousand of missiles have already rained down on our cities. So given all this Israelis rightly ask: What's to prevent this from happening again in the west bank?"
Jeff Halper on the Israeli response to statehood bid
Joining us now from Jerusalem to discuss the Palestinian bid for statehood is Jeff Halper, head of the Israeli Committee Against House Demolitions.
Palestinian Art Exhibit moved to sidewalk
In Oakland, California, an exhibition of artwork by children in Gaza which was supposed to open on Saturday has been cancelled after pressure from pro-Israel organisations. But tomorrow, organizers will show the artwork outside the museum instead. FSRN's George Lavender reports.
No Child Left Behind awaits rewriting in Congress
In Washington, the Senate defeated the House's stopgap funding bill 59 to 36. With the House in recess next week, the defeat sets the stage for a possible government shutdown when the current spending authorization expires September 30. That's not the only thing stuck in Congress. Rewriting of the No Child Left Behind law has languished in Congress for four years. Today, President Obama laid out the details of a waiver system for states that comes with a catch. Michael Lawson reports.
Efforts to try Dick Cheney in Nigeria
Many western multinational companies have been indicted for paying bribes to Nigerian government officials to secure contracts running into billions of dollars. One of the high profile cases involved former US vice president, Dick Cheney. He was head of the American oilfield services company, Halliburton when its engineering subsidiary, KBR, allegedly paid bribes totaling 180 million dollars to secure contracts worth six billion dollars. Nigerian authorities dropped corruption charges against him after Halliburton agreed to pay a 250 million dollar fine. But anti-corruption campaigners say the settlement is illegal. One of them has gone to court in an effort to make the former US vice president face trial. Sam Olukoya reports from Lagos.