Newscast for Wednesday, June 29, 2011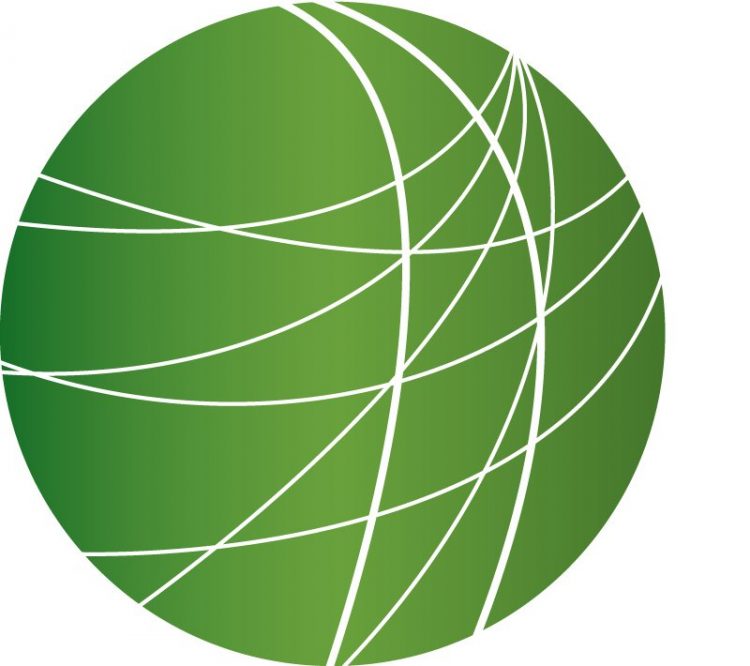 In Cairo's Tahrir square, violent clashes erupt overnight – hundreds are injured

Lawmakers in Greece narrowly pass an austerity plan as thousands protest and continue a general strike
Thailand's political parties prepare to contend the July 3rd general election
The Obama administration pushes for free trade agreements with South Korea, Colombia and Panama
New York City council approves budget as protests against cuts continue
HEADLINES
Three of Newburgh 4 sentenced to 25 years
A New York court today sentenced three of the "Newburgh 4," who were convicted on terrorism charges, to 25 years in prison. James Cromitier, Onta Williams and David Williams were convicted last fall for conspiring to blow up synagogues and US military aircraft. As part of an FBI sting operation, the men planted what they thought were explosives outside the synagogues. The case was controversial because the FBI fabricated the entire plot, leading to calls of entrapment. The FBI also used an informant planted inside a local mosque to identify and falsely recruit potential extremists. A fourth convicted man is currently undergoing psychiatric evaluation.
Signature drive to overturn OH anti-union laws surpasses 1 million
Opponents of Ohio's controversial SB-5, which curtails collective bargaining rights for public employees, turned in more than a million signatures today.  Organizers hope the petition will allow Ohio voters a chance to repeal the bill in the next general election.  From Columbus, FSRN's Evan Davis has more.
Civic and labor activists had just over 2 months to gather the required 231,000 voter signatures to place a repeal referendum on the ballot.  They had initially hoped to gather twice that number.  Today, however, they turned in more than million signatures, virtually assuring the measure's placement on the ballot in November.
Opposition to SB-5 has come from public employees, including police and firefighters.  They say the legislation, if enacted, would deprive them of their collective bargaining rights, and would, thus lead to the erosion of wages and the elimination of benefits.
Anticipating the success of the petition drive, Republican lawmakers last week attempted to have the measure split up in to multiple ballot questions, but they were overruled by the Secretary of State.  The option to repeal SB-5 in its entirety is expected to appear as a single "yes" or "no" question on the ballot, and a number of recent statewide polls have indicated that a majority of Ohioans favors the repeal.  Evan Davis, FSRN, Columbus.
Wildfire around Los Alamos continues to burn unchecked
The wildfire near Los Alamos National Laboratory in New Mexico continues to burn with very little containment by fire crews.  The Las Conchas fire is currently burning more than 60-thousand acres in the north central part of the state.  Officials at Los Alamos say the facility will be closed through tomorrow at least.  They maintain that the nuclear waste materials stored on the grounds are secure from the fire.  The city of Los Alamos has been evacuated.  ABC reports the EPA has started doing radiation tests of the air and smoke surrounding the lab, but so far has not recorded any out-of-the-ordinary levels.
Supreme Court won't hear CT Green Party case
The U.S.  Supreme Court has rejected an appeal challenging ballot access requirements for third parties in Connecticut.  The suit, brought by the Connecticut Green Party, looked to overturn part of the state's 2005 public campaign finance law.  For FSRN, Melinda Tuhus reports from New Haven.
The Green Party successfully challenged part of the state law that requires third parties to gather hundreds of thousands of signatures in order to qualify for public funding — something that is not required of Republican and Democratic candidates.  The district court judge in that case called the law unconstitutional because of its unequal treatment of minor party candidates.
The case worked its way up through the appeals process and reached the high court this year.  In one of its final acts before adjourning for this term, the justices issued a dismissal without comment.
Mike DeRosa, co-chair of the Connecticut Green Party, said he'd hoped the case would be referred back to the Appellate Court for reconsideration.
"The case was about allowing alternative viewpoints to get expression in American society and in Connecticut, and the case was really about making sure that everybody gets a fair shake."
He says the party will continue its fight for an equitable campaign finance law, but adds that he's not optimistic about the chances for reform.  Melinda Tuhus, FSRN, New Haven.
Nigeria capital issues curfew in wake of bombings
Authorities in Nigeria today issued a curfew and restriction on social activities in the federal capital Abuja.  This comes in response to a string of bombings earlier this week by an Islamist group.  FSRN's Sam Olukoya reports from Lagos.
Several bombings over the past few weeks have left more than 30 people dead. A militant group called Boko Haram has claimed responsibility for the attacks. The group, which has ties to the Afghan Taliban, wants to impose Islamic rule in Nigeria and end all forms of western life. Some of their attacks have targeted people involved in social activities.
The government, apprehensive about further attacks, issued the new rules for Abuja today.  Nightclubs, beer gardens and cinemas will have to close at 10pm, and public parks and gardens that admit children must close even earlier.  The new restrictions also prohibit motorists from parking along two roads where most government offices are located. Sam Olukoya, FSRN, Lagos.
FEATURES
In Cairo's Tahrir square, violent clashes erupt overnight – hundreds are injured

Clashes erupted overnight in Cairo's Tahrir Square with the Health Ministry reporting that over 600 people were injured and many of them hospitalized. Violence continued today between police and hundreds of protesters who remained in the square. FSRN's Aya Batrawy has more from Cairo.


Lawmakers in Greece narrowly pass an austerity plan as thousands protest and continue a general strike

In Greece today, lawmakers narrowly passed an austerity proposal as thousands of people continued to outside Parliament in Syntagma Square. The measure calls for tax increases for minimum wage earners and billions of dollars in government spending cuts. Greece is hundreds of billions of dollars in debt and on the brink of bankruptcy, and the cuts were required in order to receive the next installment of a more than $150 billion EU-IMF loan. For more we spoke with George Papazachariou, in Athens, he's a reporter for Voice of Greece public radio.

Thailand's political parties prepare to contend the July 3rd general election

Days before the July 3rd general election, Thailand's key political parties have stepped up rallies to win over undecided voters. As Ron Corben reports the governing Democrat Party of Prime Minister Abhisit Vejjajiva is struggling in opinion polls against the opposition Pheu Thai Party which is banking in populist policies to win voter support.

The Obama administration pushes for free trade agreements with South Korea, Colombia and Panama

Officials in the Obama Administration announced a tentative deal today with House and Senate leaders on free trade agreements with South Korea, Colombia and Panama. Matt Laslo reports that the agreements are still far from garnering the support needed to pass Congress.

New York City council approves budget as protests against cuts continue

New York City council members approved a more than $60 billion budget today after reaching a compromise with Mayor Michael Bloomberg and the teachers' union. The deal preserves the jobs for about 4,000 current teachers, but more than 2,000 other positions will be eliminated after staff resign or retire. Many teachers have been protesting the Mayor's proposed cuts, including at a 24-hour a day encampment dubbed "Bloombergville":

"My name is Kelly Wolcott, I'm a public school teacher in New York city and I'm opposed to this compromise budget due to the fact that it is falsehood that it's a compromise that's better for the people. It's true that less people are being laid off however the reality is that cuts are still happening to education and social services. My school alone received a budget today that cuts $500,000 from our funds that we already didn't have enough on, in addition to losing Title 1 money that we need for our most vulnerable population."

The 2012 budget also cuts about 1000 public sector jobs. During protests Tuesday night, more than a dozen people with the group New Yorkers Against Budget Cuts were arrested after trying to conduct a sit-in to prevent city councilors from voting. Many continue to push for tax increases on the wealthy instead of cuts to education and social services.