Newscast for Monday, April 25, 2011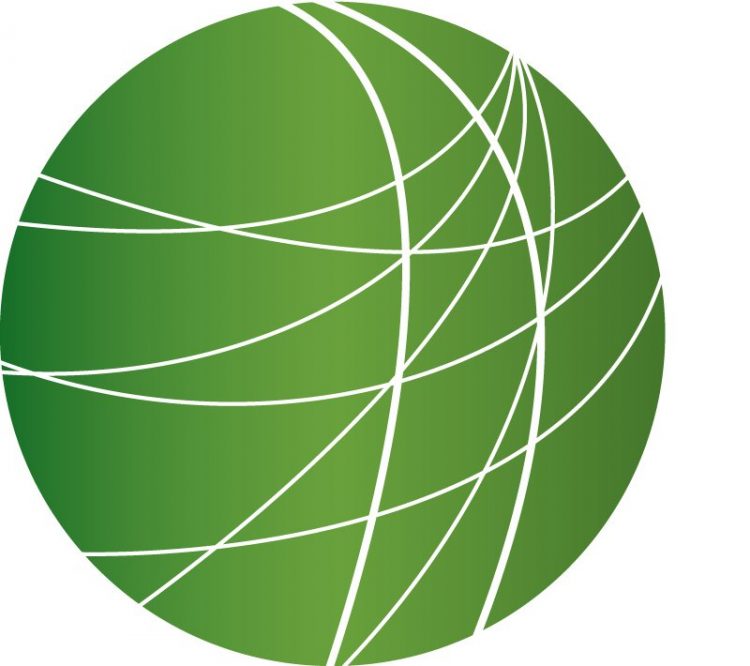 Wikileaks begins publishing secret files on the Guantanamo Bay prison
The US considers sanctions as the Syrian government's crackdown on civilians continues to escalate
NATO airstrikes hit Gaddafi compound in Tripoli
Civil rights advocates raise concerns about proposed Free Trade agreement between Colombia and the US
HEADLINES
Explosions in Nigeria kill three ahead of Tuesday elections
A wave of explosions killed three people in North Eastern Nigeria today as voters prepare for nationwide gubernatorial elections tomorrow. Sam Olukoya reports from Lagos.
The explosions occurred a few hours after an Islamic militant group said it will continue violent acts until an Islamic government is established in Nigeria. The explosions are the latest post election violence in Nigeria's predominantly Moslem north since President Goodluck Jonathan, a Christian from the South, was declared the winner of a presidential election that took place nine days ago. One human rights group, the Civil Rights Congress of Nigeria, says more than 500 people were killed in the violence largely carried out by Moslem youths. Voters are scheduled to go the the polls again tomorrow to choose governors in all 36 Nigerian states. however, election officials said today that the poll will be postponed in two northern states. Following the insecurity, Nigeria's electoral body says tomorrow's governorship election will not hold in two states in Northern Nigeria. The power play between Nigeria's Christian south and the Muslim north often turns violent during election periods. Sam Olukoya, FSRN, Lagos.
Voters at polls in Chad, but opposition candidates boycott elections
In neighboring Chad, voters went to the polls today, where incumbent Idriss Deby Itno is all but assured the win after the three main opposition candidates withdrew from the ballot. They say that Deby, who took power in a coup in 1990, stole parliamentary elections in February and did not meet their demands for electoral reform prior to today's vote.
World Malaria Day
Today is World Malaria Day and according to UN Secretary General Ban Ki Moon more than three quarters of a million people still die from the treatable illness each year. Radmilla Suleymanova reports.
In order to save more lives, Ban Ki-Moon said it's necessary to scale up what he called "life-saving and cost-effective interventions" such as mosquito nets and insecticide spraying. He added that it was crucial to provide timely testing for people suspected of having malaria, and effective treatment for those infected. Malaria is a preventable and treatable disease, but many people die because they are not treated quickly enough. It's estimated that 750,000 lives have been saved over the past decade as a result of the use of bed nets, spraying and better treatment. Radmilla Suleymanova, United Nations.
Tibetan exiles protest detention of hundreds of monks in China
Thousands of Tibetan exiles took to the streets in India today where three pro-democracy activists began a hunger strike. They want China to immediately stand down from the Kirti monastery in Sichuan Province, where advocacy groups say two protesters died as hundreds of monks were detained last Thursday. Chinese authorities said Friday that the monks would receive a "legal education," as they had been drinking, gambling and hiring prostitutes. Tension in the region has been especially high since a young monk set himself on fire in mid-March. The US and China are set to hold their yearly summit on human rights later this week in Beijing.
Protests and deaths continue in Yemen despite tentative accord
Forces loyal to Yemen's President Ali Abdullah Saleh killed three more people today, one was a woman simply watching the protests from her balcony in Taiz. Over the weekend the President said he would work with a plan crafted by the Gulf Cooperation Council that calls for him to submit his resignation within 30 days, and hold election within two months. But he added a caveat – he will do so within the framework of the constitution. The plan also would grant Saleh immunity from prosecution for crimes committed during the crackdown on pro-democracy demonstrations. At least 125 have died in recent weeks. Abdullah el Sholif is a representative for the Coordination of Youth movement.
"We refuse to accept any initiative that doesn't include the immediate departure and his family, along with sending him to court with his regime."
On Saturday, general strikes took place across the country and sit ins were held in at least five provinces.
Hundreds of Taliban escape Afghan prison through tunnel
Nearly 500 Taliban prisoners broke out of an Afghan prison today. According to a statement from the group, 106 of them are high level commanders. A Taliban spokesperson provided details of the escape, saying it took five months to dig a nearly a quarter mile long escape tunnel that ran beneath a highway and under security posts.
Supreme Court says it will not fast track Virginia health care challenge
The US Supreme Court turned down Virginia's request that they consider the state's challenge to health care reform before a half a dozen other appeals wind their way through the courts. At least one challenge to the law is expected to make its way to the High Court in the next term, which begins in September.
FEATURES
Wikileaks begins publishing secret files on the Guantanamo Bay prison
In the latest leak of classified documents, Wikileaks has started publishing secret files on the Guantanamo Bay detention center. The organization has nearly 800 memoranda written by members of the Joint Task Force Guantánamo between 2000 and 2008. The files document how detainees were captured and what personal items they carried. They detail detainee's health and behavior, and whether officials were gathering any intelligence of value. Wikileaks says they plan to release information on every detainee over the next month. At today's White House press briefing, spokesperson Jay Carney condemned the release and said there was nothing in the documents that the President didn't already know:
"I think what we're focused now is what the President is committed to now which is working towards the ultimate closure of the detention facility, consistent with good security practices and values that we have as a nation, consistent with the previous president George W. Bush, John McCain when he was a candidate, uniformed military leadership."
Carney singled out the New York Times in his criticism of media outlets that published coverage of the documents. The Times was one of several media outlets that obtained the documents through a third unnamed source. Spain's El Pais, Germany's Der Spiegel and the Daily Telegraph in the UK are among other media outlets that received the documents directly from Wikileaks. And more than 100 of the documents can be viewed by anyone on Wikileak's website.
The Center for Constitutional Rights has been watching these releases closely. For the last decade it has organized pro bono lawyers across the country to represent the inmates at Guantánamo, representing dozens of them directly and ensuring that nearly all of the inmates, have at least the option of legal representation. Vincent Warren, is the Executive Director.
The US considers sanctions as the Syrian government's crackdown on civilians continues to escalate
The Syrian government continued its crackdown on pro-democracy demonstrators today, following an escalation over the weekend in which security forces opened fire on dozens of civilians. Members of the international community are condemning the violence, including the U-S which is considering sanctions. Michael Lawson has more.
News Update on FSRN contributor: Freelance journalist and occasional FSRN contributor Khaled Sid Mohand remains detained in Syria. He went missing April 9th and his family and support committee continue to seek his release and basic information about where he's being held; what he's charged with; and his health.
NATO airstrikes hit Gaddafi compound in Tripoli
In Libya, NATO forces have bombed the compound of Colonel Muammar Gaddafi in Tripoli. The destroyed buildings are reported to be both a Gaddafi residence and a military headquarters. Video footage of the destroyed buildings broadcast by Al Jazeera and the BBC appears to show a damaged reception hall and multistory structure in ruins.
Libyan officials said Colonel Gaddafi was unhurt in the attack but three others were killed. They described the bombing as an assassination attempt on Colonel Gaddafi. In a statement, NATO said a strike on a communications headquarters was of the UN mandate to protect civilians. NATO also said it couldn't verify reports of possible civilian casualties. Over the weekend, the US carried out its first drone strike in Libya, but officials didn't provide any further details of what the unmanned aerial vehicle bombed or if anyone was killed. Republican Senator John McCain, speaking to CNN from Cairo on Sunday after visiting rebel positions in Libya, said he wants the US and NATO to increase its military assistance:
"I believe with the appropriate use of airpower, which is not the case now, even though I'm glad the Predator is now in the fight, and adequate training and equipping of the liberation forces that they can bring this to a successful conclusion. They need money very badly and some communications equipment. But I really fear a stalemate. I hope that Gaddafi goes, I hope that there's that kind of overthrow from within. But hope is not a strategy."
Much of the violence is taking place in and near Misrata, the main rebel stronghold in the west of the country. Rebels had been fighting with pro-Gaddafi forces last week, with some attacks leading to the deaths and injuries of journalists and civilians. But the Libyan government says that its troops have withdrawn from the city. Mussa Ibrahim is a Libyan government spokesperson:
"As our army was withdrawing from Misrata, it came under attack from the rebels, the army fought back but continued its withdrawal from the city. The tribal chiefs are as we speak moving in with their tribes into the outskirts of Misrata and they are negotiating peace with the inhabitants of the city. But again, if we are attacked we have to attack back. We are not cowards."
Sound courtesy of Al Jazeera. But rebels say pro-Gaddafi forces are continuing to bomb the city. Al Jazeera's reporter on the scene, Andrew Simmons, said that fighting increased in intensity today and counted 16 mortar shell attacks on one residential area that destroyed two schools.
Civil rights advocates raise concerns about proposed Free Trade agreement between Colombia and the US
For nearly five years, human rights concerns including the killing of union leaders have held up the passage of a Free Trade Agreement between the US and Colombia. But in 2010 the US State Department certified that Colombia has "made progress" on human rights, and now there's a renewed push for the measure. Alice Ollstein has more.