Newscast for Tuesday, April 26, 2011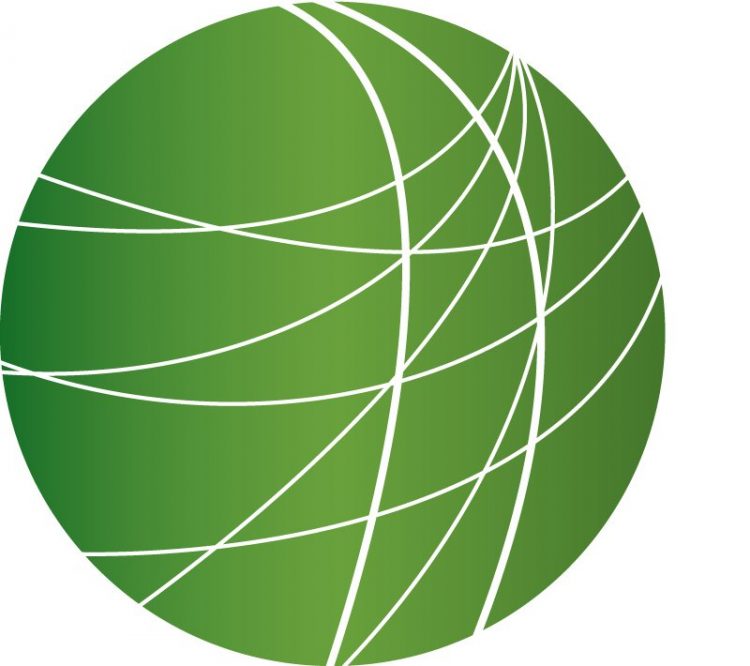 Syrian security forces conduct house to house searches, arrests and random shootings
Victim of torture in Syria talks about his experiences
25 years after Chernobyl, the ongoing impact of the world's worst nuclear accident
The US Supreme Court considers corporate data mining case
HEADLINES
50,000 flee clashes along Cambodia-Thai border
As many as 50,000 villagers in Thailand have fled continuing clashes at the border with Cambodia. Thailand is now threatening to sever diplomatic ties with Phnom Penh as regional diplomatic efforts are stepping up. Ron Corben reports.
Fighting between Thai and Cambodian troops intensified along their common border Tuesday. Up to 50,000 villagers – both Thai and Cambodian – have fled the violence that has thus far killed up to 13 troops. Fighting has centered on a disputed 900 year old Hindu temple. In 2008 Cambodia successfully had the Preah Vihear temple declared a World Heritage site. But Thailand accuses Cambodia of acts of aggression. On Monday Phnom Penh said Thai forces shelled the ruins of two small 1,000 year old Hindu temple sites. Dr. Carl Thayer, a defense analyst with the University of New South Wales in Australia, says the fighting is increasingly politicized.
"I'm beginning to think the Thai military — and I use quotation marks – 'is out of control.' It's not operating under civilian direction and it's taken a very proactive – if not aggressive stance along the border.
Thailand's foreign ministry said today that it may now support posting international observers in the region. Ron Corben, FSRN, Bangkok
Google updates map of Rio de Janeiro
Google has agreed to redraw its map of Rio– after local authorities complained that the large scale view of the city disproportionally identified favelas – or shantytowns. City managers argued that many other areas of significance only appeared on zoomed in views of the maps. Google refused a similar request to update the map labels in 2009.
International pressure on Syria grows
The France, Italy and the UK have joined the US in seeking stepped up measures to bring pressure to bear on Syria after yesterday's distinct uptick in violence. French President Nicholas Sarkozy and Italian PM Silvio Burlusconi together called for an end to the violent repression of peaceful protests. And British foreign Secretary Foreign Secretary William Hague warned the UK is preparing further measures to sway Syrian President Bashar al-Assad.
"Syria is now at a fork in the road. It's government can still choose to bring about the radical reform which alone can bring about the peace and stability in Syria, and for the long term. And we urge it to do so. Or, it can choose evermore violent repression."
Italy to join NATO Libya force
Late yesterday, Berlusconi issued a a statement announcing that Italy will contribute to the NATO military force in Libya, despite its history as a colonial ruler of the middle eastern nation.
Bahrain human rights group says more than 1000 detained
The Bahrain Human Rights Center told Press TV today that government forces have detained more than 1000 pro-democracy demonstrators since the beginning of the uprising there. And state media reports today that Bahraini prosecutors are looking into possible QUOTE "criminal acts and violations" allegedly committed by dozens of medical workers. And seven other protesters are in court this week – where they may face the death penalty if convicted of murder in the deaths of two policemen during demonstrations.
UN report on Sri Lankan final stages of civil war finds credible evidence of war crimes
The United Nations officially released it's findings from an inquiry into possible human rights violations committed in Sri Lanka during the waning days of it's civil war. The reports found "credible evidence" that tens of thousands of civilians died largely at the hands of government forces. The report finds culpability on both sides — saying the Tamil Tigers used human shields as government forces got close – but that as many as 40,000 civilians were killed by indiscriminate shooting by army forces. Sri Lanka's Foreign Minister criticized the UN for releasing the report.
"Is it going to contribute to the building up of national unity. Or will it do the opposite? Will it accentuate differences, bitterness, acrimony – which are the very things we want to get away from."
UN High Commissioner for Human Rights Navi Pillay called for an international inquiry, saying that the Sri Lankan government's response to date has been one of "total denial and blanket impunity."
Two former GITMO detainees say dumped docs prove they were tortured
And at least two former GITMO detainees say that information in documents revealed in the most recent Wikileaks dump support their claims of torture. Mamdouh Habib says that his file says he admitted terrorist activities to Egyptian officials QUOTE "under extreme duress." Habib is suing Egyptian authorities for alleged torture. And David Hicks – the so called Aussie Taliban – says his file is grossly inaccurate and that he only admitted to what he thought he must to earn his release. According to his attorney, Hicks pleaded guilty under a convoluted provision that allowed him to do so while still maintaining innocence.
Appeals Court orders new sentencing hearing for Mumia Abu Jamal
A US Appeals Court affirmed their decision and ordered a new sentencing hearing for death row resident Mumia Abu Jamal – saying that jurors were given confusing instructions during the penalty phase of his trial. Abu Jamal was convicted in 1982 of murdering a Philadelphia police officer. The appellate court found the jury instructions ambiguous and ordered the new hearing be held within 180 days. The hearing could be delayed if prosecutors appeal the order to the Supreme Court.
FEATURES
Syrian security forces conduct house to house searches, arrests and random shootings
In Syria, the crackdown by the security forces using live ammunition and tanks continues in cities across the country, including Damascus, Douma, Jeblah and Deraa. Deraa is a focus of today's violence, where many thousands of soldiers have occupied the city, setting up checkpoints, conducting house-to-house searches and making arrests. Witnesses report heavy gunfire and one video allegedly of demonstrators chanting "the army is with us" shows a tank and troops opening fire on the crowd. One Deraa resident described to Al Jazeera, through a translator, what was happening in the city:
"Myself I am now on my stomach, I am on the ground and I am really in a panic situation I don't know what to say, the city is quite in danger. Most of the roofs are occupied by the snipers and some of the security forces in the city. And we have violence and counter violence and we have to say we are not quite sure about what we are hearing but during the last 25 hours of live ammunition exchange and fire exchange I can say that a lot of weapons are used in these things and why are witnessing this? Are the armed forces sweeping the city?"
The Syrian human rights organization Sawasiah told Reuters that 500 people have been detained in Deraa and 20 killed since yesterday. A total death toll has not yet been confirmed since Friday's massacre, which the UN says killed more than 70 people. Some residents said they feared collecting the dead bodies from the streets. UN Security Council members were expected to draft a resolution condemning the violence, while European and US officials are considering sanctions and other measures against the Syrian government, the US State Department has called on US citizens to leave the country. The US State Department is urging US citizens to depart Syria immediately while commercial transportation is readily available.
Victim of torture in Syria talks about his experiences
Abdullah Almalki is a Canadian citizen, who experienced detention in Syria first hand. He was detained, interrogated and tortured for two years after the Canadian government shared false information about him with Syrian officials. Canada has not apologized to Almalki, and he now resides in Ottawa with his wife and children. But his experiences will stay with him for a lifetime. Syrian forces used torture methods such as falka, which entails being beaten on the soles of the feet. FSRN's Lillian Boctor spoke with Abdullah Almalki in Montreal. When Almalki gives talks about his experiences, he shows line drawings of the torture used on him. You can see those drawings on our website.
*April 27, 2011: In the original version of this story, FSRN incorrectly stated that Canada apologized to Almalki. While the Canadian Parliament recommended an apology and compensation in 2009, the government has never acted on the recommendations. FSRN regrets the error.
25 years after Chernobyl, the ongoing impact of the world's worst nuclear accident
Today marks 25 years since the Chernobyl nuclear accident. Millions of people were affected in Ukraine, Belarus and Russia. The death toll is still unclear — estimates vary from 4,500 lives lost to almost one million deaths that could eventually be attributed to the reactor explosion and the devastating nuclear fallout. From Ukraine, Karen Percy reports.
The US Supreme Court considers corporate data mining case
In Washington, DC, the Supreme Court heard arguments today in Sorrell versus IMS Health, a case involving the constitutionality of data mining by corporations. The case concerns corporations that buy the data on medical prescriptions from pharmacies. That data includes the name of the doctor, patient and the drugs they're prescribed. The corporations then sell that information to commercial interests, including pharmaceutical companies. Legal experts say the case has enormous implications for the regulation of corporate data mining and hinges on the constitutionality of a Vermont law that protects the privacy of this information. Professor Kevin Outterson from Boston University School of Law, is co-writer of an amicus brief filed in this case by The New England Journal of Medicine in support of the Vermont law.