Newscast for Friday, April 22, 2011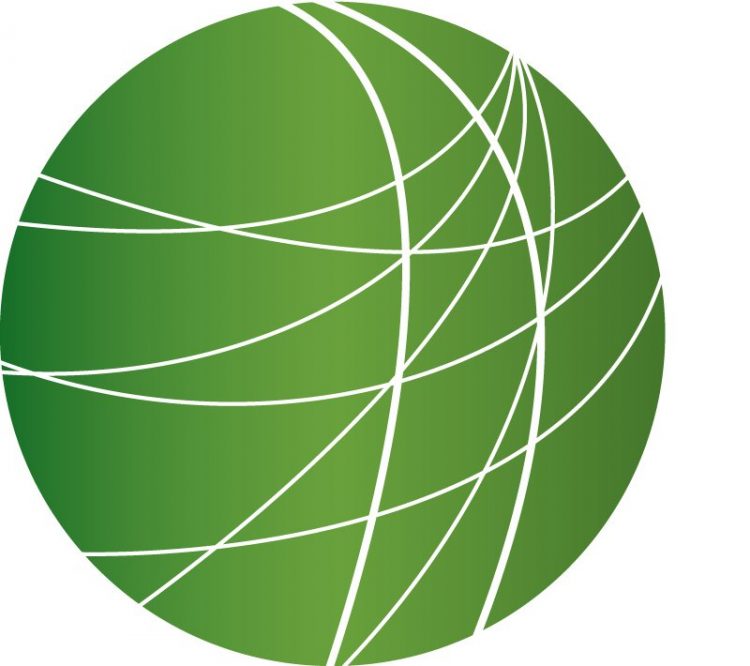 In Syria, dozens of people are dead in the bloodiest government crackdown on protesters since the uprising began
As Yemen's President Saleh continues to refuse to step down, women are leading the protests to oust him
Critics say the US use of armed drones in Libya oversteps the UN mandate
Bolivia pushes UN member states to establish Rights of Mother Earth
A Pennsylvania gas well leaks thousands of gallons of fracking fluid
HEADLINES
Japan officials seek nuclear disaster accountability
The governor of Fukushima province in Japan made a stand today against TEPCO, the private company that operates the tsunami-damaged nuclear facility. This follows the government's announcement yesterday of an official 12-mile exclusion zone around the radiation-leaking plant. FSRN's Claudia Cragg has the story.
Reporter:
Fukushima governor, Yuhei Sato, initiated the battle with TEPCO, vowing that the Fukushima 1 nuclear power plant would not be allowed to restart – even those parts that appear undamaged.
In a meeting with TEPCO President Masataka Shimizu, Governor Sato cited the fury and fear of the people in his prefecture, and insisted that 'the resumption of plant operations is now impossible.' He also raised the issue of TEPCO's financial liability for not providing adequate back-up safety systems.
Until now, Shimizu has declined to meet with local officials about the disaster. In today's meeting the TEPCO President finally apologized and promised to resign. Sato appeared to accept the apology, but only, he said, if local residents and businesses are fully compensated.
As of now, TEPCO has slated four out of six Fukushima reactors for decommissioning. But the fate of the remaining reactors has still not been disclosed. Claudia Cragg, FSRN.
Rights group warns of "systematic attack" on Bahraini doctors
A new report today from Physicians for Human Rights charges that Bahraini doctors who treat injured protesters are being targeted by the regime, disappearing after being interrogated by security forces. Physicians for Human Rights Deputy Director, Richard Sollom, says the recent reports from within Bahrain seems to show a "systematic attack" on medical professionals. The group lists more than 30 doctors and nurses that have vanished since the protests began.
US drone strikes once again fuels anger in Pakistan
US drone strikes continue to target the tribal areas of Pakistan. Today a strike killed 25 people, about a third of them civilians. But in a surprising move, US military forces have reportedly vacated a base in the Southern part of the country where the drones allegedly originate. This is according to a Pakistani intelligence officer who spoke to CNN. On Wednesday, US Admiral Mike Mullen met with top Pakistani military officials, where they again expressed concern and opposition to the use of drones by the US.
Gang rape acquittals angers women's rights groups in Pakistan
In other news from the region, all but one of the six men accused in the high-profile gang rape of a Pakistani woman were acquitted by the high court yesterday. In 2002, a village council allegedly issued an order that Mukhtaran Mai be raped by several men as punishment for the actions of her young brother, who was suspected of having an affair with a woman from a rival clan. A Reuters video shows an emotional Mai after hearing the verdict.
"I believe this verdict will encourage a lot of molestation. The village counsels who had stopped giving these types of orders… actually they had not stopped, but were carrying them out surreptitiously. They will now be encouraged and will start openly giving out such verdicts again."
Women's groups in the country are calling for justice for Mai, and rallied in Lahore after hearing the verdict. Since Mai was raped, she has become an outspoken advocate for women's rights, starting a women's welfare organization. Pakistan's government today promised to provide Mai with legal aid and security.
Iranian activists in the UK sew their lips together to protest deportation
In London, six Iranians continue their hunger strike in protest of plans by the British government to forcibly return them to Tehran. FSRN's George Lavender has the story from the UK.
Reporter:
The six protesters participated in mass demonstrations against the Iranian Government in 2009 and fear that their lives will be in danger if they are forced to return. Four of the men sewed their lips together with fishing wire.
Across Europe, hundreds of Iranians are threatened with deportation. Many of them are detained in immigration prisons. Campaigners say that the many of those forcibly returned to Iran have been imprisoned and tortured.
The hunger strike outside Border Agency offices in London, now going for more than two weeks, follows a protest in Greece where 25 Iranians sewed their lips together. Earlier this month, an Iranian refugee who had been refused asylum, died after setting fire to himself in Amsterdam. While European governments have accused the Iran of violating human rights, they continue to deport people to Tehran. Saeed Arman is Secretary of the International Organization of Iranian Refugees
"If you ask the Foreign Minister in UK, usually they say that Iran doesn't recognize human rights, but the Home Office doesn't care about this- this is like a double standard."
The hunger strikers ay they will continue their protest until they are allowed to remain in Britain. George Lavender, FSRN, Lndon
Manning advocates disrupt Obama fundraiser
And finally, a group of protesters interrupted a San Francisco fund-raising appearance by Barack Obama to call for the release of Bradley Manning, who's accused of leaking sensitive military information to Wikileaks. The conditions of his detention have been subject of outrage by human rights advocates.
The protesters were legitimately at the fundraiser, having paid thousands of dollars to attend. Obama acknowledged their song as creative, but did not directly address the issue of Bradley Manning. Manning was transferred to a military prison in Kansas earlier this week.
FEATURES
In Syria, dozens of people are dead in the bloodiest government crackdown on protesters since the uprising began
Security forces in Syria opened fire on demonstrators today in what some are calling a massacre. Dozens were killed and many wounded during anti-government demonstrations involving many  thousands in cities and villages across the country. Amateur videos posted online purportedly of today's attacks show bloodied and unconscious people being carried through the streets, survivors crying out and trying to aid the wounded. Veteran Middle East correspondent and columnist for the Independent newspaper in London gave his analysis of events to Al Jazeera:
"I think Bashar is in a lot of trouble, you know every dictator in the Middle East knows that when he starts to make concessions he is at his most vulnerable and the moment that Bashar said, oh we'll get rid of the state security court, we'll get rid of the special emergency law, then the people said, what's the next law he's going to put in place. Then they wanted political prisoners, so he gave them 250 and now they say, "we want all 6000 please". And you see once you start giving these concessions, the crowds on the streets want more and it will always end at the same demand, at the end of the dictator."
The deadly attacks on protesters follow the lifting of the state of emergency law this week.
As Yemen's President Saleh continues to refuse to step down, women are leading the protests to oust him
In the Yemeni capital Sanaa and in the southern city of Taiz, tens of thousands of protesters demonstrated again today against the government of President Ali Abudullah Saleh. There were also large pro-government rallies. Although security forces fired their weapons in the air, there was no word on any casualties today. Earlier this week eight people were killed, according to Al Jazeera. Today, President Saleh said he welcomed a new proposal from the Gulf Co-operation Council (GCC) under which he'd step down within a month and hand over power to his vice-president. But Saleh also suggested he wanted to stay in power until 2013. Protesters have rejected the Gulf Cooperation Council proposal. For more, we go to Isobel Coleman, Director of the Women and Foreign Policy Program at the Council on Foreign Relations in New York and author of "Paradise Beneath Her Feet: How Women are Transforming the Middle East".
Critics say the US use of armed drones in Libya oversteps the UN mandate
Despite a pledge to draw down the US role in Libya, the Obama Administration has authorized the use of armed drones and the military says they're going ahead with strikes. Speaking at a press conference, Vice Chair of the Joint Chiefs of Staff, General James Cartwright said they launched the first armed Predator drone mission yesterday.
"They're uniquely suited for areas — urban areas where you can get low collateral damage. And so we're trying to manage that collateral damage obviously, but that's the best platform to do that with; their extended persistence on the target — they're out there for a full day working the targets."
Collateral damage is the well-known military euphemism for civilian deaths. Some have questioned whether the use of drones constitutes "mission creep" – But Defense Secretary Robert Gates says he doesn't think so:
"I think that the president has been firm, for example, on boots on the ground. And there is no wiggle room in that that certainly I've been able to detect in his views. This is a very limited capability. He said from the outset that where we had unique assets that could contribute, we would do that. I think this is a very limited additional role on our part, but it does provide some additional capabilities to NATO. So no, I don't think there's mission creep at all."
Opponents say the use of armed drones oversteps the US role in Libya. Others point to the CIA's drone program In Pakistan, which has led to many civilian deaths and has grown increasingly unpopular with both civilians and leaders in Pakistan.
Bolivia pushes UN member states to establish Rights of Mother Earth
Today is Earth Day, started 41 years ago in the U-S to raise awareness about the environment. But it's also International Mother Earth Day, established just a few years ago after Bolivia introduced a resolution at the United Nations. Bolivia has been pushing UN member states to consider establishing Rights of Mother Earth. And to find out more about this campaign, FSRN's Lillian Boctor spoke to Elizabeth Peredo, director of the Foundation Solon in La Paz, Bolivia, and a climate justice researcher and activist.
A Pennsylvania gas well leaks thousands of gallons of fracking fluid
In northern Pennsylvania, an equipment failure at a gas well is said to be under control today after thousands of gallons of fracking fluid leaked. Earlier this week Democrats from the House Committee on Energy and Commerce released a report disclosing previously unknown chemicals found in fracking fluid. Michael Lawson reports.