Newscast for Wednesday, May 11, 2011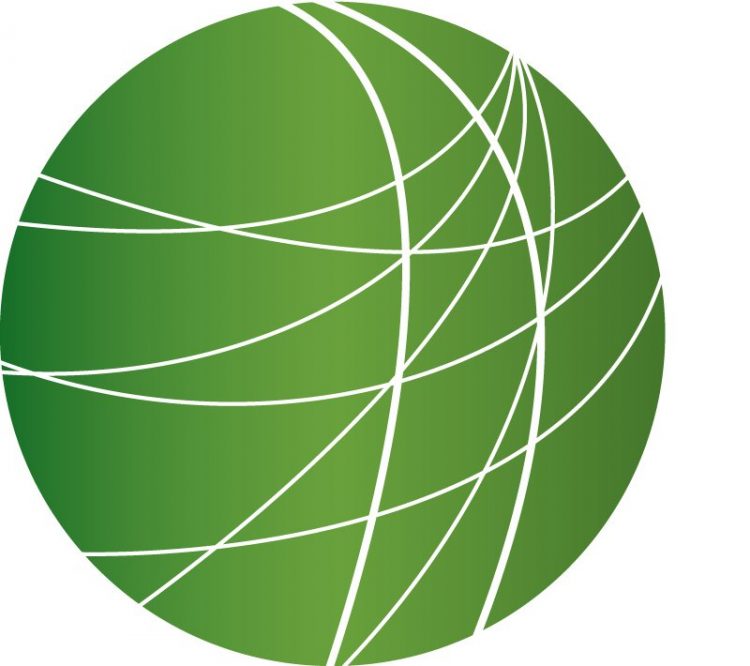 The regimes of Syria and Yemen intensify their crackdowns on unrest
In Honduras, the violent repression of activists, campesinos and journalists continues
President Obama's push for immigration reform
Kenya struggles to overcome prejudice against LGBT rights
HEADLINES
Indian Supreme Court won't reopen Bhopal industrial poisoning case
The Supreme Court of India has refused to reopen the Bhopal Gas case, one of the worst chemical disasters in history. Some campaigners estimate the death toll since the gas leak to be more than twenty thousand people. The court has also denied an appeal for tougher action against those responsible.  From India, FSRN's Jasvinder Sehgal has the story.
Reporter:
The Court dismissed the Central Bureau of Intelligence petition demanding harsher sentences for those convicted in the 1984 disaster. The court says the rejection is based on a "wrong and fallacious plea" filed 14 years after the court's initial judgment.
Seven employees of the US-based Union Carbide were each convicted of criminal negligence, and ultimately sentenced to two years in prison. But activists say that punishment is not harsh enough, considering the thousands that died in the industrial accident. Jaiprakash is one of many fighting for enhanced punishment. He spoke to India's ND TV.
"The fact that the court has actually upheld the 1996 judgment is very, very disappointing. We are not begging for the justice from anyone, we are demanding justice. It's our right under the constitution of India and that right has been violated."
Union Carbide paid 470 million dollars in compensation for the victims of the chemical gas leak.  Environmental contamination of the Bhopal site continues to be an issue. Jasvinder Sehgal, FSRN, India.
Imprisoned US hiker case delayed in Iran
Today's scheduled trial of two US hikers taken prisoner along the Iran-Iraq border has been delayed.  The lawyer of Shane Bauer and Josh Fattal told the AP the two men were not brought to court. No explanation was given as to the delay. Iran released a third hiker, Sarah Shourd, last fall. The two men have been in prison since 2009.
More unidentified bodies discovered in Mexican mass grave
Ongoing excavations in Central Mexico have unearthed the largest mass graves yet in the country's drug war. FSRN's Shannon Young has more.
Reporter:
As of Tuesday night, 188 bodies had been recovered from mass graves in the state of Durango – surpassing the number of dead exhumed last month in the state of Tamaulipas.
Whether the victims were civilians, kidnapping victims, or members of rival criminal groups is unclear. Mexico has witnessed a spike in cases of missing persons in the past three years.
And the digging continues in Durango…unlike in San Fernando, Tamaulipas – where state authorities suddenly stopped giving updates on mass graves there, without explanation. State and local authorities in Tamaulipas are widely believed to have strong ties to organized crime and the self-censored press there often remains silent on the issue. Shannon Young, FSRN, Oaxaca.
Thai opposition candidate shot
In a sign of a tough campaign leading up to Thailand's national election on July 3, an opposition lawmaker has been shot and wounded. The shooting came just days after the Prime Minister told a national TV audience elections offered a fresh start for the country. FSRN's Ron Corben reports from Bangkok.
Reporter:
Fears of election violence gained ground after an opposition Puea Thai Party member survived a shooting attempt on his life. Gunmen on motorbike shot Pracha Prasobdee as he rode in his car near the capital. Reports say the injuries are not life threatening.
The poll, the first since 2007, will see the election of 375 members of parliament and another 125 members nominated by the political parties. It sets Abhisit Vejajjiva's governing Democrat Party against the Puea Thai Party backed by former leader, Thaksin Shinawatra.
Kudeb Saikrajang, a spokesman for the Puea Thai Party, says support is swinging.
"You can see that the momentum now is with Puea Thai Party. Once they have announced the platform it seems the momentum has come to this party because the campaigns in the provinces are very lively. There are lots of rallies drawing tens of thousands of people to hear the speeches."
Election Commission officials are calling on the police to step up security ahead of candidate registration. Ron Corben, FSRN, Bangkok.
Interior Department aims to streamline Endangered Species process
The US Department of Interior has announced a strategy to settle the status of more than 250 potentially endangered species within six years. The plan is part of a settlement with the environmental group, WildEarth Guardians. In a statement, Interior said the work plan would "again" allow classification under the Endangered Species Act to be prioritized on the basis of need. In the past 4 years, the Interior Department has received more than 1200 petitions to have species considered. And officials say these petitions have slowed the actual work of reviewing those already on the candidate list. WildEarth Guardians says it hopes Endangered Species listings will "move out of the courtroom." But first a US District Court judge has to approve the work plan and settlement.
FEATURES
The regimes of Syria and Yemen intensify their crackdowns on unrest
In Syria, the regime intensified its violent crackdown on residents and demonstrators. The cities of Deraa and Baniyas have already seen tanks on their streets and today the military used them to shell one of the country's biggest cities, Homs, in renewed efforts to stop weeks of widespread protests against the rule of President Bashar al Assad. Reuters, quoting a human rights activist who saw the bodies of victims at the National Hospital in Homs, reports that at least five people were killed during the shelling. In this interview with the BBC a Homs resident describes the situation in his city:
"This early we morning we have about three hour continuous heavy gunfire and with tanks shooting in this part of this city. This part of the city is fully surrounded by the soldiers of the government, nobody is allowed to go in to send food or anything else because it's no water, no medicine. And the people injured in that part, and they cannot have ability to go the hospitals because it is fully surrounded, no mobile phone, no internet, no electricity and these people really suffer."
Tanks have also been deployed in the town of Haraa in the south where reports quoting human rights activists say at least 10 people have been killed. According to the human rights organization, Insan, the number of people who've been detained or who've disappeared now easily exceeds eight thousand.  Journalists are among those being arrested. Al Jazeera reporter Dorothy Parvez has been missing since April 29th. The news organization says Syrian officials have provided information indicating she is now in Iran. Parvez holds US, Canadian and Iranian citizenship.
Authorities in Yemen also attacked demonstrators today. In the capital, Sanaa and the southern city of Taiz, security forces have opened fire on many thousands of protesters during another rally against the rule of President Ali Abdullah Saleh. In the capital where at least one person was killed and many wounded, residents described how protestors panicked when snipers opened fire on them from rooftops. In Taiz, at least two people were shot dead.
In this video uploaded to YouTube and thought to be of the rally today in Taiz, thousands of people can be seen marching through the streets watched by soldiers supported by a tank and other army vehicles, then there's the sound of gunfire. Yesterday, in an apparent escalation of attempts by President Saleh to stop the unrest, tribesmen told Reuters that Yemeni air force planes bombed rural areas. This followed clashes in the area earlier between tribesmen and government troops.
In Honduras, the violent repression of activists, campesinos and journalists continues
In Honduras, rights groups are reporting a dramatic increase in violent repression. Some compare the current ongoing crackdown on journalists, activists, and campesinos to the violence during the 2009 coup that ousted former President Manuel Zelaya. For more, we were joined by Dana Frank, professor of history at the University of California in Santa Cruz who specializes in Honduras.
President Obama's push for immigration reform
President Obama traveled to Texas yesterday to push Congress to take up immigration reform. But to get anything passed, he'll need the GOP on board and as Matt Laslo reports, his speech in the town of El Paso, isn't being received well by Republicans.
Kenya struggles to overcome prejudice against LGBT rights
In the second report in our series on gay rights, discrimination and religion, we go to Kenya where the country's new constitution, approved last summer, ensures the rights of minority groups and criminalizes discrimination based on sex, age, religion, race, and sexual orientation among others. But many people continue to be openly discriminated against because of their sexual preferences or sexual orientation and many government officials, religious leaders and academics openly condemn homosexuality. FSRN's Tanya Castle filed this report.
Tune in to FSRN tomorrow for the final part in our series on gay rights, discrimination and religion when we speak with Ugandan activist, Kasha Jacqueline Nabagesera. She's founder of the LGBT rights organization Freedom and Roam Uganda and just won the Martin Ennals Award for Human Rights Defenders.