Newscast for Monday, April 4, 2011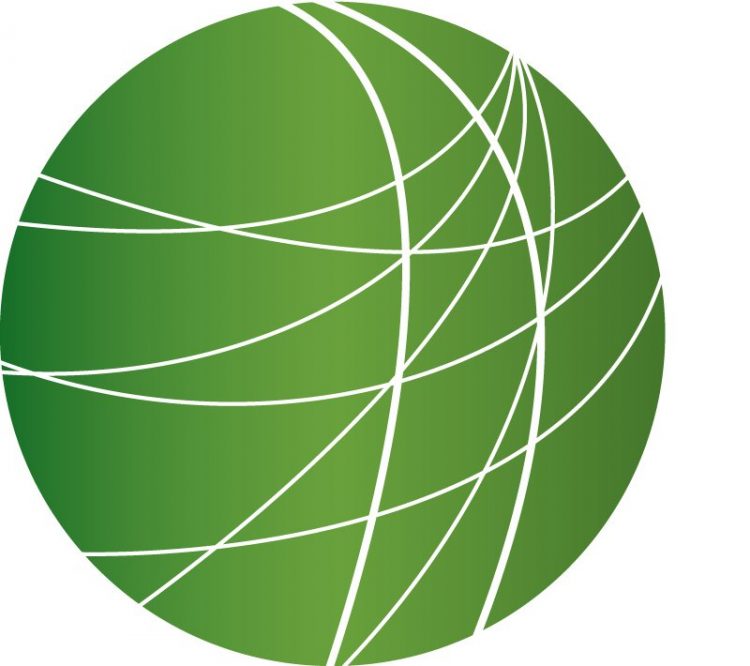 In Ivory Coast, the UN engages in military action for the first time
Yemeni security forces using live ammunition kill at least 15 demonstrators
Syria's crackdown on dissent against President Assad
US citizens monitor radiation levels from Japan's Fukushima nuclear facility
Indians campaign to reverse what some call genocidal gender discrimination against girls
Rallies mark Martin Luther King Assassination
HEADLINES
Japan dumps tainted water into ocean to make room to store more
Japanese officials intentionally spilled radioactive water into the Pacific today. Yesterday, they said that the Fukushima power plant may continue to leak for several months. Claudia Cragg has more.

"Regarding this dumping of radioactive material, I am so very very sorry."
That was the apology, before he burst into tears, of a senior TEPCO official in Japan. He wiped his eyes as he described "the unavoidable dumping" of at least 10 thousand tons of radioactive water into the Pacific Ocean. The amount of tainted water released is expected to increase as the operation continues for several days. The contaminated water began to flow from the stricken plant around 4 pm today. Monday's radioactive dump IS at least 100 times A normal effluence and is designed as an emergency measure to free up plant storage for ever more contaminated water in a leak that does not appear to be contained. Saturday, Japan's Nuclear & Industrial Safety Agency said that radioactive iodine had already been found in seawater about 30 miles south of Fukushima No. 1 power plant.

Sept. 11 mastermind to face military tribunal after all
US Attorney General Eric Holder reversed course today when he announced that despite previous plans to try suspected 9/11 conspirators in civilian courts – they will face military tribunals at Guantanamo Bay after all. Holder had scathing criticism for Congress, who he blamed for unraveling the Executive Branch's ability to bring GITMO detainees to trial on US soil. Holder said that in order to prosecute the alleged perpetrators of the 9-11 attacks and deliver justice for victims and their families, that trials must move forward. Despite the reversal, Holder was unflappable in his belief that civilian courts remain the proper venue for these trials.
"Let me be clear, and let me be very clear. Our national security demands that we continue to prosecute terrorists on Federal Courts, and we will do so. Our heritage our values and our legacy to future generations also demands that we have full faith and confidence in a court system that has distinguished this nation throughout its history."
The legal process for Khalid Sheikh Mohammed and five others will now begin anew – the military dropped its litigation against the men when the White House decided to bring them to trial in the US.
US Supreme Court refuses to hear GITMO detainee cases
And the US Supreme Court today declined to hear three cases brought by still other detainees at Guantanamo Bay. The detainees say that they have not been fully granted their right to a meaningful review of their long term confinement, and should be able to take their cases to federal court.
Koran burning at small Florida church sparks fourth day of protests in Afghanistan
For the fourth day running, protests in Afghanistan over the burning of the Koran by a small Florida
church threatened to turn violent today. Hundreds wielded sticks and stones – police replied with live bullets fired into the air. At least 21 people have died during the past few days of demonstrations.
Libya update
In Libya today, opposition forces are moving on Brega – an oil rich town that's currently under the flag of embattled leader Colonel Muammar Gaddafi. Italy joined France and Qatar today in recognizing the opposition's rebel council – or Transitional National Council – as the rightful government of Libya. A Gaddafi senior aide was in Turkey today for talks following a similar visit to Italy yesterday where a rebel spokesperson said that they would not accept a plan to replace the senior Gaddafi with two of his sons. Also yesterday, a Turkish ship ferrying 250 people wounded in Misrata docked in Benghazi – many of those aboard were women and children.
Egyptian Health Ministry releases updated official death toll during popular uprising
In Egypt today, health officials updated the death toll from the recent revolution there, saying 840 people died and almost 6,500 were wounded. The numbers reflect those who died in medical facilities.
Bangladesh protests against gender equality in inheritances
General strikes shuttered businesses and schools across Bangladesh today – protesters rallied against a new law that would grant women equal inheritance rights. Under the prevailing Sharia law – women only inherit one quarter of that which their male counterparts do. Police arrested 125, another 150 were hurt. At least one person died in similar protests yesterday.
Mexico's Human Rights Commission says 5400 people missing in drug war
More than 5 thousand people have gone missing since the start of Mexico's militarized drug war. Shannon Young has more.
Mexico's National Human Rights Commission says it has documented nearly fifty-four hundred cases of people who are "missing or absent" since 2006. That's when President Felipe Calderon launched a military offensive against the drug cartels. The governmental body's new data marks a sharp increase from its prior figure of less than 300. It also comes on the heels of a two week fact-finding mission by a United Nations working group on forced disappearances. The UN working group made front-page headlines on Friday for its recommendation that the Mexican government consider withdrawing the military from police work, which is a line that has been blurred by the current administration's Drug War strategy.
FEATURES
In Ivory Coast, the UN engages in military action for the first time
In Ivory Coast, fighting has intensified between numerous forces, and aid groups warn of massacres and a desperate humanitarian crisis. Hundreds of people are dead and there are reports of atrocities by both sides against civilians.   According to the Catholic aid group Caritas, up to 1000 civilians were killed or disappeared in the town of Duekoue in late march, although the group said they did not know who was responsible.  Many thousands of residents lack electricity, food and water and civilians who managed to flee the country are stuck in overcrowded refugee camps.  Today, UN helicopters started firing missiles at a weapons stockpile used by forces loyal to incumbent president Laurent Gbagbo and French troops have taken control of the airport in Abidjan. On Ivory Coast State Television a Gbagbo spokesperson, Damana Picas from the Young Patriots, called on the population to support Gbagbo:
"You who are holed in your houses for fear that they will come and kill you – starting right now everyone must go outside! Not only to defend your neighborhoods, go outside to hunt down the rebels, and especially go outside to converge on the resident of Mr Laurent Gbagbo,  make a human shield around it."
Sound and translation courtesy of the BBC.
Yemeni security forces use live ammunition killing at least 15 demonstrators
In the Yemeni city of Taiz, security forces have opened fire using live ammunition on thousands of protestors killing at least 15 people and wounding many others. The demonstrators were marching towards Freedom Square, a focus of protests in the city.  A BBC correspondent, anonymous for her own safety, described the scene.
"Many of the wounded have had gunshot wounds in their necks and heads and their chests.  One doctor I spoke to believed they had been deliberately shot…and people are saying they're absolutely furious and that they will escalate their anti-government protests."
In another Yemeni city, Hudaida, on the Red Sea, Reuters reports that hundreds of people marching on a Presidential palace have been injured by police firing guns, tear gas and hurling rocks. For weeks now, there have been nationwide protests calling for President Ali Abdullah Saleh to step down.
Syria's crackdown on dissent against President Assad
In Syria yesterday, thousands of people attended the funeral of 8 people killed during protests in the capital Damascus on Friday. During weeks of demonstrations against the administration of President Bashar al Assad, dozens have been killed and many hundreds arrested. The protests started nearly three weeks ago in Daraa after a group of students were arrested for writing anti-government graffiti. When their village leaders went to seek their release they were insulted and beaten, according to news reports. The incident sparked protests in Daraa and across the country.  In his latest response to the crisis after sacking the government last week, President Assad appointed a former Agriculture Minister to form a new cabinet. For more we go to Wissam Tarif, a human rights researcher who is near Damascus.
US citizens monitor radiation levels from Japan's Fukushima nuclear facility
Federal officials say they continue to find low levels of radiation from Japan's Fukushima nuclear plant in US rainwater samples, the most recent found in areas of California, Idaho and Minnesota. Officials say the levels are too low to represent any health risk but in response to growing concern, some citizens groups are collecting their own data. FSRN Correspondent Dave Brooksher brings us this report.
Indians campaign to reverse what some call genocidal gender discrimination against girls
According to a recent UNICEF report, nearly 50 million girls are missing from India's population as a result of systematic gender discrimination. Human rights advocates are warning that this preference for male children is turning genocidal. The problem is only getting worse as scientific methods of detecting the sex of a baby and performing abortions are improving. But grassroots campaign in India is attempting to reverse the problem through a national campaign. Bismillah Geelani has the story.
Rallies mark Martin Luther King Assassination
Workers and union members across the country are holding rallies, teach-ins and vigils today – part of an event called "We Are One" to honor Dr. Martin Luther King Jr. and raise awareness about the ongoing issues he struggled for. Today is the anniversary of King's assassination. He was killed while in Memphis, where he was helping black public sector employees fighting for better treatment and working conditions. A day before, he had delivered his "I've been to the mountaintop" speech.
"You are reminding not only Memphis but you are reminding the nation that it is a crime for people who live in this rich nation and receive starvation wages."
Pointing to attacks on unions in Wisconsin, Ohio, Indiana and other states, civil and workers' rights advocates say 43 years later, the fight continues. Rallies are scheduled in Madison, Pittsburgh, Columbus, Kansas City, Las Vegas, Los Angeles and hundreds of other cities.