Newscast for Tuesday, April 5, 2011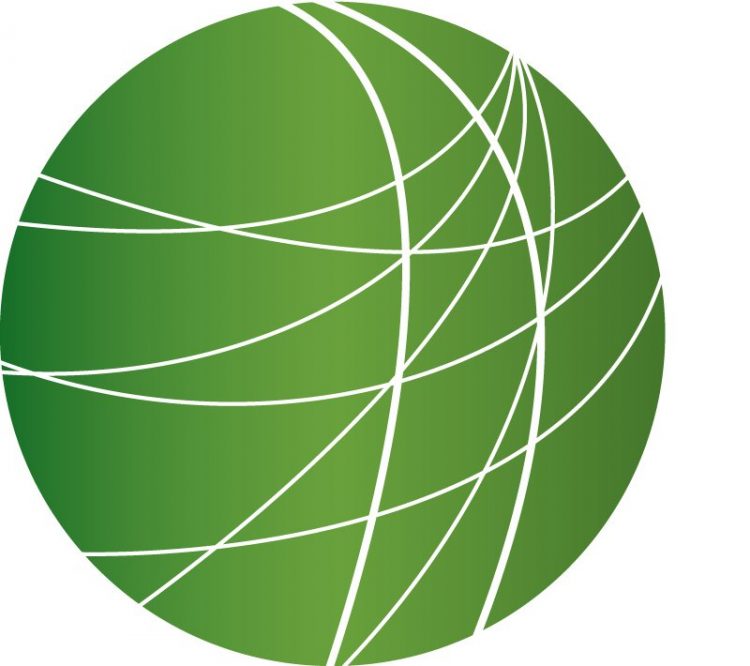 In Ivory Coast, Laurent Gbagbo negotiates his surrender
Pacific Northwest residents express renewed concern about the Hanford Nuclear Reservation
Civil liberties groups call on President Obama to veto any bill that extends controversial Patriot Act provisions
Rights advocates concerned by push for Voter ID laws
Lawmakers support bid for justice by 'Angola 3'
HEADLINES
Obama says politics and ideology blocking budget deal
The 2011 budget impasse continues in DC – with no deal reached this morning. Now House Republicans are pushing yet another stop gap measure – this one would buy one more week, but would cost Democrats cuts to Defense spending through September. The continuing resolution would also block DC's local government from dipping into it's own wallet to help poor women pay for abortions.
FY 2012 budget proposal revealed; healthcare programs for the poor and elderly targeted
And as this year budget remains up in the air – House Budget Committee Chair Paul Ryan revealed their proposal for – it would cut 6 trillion dollars over 10 years. Vermont Senator Bernie Saunders calls the plan Robin Hood in reverse.
"What I have been disturbed about, in terms of the whole budget debate, whether its the continuing resolution or fiscal year 2012, is the need to bring revenue into the picture and to say we are not going to extend Bush's tax breaks for the very richest people. What we need is a surtax on millionaires. Last week we announced that their were 10 corporations, 10 of the largest corporations in this country, who not only paid nothing in taxes – they got substantial rebates."
Big Branch Mine Disaster – April 5th, 2010
One year ago today, 29 miners died in an explosion at West Virginia's Upper Big Branch mine. The results of an official investigation have not yet been released. The mine is owned by Massey Energy, a company that continues to be regularly cited for safety violations. Massey still denies responsibility for the disaster.
Sweet Mickey wins Haitian presidency
In Haiti, election results are in – and popular musician Michel "Sweet Mickey" Martelly won the Presidency with more than 67 percent of the vote. Martelly will replace term limited President Rene Preval. The pop star turned President will take the reins in a country where 800,000 people displaced last by year's hurricane still live in tents.
ICC says Gaddafi planned to slaughter civilians
The International Criminal Court said today that Libyan leader Colonel Muammar Gaddifi planned to kill civilians to suppress an uprising before it even started. Today, Gaddifi's forces brutally repelled the rebels from Brega even as NATO claimed to have taken out fully 30 percent of the pro-government armaments. Near the town Brig. Gen. Mark van Uhm:
"What we now try to achieve is that we try to identify where those heavy assets – those tanks and armored vehicles are – because we have seen that they have chosen to hide themselves into urban areas even using human shields."
Van Uhm confirmed that NATO killed civilians during airstrikes near Brega over the weekend, calling the incident an "unfortunate accident."
Protests and clashed continue in Yemen and Syria
Violent unrest continued in both Yemen and Syria today. At least three more people died in Yemen during demonstrations in Taiz and Sanaa. And in the southern Syrian town of Daraa today – a general strike closed most businesses and protests were expected to grow on the first day of a so-called Martyrs Week. According to posts on Twitter, protests began in two more towns near Damascus – two police officers were shot and killed in the same region.
Somalia asks aid groups to deliver relief for starving citizens from across Kenyan border
Somalia's Transitional Federal government called on aid agencies today to use Kenyan border towns to distribute aid – Mohammed Yusuf has more.
The call comes as Somalis at a time residents living along the border face starvation. Somali government forces recently seized control of the region from al Shabab militants. Now the rebels have blocked delivery trucks from reaching the towns. Mohammed Ali Nur is the Somali ambassador to Kenya. He says the humanitarian crisis is becoming more dire by the day.
"We want international aid organizations from the Kenya side to go into Somalia through the border towns in the control of the government; it will be easy for them to go through from hereso that aid goes to the people."
Southern Somalia is the most affected region and virtually no aid is reaching communities. aid groups have been unable to work in the area after being banned by al Shabab. Mohammed Yusuf, FSRN, Nairobi.
Supreme Court stays imminent execution
The US Supreme Court issued an 11th hour stay of execution for a man who was set to be killed tonight. It's the second reprieve for Cleve Foster – he was spared hours before his death was scheduled in January. Foster was convicted of the 1991 murder of Nyanuer "Mary" Pal in Fort Worth. Foster says he is innocent – and appealed his execution based on ineffective counsel claims as well as issues revolving around the drugs used in executions.
Voters flock to Wisconsin polls
Voters in Wisconsin went to the polls in droves today where there's one statewide contest with huge significance for Governor Scott Walker's recent labor busting legislation. Molly Stentz from W-O-R-T in Madison has more.
Election officials predict that the City of Madison will see a record 60% turnout by the end of the day. Voters are fired up about the Supreme Court race. The conservative majority on the court hinges on one judge, and that's the judge that's up for election today. Many protestors who've been at the State Capitol over the past two months have focused their attention on trying to unseat this Judge, Judge Prosser. They fear a conservative Supreme Court will allow the Governor's legislation to proceed and public employees will lose much of their collective bargaining rights. Several lawsuits challenging the constitutionality of the law are currently working their way through the lower courts. Despite new restrictions on freedom of speech at the State Capitol, members of The Wisconsin Democracy Campaign held a citizens vigil today to deplore the influence of money in elections. Beverly Speer:
"Money is not speech, corporations are not people, elections are not auctions and public offices are not commodities to be bought and sold."
Also on the ballot in Madison and Dane County were two advisory referenda to amend the US Constitution and declare that corporations are not people. Two local taxicab companies have offered free rides to the polls. Molly Stentz, FSRN, Madison.
FEATURES
In Ivory Coast, Laurent Gbagbo negotiates his surrender
Ivory Coast's incumbent leader Laurent Gbagbo is negotiating his surrender and a handover of power. Government spokesperson Ahoua Don Mello told Reuters they are discussing with French officials "judicial and security conditions for Gbagbo's camp and his relatives."
Earlier today, several of Gbagbo's military leaders called for a ceasefire, while forces loyal to the recognized president Alassane Ouattara surrounded Gbagbo's presidential palace in the capital Abidjan.
Y. J. Choi, head of the UN Operation in Ivory Coast, told Al Jazeera that Laurent Gbagbo is ready to give up:
"Globally the war is over, top leaders of Mr Gbagbo including himself have expressed their readiness to end the war.  He has been abandoned by all his generals. He's alone with his handful of family members and aides in his basement, bunker basement and he's ready to surrender.  There is no two armies, there is only one army, pro-Outtara's army, the other has simply melted away."
Choi said the problem now was how to quickly reestablish law and order.  But questions are being raised about whether the UN and French troops exceeded their mandate by firing rockets at Gbagbo's presidential palace and military camps in Abidjan.
The humanitarian problem remains critical, with many hundreds dead and thousands without food or water.  Stephen Anderson from the International Committee of the Red Cross said the security situation for civilians and humanitarian workers remains a concern:
"Definitely we'll put the needs of people first and we'll do our best to come to their help.  We also have heard that a number of neighborhoods have been cut off from water, electric supplies so this may be one of the first things that we'll need to do so that people so that people have access to water because of course with no water, and no food, that's another issue.  The needs of the people are really enormous."
Outtara's forces ordered a curfew for most of the day and night, and Doctors Without Borders says their medical teams continue to struggle to treat civilians wounded during the past several days of intense fighting.
Pacific Northwest residents express renewed concern about the Hanford Nuclear Reservation
Japanese officials are testing playgrounds at hundreds of schools today for radioactive contamination. Officials with the Tokyo Electric Power Company are also offering "condolence money" to local governments – at least one city has said no thanks – and local mayors are pressing Prime Minister Naoto Kan for dramatically increased support. And today, India announced a moratorium on all produce and processed food from Japan.
As the Fukushima nuclear crisis continues, residents in the Pacific Northwest are expressing a renewed concern about cleanup at the Hanford Nuclear Reservation. At a recent public meeting in Portland, Oregon about Hanford, the situation with Japan's stricken nuclear reactor was not specifically on the agenda, but it was certainly on the minds of many of those who attended. FSRN's David Rosenfeld has this report.
Civil liberties groups call on President Obama to veto any bill that extends controversial Patriot Act provisions
Today civil liberties groups are calling on President Barack Obama to veto any bill that reauthorizes three controversial provisions of the Patriot Act, which expire at the end of May. Critics are opposed Section 215, which authorizes the FBI to secretly obtain internet, financial and other personal records of American citizens; the so called "lone wolf" provision, which allows secret surveillance of non-US citizens who haven't been connected to a terrorist group, and the roving wiretap provision, which permits broad surveillance of communications, including phones and emails, without identification of a specific target. For more we go to Mark Rumold, Legal Fellow with the Electronic Frontier Foundation, who've investigated the use of these expiring provisions and say they've uncovered possible abuses of the law.
Rights advocates concerned by push for Voter ID laws
In the United States, Laws requiring greater identification requirements for voters are cropping up in almost half of states nationwide. While supporters say Voter ID laws are necessary to avoid fraud, voting rights advocates say the laws could disenfranchise minorities and low income voters.  Michael Lawson has more.
Lawmakers support bid for justice by 'Angola 3'
The case of the so called Angola 3 hits Washington DC tomorrow, as three US lawmakers lend their support to the trio's two remaining members still held in solitary confinement.
Congressmembers John Conyers, Bobby Scott and Cedric Richmond are holding a briefing on solitary confinement, followed by a screening of the documentary, In the Land of the Free, about the Angola 3.  Advocates are increasing awareness in anticipation of what might be Albert Woodfox's last appeal later this year.  FSRN'S Steven Mather reports from London, where Robert King, the only freed member of the Angola 3, recently traveled to promote the screening of the documentary in the UK.