Newscast for Friday, July 8, 2011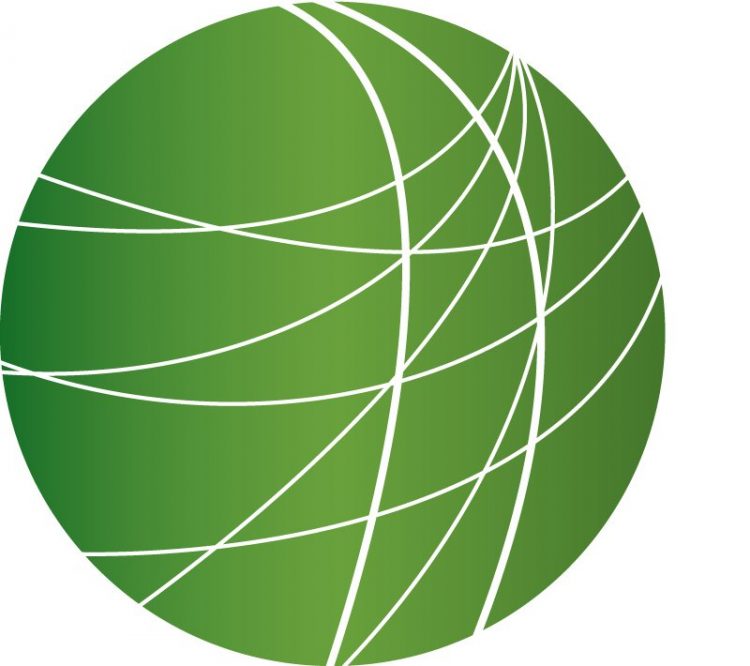 The Republic of South Sudan prepares to become the world's newest nation
Progressive lawmakers in Washington try to defend Social Security from budget cuts
Ice Melt Series Part 2: Antarctica's ice shelf melts from below
In the Philippines, Shipyard workers fight for better working conditions
HEADLINES
June marked by disappointing employment numbers
President Obama addressed new disappointing jobs numbers today.
"Today's job report confirms what most Americans already know: We still have a long way to go and a lot of work to do to give people the security and opportunity they deserve."
The official unemployment rate was at 9.2%, continuing its steady up-tick since March – with the number of jobs added less than 20-thousand.  Obama said the economy is facing some "tough headwinds" caused by natural disasters, high gas prices, local government job cuts, economic problems in Europe and uncertainty about the US debt ceiling.  According to the Labor Department, the so-called real unemployment rate, which includes people who have given up looking for work and those employed part time for economic reasons, rose nearly a half percent to 16.2.
New EPA rule limits cross-state air pollution
The EPA has issued a new air pollution rule aimed at decreasing the amount of smog and soot in the eastern part of the US.  FSRN's Brad Kutner reports from Virginia, one of the states covered by the new rule.
The new Cross-state Air Pollution Rule aims to protect public health as well as improve environmental conditions nationwide.  Twenty-seven states east of the Rocky Mountains will work in tandem with power plants to cut the air pollution levels from smoke stacks and other emitters.
The new rule replaces the 2005 Clean Air Interstate Rule, which faced court-ordered revisions in 2008 after questions arose about cross-state enforcement.  Revisions include cutting sulfur dioxide levels by 73% and nitrogen oxide by 54%, starting in the first quarter of 2012.  Both cuts are deeper than originally planned.  But the EPA's Gina McCarthy says the lag time between the two rules allowed most states to begin putting upgrades into place.
"What we're really looking at here is turning on those control technologies more and more, and taking advantage of low cost opportunities for fuel switching and different dispatching of energy so we get more clean energy into the mix."

EPA expects the rule to lead to 280 million dollars in health care savings.  It says those benefits, combined with the positive environmental impact, will far out way the estimated 800 million dollar cost of upgrades.  Brad Kutner, FSRN, Richmond.
Congress tries to discourage Palestinian statehood bid at UN
The US Congress is trying to deter Palestinians from pushing for statehood recognition within the UN.  Yesterday, the House passed a resolution saying the US could cut off funds to the Palestinian Authority if the group continued in its efforts.  Many countries have backed their cause, but US remains staunchly opposed, calling for direct negotiations.  The US Senate passed a similar non-binding resolution last month.
Pro-Palestinian activists detained at Israeli airport
International activist support for the Palestinians remains strong.  Today in Israel, authorities detained dozens of pro-Palestinian activists at Tel Aviv's Ben Gurion airport, barring them from entering the country.  FSRN's Jillian Kestler-D'Amours reports.
Dozens of international activists were detained at Ben Gurion airport, while at least 200 more were barred from getting on flights heading into Tel Aviv.  Israeli authorities provided foreign airlines with a list of 342 names of blacklisted passengers believed to be participating in the "Welcome to Palestine" campaign, which aims to challenge the Israeli occupation of the West Bank and Israeli control over Palestinian freedom of movement.
Mazen Qumsiyeh is the spokesperson for the group, based in the Bethlehem area.  He told FSRN that as of 5:30 p.m.  local time Friday, fewer than ten activists had made it to the West Bank.  Still, Qumsiyeh explained that the initiative was a success since it highlighted the extremism of the Israeli government.
"We wish all of them could have joined us, if Israel behaved according to civilized, democratic norms.  But Israel decided to behave in a fascist, dictatorial way, and by issuing these rules and regulations and intimidating airline companies to cancel reservations and things like that, Israel basically exposed itself for the kind of state that it is."
The Israeli government deployed hundreds of police officers to contain the arriving activists.  In addition, six Israeli demonstrators were arrested in the airport as they held signs welcoming the international visitors.  Jillian Kestler-D'Amours, FSRN, Jerusalem.

German opposition challenges controversial tank sale to Saudi Arabia
Opposition parties in Germany failed to stop a controversial sale of tanks to Saudi Arabia today.  FSRN's Cinnamon Nippard has more from Berlin.
The Social Democratic Party, the Greens and the Left Party put forward motions demanding that the German government reverse its decision to sell 200 Leopard tanks to Saudi Arabia.  But the opposition motions were voted down.
While Germany has been supplying Saudi Arabia with arms for years in the form of patrol ships, military vehicles, and guns, opponents say that tanks are on another level.  Germany's Federal Security Council approved the sale, despite official policy banning arms deals with countries that have questionable human rights records.  The Leopard tanks can be fitted with water cannons, which critics fear could be used against demonstrators.
Chancellor Merkel's top aid, Volker Kauder said that the continued sale of arms to Saudi Arabia was only intended to "stabilize the region."  Cinnamon Nippard, FSRN, Berlin.
FEATURES
The Republic of South Sudan prepares to become the world's newest nation
The Republic of South Sudan, set to become the world's newest nation tomorrow when it officially separates from northern Sudan. Independence follows January's referendum when nearly 99 of voters favored breaking away from the north.  The referendum was the result of the 2005 Comprehensive Peace Agreement that ended two decades of conflict between South Sudan and the government in Khartoum.  Dignitaries from around the world will attend the celebrations tomorrow in the new capital Juba, including the African Union, EU, China and the US, as well as Sudan's current President Omar al-Bashir. Many residents expressed excitement, happiness and elation, including this resident who spoke to the Enough Project:
"I've never been in this kind of situation so right now I'm feeling like I'm in my own country and I need to be happy.  It's the biggest day in our lives.  No more going back to fight and we need to be very happy, very peaceful,  no corruption, no criminals, we need to be peaceful."
Tomorrow will be historic, but the countries will need to deal with ongoing political and economic problems as well as armed conflict in South Kordofan. Dr Salim Ahmed Salim, a former United Nations and African Union diplomat, told UN Radio that South Sudan faces immediate challenges:
"Right now there are two problems which are a source of potential conflict.  The issue of Abyei, as well as what is going on in South Kordofan, there is the issue also of how do you deal with resources, the question of oil, the bulk of the oil is in the south but the infrastructure is in the north."
Since January's referendum there's been increasing violence in the resource rich border areas of Abyei, Blue Nile and Southern Kordofan. The UN says during the last month at least 75,000 people have fled armed conflict in oil rich Southern Kordofan. FSRN's Trevor Snapp is in Southern Kordofan. He spoke to the Education Director of Nuba Rehabilitation Relief, and Development Fund in a bomb shelter outside his office. In recent weeks, the area has been under attack, with military planes flying low overhead:
"To me we still have a lot to do, right here in Southern Kordofan and we are pushing forward.  We need to be free from Arabs from the north, so they did a lot of things, so we can't continue like that.  If people are just killing your people in cold blood like that so how do you stay with them you know? It's better to be, you know, separated than just being under their control or get rid of them from power."
In a statement this week, the UN's Emergency Relief Coordinator, Valerie Amos said all parties to the conflict are exhibiting total disregard for civilians, who are being killed, injured, terrorized and displaced by repeated attacks, including aerial bombardments. Amos said she was especially troubled by unverified but credible reports of disappearances of civilians, extra-judicial killings and mass graves.
Yesterday Sudan's President Omar al-Bashir pulled out of a peace agreement reached last month in Ethiopia that aimed to resolve the conflict in South Kordofan, according to Sudan Tribune.  Bashir also wants UN troops out of the country, and has rejected an extension of the UN mandate, which expires tomorrow. But the Security Council voted to send up to 7,000 UN troops to the new country, the Republic of South Sudan.
Progressive lawmakers in Washington try to defend Social Security from budget cuts
In Washington today, US lawmakers voted by 336-87 in favor of a defense spending bill worth nearly $650 billion dollars.  The bill boosts the Pentagon's budget by $17 billion and is an overwhelming rejection of an attempt by the Progressive Caucus to link cuts in military spending to a deal on the debt ceiling.  As deficit and debt limit negotiations continue, talk that President Obama has considered cuts to Social Security is energizing Progressives who say the social insurance program is not the problem. Michael Lawson reports.
Ice Melt Series Part 2: Antarctica's ice shelf melts from below
Yesterday we looked at Greenland's melting ice sheets.  Today in the second part of our series on the world's melting ice formations we're focusing on Antarctica where stronger ocean currents beneath West Antarctica's Pine Island Glacier Ice Shelf are eroding the ice from below, speeding the melting of the glacier.   In a study released last month, scientists say this accounts for a 50% rise in melting in recent years.  We spoke with Stan Jacobs, an oceanographer at Columbia University's Lamont-Doherty Earth Observatory, an author of this study.
In the Philippines, Shipyard workers fight for better working conditions
In the Philippines, an alliance of church and labor groups staged a caravan to support thousands of Filipino workers at the Korean Hanjin shipyard.  Hanjin workers say 31 employees have died over the past 5 years and there are 5,000 documented work-related accidents, mistreatment, illegal sackings and suspensions by the company.
Madonna Virola joined the caravan from Quezon City to Subic Bay Freeport Area and files this report.